Porn XN's tagline is "not for the faint of heart," and man, it isn't kidding. And before you breeze past this without a second thought, let's take a second to talk about hardcore porn and why people love it so much.
Thanks to new insights driven by AI and surveys over the years, countless correlations have been found between audience and viewed content. For example, the largely held misunderstanding that the demand for hardcore, rough, or intense sex videos is mostly driven by men has recently been debunked. In reality, women are 75% more likely to search for hardcore porn than men, and are proportionately 914% more likely to combine "rough" searches with "pussy." As interesting as this is, the most important takeaway from these findings should be the knowledge your porn site knows what you want. It might not be as obvious when you're looking at a hodgepodge of different genre videos on the homepage of your most frequented tube site, but the next time you see an advertisement for a membership to that same site, pay attention to the content it pushes you.
When it comes to porn sites that know how to make their audience happy, Gasm Networks is no joke. Having produced dozens of spin-off studios producing specific content, Porn XN is the crown jewel in its collection.
What is Porn XN?
Porn XN is where hardcore porn videos go to live and thrive. This is not a porn site that dabbles in the occasional extreme video or scene. Porn XN videos are only the best of the best in hardcore. When you become a member of Porn XN, you'll be able to view intense and hardcore categories like pussy pumps, pissing in public, and anal gangbangs from some of the most intense performers in the industry. 
Cost of Porn XN
Thanks to Gasm Networks, a membership to Porn XN comes with site-wide access to the network's library of over 1,000 videos and clips. For this much content, the membership price of Porn XN is almost laughable.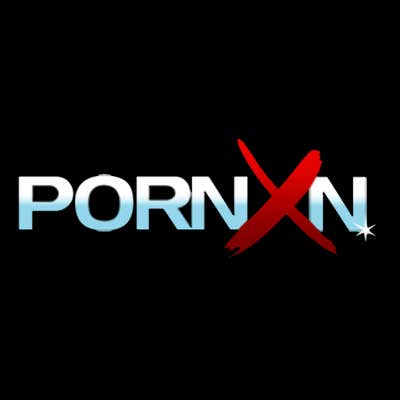 | | |
| --- | --- |
| 3 months | $59.95 |
| 1 year | $119.95 |
---
Membership benefits
Access to hundreds of hardcore videos and multiple channels 
Thanks to the Gasm Network, a membership to Porn XN will set you up with access to over 1,000 erotic films from over 40 independent directors. This doesn't include the site's three updates per week or exclusive new releases, either. For those simply looking to satisfy their most intense fantasies, you'll be pleased to know that Porn XN has over 300 videos available to view right now, with new updates weekly. 
Truly intense and hardcore content
I personally hate it when a site promises to deliver specific content but drops the ball. PornXN is truly just hardcore sex (with some BDSM themes). Parent company Gasm Networks has found a great way to deliver quantity while still maintaining quality. Niche specialization isn't easy to nail, but this site's done it. And because Porn XN users gain access to other Gasm Networks' content, you'll never get bored. Both Gasm and Porn XN organize all of its videos beyond belief. So the next time you're in the mood for some hardcore content, you'll know just where to look.
Membership cons
Different landing site than the one promoted
When you first preview the Porn XN site, its layout is similar to that of Netflix or Hulu. However, once a membership is purchased, the overall layout of the site changes dramatically. Instead of viewing the Porn XN site, you're transferred to the Gasm members area which is populated by every studio offering. I have a problem with this for two reasons.
For starters, it becomes a lot harder to navigate. Instead of looking for content by category, you now have to order it by studio. Even when you've selected your desired studio, the videos populate one after the other and automatically filter themselves by most recently posted. With no option to change the viewing or filter options, you might find yourself scrolling quite a bit if the clip you're looking for is not a recent one.
The second problem I have with this change is that it is very misleading to potential members. Even I was expecting something completely different upon viewing the landing page for Porn XN. Starting my membership experience off with this surprise left me disappointed and a little less enthusiastic to explore. 
The demeaning language used all throughout the site is gross
I normally don't have a problem with the type of language used and accepted on most porn sites. Porn XN, unfortunately, is not one of them. On Porn XN's landing page, a huge bold font reads, "We push these sluts to their limits! Pussy pumped, anal sluts who just love it rough." I don't know about you, but that doesn't sound very consensual or uplifting to me––especially when that language is only used to target women. Misogyny doesn't belong anywhere, especially not in porn. The use of this repetitive language throughout the site and even in videos sends the wrong message since it doesn't seem to be coming from a reclamation standpoint.
Is it worth it?
Despite the great content quality and specification of films this site provides its hardcore fans, I cannot bring myself to recommend it until some sort of change is implemented (or until Porn XN assures its members that the degradation it promotes is a part of a humiliation kink). Porn XN is a hardcore site, but to use such dangerous and demeaning language sets off a million red flags in my mind. If Porn XN would change its language, release a mission statement or ensure its members that the videos have been consensually and ethically-produced (or even better, all of the above), I would be more than happy to change my answer. Until then, trigger warning and beware to all who enter. 
---
---