If you liked Netflix's Narcos, you'll love NarcosXXX. Buckle up, more thrill, and intrigue is on its way with this new Narcos-themed sex game.
For those a little out of touch with the binge-able Netflix series, Narcos follows the cops and kingpins of the '80s. It takes place in Columbia during the rise of what we now recognize to be some of the biggest cocaine cartels. Like every other drama highlighting a life of illicit contraband and gangsters, Narcos doesn't shy away from the action. With death, sex, drugs, and more drugs around every corner, its no surprise that this larger-than-life true story finally made its way into the XXX world.
What is NarcosXXX?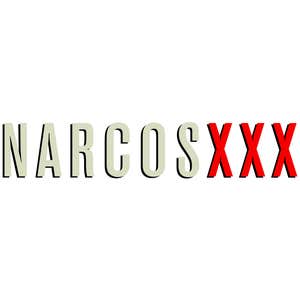 | | |
| --- | --- |
| 2 day trial | Free |
| 1 Month | $39.95 |
| 1 Month Platinum | $49.96 |
---
The creators at MyUserVault.com have attempted to try their hand at designing a gaming world comparable to the gritty action-packed series. The question is, does it live up to the hype? Or is the complex world of Pablo Escobar just too much to capture in a point-and-click game?
As any video game does, the first prompt is choosing your character. Players can pick from the big three: Pablo, Valeria, or Horatio.
The introductory scene kicks off with a lot of imagery and written dialogue. You (or should I say, Pablo Escobar?) are relaxing on your boat with a couple of nude narcos friends when the police storm in. It is at this point in the game when the storyline is revealed. The cops have caught up to you and are taking both you and your lover to jail. It's up to you to save yourselves––and if you're lucky, each other.
Navigating your way through prison is definitely not a walk in the park. You have to make your way solo at first since the cops separated you and your lover. You find out that your lover is being held in a cell all the way across the prison. If you're playing as Pablo, you'll have to break down doors leading to rooms full of armed guards ready to shoot on sight. Your only saving grace are the countless grenades at your disposal. Oh, and the promise of a sweet reunion with the woman you love (granted you save her at the end).
NarcosXXX: My review of the popular online sex game
Basing this game around one of the most thrilling series to come out of Netflix was an ingenious idea. The gameplay was beyond exciting. I loved that the key to getting to your lover isn't just handed to you. You have to actually work for it, and who doesn't love a good challenge? Unlike many of the adult games I've played, NarcosXXX has a clear objective (and even clearer graphics). The shooting and walking controls are fairly easy to learn, and if you regularly play PC games you'll probably pick it up faster.
But, while the gameplay is exciting and does the backstory justice, there are a couple of things this sex game could improve upon. The first thing I noticed was the complete lack of sound. It turned out to be a glitch, but still not the first experience you want to have with a game. There were also lagging issues that caused me to die a couple of times. And the lack of camera adjustment settings made it hard to navigate the map. I just wish every game offered multiple camera angles
The last qualm I have is less about the game itself and more so it's ending. Since beating this game is no easy feat, the reward of rejoining your lover didn't really feel like much of a reward. Once you free her from her cell, you don't get to sit back and enjoy the show because you have to take control. Even though you've both been in jail for a considerable amount of time, your lover knows what she wants and how she wants it.
In order to please her, you have to move your mouse back and forth to try to hit the right spot on her pleasure meter. It feels a lot like masturbating, but unless you're ambidextrous, you'll be too busy pleasing your on-screen lover to be able to take advantage of the amazing graphics yourself. So, while the scene is beautifully explicit and does get you going, since it only lasts for about a minute and isn't an easy task. I might not recommend it for the gamer just looking to get off. Again, these are just my opinions so don't let it dissuade you from playing the game. It's definitely worth trying out for yourself.
NarcosXXX cost
Unrelated to the gameplay, I love that a NarcosXXX subscription also brings you access to other adult entertainment. With a membership, you'll unlock over 200 other XXX games, videos, photos, and more. So, once you've made your way through the jail, you don't have to play it again to relive the excitement if you don't want to. The site even offers a free trial (just remember to cancel it before it auto-renews!).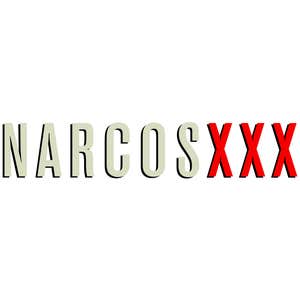 | | |
| --- | --- |
| 2 day trial | Free |
| 1 Month | $39.95 |
| 1 Month Platinum | $49.96 |
---
Is NarcosXXX worth it?
If you're a hardcore gamer just looking to spice things up with some XXX sex games, I would definitely recommend Narcos XXX. However, if you're not too great with online RPGs, shooter games, or are looking for something with longer gameplay, this might not become your next favorite. Still, I would recommend playing some of the hundreds of other games available to you on the site because the subscription price for all of it is worth it. It's a thumbs up for me!
---