MagmaFilm is home to the self-proclaimed biggest and raunchiest collection of German and European hardcore porn. So if you've got a thing for foreign films, this porn site will take you to an entirely new extreme.
I've said this once and I'll say it again. There is something for everyone on the internet, especially when it comes to porn. It wasn't always like this (the porn industry, I mean). But, thanks to the digital age, adult content is something that anyone can create, upload, and share.
According to Statista, while only 4% of the internet seems to be made up of porn content sites, a mindblowing 13% to 20% of all of the engine searches that take place are porn-related. Even more astounding is the fact that out of the top 10 countries for hosting websites containing pornographic content, the US is responsible for 60% of them. Which makes a German porn site like MagmaFilm like finding a needle in a haystack.
What is MagmaFilm?
A branch of the Gasm Networks, MagmaFilm boasts the slogan "home to the number one collection of German hardcore porn". While I can neither confirm nor deny the officiality of the title, I can say that its collection of hardcore porn is extensive.
Aside from hosting an immense collection of erotic pictures and scenes, MagmaFilm is produced in German. There are no fake accents or off-beat dubs. This is as authentic as it gets! So once you're a member, you'll be able to watch all the original German adult entertainment your heart desires.
Cost of MagmaFilm
Thanks to its partnership with Gasm Networks, a membership to MagmaFilm comes with site-wide access to the network's library. One subscription unlocks thousands videos and clips. For this much content, the membership cost is manageable. However, for those looking to preview the content before they commit, I recommend taking advantage of the two-day trial.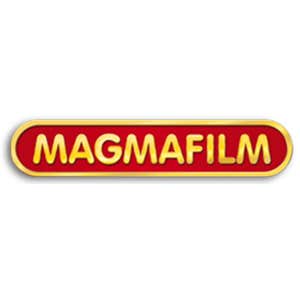 | | |
| --- | --- |
| 2-day trial | $1.00 |
| 1 month | $29.95 |
| 3 months | $59.95 |
| 6 months | $99.95 |
Membership benefits
Access to hundreds of hardcore porn videos across multiple channels
Thanks to the Gasm Network, a membership to MagmaFilm will set you up with access to over 2000 erotic films from all over Europe, three updates per week, exclusive releases, and more! This is an especially great deal for hardcore enthusiasts. Those looking to satisfy their most intense fantasies will be pleased to know that a MagmaFilm membership unlocks access to all of Gasm Networks extensive library of content. That includes over 11,000 erotic films and scenes, more than 49 studios, daily updates, and exclusive releases.
Authentic content for people interested in German and European porn videos
Unlike many studios who boast European content when its films simply feature performers with eurocentric features, MagmaFilm performers are actually German and European and speak the language in many of the films.
Truly intense, hardcore content
I personally hate it when a site promises to deliver specific content but ends up bombarding me with every porn genre under the moon. Gasm Networks has found a great way to deliver quantity while still maintaining quality and specialization.
As mentioned above, because of access a MagmaFilm membership grants, you won't have to wade through random video after random video to find what you want. It's all neatly stored away under the studio name! The next time you're in the mood for some seriously hardcore content, you'll know just where to look.
Some of the site's popular themes include vacuum pumps, femdoms, anal sex, golden showers, lesbian sex, flogs, and various other BDSM themes.
Membership cons
Different landing site than the one promoted
When you first enter the site, its layout looks almost the same as Netflix or Hulu. However, once a membership is purchased, the overall layout of the site changes dramatically. Instead of viewing the MagmaFilm site, you're transferred to the Gasm Members Area which is populated by every studio offering. I have a problem with this for two reasons.
For starters, it becomes a lot harder to navigate the content. Filtering by the studio isn't the best option given how people search for porn. Even once you've selected your desired studio, the videos populate one after the other. There's no way to further filter your options. Instead, users will have to deal with their videos being sorted by the date they were posted. This may cause endless scrolling for people searching for an older video.
The second problem I have with this change is that it is very misleading to potential members. Even I was expecting something completely different upon viewing the landing page for MagmaFilm. Starting my membership experience off with this surprise site navigation left me disappointed and a little less enthusiastic to explore.
Is MagmaFilm worth it?
Like I mentioned in the beginning, MagmaFilm's most definitely serves a niche. If foreign adult films aren't your cup of tea, I would go somewhere else. Additionally, I would keep in mind that since the performers featured in MagmaFilm's porn are of German and European backgrounds, you won't enjoy the most diverse set of cast members. However, if hearing this strikes some kind of excitement within you, I would say this is the site you've been looking for!
---
---