In an age where viewers are craving sexual intimacy without the complicated strings of real life, LoveHomePorn is a content jackpot.
Way back when in 2019, the most searched topic on PornHub was amateur. Dr. Laurie Betito of the Sexual Wellness Center chalked it up to porn viewers looking for a more realistic depiction of sex. Add on that "POV" ranked third in the list of top searches for 2019, and it solidifies the theory that viewers are "looking for a more realistic porn-viewing experience without all the real-world troubles." As the most recent statistics have yet to be released, we can only assume that with the turmoil experienced in 2020, these statistics have held strong and fast.
What is LoveHomePorn?
LoveHomePorn is the new destination to find top-rated amateur porn, sex tapes, and real homemade porn videos. Began in 2013 with the hope of featuring real couple's sex, amateur porn, and people's real-life kinks, LoveHomePorn was born.
Cost
While much of the content found on LoveHomePorn can be accessed for free, there are daily limits to what you can view. For unlimited access, users have the option to upgrade to a Premium membership. For 99 cents per day, (or just under $30 per month) LoveHomePorn offers its members a ton of add-ons and special perks.
Premium users will be able to download anything on the site, including full-sized photos and complete zip albums. As well, they will be granted access to 62,341 premium videos, with unlimited viewing potential daily. All of a sudden, 99 cents per day looks kind of awesome.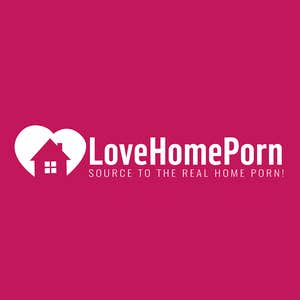 ---
Membership benefits
Joining is free and so is the ability to view thousands of HD videos
This is one of the best features of LoveHomePorn. Not every porn lover has the means to pay for it, but does that mean they should be excluded from viewing good porn altogether? LoveHomePorn doesn't think so.
This site looks out for its members, as well as its basic viewers. While there are somewhere around 90,000 videos on the site, non-paying members have access to around 20,000 of them. I'd say that's a pretty sweet deal.
Daily updates
LoveHomePorn isn't a small site. With over 82,756 videos already uploaded, and more pouring in daily, this site is definitely not a place you go to be bored.
However, it's important to note that for non-paying members of LoveHomePorn, the number of videos available drops dramatically. Non-paying members will have access to about 20,000 videos on the site. While this is still a ton of content, seeing the comparison really makes a subscription worthwhile.
Fun and active community
I like being able to see what my fellow members are enjoying or watching, and LoveHomePorn makes that possible. Its overly active community of members is constantly commenting, downloading, and watching content, and the site does a great job of putting it all on display. At LoveHomePorn, you can befriend more than the performers. If there's a member that you seem to engage with or want to get to know, you can add them to your friends' list! Social media plus porn equals a match made in heaven.
Curate your watch playlist and view others
LoveHomePorn has really found a way to meld the porn experience with the social media experience. While most sites just rely on the content to bring in and keep members, this site has taken it a step further. Not only does it provide its members with quality content, but it provides them with a space to interact with and befriend fellow members and porn enthusiasts. As you watch and curate your list of favorites, you will also be able to share, access, and view others' curated lists. It's the closest thing to word-of-mouth there is!
Membership pitfalls
The site doesn't allow for submissions featuring trans folks or male-on-male sex
I'm not sure there's any coming back from this. The site doesn't provide any reasoning as to why it doesn't accept trans or gay sex submissions (not to say that it would suddenly be ok if they did) but stands by its ruling that states lesbian content is fine? Seems pretty transphobic and homophobic to me. To make matter worse, they include this disclaimer directly above the one that mentions no bestiality. Like, sure, let's equate queer sex with criminal activity? Hard pass for me.
It's hard to monitor this kind of content
We love that content on LoveHomePorn is all received from at-home amateurs, however, it also presents a potential problem. As anyone can become a member and send in content, how does LoveHomePorn know that the filming and sharing of these videos are consensual? The positive to amateur home porn is also its biggest flaw, however, we know of other sites that screen not only the content itself but its creators (Lustery, MakeLoveNotPorn, Many Vids, etc.). We can only hope one thing. Before a problem does arise, hopefully, LoveHomePorn has the decency and mission to take the correct action and truly make this an ethical porn site.
Is it worth it?
In my opinion, LoveHomePorn has a lot going for it. Its content goes above and beyond in terms of quality and quantity. As well, the site itself does a great job of making the viewing experience a pleasant one.
However, the biggest draw for me is the insecurity of ethical content as well as the blatant transphobia and homophobia. Although there are so many positives to this site, these two points aren't something I can overlook and still have a conscience. If LoveHomePorn takes the time to address these issues in a worthwhile manner, then I say more power to them! I would be happy to recommend the service. But until something changes, I can't recommend this site without warning.
---
---