Gonzo porn lovers might be missing a vital part of themselves if they're not part of the Jules Jordan membership. Jules Jordan is the recipient of multiple AVN awards – Favorite Director, Studio of the Year, and the AVN Hall of Fame – and main director of most of the content found on Jules Jordan. For those looking for quality Gonzo porn, this might be the site for you.
What is Jules Jordan and what can I expect?
Home to the entire Jules Jordan library, the Jules Jordan site takes Gonzo porn to the next level. First-person porn – from DP, to Anal, to threesomes – Jules Jordan has it all. Expect to see heavy first-person, voyeuristic scenes featuring heavy interracial, girl-on-girl, and HD quality visons penetrating your screen.
How much does it cost?
Jules Jordan offers three different types of membership options. Month-to-month, three months at a time, or one year at a time. All memberships are paid upfront in one lump sum.
As far as pricing goes, the Jules Jordan membership options are reasonable. The one-month membership is priced the highest (at $1.33 a day) but is understandable as it is the only non-binding option. The three-month and yearly options however are priced very competitively for what the site offers.
One of the best features of its memberships is its 2-day limited trial offered for only five dollars. These trials are beyond valuable to ensuring a good membership experience. For 2 days, you'll get unrestricted access to all of the site's content. Browse to your heart's delight and be 100% sure of your decision to become a Jules Jordan member.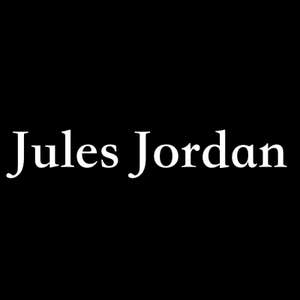 | | |
| --- | --- |
| 1 Month | $20 |
| 3 Months | $60 |
| 12 Months | $150 |
---
What we love about Jules Jordan
1) Access to the entire Jules Jordan Movie collection and it's other studios
On top of getting access to all the Jules Jordan studio movies, members will also gain access to a slew of movies from other partnered studios. JJ fans will love getting to see the favorite Double Black Penetration series and will make new memories with the most recent Exotics series.
Manuel Ferrara fans will get to relish in his Maximum Penetration 7 film, and lovers of the Sperm Swallowers studios will get to rewatch the Feeding Frenzy collection, 1-11.
2) Scenes shot in 4k
Not all the scenes on Jules Jordan are shot in 4K, but the majority are. We're talking hundreds of videos all shot in the highest quality available right at your fingertips. The content that was shot before the studio switched to 4K is still shot is breathtaking 1080p HD. No matter what video you watch, Jules Jordan
3) Active social media accounts
There's nothing better to a porn lover than getting to see and hear about their favorite performers from beyond the scene. Thanks to Jules Jordan's active social media accounts, members don't have to visit the porn site just to see their model.
The site's Twitter account regularly posts updates of new site content and model content to their feed. Also, the Jules Jordan Instagram account regularly posts steamy selfies and clips of favorite site performers – like this one of Vina Bambina.
The cons of a Jules Jordan Membership
1) Site Layout
Some members pay absolutely no mind to a site's layout. If you're one of those that doesn't mind a glitchy, confusing site experience, just keep reading. If you do mind, this might be a huge drawback for you. While the Jules Jordan site layout isn't the worst we've ever seen, it's still not acceptable for a membership-based porn site.
For starters, there are only four dedicated promo spots for highlighting site content on the homepage (and some are confusing to find). Members see the moving banner with new, favorite, and upcoming scenes, and then they see the 'Most Popular Models' section directly below.
There's a 'What's Hot' section, showcasing only three scenes, and a page break that makes it seem like you've reached the end…but you haven't. If you keep scrolling, you reach the 'Latest Updates' section, and then another page break with the same information the one above was advertising.
All in all, the front page is confusing to navigate.
2) Confusing search
Serach on Jules Jordan is oddly confusing. You cant search by categories when you're in the scenes tab – only when in categories. Then, once you choose a category, the search is even worse. You can sort by most popular, most recent, and by the name/title.
However, searching via name/title only arranges the videos in alphabetical order. Thankfully, they have a universal search bar – but that really only works for long-time members who know what the site has to offer and have their favorites.*
3) Riddled with ads and discounts
Possibly one of the biggest turn-offs of the Jules Jordan site are its endless ads. We get they have their own live cam site, but the black and white ads with flashing green dots can get abrasive.
While most members love seeing special site offers, they don't like the offers to be breaking up their paid content. I would recommend for Jules Jordan move all its ads to the bottom of its home page so that its members can browse in peace.
Is it worth it?
At the end of the day, we subscribe and pay for porn because of the content. Not because of the user experience. However, it does play a part in the longevity of our memberships. Jules Jordan has a ton of amazing content – old and new. The scenes are incredibly hot and feature some of today's biggest performers.

The biggest question is can you get past its site design? From intrusive ads to a confusing layout, Jules Jordan isn't for people who need a simple and clean design to enjoy their porn experience. On the content front, we can't sing its praises enough, but we hope the site's design gets streamlined in the future.
The Daily Dot may receive a payment in connection with purchases of products or services featured in this article. Read our Ethics Policy to learn more.