With a name like GirlGirl, it comes as no surprise that this porn site is all about the ladies. If you're looking for hot girl-on-girl action starring the biggest names in the industry, GirlGirl is your go-to site.
Featuring almost 100 luscious ladies, including stars like Ryley Reyes, Abigail Mac, and Adriana Checkik, GirlGirl will definitely get your juices flowing.
What is GirlGirl?
GirlGirl is a girls-only porn site that offers HD videos, streaming, and high-res photos that can be downloaded as ZIP files. The brainchild of Jules Jordan, GirlGirl spotlights the hottest names in porn, along with amateurs. If you want to learn more about the models, the model index includes short bios, stats, and links to all of their scenes.
The movies are on the longer side, averaging about 30-40 minutes, and include gonzo scenes and POV shots. The settings vary from bedroom romps and outdoor antics to office-space seduction and doctor/patient roleplay.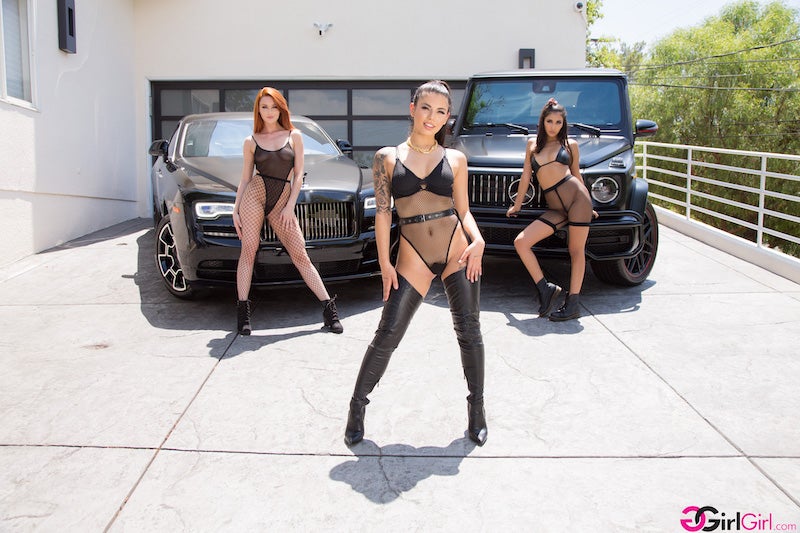 How much does GirlGirl cost?
While free 4K porn is always fantastic, GirlGirl is one of the most affordable paid sites I've ever seen. You can sample the site for free for two days.
If you like what you see, sign up for an annual full-access membership for $99.95. That's just 27 cents a day! The monthly membership will run you $29.95, or 99 cents a day. Note that both membership options have reoccurring charges.
---
GirlGirl membership pros
1) Incredible content and an great site navigation
If you like your porn sans penis, GirlGirl is the site for you. While toy-play isn't completely ruled out, members will get off on the face sitting, fingering, frottaging, and mutual masturbation. For me, the site's pretty pastel design was easy to navigate. You can effortlessly browse movies, scenes, and models, or document your favorite content.
2) Live virtual sex shows
There's even a live lesbian virtual sex section where you can see the ladies work their magic 24/7. As I'm currently writing this, it's 3 pm EST on a Thursday, and tons of hot models are baring it all for the camera.
3) Two new 1080p uploads a week
Two new videos and photo sets are uploaded weekly to keep things interesting. You can stream in five different speeds and qualities. If you want to add content to your spank bank for later, a full membership allows you to easily download content. The 1080p HD downloads were stunning. Even if you want to download the lower resolution content to store on your smartphone, I don't think you'll have any problems with the quality.
4) Great mix of videos and photo sets
Each sexy scene includes a full-length movie, photos, and caps. The steamy stills aren't just your run-of-the-mill screen captures. Instead, you can explore plenty of posed shots of the models clothed, stripping, or playing with each other. The slideshow photo galleries can be downloaded as ZIP files.
5) Simple catagorization of your favorite porn stars
Models are categorized by name alphabetically. You can also browse models by most recent or most popular. These two model index options are stacked with newbies and top names. Each girl's profile has a killer sample shot, snippet bio, stats, and their most recent update.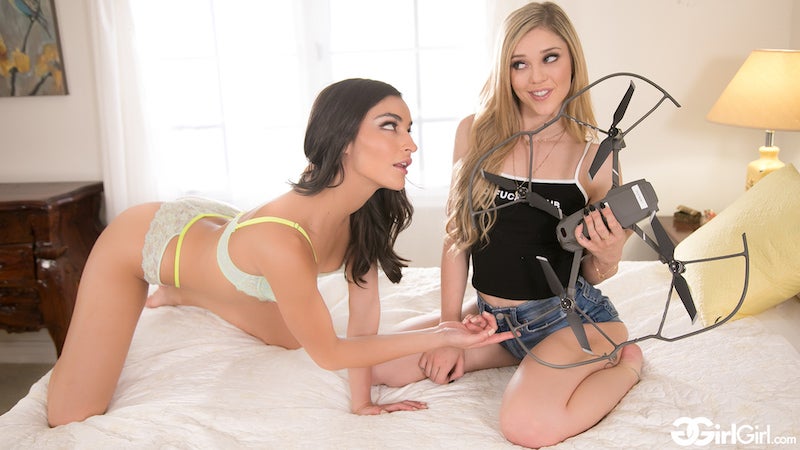 GirlGirl membership cons
1) Lack of advanced search
We love the content on GirlGirl but wish there was a more advanced search function on the site for navigating to specific kinks or types of scenes.
2) Lack of diversity among performers
Girlgirl has hot and sexy content from some of today's biggest pornstars, but it doesn't offer much in the way of diversity. The majority of the models are white and skinny, with little in the way of diversity of shape or ethnic background. This is an easy fix we hope to see them make in the future.
Is GirlGirl worth it?
No matter what kind of porn you're into, GirlGirl will leave you flustered. The scenes have gorgeous lighting, gorgeous girls, and just enough narrative to help you curate your own sexy custom porn fantasy. This site come highly recommended.
*When you buy through our links, we may earn money from our affiliate partners. Learn more.