Commitment may not something you're looking for in real life, but it's definitely something you want from the porn studios you support–and Girlcore respects that.
Many adult sites claim to be dedicated to specific genres or themes, but so many of them fall short. And what's worse than that? The good news is that you'll never have to second guess what kind of content will come out of Girlcore. This studio brings a new meaning to content commitment, and we absolutely love it!
What is Girlcore?
Girlcore comes from the team that produced favorites like Pure Taboo and Girlsway. The site describes itself as "a lesbian pulp fiction series bringing you back to the '80s." Thanks to award-winning Director Bree Mills, another outstanding series has been founded within Girlcore.
With top-tier production and a new approach to porn, this cinematic anthology gives you that retro '80s electric feel in each episode.
Cost
All in all, Girlcore's pricing is quite affordable for the amount and quality of the content it offers (I guess we can thank parent company Adult Time for that). However, I will say that there are positives and negatives to its pricing methodology.
For example, while its monthly membership is quite standard in terms of pricing, it deviates by only offering streaming with that membership. Adversely, its yearly membership is considered quite low when compared to other sites and includes streaming and downloading.
The downside to the yearly membership, however, is that it's billed in one large payment which isn't an option for many potential members.
If you subscribe through the link below from June 30 until July 9 you can save big. Through that period you can get a week for free. The best deal if for monthly subscribers. Sign up now and get a monthly subscription for $9.95 per month for life.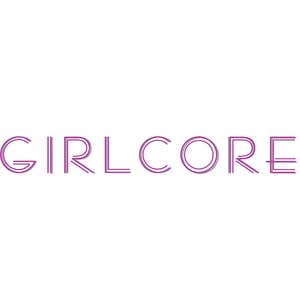 | | |
| --- | --- |
| 3 days | $1.00 |
| 1 month (streaming only) | $14.95 |
| 1 year (streaming + downloads) | $95.40 |
---
Membership benefits
Enjoy exclusive content directed by the one and only award-winning Bree Mills
Bree Mills, Head of Production at Gamma films, started with the company in 2009. Since then, Mills has created some pretty standout studios (Pure Taboo, Girlsway, and Girlcore to name a few). Mills' touch runs throughout the entire Adult Time network; however, getting the chance to view the work she directed herself is a treat on another level.
Unlimited access to a massive library of porn
While the content available on Girlcore is geared towards one specific genre only, the quality of the content produced is bar none. Dot-matrix printers, floppy discs, and aerobics classes are back and all the rage! With its uber-convincing sets and spot-on costumes, Girlcore will literally transport you back in time.
Superb attention to detail drives the site home
Where Girlcore really shines is in its attention to every little detail. From the sets to the makeup, lingo, and costume design, this studio throws you back into the world of the 80's like it was yesterday. It's this consistency and dedication to storyline that puts Girlcore above and sets it apart from many period-themed studios.
Membership weak spots
Not a huge selection of original content
The content is top tier, however, there are only 22 videos available from the Girlcore studio as of right now. As the content releases in seasons, you can expect another season to come. However, as far as the timeline goes, the release of season three is unknown. Where Girlcore makes up for its lack of content is in the access granted to the Adult Time library. Members with a hankering for the '80s can enjoy the content that is available and fill their time with other studios' work while they wait for the next season.
Is it worth it?
Even if you don't particularly miss or care for the '80s, the sheer quality of the content speaks for itself. Once you see it, you'll know Girlcore is worth a chance. However, if for some reason you find out that aerobics and big hair aren't your things when it comes to porn, no worries! You'll be more than fine reveling in the rest of the content available on Adult Time.
---
---