Ersties knows that the population of people who watch porn are increasingly less cis-male, which is why its adult movies are produced by an all-female team. The studio is fond of producing content by and for the community it serves.
"Compared to a dismal 2% in 2007, 8% of female video viewers are now openly admitting to watching adult videos online," Medium reports. "This increase is largely due to social progression and second-wave feminism movements. But on a smaller scale, more women watch porn because it is empowering, explorative, and beneficial."
That said, the type of porn these ladies are watching may come as a surprise to you. As it turns out, women like to watch porn of other women. Some of the reasoning behind this could be perceived as self-explanatory (they're gay). However, the story the data tells is very different.
In survey after survey, women have said they find the female form more erotically pleasing than the male. And across all subcategories of porn, "lesbian" is the most-watched by women on Pornhub and YouPorn. Considering these are two of the largest free porn sites, it's likely that this pattern is valid across all porn sites. What makes Ersties videos different than the lesbian content found on tube sites is its passion and variety.
What is Ersties?
Ersties was created by performer, pornographer, and filmmaker Paulita Pappel. Not many people grow up wanting to be an adult performer, but this Berlin-based porn enthusiast did. And her love for the adult film industry is clearly evident in her work. However, her young love for the industry has not come without its critiques. This is why she's dedicated her career to turning the industry into a safe and enjoyable space for women. "Porn is not wrong," she said in an interview with Business Insider. "But the means of production can be completely wrong." This is part of the reason why every film produced for Ersties is shot and directed by an all-female crew of film students. 
Ersties soars above the competition through its unique take on a rising phenomenon. From the playfully cute site design to its captivating amateur performers, Ersties oozes spontaneous and unscripted brilliance!
Is Ersties free?
Since this is an ethical porn site, everyone involved in the production is paid their fair share. And that money has to come from somewhere. In this case, its supporters foot the bill. But don't fret, it won't cost you an arm and a leg.
There's nothing worse than a studio that produces high-quality sex-positive porn with values that match your own only to find out that its membership options are exorbitant. However, that's not the case with Ersties. You can rest easy knowing that there are pricing options for every type of porn enthusiast. The longer you sign up, the cheaper it works out to be!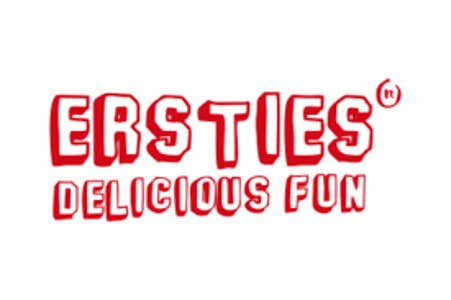 | | |
| --- | --- |
| 1 Month | $35 |
| 3 Months | $45 |
| 6 Months | $84 |
| 12 Months | $132 |
---
Membership Benefits
Huge archive of videos and photos produced by women available for download
Even though this is an independent studio, the archive of Ersties videos and photos is nothing to scoff at. The studio has over 11 years of content ready to stream, plus regular updates five times per week. With this kind of library and attention to detail, members will always have something fresh to keep them occupied.
Exploratory themes you won't find anywhere else
One of the misconceptions about feminist porn is that it's just softcore adult entertainment. While Ersties girls do perform sensual, romantic moments with a focus on female pleasure, they engage in other types of content, too! Kink, BDSM, roleplay, whatever the performers suggest, is what Ersties films. Performers are encouraged to do as they please on screen with little to no boundaries other than the ones they set for themselves.
Diverse content that features real amateur girls and couples
One of my favorite things about this site is that each scene filmed involves real amateur girls (or real couples in some cases). And everything is completely unscripted, so what you see is what naturally unfolded. Ersties videos are authentic as it gets! There's even a blog for those of you who want to gain exclusive access to behind the scenes photos and learn more about the performers you're getting off to.
As it says on the Ersties site, "By not using actors and ensuring all our shoots are amateur and unscripted we guarantee passionate and devoted fucking that only occurs when two people really (really!) want to fuck each other!" You just love to see it!
Membership cons
There really are none…
It's really hard for me to come up with a con for this site. Personally, I feel that Ersties fires on all cylinders when it comes to the content it produces, the people creating the content, and the performers involved. The site design even ties in perfectly with its ethos!
Is Ersties.com worth joining?
YES!! If you're looking for a site that lives up to its mission statement and features beautifully shot intimate amateur scenes, Ersties should be a shoo-in on your shortlist.
---
---
---