If it ain't broke, don't fix it – just give it a little remodeling! At least that's what classic sites are doing with their adult content. Pioneers in the online adult space are trying to update their sites and stay relevant with the newer competition in order to keep showcasing their huge archive of content. Among these legends staying busy and active is Diabolic.
What is Diabolic?
The Diabolic studio has been producing award-winning adult videos since 1998 and is considered one of the pioneers of gonzo porn. As it says on the site, "Diabolic covers a broad range of niches including anal sex, gangbangs and orgies, creampies, family roleplay, MILFs and so much more!" With over 23 years in the business, Diabolic knows what porn fans love.
How much does Diabolic cost?
As far as pricing goes, it's safe to say that Diabolic is a site made for everyone. Pricing is among the lowest we've seen, which we obviously appreciate! If you're looking for a streaming-only membership, the $14.95 monthly subscription hits that perfect sweet-spot price.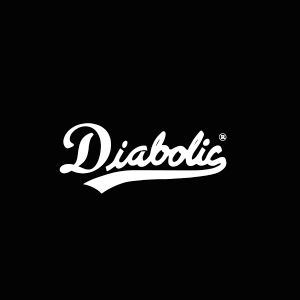 | | |
| --- | --- |
| 3-days | $1.00 |
| 1 month | $14.95 |
| 1 year | $95.40 |
---
Diabolic membership pros 
1) Over 800 videos and 200 movies
Diabolic's content is built off of its feature-length films. New titles like "Young Woman Auditions", "Black to the Future", and "Addicted to Chocolate", are sure to grab your attention, however, fan favorites are just as dangerous. Sequels like "My stepdaughter Squirts 4" and more are still in production for a reason!
Now, not every porn viewer has the time to sit back and watch a feature-length film. Diabolic knows that sometimes, its viewers just want a quick scene to get them off and nothing more. Its videos are handpicked to deliver the most erotic content it can per scene. Another upside? The videos are labeled by movie title in chronological order.
If you found yourself hooked on "Brotherly Love 3" and wanted to view the third scene in the film, it would be as easy as a swipe of your keyboard.
2) Great filtering system
It's imperative for sites like Diabolic to have a great filtering system in place in order for its members to be able to fully enjoy its content. Thankfully, Diabolic has completely understood the assignment. Filtering options feature Latest, A to Z, Most Viewed, Popular, and Upcoming, as well as by-category offerings.
I love that the category section shows the exact number of videos featured per theme. This feature prevents the viewer from entering into a category only to find out that there's nothing there! Another great feature of the filtering options is the ability to browse by series.
If you happen to have a film that you absolutely love and are wondering if there's a follow-up to it, this series filter will easily let you know. 
3) Great model diversity
Diabolic knows audiences like more than just one kind of performer. A quick scroll through it's porn stars will be sure to make any viewer happy, offering a diverse set of sexy models. We just wish there were more plus-size options. One DVD? You can do better.
4) Roku support for Diabolic members
You don't need to be by the computer to watch Diabolic content. Just login to your Roku and pull up the Diabolic channel. You can find complete instructions on how to do that right here.
Diabolic membership cons
1) Nothing sets it apart from other companies with great porn
It's funny when a site's content is just not unique enough. It obviously means the site is doing it all right, we just want a little more! In terms of the Diabolic site, it's content is strong, but the lack of extras is almost glaring. Having fun extras like a community or sexual wellness tab could be what sets this site apart from the rest. 
Is it worth it?
Diabolic is a great site, with well thought out and beautifully shot content. It's library is nothing to scoff at, and the site is easy to navigate. As well, its pricing is more than reasonable, with the star being its three-day trial for one dollar only.
However, its perfect façade seems to be a little too good to be true. Once inside the site as a full-fledged member, you'll see that what this site has to offer is content, and content only. For most, that's a deal that sounds like a dream. Great content at a more than reasonable price? I'll take it! But for others, the need to feel connected to a community of members sometimes outshines all else.
If you're just looking for an affordable site with a great library, Diabolic is most definitely up your alley. However, if you're looking to become a member of a community of fellow porn viewers, there are other sites out there that feel more connected.