The Walt Whitman of gay porn.
That bold statement—which first appeared in a 2013 Salon profile—graces the homepage of CockyBoys, a queer erotica website that frequently makes nods to John Keats and Terrence Malick in its videos. Founded by Kyle Majors in 2007, the studio wears its unique approach to porn on its sleeve: witty and artsy. A company "manifesto" at the bottom of the site quotes Oscar Wilde: "Humanity takes itself too seriously. It is the world's original sin."
It's certainly got a great advertising campaign, but does CockyBoys walk the walk—or is it all pillow talk? Let's dive in and find out.
How much does a CockyBoys membership cost?
| | |
| --- | --- |
| 1 month | $23.45 |
| 3 months | $59.95 |
| 12 months | $129.95 |
---
There are lots of drawbacks to signing up for a CockyBoys account. For one, the site doesn't offer a short-term option. To test out the site to see if you want a recurring membership, users are forced to sign up for a whole month. There's a discount currently available for the winter season—at a reasonable $19.99 for the 30-day period—but after the snow melts, it goes back to $42.99. That's nearly twice what a one-month pass at Bromo would cost, and like a Britney Spears marriage circa 2004, it offers temporary two-day memberships.
The one-year membership is definitely the best bang for one's buck (pun unavoidable) at $11 per month. It's a little bit more expensive than Men.com (where 12 months comes out to just $8.33), but more affordable than Lucas Entertainment, where the same plan is $14.95 every 30 days.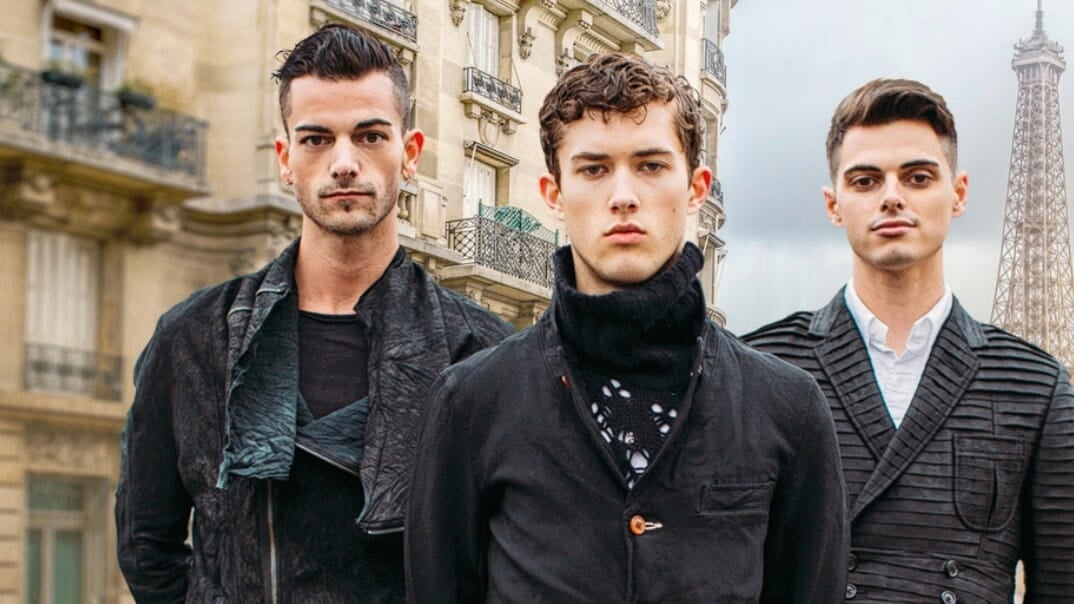 What's good, CockyBoys?
1) Creating a porn web series is pretty freaking genius
Nearly every week, I challenge gay porn sites to get creative with their content. It's really easy to get the feeling you're just watching the same five white interchangeable guys bone the same five ways: blowjob, face fuck, missionary, doggy style, flip-fuck—rinse, lather, repeat.
That's why I'm obsessed with the fact that CockyBoys has decided to embrace the Peak TV era by launching its own porn webseries—complete with a thin pretense of plot. Starring Calvin Banks, "All Saints" is set in the world of academia at the Institute of Religious Studies in New Orleans. "Fleapit" (no relation to the Phoebe Waller-Bridge show, sadly) is a series of omnibus shorts in which indie queer filmmaker Bruce LaBruce takes aim at a modern culture of "sexual puritanism." "Love Lost & Found" has something to do with beaches.
In truth, these series are just riffs on the classic trope of porn companies releasing loosely connected sequels to a hit video: The Devil in Miss Jones 27, Debbie Has Not Stopped Doing Dallas, Deep Nostril, etc. But even just a little bit of invention feels practically revolutionary.
2) The films have a strong sense of place
Director Jake Jaxson—the man behind the vast majority of CockyBoys' content—has a hard-on for shooting on location, giving the site a bit of an erotic travelogue feel. Scenes are set everywhere from Mexico to Paris. Although the title of Le Garcon Scandaleux is a bit close to the fake French arthouse film in Arrested Development about incest cousins, it makes very good use of its setting. A scene in a Paris bathhouse features a tangle of sexy, writhing bodies in the background, showing an attention to detail you don't often see in porn films.
Maybe your average porn customer isn't looking for more mise en scene in their sexy naked people movies, but it gets two big butt plugs up from me.
3) There's an Almodovar parody
Parody is perhaps a bit of a strong word. Tie Me Up! Dick Me Down has about as much in common with Almodovar's classic film of a similar name—in which Antonio Banderas seduces a woman he has held captive to admittedly problematic results—as I have in common with most of my extended family members. If you aren't keeping score or recently came out of a screening of Glass and need an espresso pick me up, the answer is not much.
But even if it's just lip service to the godfather of Spanish queer cinema, it's some damn good lip service.
One of the things I like about the CockyBoys site—even as I detail some of my issues with its functionality later—is that it seems to function as several different things at one time. On its face, it's a repository of nearly a decade of forward-thinking, avant-garde porn, but it's also part video store and part cam site. In addition to selling its DVDs (aka those silver frisbees that play movies when you put them in the TV), you can tune in at any time to see a CockyBoys model strutting his stuff for the camera. At the time of writing, live performers include Jack Messier, Darlex Stud, and Artemis Katzman—the latter of whom sounds like a Brooklyn train stop (but, like, a sexy Brooklyn train stop.)
Features like these ensure that the user experience is going to be different every time, which is a rarity in porn. Even if a site's catalog includes thousands of videos, it's not hard to circle through all the ones you like pretty quickly.
5) It feels different
While porn companies often try their best to give users a unique experience, it can be tricky to distinguish what makes a brand unique from other sites? To get content that feels really distinctive, porn consumers often have to dive into the more niche stuff—like, say, sites devoted to fisting or pup play. Having a big tent site that still feels auteurist is practically unheard of.
Part of this has to do with the fact that so many of CockyBoys' videos are directed and produced by a small team of people who bring a singular perspective to what they produce. Bringing someone like Bruce LaBruce—an iconoclast if there ever were one—increases the sense that CockyBoys is trying to do more than the average site. Also, being different is literally part of the company's mission statement. The manifesto at the bottom of the home page informs new users, "You are not a type. You are you." It's a bit reminiscent of a throw pillow quote, but the site certainly follows its own advice.

What wasn't up to par?
1) The site needs an update—badly
The CockyBoys website has a charmingly old-school feel about it. Like the last nuclear holocaust survivor holed up in a bomb shelter, it appears to have outlived an earlier age of the internet in which scrolling over the wrong words leads to a maze of pop-ups and toolbars no one asked for. The first image on the homepage is an embedded video of neverending sucking and fucking—like they're stuck in one of those loops from The Endless. It just makes you want to get all the actors water and a Clif Bar.
There's also some serious Kanye West circa My Beautiful Dark Twisted Fantasy maximalism going on—videos, links, and photos filling every corner of the page. The homepage is simply overcrowded with a mass of bodies and butts. It's definitely exceeding fire code capacity.
2) Put down the caps lock and walk away before someone gets hurt
Caps lock is like moisturizer or Fergie: It should be applied sparingly, or else it clogs all your pores and damages your eardrums forever by scatting the national anthem. CockyBoys has neglected to honor this critical rule, as nearly every other title shouts at the viewer from behind the screen. Here's Cade Maddox and Carter Dane doing it "RAW," and then look over there—Ben Masters and Nico Leon (who needs to step off my name before I file a cease and desist) are also enjoying "RAW" action.
In fact, the site loves the word "raw" so much that it appears in all-caps seven times on the homepage alone. Raw is one of those words like "organic," "bespoke," or "superfood"—the more you use it, the less it actually means. It's like the Heisenberg Uncertainty Principle, but for fucking.
3) The limit on free previews runs out quickly
Should a prospective customer's window shopping turn into buying, users will have to decide pretty quickly at CockyBoys. The site only allows viewers five free previews before they run out for the month (although if one opens an incognito window or a second browser, it's easy to stretch this out to 10, 15, or even 20).
Wanting to dissuade people who have no intention of ever signing up for a membership from dining out on free previews is understandable. Although it might appear that studios are up to their ears in bussy money, it can be extremely difficult to turn a profit—especially when so many people can just get their gay porn for free on Pornhub and BitTorrent sites. But giving people limited options to sample the product when there's also no short-term membership alternatives may have the opposite intended effect—driving potential shoppers to somewhere that gives away free previews like Oprah gives away cars (e.g., Reality Dudes).
4) The tags are bewildering
One of the great things about how Veep skewers America's political system is that it points out how often elected officials say many, many words without saying anything at all. Selina Meyer's memoir, for instance, is a 20-car pile-up of empty buzzwords: Some New Beginnings: Our Next American Journey.
Scrolling through CockyBoys' list of categories is equally puzzling. Let's start with "Men & Boys." The tag actually describes a seemingly older man paired with a younger actor, but it could seem to apply to any video on the website. Aren't all the performers either men or boys? If not, is there a possibility I might click on a scene and see Trenton Ducati in a threeway with a pineapple and the blow-up doll from Lars and the Real Girl? (Note: I would not be bothered by this.) Also, what's the difference between "Condomless" and "Bareback?" And given that this is a gay porn site, don't tags like "Hung & Big Dicks" and "Muscled" feel utterly redundant?
It only gets worse from there. One category offers "Extras and Bonus Content," while others promise "Behind the Scenes" content and "Specials and Goodies." The latter also includes CockyBoys' miniseries, but shouldn't these just be one section? Why have three tags that basically all mean the same thing?
It's enough to give you a touch of the dizzies.
5) The level of diversity among performers is OK but could be improved
CockyBoys has an extremely defined aesthetic, which isn't a bad thing. Who hasn't had a rockabilly phase or spent the greater part of their 20s dressed like Nina Hagen had sex with the Man With No Eyebrows from Lost Highway?
But just as in the case of far too many gay porn sites, that aesthetic is pretty limited to a certain kind of performer: white, able-bodied, thin, and cisgender. While the level of ethnic diversity at CockyBoys was better than a lot of the competition (say, Sean Cody or Corbin Fisher), it was difficult to find a trans actor on the site or someone with a little cushion behind the pushing. No one looks like they would be out of place in a particularly steamy Land's End commercial, although I would definitely watch that.
It's a bit difficult to harp on the issue too much because a) the site appears to actually be trying; b) the bar on inclusion in the industry is extremely low, and c) I do this in almost every review and I'm tired. So I'm going to go take a nap and leave the team at CockyBoys a link to Michelle Alexander's The New Jim Crow as a homework assignment. (Y'all said you like books—prove it!)
CockyBoys review: Should you sign up?
Absolutely. Yes, the site desperately needs to enter the 21st century, and CockyBoys comes with some of the same racial baggage that has plagued gay porn since cavemen made the first cam video (disprove it!). However, a site with ambition, daring, and taste deserves to be treasured. The membership is well worth your $11 every month.
| | |
| --- | --- |
| 1 month | $23.45 |
| 3 months | $59.95 |
| 12 months | $129.95 |
---
---