Despite the pandemic ravaging small businesses and strip clubs, adult entertainers are flocking to sites like Cam4. Here, performers have found new ways to engage with their base.
Pay-per-view sites like OnlyFans, IsMyGirl, and JustFor.Fans have reported shocking upticks in user sign-ups. Successful creators have reported earning over $100,000 thanks to the increased popularity of cam streaming. Cam site users are doubling (and in some cases even tripling) their market reach by signing up for not one but multiple cam sites. In a time where social distancing is encouraged (and in some cases, enforced by the government), socializing seems to be relegated to the online world anyway. These cam site users are just taking their ability to connect with people online and using it to their advantage.
This is also the reason cam site creators are seeing such positive responses. Even with a huge influx of new performers widening the providers' base, people are craving connection––and there's more than enough to go around! Porn might be well and good for someone just looking to bang one out, but being able to actually speak and interact with a live performer hits on a different level for some these days. So if you're craving a more personal sexual connection, but don't know where to start, give Cam4 a shot.
What is Cam4?
Launched in 2004, Cam4 is an online streaming platform featuring live webcam performances. The site hosts a diverse realm of creators, and I mean that in all senses of the word. Not only are the performers' backgrounds from all over the world (you can literally view cams from different countries!) but the types of shows they put on are also very varied. Cam4 is home to dominatrixes, online porn games, performers that specialize in roleplay, entertainers that get off by insulting you, cam2cam masturbation: you name it and it's here.
On top of providing users with access to thousands of live cams at a time, Cam4 has created an ever-growing online community through its fan clubs and Cam4 awards. These two perks engage and motivate both its members and its creators to produce great content and tip accordingly!
Is Cam4 free?
Signing up for Cams4 is free, and viewing cams and chatting in the rooms is also free. However, if you're looking to enter into a private chat, or engage in things like host parties, you're going to have to buy tokens. The good news is that Cam4 awards you with 50 free extra tokens upon your first purchase. If you're thinking of going for the gold (membership that is), you can expect an extra 100 tokens!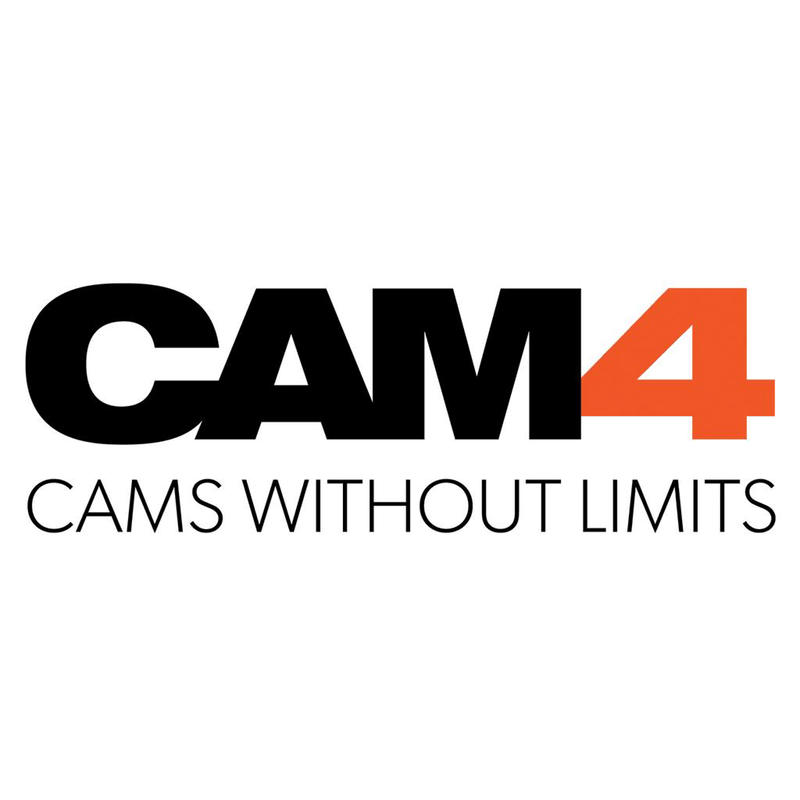 | | |
| --- | --- |
| 50 tokens | $9.95 |
| 100 tokens | $18.99 |
| 250 tokens | $44.95 |
| 500 tokens | $84.95 |
---
Membership Benefits
Access to thousands of diverse live cams at once
Cam4 is a great platform for beginners as well as seasoned cam site users. It provides members with such a huge array of creators and content to choose from. Upon entering the site, you'll be able to choose from female, male, trans, or couple cams, allowing for an easy transition onto the site navigation.
A great feature on Cam4 is the trending tag search, populating the most-watched tags in real-time. Toggling back and forth from category to category is also a cinch with the site's easy to find, well-organized drop-down menu. There might be more live creators than you could ever hope to view, but at least navigating through their rooms is a breeze!
Models get paid out 100% of their tip earnings
Possibly my favorite aspect of the Cam4 site is the 100% performer payout of tokens. When you sign up to the Cam4 site, viewing and chatting in cam rooms is free, so you're only paying for the extras. You may not know this, but performers are paid when you, the viewer, use your tokens for their private shows, sending them gifts, and tipping them. Cam4 makes sure that their performers receive 100% of the tips you give them. This is great for both the viewer and the performer, since you'll be able to support the creators you believe in, and they will appreciate you for it! Cam4 offers a much higher rate than competing sites who only give back 50-80% of tips in performer payouts.
Stream cams in multiple languages from all over the globe
Another huge draw to Cam4 is the number of countries and languages the site offers. Beyond the US, this site has cams in Germany, Italy, Brazil, Spain, France, and many more, many streaming in their native languages. No need to feel out of place here––Cam4 will make sure the possibility for connection with any performer is at its all-time high.
Membership Cons
Token prices are a little high
I will say that compared to other cam sites, Cam4's token prices are on the higher side. But since performers are able to set ticket, token goals, time limits, and select pricing options for their private shows, it's worth the higher price. While some shows might prove to be a deal-breaker for some, the possibility of finding another show that suits the bank is very high. As well, knowing that these tokens are going directly into the performers' pockets makes the high price seem more justifiable. 
Is Cam4 worth it?
Honestly, I am so here for a site that supports its performers, and Cam4 is exactly that. If you're thinking of joining a cam site for some much needed companionship, or even just to spice things up, I highly recommend becoming a member at Cam4. Knowing that you can have a direct impact on a performer's life if you do end up building a relationship with them makes this experience so much more rewarding.
---
---
---
---