The internet gives us so much porn. So much. Much of it is free, but only in clips here and blips there. For some, that's enough. For others, regularly updated content consisting of full scenes, carefully categorized variety, featured series that yield multiple sequels, and various membership benefits are required. Where to choose that membership can pose a challenge.
Bromo.com is designed for those who like their men far from polished. Bromo's tagline boasts that it's "the most hardcore gay site," and it proudly features thousands of HD bareback scenes, specifically "rough sex orgies." Macho straight-acting men are everywhere. Most with tattoos and piercings. Some in places once thought impossible. And these brotastic men come in all shapes, sizes, colors (though mostly fit and white) and ages (above 18, of course).
Still, is a Bromo.com membership befitting of the price tag? How much bang will you get for your buck? Let's break down the membership perks to help you decide.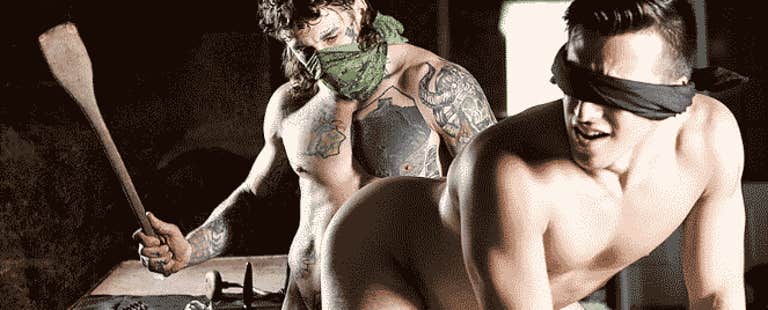 Bromo.com cost
| | |
| --- | --- |
| 2-days | $1.00 |
| 1 Month | $29.99 |
| 3 Months | $49.99 |
| 1 Year | $99.99 |
---
As with most gay porn sites, the longer you're willing to commit, the more you'll save. While Bromo lists its annual membership as just $8.33 per month, it's actually billed all at once; that comes out to $99.99 year. It's a good thing, then, that the site offers a two-day trial for just $2. That way you can really dip your toes in before deciding if you want to take a swim.
Bromo gay porn: Membership perks
Only bareback videos
Porn is fantasy. And when most people fantasize about sex, the inclusion of condoms isn't usually part of the equation. Bareback sex is obviously not safe, and unsafe sex shouldn't be normalized or glorified. But when it comes to HIV prevention, many men in the industry have at least started using PrEP—which may allow you to breathe a little easier and focus on what matters while watching these videos.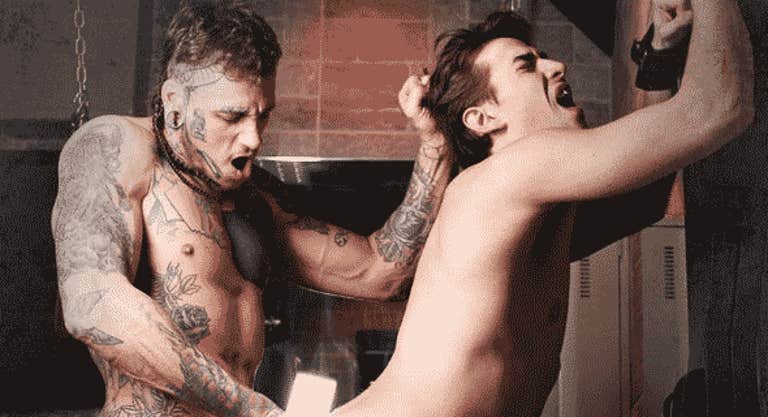 Exclusive content and more than 15,000 videos
Not only is there a lot of content, but it's nicely filed and easy to filter. You can sort by release date, most-viewed, and scene titles. You can filter by current week, current month, or current year. And you can search by applying a combination of 69 tags (yes, 69) listed alphabetically from Amateur to Wrestling, and there's plenty in between.
More than 170 models
Bromo features exactly 174 rockin' hot guys (but who's counting) of various ethnicities on its site (though, still, primarily white), and many of them you probably won't have seen elsewhere. Featured models include Wesley Woods, Bennett Anthony, Kaden Alexander, Jay Austin, Jaxton Wheeler, and Damien Stone.
New content twice a week
Bromo.com releases updates twice a week, but those releases can be a tease. You'll usually get just one scene at a time. While that's not as much as what you might find on sites like Sean Cody and Men.com, it should be enough to keep you interested. Plus, there's so much content already available that you're bound to be entertained for weeks.
24/7 customer support
If you're having issues with your account during a late-night intimate moment, don't worry. Customer support is available at any time.
Stream on any device
Whether you're on Android or iOS, phone, desktop, or tablet, you'll have no trouble using Bromo.com. The site is easily accessible and fine-tuned to look great on the device of your choice.
Is a Bromo.com membership worth it?
If you lust over bros in all their many shapes and sizes—skaters, punks, weight-lifters, and weekend warriors—and you like seeing them in any number of types of scenes, you won't find a better site on the internet to spend your time. Paying for an entire year up front may tough to swallow, but the savings are incredibly economical. It's cheaper than Netflix!
| | |
| --- | --- |
| 2-days | $1.00 |
| 1 Month | $29.99 |
| 3 Months | $49.99 |
| 1 Year | $99.99 |
---
Daily Dot Gay Porn Guides
Best of Gay Porn Guides
Popular Gay Porn Categories