One of the upsides about the proliferation of tube sites like Pornhub in recent years is that viewers have begun to realize that quality matters. After you've seen enough blurry videos shot like a student film, you gain a greater appreciation for the artistry behind the camera. Babes Network, one of the higher-end porn sites on the web, is a nice respite from the mundanity of amateur videos. Falling between the gonzo extremes of Brazzers and the glamour of Vixen, Babes Network is a sexy middle ground.
The content is incredible, but in such an oversaturated market, is Babes Network worth subscribing to? Here's everything you need to know about Babes porn.
How much does Babes Network cost?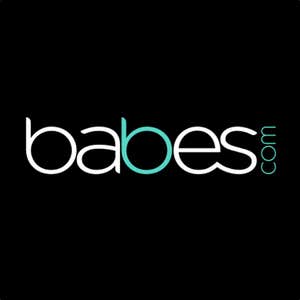 ---
Despite its high-quality content, Babes Network costs about the same as every significant porn network. A basic monthly membership costs $29.99 per month, but discounts are available if you purchase an extended membership. Buying a three-month package costs $59.99, which is basically the same as paying for two months at the standard rate. A full year, on the other hand, costs $119.99. That's what you'd pay for just four months if you're on a monthly plan.
From a cost standpoint at least, Babes Network is a steal.
What's included with your Babes Network membership?
1) Constantly updating new content
If you like knowing that your subscription is funding new content, Babes Network will make you feel valued. The company uploads two scenes a week, each focusing on a new fantasy scenario. That's almost two full hours of new content every seven days.
2) Six themed sites
Babes Network includes six themed sites: Babes, Black is Better, Elegant Anal, Office Obsession, Step Mom Lessons, and Babes Unleashed. The main site offers traditional narrative porn. Babes Unleashed focuses on kink, from masturbation to binding. Black is Better is an interracial brand. Elegant Anal devotes its content on backdoor action. Finally, Office Obsession and Step Mom Lessons drive all their scenes from common workplace and incest-lite fantasies.
The variety is nice, though there are some ways in which these sites could use major improvement. We'll that address later.
3) 1,360 scenes and counting
Even with two updates a week, there's probably going to be a time you'll be left wanting something different. Babes Network is ready and waiting with a massive library of over 1,360 scenes, with over a hundred additional ones added every year. That's over 900 hours of content. You'll always find something to watch on Babes Network.
4) Scene tags and following
One area Babes Network porn stands out from the competition is its website, which features clean design and a bevy of handy menus. Even still, scrolling through its search engines can only take you so far. That's why we love Babes Network's use of tagging scenes. Want to find a video featuring your favorite naughty kink? Just start searching through tags to find groupings based on those topics. It also features a "following" option that lets you keep track of when your favorite performers have a new scene uploaded.
5) Diverse performers
Porn has become much less segregated over the last decade. Babes Network has led the wave of inclusion in the industry, with over 270 scenes featuring people of color.
But as the Babes has opened up greater opportunities to performers of color, what's particularly heartening is that most of these scenes don't center the race of the performer as a kink; instead, these videos are treated no differently from others on the site. Fetishes are fine, but it's nice to see two people of different races or ethnicities have sex without presenting the idea as risqué or taboo.
6. Sensual scenes and intricate fantasies
Mainstream porn has gotten so intense in recent years that many companies stopped paying attention to keeping their scenes sexy. It's all gimmick—with no real sense of intimacy or eroticism.
That's not somewhere Babes Network struggles. Its scenes are shot from the male gaze, but the setups are sweet and empowered. Even its kinkier content is handled with care. You get everything from cheating spouses to partner swapping and consenting cuckolds. Often the videos on Babes Network are just about watching a loving couple connect with each other under the sheets.
It's not porn you'd be worried about your partner walking in on you watching. Hell, you should probably try watching it together.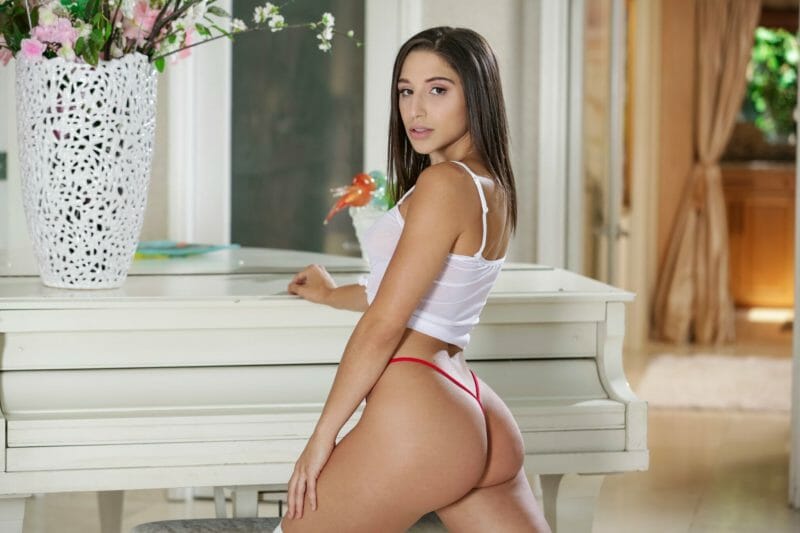 What about the drawbacks of Babes Network?
1. Odd racial categories
We appreciate that Babes Network has hired more performers of color in recent years. However, the way the site subcategorizes its actors is problematic, to say the least.
On Babes Network's website, there's an "ethnicity" option, which is fine. Sure, whatever. However, the only two options it includes are "Asian" and "Latina." Looking for Black performers? You'll need to browse the "niche" section, which is more than a little dehumanizing. What about White performers? Don't bother checking a box; they're the standard.
2. Some sections are not regularly updated
While Babes Network updates twice a week, not every section of the site gets the attention. Office Obsession and Babes Unleashed haven't been updated since January 2018. Meanwhile, Step Mom Lessons has remained dormant since November 2018. Elegant Anal used to get two to three updates a month but hasn't been updated since the first week of December. Black is Better is still being updated regularly, most likely due to being popular with viewers.
But if you're subscribing because the secondary sites seem interesting, be prepared to look through a lot of back catalog.
3. Downloads cost extra
This is the biggest problem with Babes Network. If you want to download videos instead of just streaming, you'll need to pay an extra $14.95 a month. If you pay for a year up front, that means your total bill averages out to around $24.99 per month, still cheaper than the normal monthly plan. But it's frustrating the site doesn't make this clear when you're signing up.
If you're buying an entire year in bulk, the cost isn't a burden. Month-to-month subscribers, on the other hand, will be paying $44.94 a month for full access plus downloads. That's pretty steep for a site that doesn't even update much of its own content.
Is Babes Network worth it?
Babes Network presents an impressive amount of options, great site design, and (most importantly) smoking hot content. From the direction to the sex itself, everything about Babes Network screams quality. But there are sites like Vixen that do what Babes Network do without charging you an extra $14.95 a month to download. On the other hand, though, Babes Network offers more variety than Vixen and other competitors.
If money is no object—or you're cool not being able to save clips for later—Babes Network is a steal. But the premium charge on downloading is something you should consider before pulling the trigger.
---
---
The Daily Dot may receive a payment in connection with purchases of products or services featured in this article. Click here to learn more.