Anal Acrobats brings you anal porn any way you want it. And after looking deeply into the eyes of PornHub's Year in Review analysis, it's clear that a new wave of anal appreciation has swept through the globe these last few years.
In its list of top 20 countries, eight saw a significant increase in anal content. Mexico, Sweden, Poland, and Argentina were among the many top countries with an increased interest in anal.
While PornHub has yet to release the statistics for this past year, we can only imagine that anal sex has grown in popularity. (Ya know, given the fact that butt-worshiping creators and sites have begun to spark on all avenues of the internet).
So if you feel you could be credited with the rise of anal, we've got a site for you. It's called AnalAcrobats.com and you're going to want to bookmark it immediately.
What is Anal Acrobats?
Anal Acrobats is brought to you by the Evil Angel network of adult entertainment. It features extreme anal videos, insertions, and much sought-after gaping porn.
For a site whose motto is "Life is too short for soft porn," Anal Acrobats certainly lives up to the hype. The scenes brought to you by this site are not for the fain-hearted, but for seriously hardcore anal porn lovers.
Cost
Access to Anal Acrobats isn't free, but it won't cost you the whole kit and caboodle. A perk (when it comes to pricing) is the option to add-on video downloads for an extra fee. Usually, sites will have the option to pay monthly, quarterly, and yearly. With these pricing tiers, it can be a hit or miss for your budget. More often than not, the more affordable option will only include streaming, and downloads will cost a significant upcharge.
On Anal Acrobats, users can sign up for a membership that fits their needs (and their budgets). It offers a monthly streaming-only membership for the extremely online. As well as the option to upgrade to a membership that also includes downloads.
It's a great way to ensure that subscription costs can stay affordable while still giving members the freedom to choose!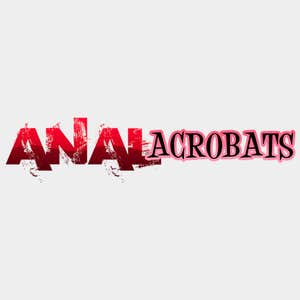 | | |
| --- | --- |
| 1 month (streaming only ) | $5 |
| 1 month (streaming + downloads) | $14.95 |
| 1 year (streaming + downloads) | $95.40 |
---
Membership benefits
Unlimited access to hundreds of HD Anal Acrobat videos and related sites
One thing you won't need to worry about on Anal Acrobat is running out of content. This site is packed to the brim with constantly updated content and longtime member favorites. Titles like "Pretty Sloppy" and "Cream Dreams" are all available to stream and download. Popular scenes from Evil Angel's related sites are also available for members' viewing pleasure.
The site is dedicated to its hardcore niche
When we say that Anal Acrobats produces hardcore content, we mean it. Gagging, tears, spit, and sweat are all quite normal signets to see on Anal Acrobats. Truly hardcore double penetration, toy play, sploshing, and roleplay lovers will be more than pleased by this site.
Score web-exclusive videos
One of the stand-out perks of this subscription is the fact that it unlocks access to all of the studio's web-exclusive content. Solo scenes, group play, and first-time anal can all be found here. Watch Alysa Gap and Sheena Shaw as they explore lesbian anal sex. Or avoid FOMO with McKenzie Lee, Chanel Preston, and Jodi Taylor as they get down and dirty in "Pretty Sloppy."
The world of Anal Acrobats is your playground, and it's up to you to have fun!
Membership downfalls
Unable to see exactly what you're getting until you become a member
Anal Acrobats tells its potential members that they get 27 bonus sites from Evil Angel studios. While this in it itself is a good thing, unfortunately, members aren't able to see exactly which studios will be available to them until after they commit. Most sites let their potential members browse through the content available prior to committing. Anal Acrobats only offers a curated view of the content available to browse. It doesn't make sense to make someone buy into what they can't see. But at least with a brand as large as Evil Angel, you know you're getting something. What that something is, well, that's a surprise!
You'll be supporting a studio that's had serious, unresolved accusations of abuse made against it
Despite AnalAcrobats.com being its own stand-alone site, it's also a channel that's supremely owned by the infamous adult entertainment company, Evil Angel. For those of you unfamiliar with Evil Angel, you may think it's no different than any other premium porn site. And in some instances, you wouldn't be wrong. It provides users with high-end, well-produced, original porn, but it also has quite the history.
Over the years, Evil Angel and its directors have come under fire for allegations of sexual misconduct on set. (Which Evil Angel denies). Most recently though, the studio decided to re-sew its ties with James Deen–the adult entertainer accused of rape and abuse by over a dozen women.
Back in 2015, adult film star Stoya and several other women accused Deen of physical and sexual abuse both on and offset. (Deen also denies any wrongdoing, calling the accusations "egregious" and "false"). In reaction to this, Evil Angel (as well as numerous other studios) cut ties with Deen. But in the eyes of this studio, a few years of the cold shoulder is enough penitentiary punishment for the star as they welcomed him back in 2019 with open arms–and a starring role in the film "Consent."
The site depicts performers engaging in dangerous sex acts
In the UK, there are actually laws regulating what type of pornographic acts performers are and aren't allowed to engage in. This isn't to censor anyone's kinks, but rather, to protect the health and agency of the performers. According to the Criminal Justice and Immigration Act 2008, an act that threatens a person's life, results (or is likely to result) in serious injury to a person's anus, breasts, or genitals, an act which involves or appears to involve sexual interference with a human corpse, or a person performing or appearing to perform an act of intercourse or oral sex with an animal (whether dead or alive), is not allowed to be produced. These examples are considered "grossly offensive, disgusting or otherwise of an obscene character" and it applies to staged acts even if the participants consented.
The United States, however, doesn't have any type of jurisdiction in place to protect performers. Since this is a very nuanced discussion, we'll save it for another time. But it is worth mentioning that Anal Acrobats shares graphic scenes of potentially harmful stunts (like anal prolapse) that are banned in the UK.
Is it worth it?
At the end of the day, if all you care about is enjoying HD hardcore anal content and paying your performers, this is the site for you. However, it's extremely difficult to recommend a site that doesn't seem to care about its talent. So despite Anal Acrobat's large library and high-quality production, there's too much room for improvement for me to recommend this one. But if Anal Acrobats or its parent company wants to address these critiques in a meaningful way, there's a potential for changing my mind. But until I see real, affirmative change, I won't be promoting this site without warning.
That said, if you're interested in viewing what the company produces but don't want to support it directly, an Adult Time membership may be your workaround. Some, but not all, of Evil Angel's videos–including the Anal Acrobat channel–are available through Adult Time.
---
---
---