Despite its name, AdultFriendFinder.com is not a site to find a new best friend or drinking buddy. It's actually one of the largest online dating sites for sex and swinger communities.
Confused by its name? Let's backtrack a little. In 1996, the Friend Finder Networks were founded by Andrew Conru. Conru's original plan was to take advantage of the recently launched global web pages to create a place where people could interact with others who shared the same interests and/or lived locally. You know, what we call social media.
But after realizing that users were coming to the network to seek out adult content and hookups, Conru launched a spinoff of Friend Finder. This became known as AdultFriendFinder. This then became the dedicated site for adult entertainment and online dating. His only qualm was getting online dating to become accepted within the mainstream media.
Fast forward to 2012. A new company called Tinder officially changed the dating game with its online dating app. Suddenly, the stigma of meeting someone online began to disappear. Online dating usage tripled among its younger users. Plus, countless other dating apps emerged.
While the percentage of total dating site and app users in the US is still relatively small. It hovers somewhere around 15 percent. That number is predicted to grow exponentially by 2024.
With all the current dating apps and sites available, it can be a little confusing to nail down the right one. Many sites, like ChristianMingle or JSwipe, provide something like a matchmaking service for those looking for very specific characteristics.
Others, like eHarmony and Match.com, are marketed towards a mature crowd that's looking to settle down. And yes, there are many sites and apps out there selling pure sex. But almost none are as established, well-rounded, or have a bigger community than AdultFriendFinder.
---
AdultFriendFinder Review
AdultFriendFinder markets itself as the largest sex and hookup sites in the world. While it might not be the most popular of all time, it does rank in the top 50 adult sites in the US. Having been launched in 1996, at least we can say with 100% certainty that its stood the test of time.
Unlike most sites that are targeted at one specific audience, the beauty of AFF is that it tries to cater to all sexual proclivities, a true free-for-all when it comes to anything "sex." From its adult dating options to its camming capabilities, free chat rooms, and member activity wall teeming with uncensored videos and photos from members near you, it is definitely one of the best sites to go if you don't want to waste time getting down and dirty.
As it is mainly a hookup site, profile building is quite important (imagine that!). You can add photos, videos, and, if you choose, a pretty detailed bio answering any of the site's pre-set questionnaires. Even though a majority of people don't bother filling out everything (I'll admit, there's a lot), it does make your profile look that much more real and appealing.
After you've completed your bio, a good next step would be to participate in any of the site's member activity pages. Posting to the member wall, joining discussions in the member group or magazine, and participating in any of the contests will get your profile a lot more attention, which gets you that much closer to sparking a meaningful conversation and sealing the deal.
Even though users can get a lot out of the site without ever paying a penny, the option to upgrade to AFF's Gold membership is a very attractive one. Other than the extra perks that come with the Gold membership (which I'll detail later) being a Gold member will add an extra layer of credibility to your already robust profile. Cue the messages rollin' in!
How much does AdultFriendFinder cost
As mentioned above, the basic account for joining AFF is completely free. However, if you are looking to upgrade your profile to the Gold membership, you've got options.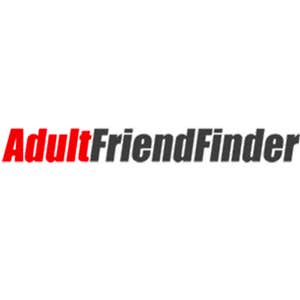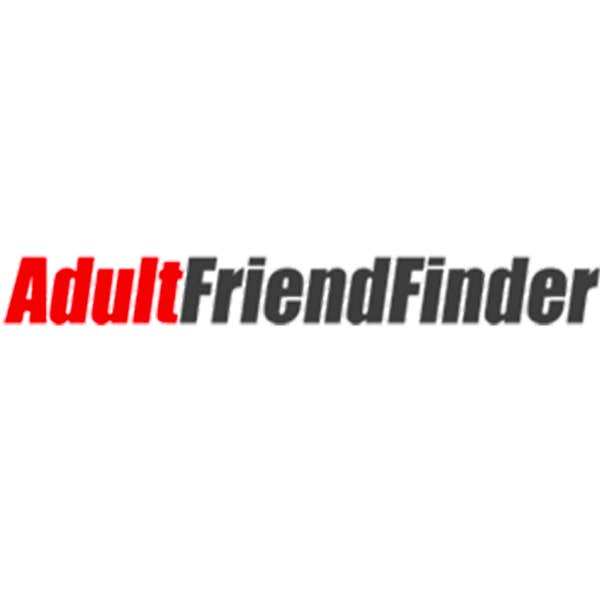 | | |
| --- | --- |
| 1 Month | $39.95 |
| 3 Months | $80.85 |
| 12 Months | $239.40 |
---
What are the benefits of AdultFriendFinder.com?
1) Access to the AFF Community
Hands down one of the best features on www.AdultFriendFinder.com is the huge community its members have built and upheld. When you become a member of AFF, you gain access to its 80 million profiles worldwide, seemingly countless forums, groups, and other outlets for interaction.
Your home page automatically shows you how many members are broadcasting live, the members nearest you, and a member activity wall, but as you explore the site more, you'll find that it is so much more than a chat room! You have access to its cam sessions, as well as its magazine, blogs, and group discussions.
Think you have what it takes to win a Gold membership? Enter into any one of its current contests! Wanna brush up on some techniques? Take a class at the AFF Sex Academy (free to Gold members). There is so much to do on the AFF site you might forget the main reason you're there.
---
2) Diversity is standard
There's nothing worse than joining a dating site or app and discovering that its members are all the same. That's one thing you don't have to worry about when you sign up for an AFF membership. All are welcome, no matter the sexual orientation, gender identity, or relationship preference––you can be sure that there will be someone (or many) for you.
Even better, you can actually filter through members in relation to kink and interests! Now, AFF doesn't represent every fetish under the sun, but beggars can't be choosers. With over 30 different kinks to filter from, it's a pretty damn good start.
---
3) Paid membership is not required
Signing up literally takes all of 30 seconds and all that is required is an email address, username, password, and date of birth. It really doesn't get simpler than that.
And while anyone can have a full experience on the site without paying a dime, some features, like messaging and emailing, are limited. There are some features that require payment, like the Sex Academy (which is included in your Gold premium membership).
---
4) Offers detailed profile options
Personalizing your profile automatically makes you 10x more visible to other members online, and it's fun too! AFF seems to have thought of everything, even including some pre-made questionnaires members can fill out easily.
Some detail exactly what you're looking for in a sexual relationship, while others ask about hobbies, personality traits, and physical looks. But if you complete them all, your profile will really speak for itself.
---
5) Extras, extras, extras for Gold members
Gold members can be spotted right away by the gold badge on their profile. Other than bragging rights, Gold members unlock several perks that the free members just don't get.
If you do decide to opt for the monthly payments, expect your profile to display higher up on searches, enjoy sending unlimited messages and emails, and become a certified pro with unlimited Sex Academy classes. Gold members can also create and view private profile videos and photo albums. It pays to be Gold!
---
What are the cons of AdultFriendFinder?
1) Abundance of inactive profiles
While there's always a chance that you'll run into fake, inactive, or scammer profiles online, any site boasting about having 80 million members worldwide should have a system to manage them. This includes the dead profiles and bots. AFF could use some freshening up in this department, and we're not the only ones who think so.
A brief glance at this post on r/Sex accounts for many users' frustration with running into inactive or fake accounts. So my advice to you would be to never share any sensitive or personal information with someone on the internet unless you've already vetted them. Additionally, AFF has been hacked in the past, so it's in your best interest to keep your personal information private.
---
2) Heavily relies on location-based data
Everyone's experiences on www.AdultFriendFinder.com are different, but with sites as big as this one, you can run into what I like to call the "uneven ratio." Unfortunately, the exact breakdown of the site's member population is unknown, so I can't say for sure what the gender identity ratio looks like. But I will tell you that depending on where you live, the user population varies.
So if you're someone who traveled regularly before COVID-19 or you don't mind driving a few hours to meet someone, you'll have to remember to change your location settings and play with the filters. Otherwise, it'll only auto-populate users that are in your area based on GPS data (if enabled) or the location you set in your profile.
---
Is AdultFriendFinder worth it?
Our AdultFriendFinder review wouldn't be complete without approval from the author. Chock full of extras and fun ways to chat time into oblivion, AdultFriendFinder.com is truly a well-rounded site.
It has mastered the art of creating a community centered around one thing and one thing only: sex. So if you're looking for a hookup, a group of sex-positive friends, or the potential for some extra fun (and possibly even education) along the way, this is most definitely the site for you.
The Daily Dot may receive a payment in connection with purchases of products or services featured in this article. Click here to learn more.