There's a certain thrill to seeing military men going at it: In an all-male environment where toughness, strength, and hierarchy is prized, an Army backdrop lends itself all too perfectly to erotic thrill. If you find yourself excited by the thought of men in uniform, Active Duty is eager to serve. But is an Active Duty membership worth the price of admission? We broke it down.
Active Duty membership cost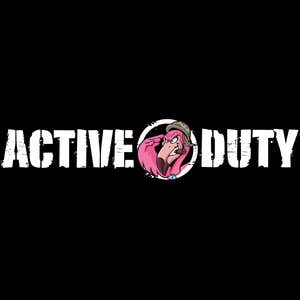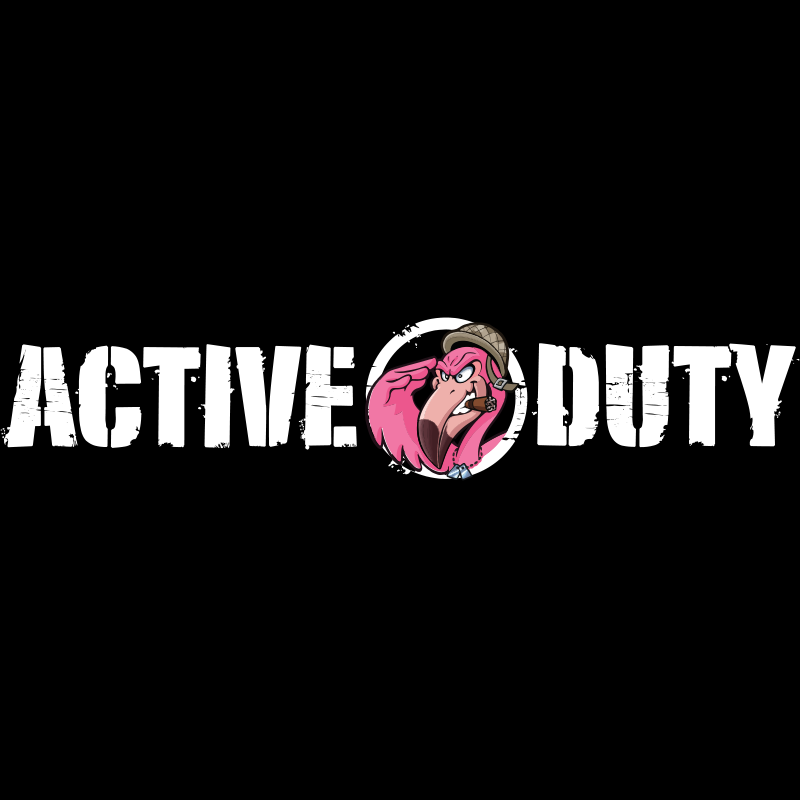 | | |
| --- | --- |
| 3 days | $4.95 |
| 30 days | $29.95 |
| 90 days | $59.85 |
| 365 days | $131.40 |
---
Active Duty runs on technical architecture and pricing tiers that will be familiar to anyone who's joined other leading porn providers. As with many sites, you can get a three-day preview membership for $4.95, which is limited to just the 10 most recent videos (no downloads). At the end of the three days, you'll be charged the highest monthly rate.
If you're a little more confident that this is the site for you, you can go for the $29.95 per month tier, which unlocks all videos for streaming and downloads. And if you might be in it for the long haul, Active Duty offers a 90-day membership for $49.95, which breaks down to $16.65 per month.
The year-long membership plan is $124.95, which breaks down to just $10.41 per month—not bad for how many videos you get access to. At that rate, Active Duty's prices are competitive with similar sites.
The site accepts gift cards, which is helpful if you don't want to mingle your porn finances and your regular finances. But you may want to tread carefully here because such services are notorious for slipping in hidden fees and sneaky "gotcha" subscriptions.
In fact, when we signed up for the $4.95/month plan, our prepaid card was immediately hit with two $6.12 charges, one from a company called Zubbpay and another from PBPayHelp. We also got an email indicating that we'd signed up for a site called "Gay All Access," which must have been hidden someplace during the signup process.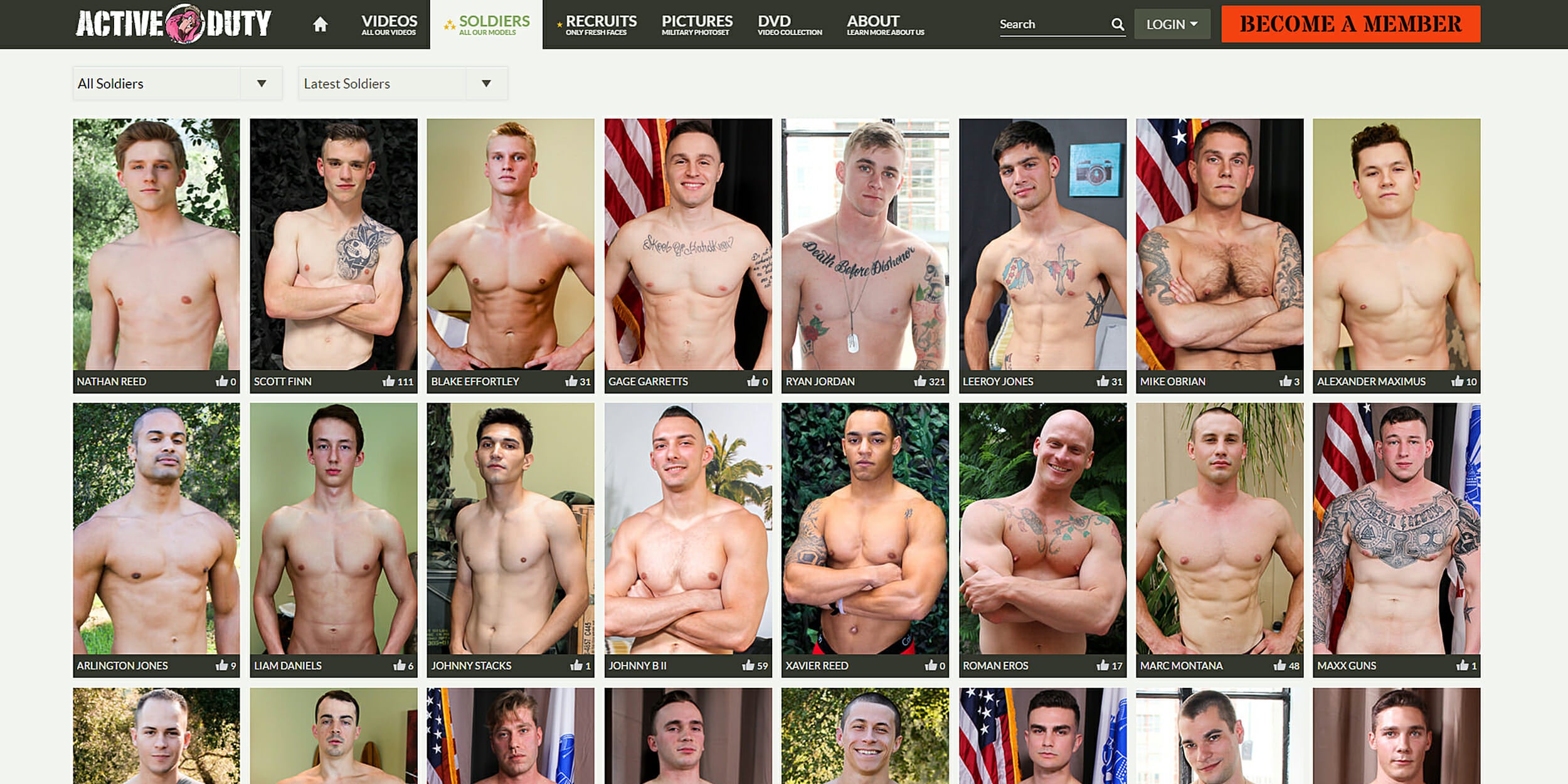 Canceling the membership through one payment processor showed it having been canceled through the other, so it's likely that the two $6.12 charges were temporary holds and eventually merged into the actual $4.95 listed on the site. But the lack of transparency makes it difficult to feel confident about recommending it.
Luckily, the cancelation process is easy and just requires filling out a quick form. But beware of sneaky add-ons, and make sure you know how many sites you've signed up for so you don't wind up with unexpected recurring fees.
Active Duty membership benefits
Once you're on the site, the volume of content is impressive. It promises over 1,200 videos, and we counted 118 pages of 12 videos apiece, which is around 1,400. Browsing the list of models, you'll see nearly 700 different men from Active Duty's many years of production. Despite how many there are, there's not much diversity: Most of the models are white and muscular, with little body hair and only the occasional tattoo.
The site is frequently updated, which helps keep boredom at bay. Even after you've seen all there is to see, new videos are added several times per week. A glance at the upload dates shows that there's a new video roughly every three to four days.
The videos are organized into helpful categories: There are different sections like "bareback," "hairy," "kissing," "straight," and "uniform." (The last uniform video appears to have been uploaded in 2016, which is a long time without any new content for a site that's supposedly all about military men.)
The Active Duty feel
While there are a lot of videos on Active Duty, the quality is just fine. It's not particularly thrilling—but not awful. Most videos start with a very quick introduction with echoey audio, then a stationary camera pans back and forth over the guys touching themselves, usually with a bored look on their faces. Eventually, they adjust positions. There's a lot of silence. After a half hour or so, they finish up. No frills.
The video quality looks like it was shot on a midlevel camcorder, and the audio is not terribly crisp. The camera tends to stay at a decidedly non-intimate distance for about half the time. Most of the videos, particularly recent ones, are shot in the same mostly-empty beige room. All of these factors make the videos seem a bit listless and low-energy, and the models seldom seem to be enthusiastic participants.
None of that really matters, though, when the site delivers on the military premise. Unfortunately, that's somewhat inconsistent. Some of the videos have an Army/Navy/Marines flavor, but others seem to stray from the theme. You might catch a glimpse of a flag in the corner of the room, and the guys might say a few words in the introduction about their service. Some of the older videos lean heavier into the Army theme, but you could easily forget that this is supposed to be a military-themed site and not just another generic men-having-sex site.
Porn doesn't need to have a lot of plot. But when the promo copy asks, "have you ever wanted to be a fly on the wall while a young troop is in his bunk, relieving the stress of his day?" or promises that you'll see "a real straight military enlisted man explore his sexuality with one of his buddies," it sets up a certain expectation. The videos generally do follow through with some military flavor, but it seldom lasts long. The emphasis is clearly on the sex, not the premise.
One of the strangest details is a lonely teddy bear that appears on a stand next to the bed from time to time, wearing a uniform. That bear seems more invested in the theme than anyone else.
Is an Active Duty membership worth it?
The videos on Active Duty are competently produced. The technology supporting the site is solid and unlikely to give you any errors. The men look like they're in good physical shape. All of those factors add up to a solid "good, but not great."
When Active Duty comes through on the military theme, that certainly elevates the experience. Many of the videos speed through that aspect and get right to the sex, and that might be a good thing if you're not totally invested in the whole Army vibe. Customers who don't care about plot or premise are unlikely to be disappointed.
But if you join a site like Active Duty instead of one of the billions of other gay porn sites out there, you probably want to see the machismo environment of basic training, the fraternity that is fostered on a base, or the danger of going on a mission. The site doesn't always pay off on that aspect, which is a missed opportunity.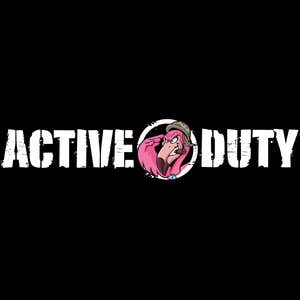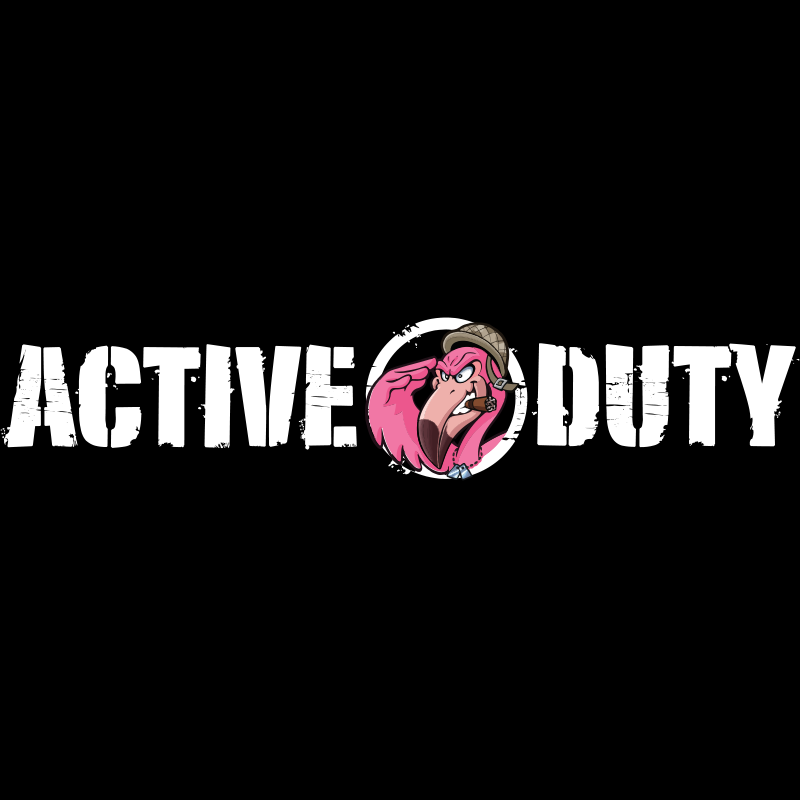 | | |
| --- | --- |
| 3 days | $4.95 |
| 30 days | $29.95 |
| 90 days | $59.85 |
| 365 days | $131.40 |
---
The Daily Dot may receive a payment in connection with purchases of products or services featured in this article. Click here to learn more.