Making the jump into VR can be inexpensive if you get a Google Cardboard, but that doesn't change the fact it isn't a cheap hobby. Traditional porn is familiar, so finding your favorite sites is as simple as searching for your favorite stars. Every VR porn company, on the other hand, shoots a little differently. That's why we love the "Whitman's sampler" of VR porn known as Pornfox VR.
Offering a blend of full-length free VR porn scenes, clips, and previews, along with a full-featured paysite, Pornfox VR is an incredible introduction to the world of VR porn. Is it right for you? Here's everything you need to know about Pornfox VR.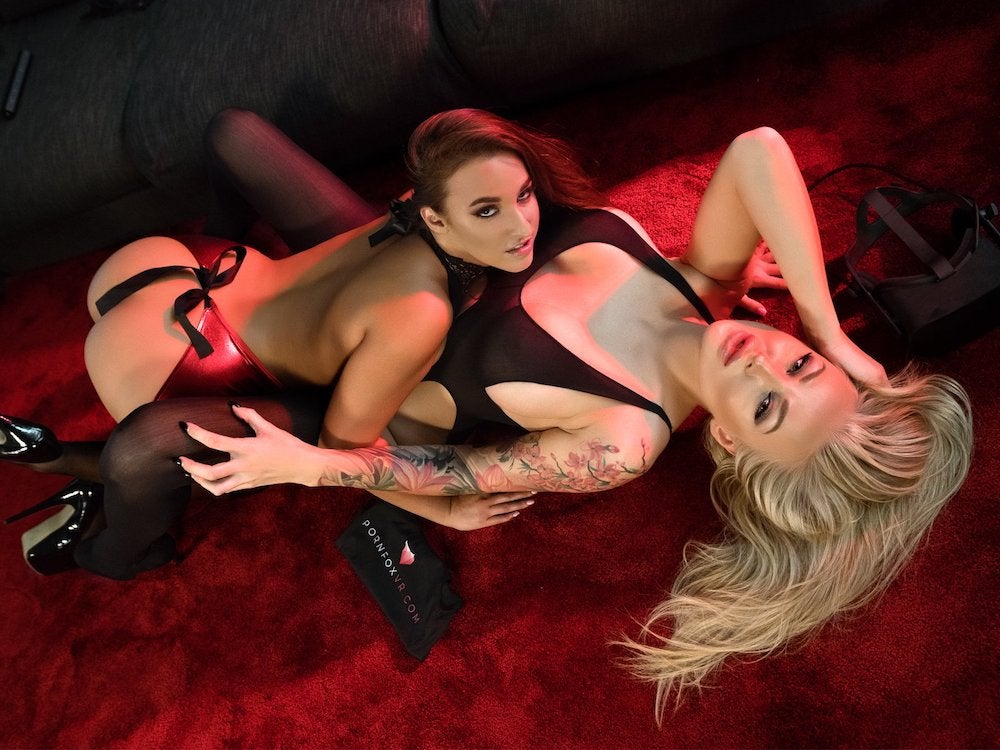 How much does Pornfox VR cost?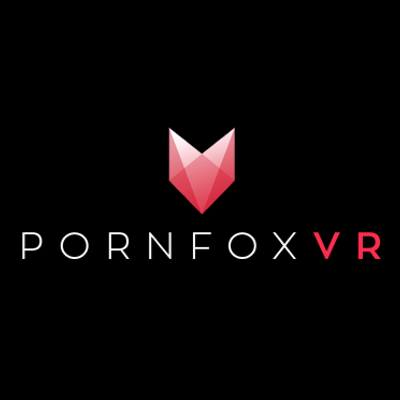 | | |
| --- | --- |
| Clips and limited scenes | FREE |
| 1 Month Streaming | $14.90 |
| 1 Month Downloads | $24.90 |
Pornfox VR
---
Pornfox VR is both a free tube site and a monthly subscription site with daily updates. Free users can download scenes, look at photos, and more without paying a dime. The subscription side of the site is a true bargain in the VR porn market. Users who just want to stream scenes off their smartphone can get a streaming-only membership for just $14.90 per month. Want to add downloads? Downloads plus streaming can be had for $24.90 per month. Pornfox VR offers an incredible amount of value whether you're a free user or paying month-to-month.
What's so great about Pornfox VR?
1) New free full 4K to 8K HD hardcore VR porn scenes every month
Pornfox VR rotates its selection of free VR porn scenes regularly, so even if you're a free user there's a surprising amount of variety. You can't really get an idea of what VR porn is actually like until you watch a full scene without edits. Pornfox VR trusts its product is good enough that the free tastes will get you to buy a full membership. Because they draw from so many studios content varies in quality, but there's always a 4K HD quality minimum. However, some scenes are available in up to 8K resolution.
2) New paid content almost every day
Paid subscribers have it even better with near-daily updates. Because Pornfox VR takes its content from other studios you also get more variety than standard VR sites offer. This isn't just BDSM, gonzo, fetish, or cosplay; it's a little bit of everything. You can expect between five to seven scenes a week, taken from some of today's biggest VR porn providers like BaDoink VR and Kink VR along with new faces such as TmwVRnet. If that's not enough for you, there are over 380 full VR scenes on the site to download for paid users.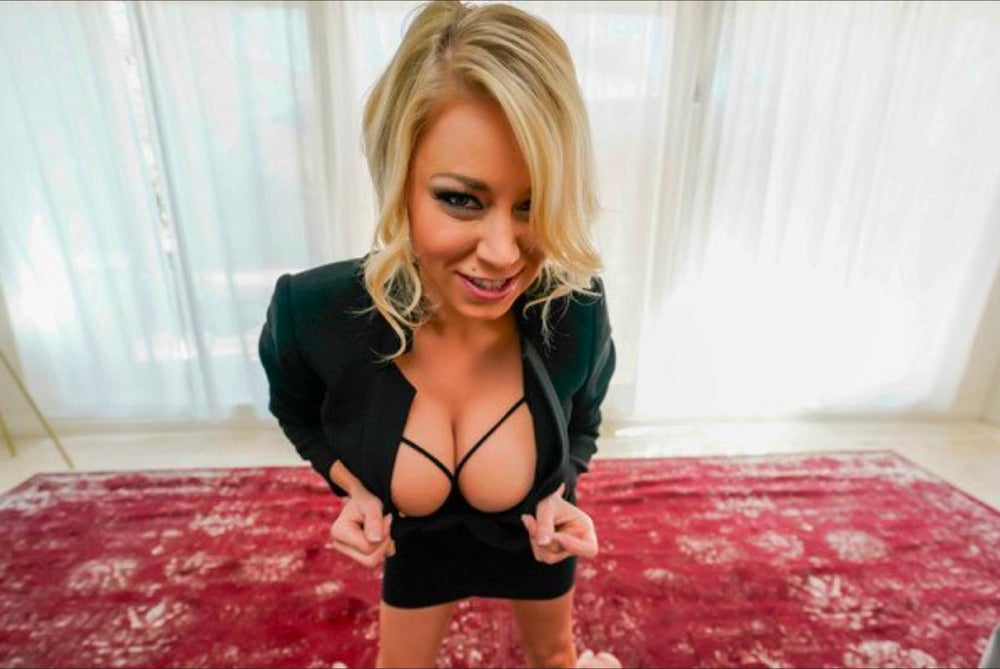 3) Treats free content like it's paid content
Pornfox VR is unlike other tube sites in that they treat their free customers like paid customers. It wants to sell you a scene, rather than flood you with ads, it gives you unexpected features like pictures galleries, synopsis, and deep tags for what sex acts are featured. It gives the entire site a classy look free from ads featuring The Simpsons having sex that other tube sites inundate you with.
4) Great tagging makes finding what you want quick and easy
Search is great, but browsing a list of tags opens up new worlds of discovery outside of what's already on your mind. Pornfox VR has a massive list of searchable tags, allowing users a deeper level of search. Whether you're looking for masturbation scenes, performers with boob jobs, scenes featuring cowgirl, European models, cream pies, or some kink you've never considered, Pornfox VR has all your options already lined up.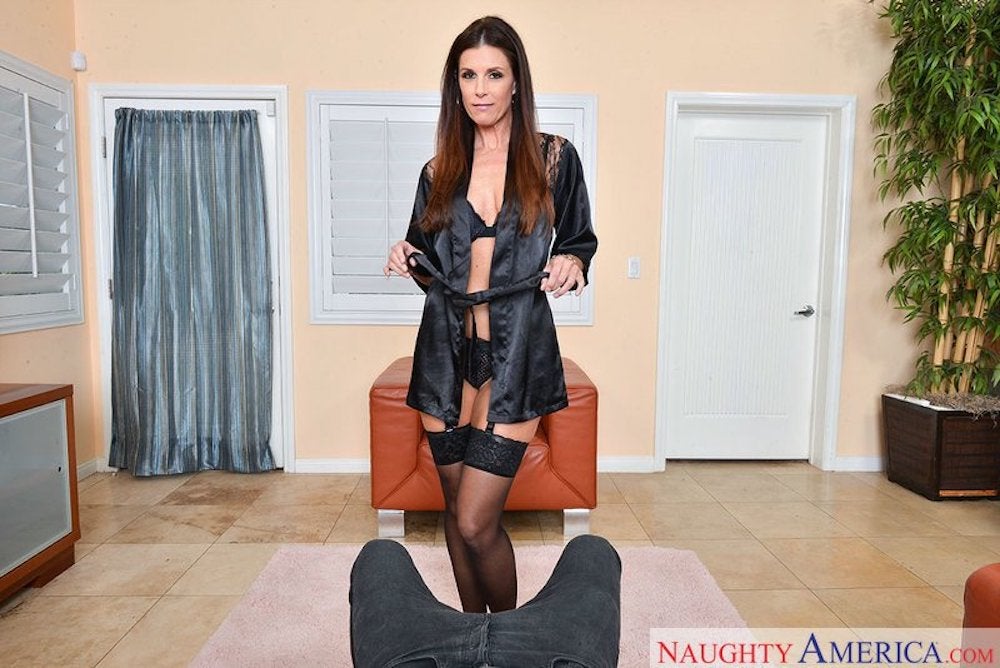 5) Diverse performers
Pornfox VR features an incredible amount of diversity thanks to drawing scenes from so many different sources. You'll find performers of all races and ethnicities here in beautiful high definition. Hell, there's even a "German" tag.
6) Lets you sample a ton of different VR porn sites to see which one is right for you
There are an absurd number of porn sites online, with hundreds in the VR space alone. Pornfox VR saves you a ton of money by allowing you to sample over 60 studios for one low monthly fee. Find amazing ultra HD content from Virtual Real Porn, BaDoink VR, VR Bangers, VR Conk, WankzVR, Kink VR, VR Cosplay X, and a ton of other leading studios. Of course the real fun isn't in the big sites, but the tiny niche sites like StockingsVR, HoloGirlsVR, and Burning Angel VR. It would cost thousands of dollars to check out all of these sites, but Pornfox VR lets you do it starting at $14.90 per month.
7) Sex education blog
While minor in the grand scheme of why you'd pay for a porn site, we truly adore that Pornfox VR even has its own sex blog. While it's no longer updated, the information that is there is helpful and thoughtfully written. Occasionally it's even educational, provided you want to learn about sex robots. You won't sign up for the site just to use this feature, but it's worth visiting after you join. Who knows, maybe you'll learn something that will spice up your actual reality.
What are the drawbacks of using Pornfox VR?
1) Lots of short clips
Tube sites are the bane of many porn stars' existence, a place where their content is shown for free without money coming back to them. That's why we appreciate that Pornfox keeps its full free scenes to a minimum, truly incentivizing you to sign up. Previews and clips are there to get you to buy something after all. That being said, Pornfox VR has a lot of one to five-minute scenes, which are too short to be worth your time. Taking off your VR headset, pulling out your phone, hitting play, putting it back in, and watching one minute of VR porn is silly. Thankfully you can sort scenes by length, so it's easy to avoid those clips.
2) Mixes premium and free content together by default
This is a minor pet peeve, but Pornfox VR mixes its free and premium content together in a way that can be frustrating at first. There's nothing worse than looking for a free scene and finding a premium one that you can't watch. However, it's possible to only browse the free scenes by selecting the "Free" option under the categories menu.
Is Pornfox VR worth it?
Pornfox VR is a steal and offers tons of variety at an incredibly affordable price. From the expansive selection of free content to its premium section featuring over 60 of today's top VR studios and hundreds of full-length scenes, Pornfox VR never stops delivering.
Even the pricing structure ($14.90 per month for streaming and $24.90 for streaming and downloads) is worth celebrating. Not everyone has a computer with a hard drive big enough to store massive VR files. Streaming is an attractive, budget-friendly alternative, and Pornfox VR deserves credit for making it so affordable.
Our complaints about the site are truly minor organizational issues that don't really impact the user experience and have solutions. Pornfox VR is an incredible sampler of VR porn, a chance to try BaDoinkVR, Kink VR, and more all at once instead of one month at a time. Will you eventually run out of content? It's possible. But by that time you'll have found your next favorite studio, meaning Pornfox VR will have still worked for you. If you want to get into VR porn but don't know where to start, let Pornfox VR be your horny guide.
---