Who among us can resist the vigor of youth? Many gay porn sites offer up adorable young men—known as twinks—brimming with excitement as they discover the full potential of their sexuality. And whether innocent or raunchy, twinks prove that when the clothes come off, small-framed men can do a lot with a little. Here are the best gay twink porn sites on the internet.
Best gay twink porn sites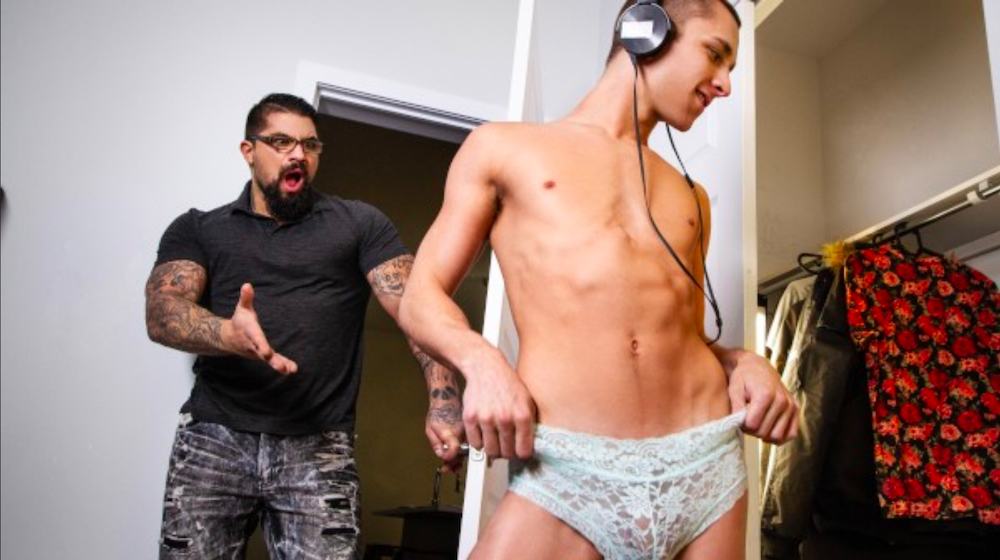 Men.com is a gay porn super sites that offers a little bit of everything for subscribers from Twinks to Bears. New scenes are uploaded three times a week, on top of the site's existing catalog of over 3100 scenes. Dividing content into subsites like Drill My Hole, Str8 to Gay, Jizz Orgy, and more Men.com curates an experience based on the what kind of videos you're looking for.
While it's continued to post Twink content over the years, between 2020 and 2017 they didn't use the tag very often. While they've thankfully started using it again, that means finding some of its older Twink videos requires some digging. However, if you're someone who lives for tags, there are 365 tagged Twink videos waiting just for you. Still half of the fun of Men.com is discovery, searching through its vast archives of new and old content for the perfect fella. We think you'll have a ton of fun here.
---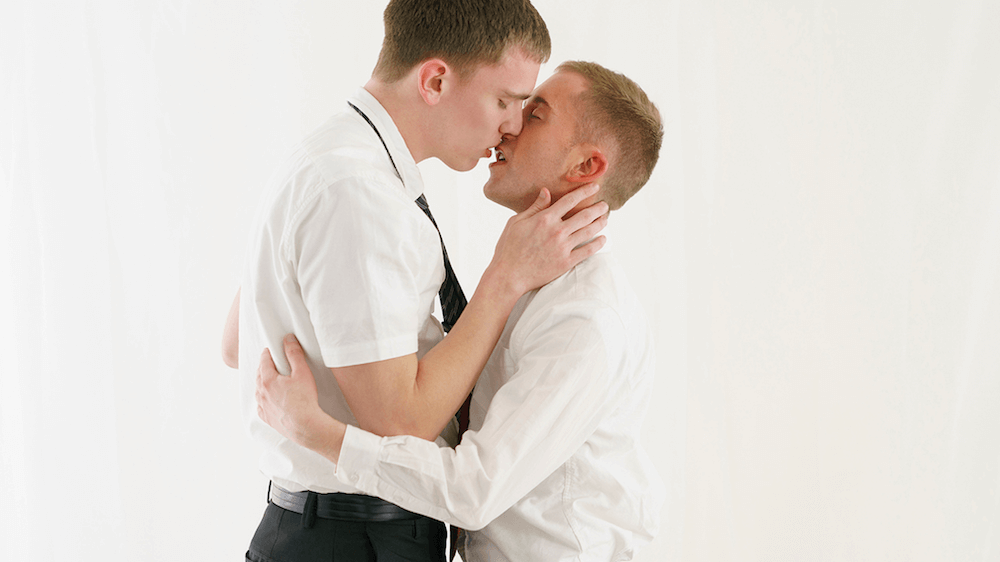 When it comes to boundary-pushing gay porn, no site will make your morals sweet like Say Uncle. From step-family sex on Family Dick, to the Mormon themed Missionary Boys, the jail themed Young Perps, and the stocking clade fun of Gentlemen's Closet, Say Uncle's never met a gay kink it shamed. While there are certainly some ethical questions around things like prison porn, Say Uncle for the most part avoids going dark with its stories. The point here is hot sex first, taboo second.
For fans of Twinks, Say Uncle is a wonderful playground. Seven of its 16 original subsites heavily focus on Twink porn, with licensed content from BoyFun and NastyDaddy adding even more. Yes, Say Uncle can be a little more expensive than other sites. However, the sheer variety offered, along with its taboo creativity, makes this site a must-visit for kinky Twink fans.
---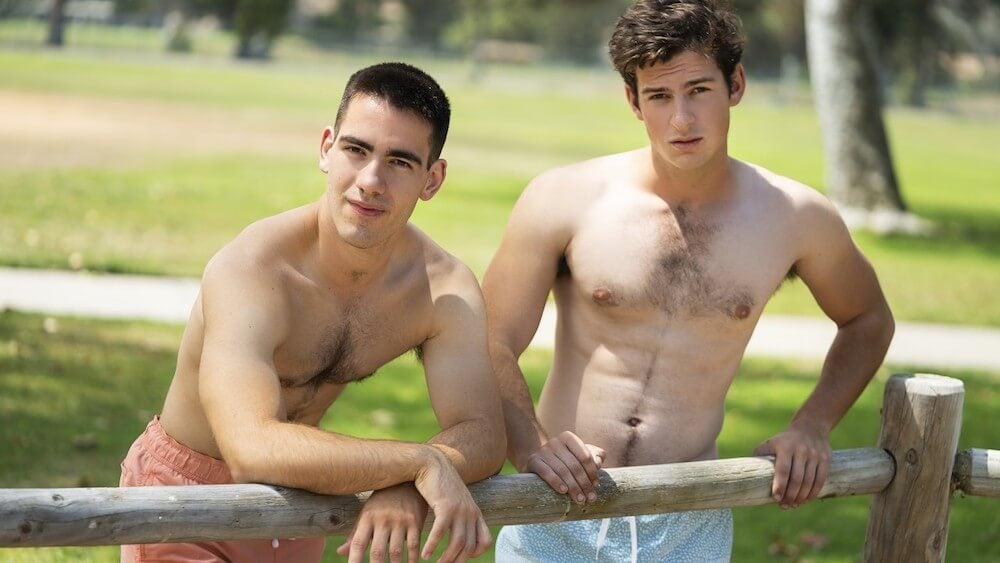 Male Access is another gay porn supersite that offers access to multiple sites worth of content for one monthly cost. With prices starting at just $14.99 per month you get access to content from major sites like Men.com, Sean Cody, Bromo, Czech Hunter, and Reality Dudes. New content is uploaded nearly every day, so you'll never run out of content to watch.
From gonzo sex to full story scenes, Male Access's biggest selling point is the sheer variety. There's tons of content for Twink fans, but if you like to mix things up Male Access lets you do just that without joining a second site. With over 7,000 scenes spread across its different sites, Male Access offers an astounding amount of value. The only catch is it's streaming only, so if you're a downloader you'll be out of luck. Still, that's a small
---
This site won us over immediately with the boast of "Exclusive 4K Twink Videos" displayed among thrilling hardcore footage. Most of the videos are from a back catalog and don't quite reach that level of resolution, but the production quality more than makes up for it. From casting to lighting to camera work, BoyFun makes it easy to get lost in the pleasure of the performers.
There are thousands of videos to browse on the site, so you'll never find yourself bored or watching the same scene more than once—unless you want to, and you probably will since they're so well-made. Everyone looks like they're having a legitimately great time on BoyFun, and it's impossible not to be swept up in their delight.
---
There's no arguing that Bel Ami is the king of the twink genre. Since the '90s, the company has defined the genre of young, slender, hairless, and usually quite pale men. Bel Ami's rates are comparable to most other porn sites: Monthly membership will run you about $30, with discounts if you get three-month and six-month memberships. But beware of automatic renewals that eliminate those discounts.
For your membership, you'll gain access to a massive catalog of porn, organized neatly into categories like "Condom" and "Night Scenes." But do you actually need so many different titles when they're all so indistinguishable? The hairstyles may vary somewhat by decade, but beyond that, it's hard to tell one from another.
Unfortunately, the site practices such blatant racial segregation that it's impossible to ignore that certain groups unwelcome on the basis of their skin color. It's hard to feel erotic about that. Read our full review of Bel Ami here.
---
You can expect a certain level of quality with any "Next Door" spinoff, and the twink gay porn site does not disappoint. It's easy to join, easy to browse, and easy to forget just how much time is passing as you click through one delicious video after another.
If anything, you may experience a sort of decision-paralysis since the site can attract so much top-tier talent. You'll also get access to the other sites on the Next Door network, so you can branch out and explore other interests if the twinks get too monotonous. That network deal alone makes this a real steal.
---
This site is sort of a proving-ground for Bel Ami, and as such, it's plagued by the same diversity problems. If you can overlook that, you'll find dozens of hot young men getting wet and wild with each other, all having what looks like an amazing time. One of the best things about the site is the giant beaming smiles on the lucky models, and the joy they seem to take in their work. Good job, lads.
The guys tend to have surprisingly large junk, which may be a bit of a turnoff if you're into the small-dick aspect of twink porn. On the other hand, you might appreciate the contrast of slender bodies with massive dicks between their legs.
Video quality and site technology are top-notch, making this one a real pleasure.
---
It's seldom that a porn viewer might stop to appreciate the behind-the-scenes work of the director, but College Dudes is produced with a keen eye for what makes a college scenario hot. The guys are presented as being uncontrollably horny and ready for action, and the close camera work suggests a cozy intimacy that borders on—dare we say it—wholesome.
The site's well organized, with fun background info on performers, and the production quality is wonderful. That, plus the collegiate setting, is a true fantasy come to life.
---
Daily Dot Gay Porn Guides
Best of Gay Porn Guides
Popular Gay Porn Categories
---
---
---
---
---