Darling readers, while we're talking about the best squirt porn and what is often known as "female ejaculation," it's important to acknowledge that a lot of people of different gender identities and biological makeup have the required equipment to squirt. To make sure that everyone feels like they belong on this slip n' slide, I'm going to use gender-neutral terms such as they/them pronouns, folx who squirt, people who have vulvas, or "The Squirtinator, Destroyer of all things Dry." Thanks for your consideration.
What is squirting?
Squirting is a turn-on for a lot of people, many of which, if asked what it was would probably say, "I don't know, pee, maybe?" Moreover, many people who can do it don't even really understand it, and for some, it comes involuntarily and can be a source of embarrassment and shame during sex. This is a stark contrast to mainstream porn representations of squirting, which is almost consistently represented like a sprinkler system and is very often faked using douches and overhydration.
With more knowledge about squirting—what it is, how it happens, and the sensations and physical expectations that one can have about it—a person can learn to use it to compliment an orgasm, creating a new and exciting sensation. Bottom line: it's normal to do, normal to love, and, for some, can even be trained.
Okay, but is squirting just pee?
No…and yes. Researchers are making a distinction between squirt and ejaculate; it's believed that the clear fluid, what commonly looks and feels like diluted pee, originates from the Skene gland, which shares in-utero ancestry with the prostate gland. Squirting is often confused for urine by folx who can do it because it creates a similar sensation: the fluid is formed in the bladder and travels through the urethra, and while it will have trace amounts of urine in it (like seminal fluid, containing a little urine by way of sharing a pathway) it's by far a larger percentage of prostatic acid phosphatase (PSP), an enzyme that motivates sperm to propel itself around. Ejaculate is a white, milky substance that looks similar to semen and in addition to PSP, it has high levels of fructose, which serve as an energy source for sperm.
We spend so much time talking about what it is, but if it's something a person enjoys without hurting themselves or anyone else, does it really matter how much pee is in it?
Ejaculating and orgasm: What's the difference?
The G-spot is a soft, spongy gathering of tissue on the innermost roof of the vaginal canal. It's associated with squirting because it backs its little thang up right onto the Skene's gland, and when it's stimulated during arousal, it swells, pushing up against the gland that researchers believe triggers the gland to produce the juice.
Most often, all the credit for squirting is given to vaginal orgasms, but it's very common for squirting to happen before orgasm, after, or without climax. In fact, for some squirters, the conditions that produce both the little shower and the big O don't go together at all: orgasm is about certain muscles contracting, while squirting is about relaxing and letting it flow. That having been said, with practice and education, the sensation felt when a person squirts, similar to the relief of having a pee after a long car trip, can be an excellent complement to sexual pleasure, orgasm or not.
Can I train myself or my partner to squirt?
If you or your partner are curious about trying squirting, you should know that it looks different for everybody. Some people experience a dribble, some a gush, and some don't squirt at all but are familiar with the sensation that squirting can incite. Still, others aren't able to experience that feeling at all, and that's perfectly okay! The important thing is that you are having safe, healthy fun while exploring your or your partner's body. Just like an orgasm, trying to squirt for the first time is next to impossible under pressure.
If you're curious about trying squirting or just very turned on by watching it happen, there's an ocean of resources available to teach or tease to your liking.
Best squirting porn sites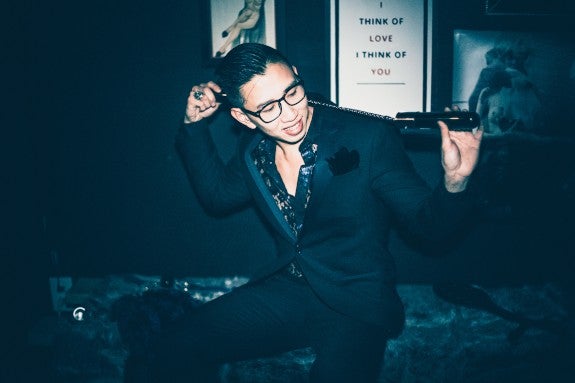 Look, I really hate recommending free porn tube sites. The content is usually free because it's pirated, meaning that the stars and production crew don't get paid for their work. This MindGeek tube site has a very un-sexy reputation for shifting the responsibility of regulating stolen or problematic content onto creators and a convoluted system for ensuring the removal of any copyrighted content. Despite these practices, being owned by the largest adult entertainment conglomerate means that many performers find it more beneficial to work directly with PornHub as verified users.
Pornhub's squirt porn selection is, not shockingly, over-saturated and varied in quality. For educational purposes, I was grateful to find verified user Kenneth Play's lessons aimed toward making a partner squirt. Pornhub is offers users free 7-day access to its premium subscription, giving you access to exclusive videos with much higher model payout– an average of $45 for every 1,000 views. The site itself is easy enough to navigate, but be prepared: premium or not, finding something you enjoy may take some time, and I recommend trying variations in your search. PornHub is like a thrift store for smut films: you're gonna have to sift through a lot of junk if you want to find a gem.
---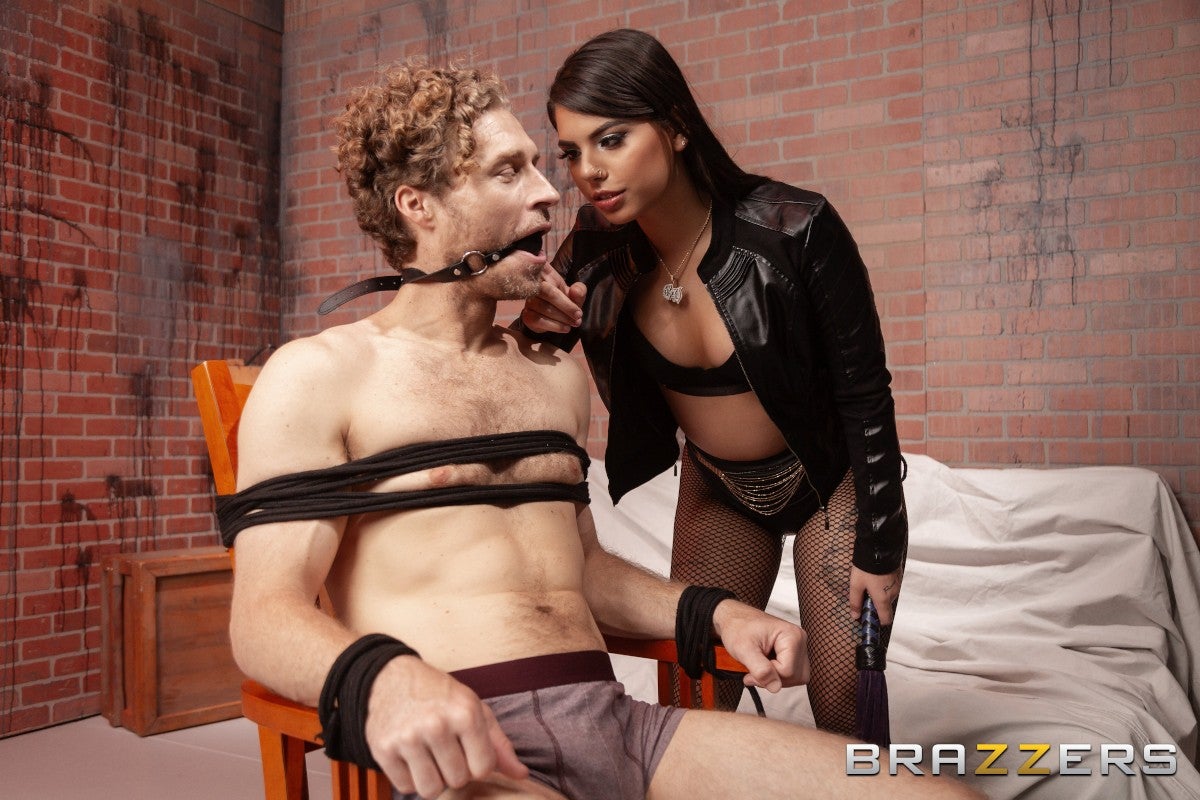 Brazzers is a typical snapshot of our social idea of porn, mostly in reference to its far removal from what squirting and sex look like in the real world. The MindGeek-owned peddler of gonzo-style porn is well aware of its own cliches, and includes plenty of meta jokes about flimsy plotlines and classic tropes. The HD-quality production value is really clean and polished, much like the site's interface, making it easy to navigate and access its free downloads.
It's worth mentioning that while Brazzers is a classic staple in the porn world, its attitudes toward bodies needs a serious fast forward into the present day. Shaved and bleached and slimly-shaped is the name of the game here, because there's very little body or gender diversity to be seen throughout. As performers, advocates, and major porn news sites like AVN begin to shift their interaction with racial stereotypes and fetishizations, so too could Brazzers make a modern shift in its categorical handling of racial representation.
If you like heavily produced porn with some suspension of disbelief sprinkled on top, Brazzers may be your destination for squirting porn. If you do decide to give Brazzers your dollar, consider steering away from categories that turn identities into a fetish, or take a moment to shoot a tweet out encouraging the company to reassess how they handle some of the more problematic corners of the site.
---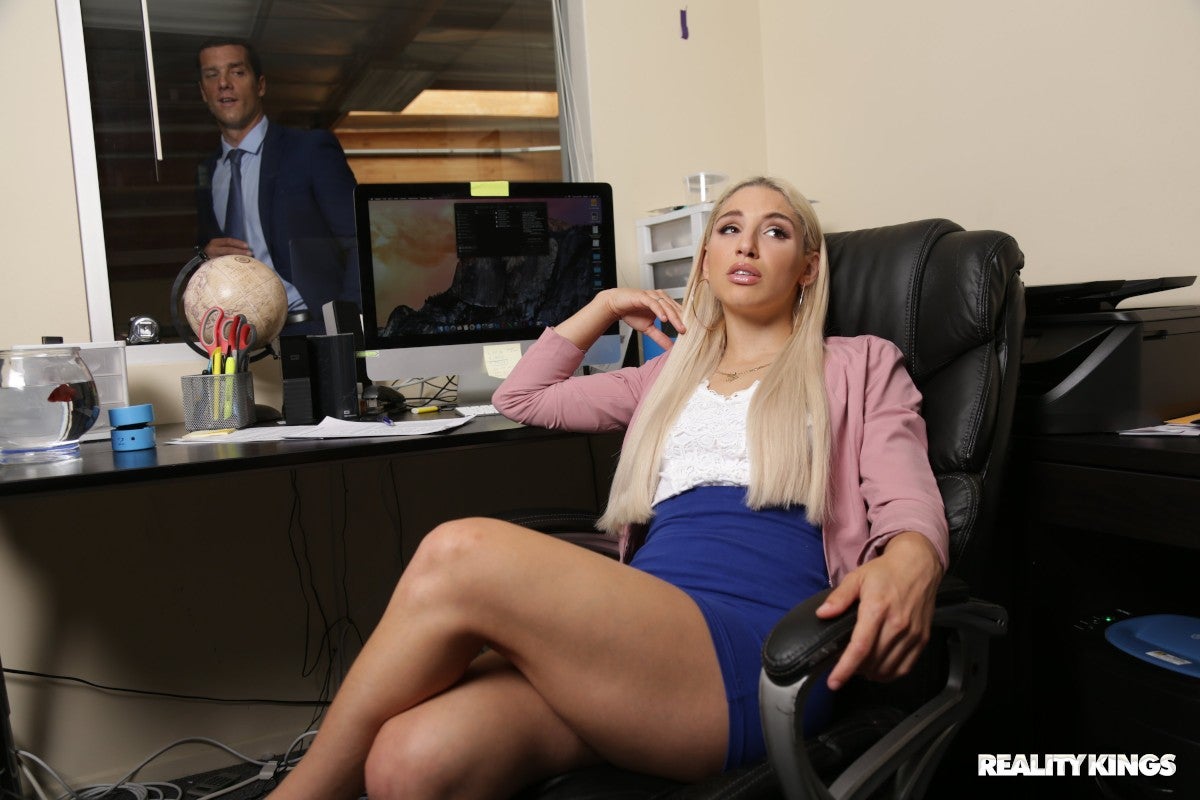 As one of the longest-standing names in the porn business, Reality Kings made a name for itself in curating MILF content. Since its founding in 2000, the site has collected a massive library with some pretty randomly-themed categories, including everything from boats to performers in uniform. The site is almost a twin-sister site to Brazzers, with a very similar build and search system, and likewise has a pretty intuitive navigation system, although Reality Kings charges extra for downloads.
For a site called claiming to be head-of-state in reality, 'real' isn't a word I'd use to describe the content offered. The site's film offerings are overly produced, and, like its sister site, leans on the gonzo-styled stereotypically silly plot lines. The site's videos reinforce the social idea that only conventionally attractive, fit, cleanly shaved people experience pleasure, and once again, its handling of racial and trans categories is a problematic faux-pas at best. If Reality Kings is your chosen squirt porn destination, bear in mind that "reality" here is highly subjective.
---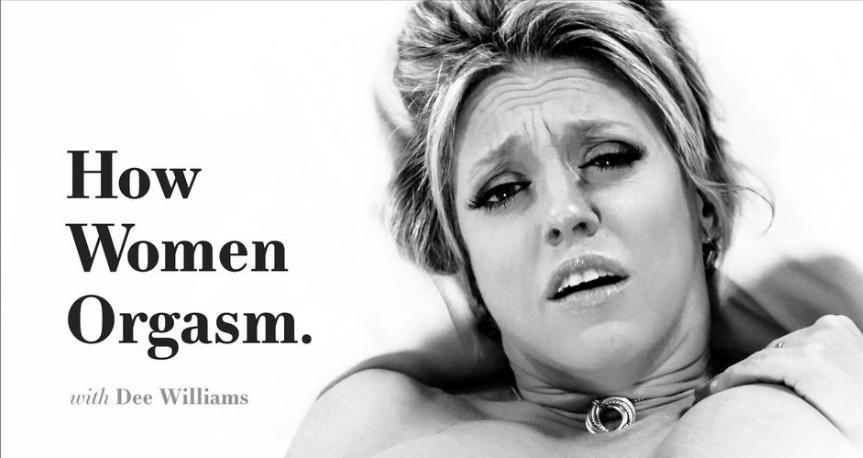 AdultTime is on its way to becoming a household name in porn. The site collects high-quality films from major studios all over the internet and puts them into an easy-to-navigate interface, earning it the clever comparative nickname "the Netflix of porn". Many of the sites featured studios are owned by trailblazers in the industry, so whether you're looking for the tattooed alt-babes from Burning Angel, kink-lite from Deeper, or cinema-quality sex positivity from Joybear, AdultTime is a perfect one-stop-shop and a friendly addition to your monthly streaming budget. The site also features original binge-worthy content, like the docu-series How Women Orgasm, an intimate portrayal of popular stars illustrating how they pleasure themselves.
While the site includes original content that is body inclusive, like Shape of Beauty, and gender inclusive, like Transfixed, these series are separate from the sites specifically girl-centric content, which sometimes has the effect of othering the gender and body-diverse experience. The site offers a lot in the field of representation, but could move forward into the future with more inclusion (much like the porn industry as a whole.)
---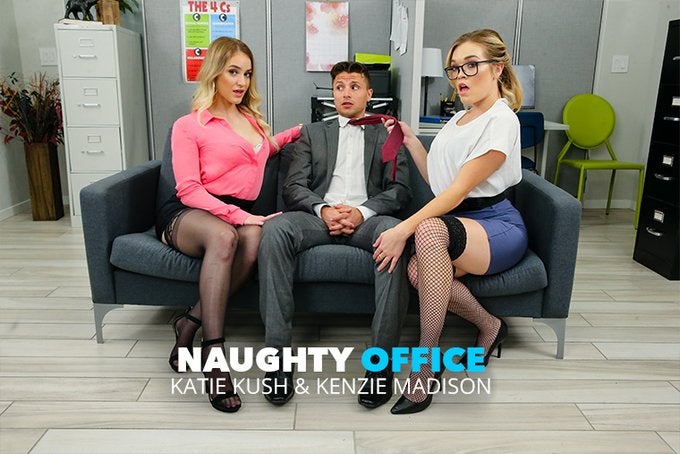 Regardless of what new technology the online porn scene is buzzing about today, chances are Naughty America has a finger in it. Starting with a 4K standard for all productions, the team behind this porn site wants you to get the up-close and personal experience with it's big-name star performers. Membership to the site includes both standard and VR scenes, and premium users can download scenes as well. The site is uploading new content daily, giving users thousands of scenes to choose from.
The site falls in line with so much mainstream porn in the exclusion of body diversity and problematic category topics, but generally Naughty America favors its own series: original genre productions like Mrs. Creampie or 2 Chicks Same Time. In the vein of highly-staged sex on camera, this might be the choice for the technophiles out there.
---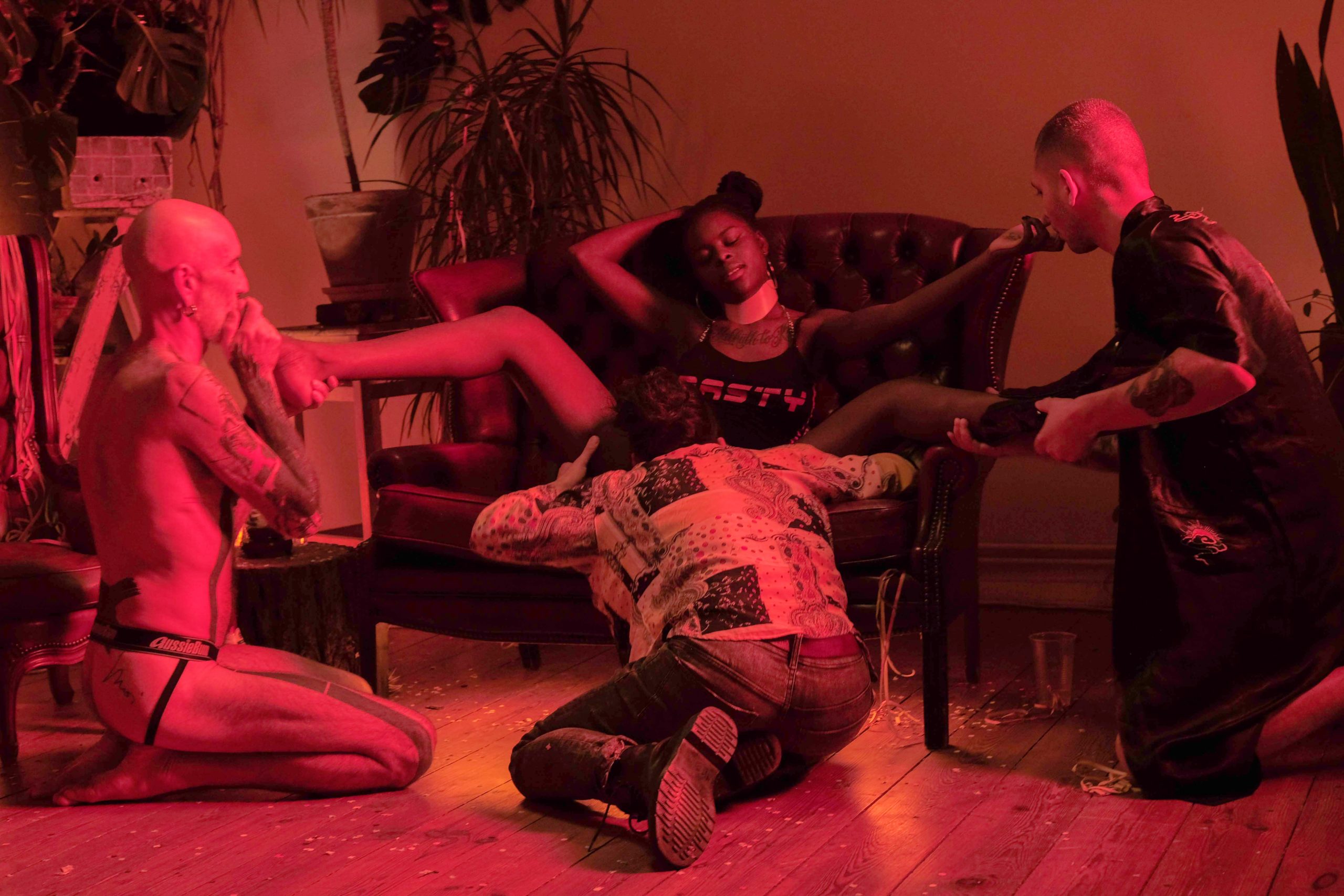 Director and curator Erika Lust's stunning selection of films features a tantalizing array of high-quality sex flicks for the viewer who savors good production quality. Her series XConfessions collects short films that are chosen from anonymous submissions of sexual confessions. The series is worthy of being watched in a theater setting; the chemistry radiating from the actors combines with detailed shots and actual confessions are better with surround sound and your favorite theater snacks.
Other directors whose works are also featured on the site make films that are just as skillfully shot and performed. The site offers some elevated interpretations of traditional genre selections like squirting, like the newly-released film 'Domestic Servitude' directed by Poppy Sanchez, available in the Vol. 23 collection. The films often including actors of different age-ranges, trans and nonbinary pleasure, and content made by and for the empowerment of people of color. Other Lust films like 'Love Your Cunt' and 'Guided Masturbation' cultivate a sex-and-body positive vibe regardless of your physiology, and even includes plenty of steamy, helpful educational content.
Membership gets you access to individual short films, but purchasing the full volume collections allows you access to some films whose releases are otherwise staggered. The content frequently goes on sale, sometimes offering up to 50% off (so signing up for the newsletter is a good call.) If you're making a first-time purchase and you're not sure what you're into, XConfessions is a great way to cast a wider fishnet-stocking.
---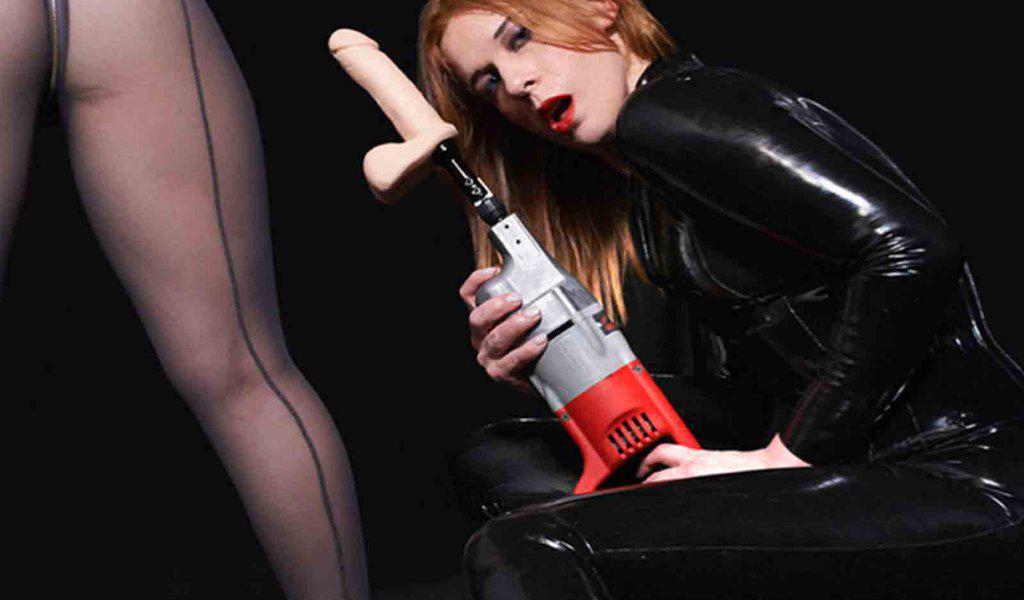 If you and a partner are looking for a more sensual watch in the spirit of togetherness, look no further than Couples Cinema. This beautifully curated collection of films from some of the most visually-engaging film makers is specifically made for bringing you and yours oh-so-much-closer. The site is simple enough to navigate and starts off at a very reasonably-priced monthly subscription, you can choose from the sites given content or you can unlock more films from quality purveyors of well-intentioned, body and gender inclusive smut like JoyBear, Foxhouse Films, Verso Cinema, and more. Once you unlock a premium film, it's yours for the duration of your subscription. Couples Cinema is a perfect option if you want a variety of content without the trouble of sifting through for quality.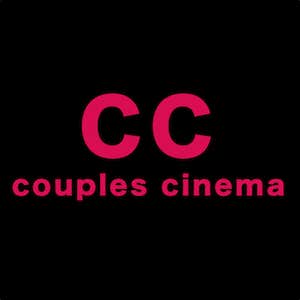 | | |
| --- | --- |
| 1 month | $9.99 |
| 3 months | $24.99 |
| 12 months | $99.99 |
---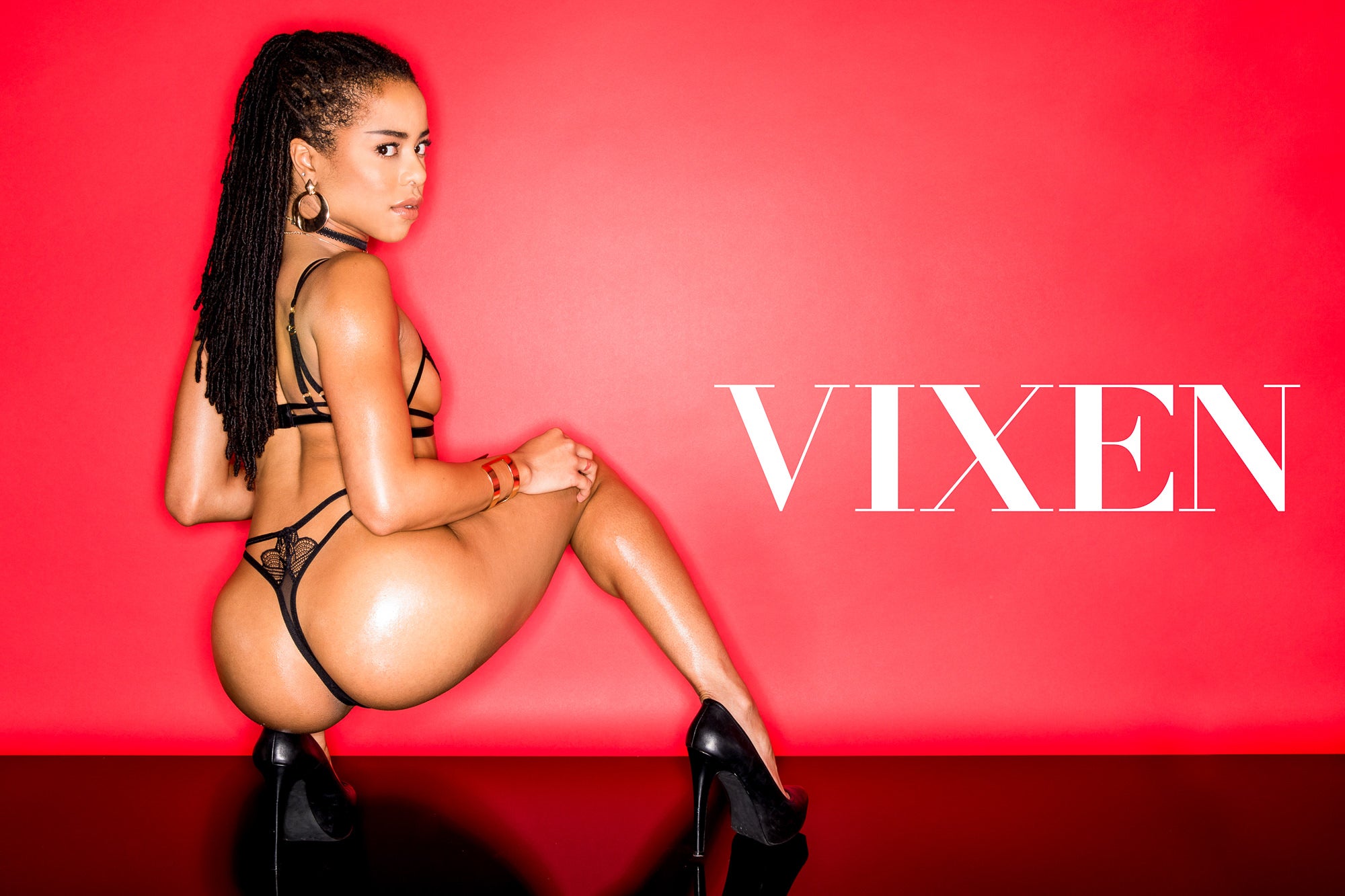 Vixen films are all about folding you into the fantasy. Featuring the most exotic locations and dreamy escapist narratives in 4K, the site caters to those who want to get away AND get off. The site updates every 5 days, with its sleek build and intuitive navigation, you won't have to click in circles to find something steamy if you're looking for soaking-wet squirt porn.
It's not all palm trees and mai-tais for everyone, though. This nude-beach vacation house of porn only seems to feature, you guessed it, thin and conventionally-attractive cis-gendered performers, limiting the reality of the squirt-experience for viewers.
---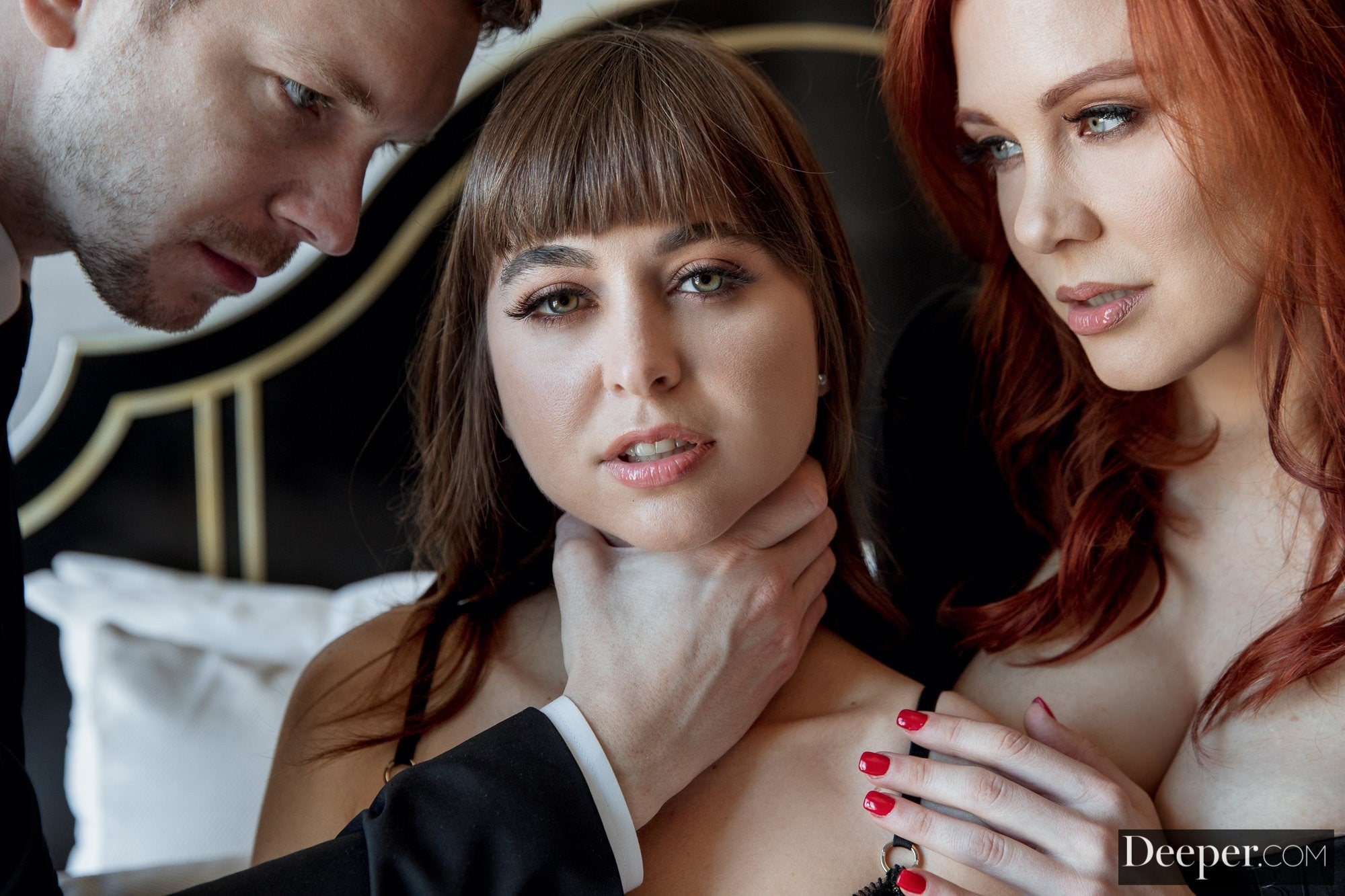 Deeper is Vixen's kink-lite sister studio, and builds a visceral scene with the same attention to detail and fantasy as its flagship site. Squirting has a powerful role in the BDSM scene; often associated with both orgasm denial and consensually-forced overstimulation, two practices that can be utilized in training yourself or a partner to get flowing. If your desire to be drenched has a darker, kinkier undertone, Deeper might be the choice for you.
| | |
| --- | --- |
| 2-day trial | $1 |
| 1 month | $29.95 |
| 3 months | $59.95 |
| 12 months | $99.95 |
---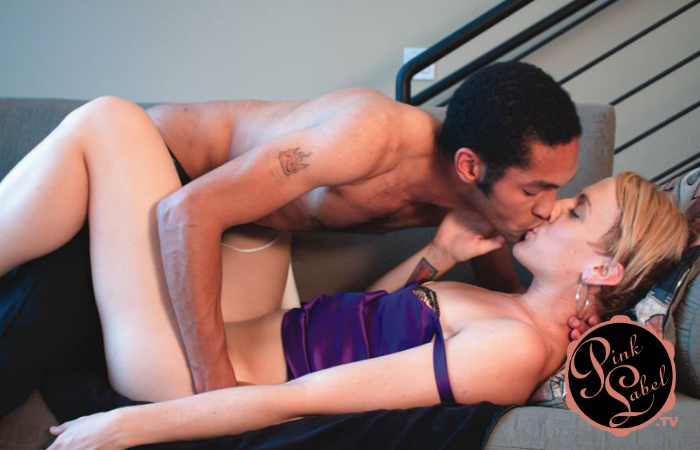 PinkLabel.tv is an abundant medley of pornographic content that is also organized similarly to Netflix. Films are categorized by genre, but specific searches are available,too. The variation in content, genders, and bodies shown on PinkLabelTV is virtually endless: these are real-ass people having real-ass sex, and that sex includes real representations of ejaculation. Each video's description includes a curator's note at the bottom that informs viewers that all selections are specifically chosen with the intent to "expand our notions of adult film." Every film on the site has an idiosyncratic charm, as if you were watching your porn in an art garage.
In terms of educational material about squirting, this site has the most impressive range of options. I'm partial to Gush: the Official Guide to the G-Spot and Female Ejaculation, an ask-an-expert style question and answer segment with steamy scenes of squirting couples spliced in. I also loved Debroah Sundahl's "How to Female Ejaculate," which has all the pervy-PBS vibes an educational-programming fanchild who grew up in the early 90s could dream of.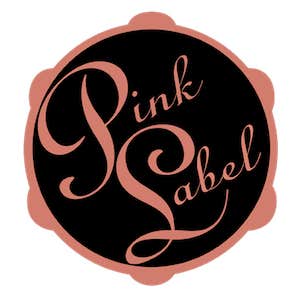 | | |
| --- | --- |
| 1 Month | $25 |
| 3 Months | $69.99 |
| 12 Months | $119.98 |
---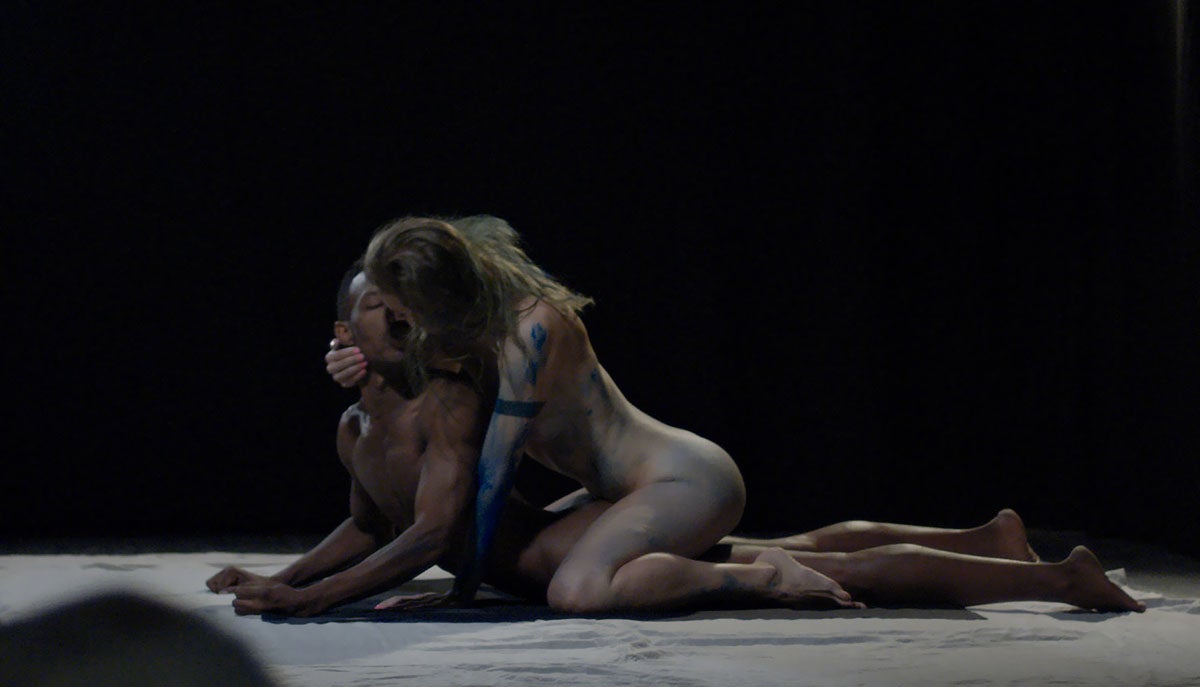 Okay, grrrl, do you have a small fan nearby? Great. Put on something gauzy, flip that switch on high, and point that fan directly at your face, because it's time to dive click-first into digital romance-novel vibes courtesy of the creators at Sssh.com. The site features a diverse display of subject matter focused around vulva pleasure and intimacy. Sssh also offers educational series including multi-episodes on the G-spot taught by Dr. Michael Perry, one of the doctors who helped bring G-spot research to the public eye in the early 80s. The film series is a late-80s vintage and provides a comprehensive understanding of human anatomy combined with steamy scenes illustrating the principles of the lesson.
Other notable Sssh features include Gush: The Official Guide to the G-Spot and Female Ejaculation. In addition to beautiful and original video content, you can find written content discussing the topic of squirting which has been contributed by both experts and readers. With the wealth of content available, viewers will definitely get their money's worth. The offerings at Sssh are fanciful, a little cis-normative, and could stand for more body diversity, but still highly imaginative and enjoyable.
---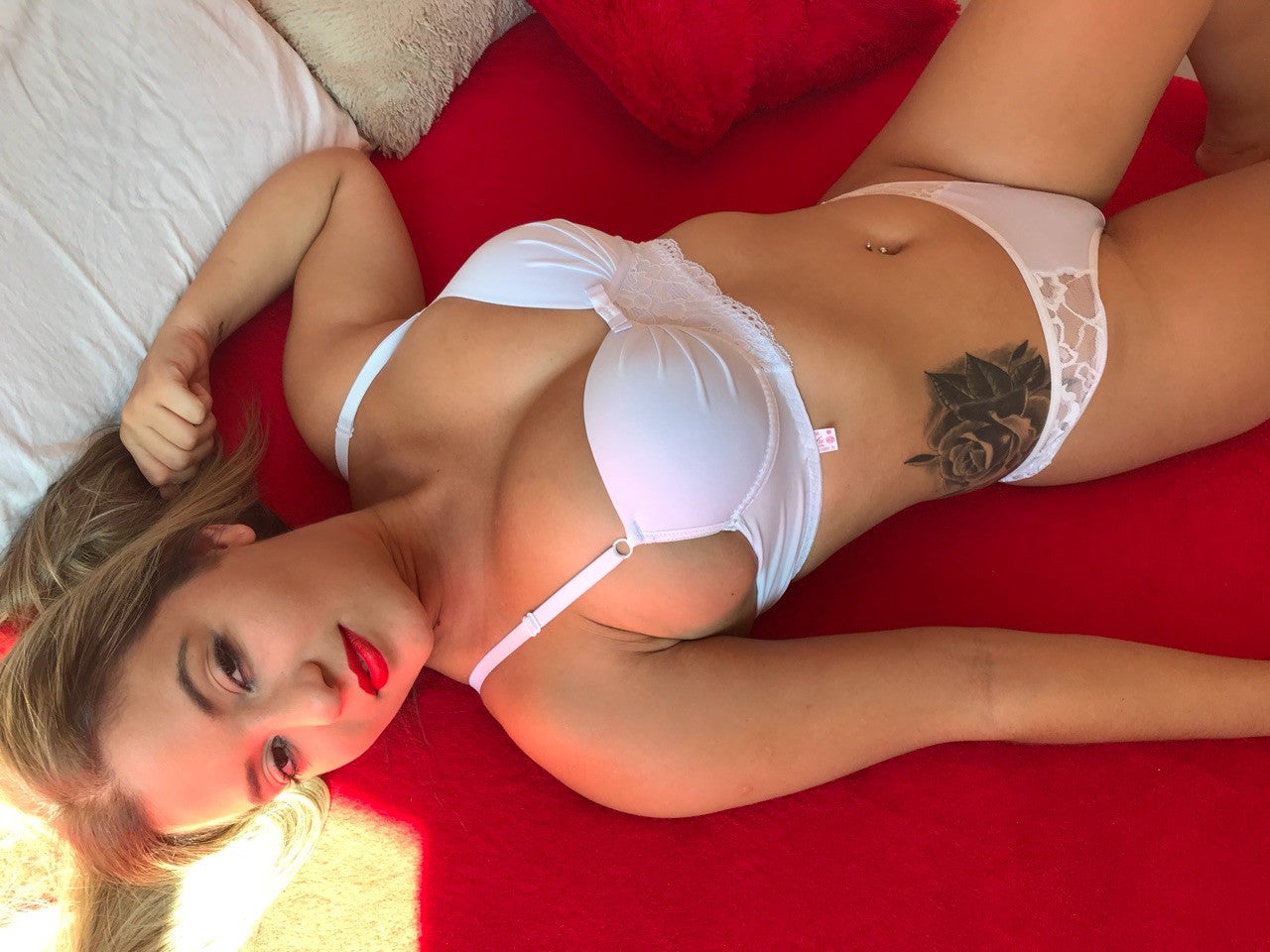 ManyVids hosts videos and content made by the performers themselves. This website does it all: videos, photosets, live cams, panties, and options to directly support performers' personally through gift or tip. Since the site was founded by a sex worker, it holds itself to a higher standard than most mainstream tube sites, actually screening for pirated content. This leaves you free to browse its breadth of group sex videos with a light conscience.
ManyVids performers range in diversity due to its user-submitted content, and the videos often strike a beautiful balance between professional skill by performers and amateur reality vibes. Most of the videos are clearly made in users' homes rather than in a studio, so there's authenticity present throughout the site. ManyVids is also much tidier and easier to navigate than, say, PornHub or other porn sites hosting user-submitted videos.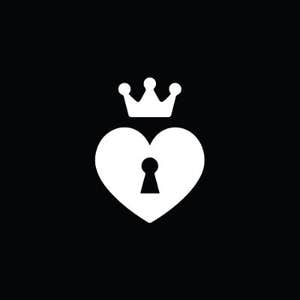 | | |
| --- | --- |
| Single video | Varies |
| 1 month | $29.99 |
| 3 months | $44.97 |
| 12 months | $119.88 |
---
Maybe you're looking to up your squirt game or maybe you're just a fan of the fountain, but no matter what, I'm here for your hose-down. It's always important to flex (or in this case relax) a new pleasure muscle, and these porn sites and their educational materials should help you soak your sheets. Most importantly, sex training of any kind should be fun whether you're looking to get soaked IRL or just in your imagination. Remember to relax and ride the wave with love for yourself and love for the human body.