---
There are many web rabbit holes and free gay porn sites to tumble down when looking for free gay movies with some guy-on-guy porn. Sure, Pornhub, RedTube, and even Tumblr aggregate some of the greatest hits (and biggest misses) when it comes to pleasurable viewing. But scrolling through dingy, homemade tapes may not be a road you want to stay on to get off.
There are many tasteful studios creating original work with plenty of sheen and shine, as well as sites that specialize in compiling gay porn exclusively, leaving whole databases dedicated to the subgenre as opposed to tags. And when it comes to these kinds of sites, there is something for everybody— from the curious guy looking to experiment to couples searching for a little more passion in their porn. Here's some of the best gay porn sites on. the internet if you're tired of flipping though free gay porn sites for free gay movies.
---
The best gay porn sites on the internet
Ditch free gay porn sites with these paid, curated services
When you're looking for a sampler of a bunch of top tier porn sites, Male Access is there. For one low low price each month subscribers get access to Men.com, SeanCody.com, Bromo.com, Czech Hunter, and Reality Dudes; five of the leading sites in hardcore gay porn. Male Access is a delight, offering scenes that are every bit as playful as they are sensual across a variety of genres. It could use work in regards to diversity among its performers, particularly if you aren't just into ripped skinny dudes, but thanks to its large reserves of content there's always something new to watch. If it's free gay porn sites and free gay movies you're looking for, Male Access comes with a free week.
---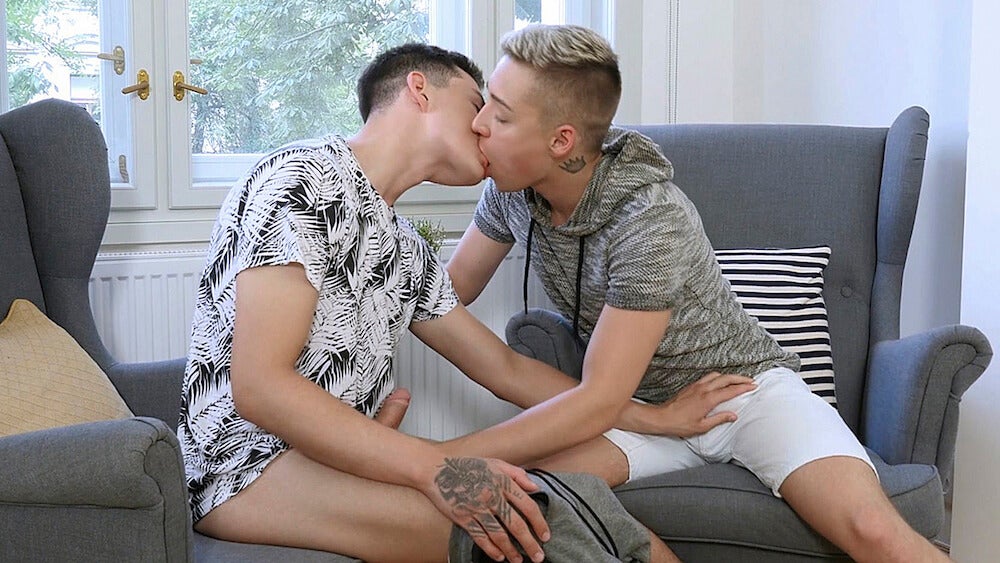 Looking for the perfect combination of hardcore gay sex and kink? Say Uncle is here to push your boundaries and tighten your jeans. This hardcore supersite offers 16 separate sites worth of hardcore porn, each with its own theme and dozens of videos. From kinks ranging from stepfamily members to Mormon missionaries in missionary, Say Uncle never stops offering genre-bending twists on familiar porn tropes. While we'd be lying if we said we approved of subsites like Dad Creep, the vast majority of Say Uncle's content high quality and hot. Hopefully, they'll move away from Creep sites and offer more content like the stocking filled Gentlemen's Closet.
---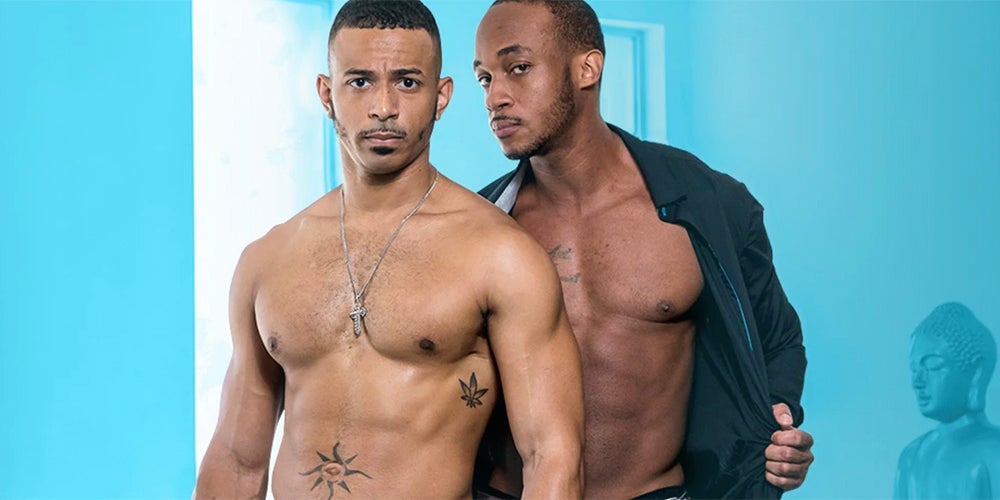 Specializing in interracial couples and Black pairings, Noir Male is a relative newcomer at only about two years old. But in that time, the site has managed to produce some high-quality content with unforgettably handsome models. The talent ranges from plucky newcomers to established pros, so you'll be catching a glimpse of your favorite guys as you discover new names to follow.
The name of the site is a bit of a misnomer since there are performers of all different ethnicities—not just men of color. This is what all porn sites should be!
With your membership, you'll also get access to the high-quality videos of Icon Male, which is a great deal. It's a real pleasure to scroll through this site, particularly with the frequent updates. Just watch out for scammy ads that will try to sell you expensive add-ons. If you're looking for free gay porn sites or free gay movies, Noir Male's 2-day-trial is the next best thing, for $2.
---
For 45 years Falcon Studios has produced gay porn, a historical fact worth celebrating even if their content was boring. Thankfully Falcon Studios is a packed gay porn wonderland, with diverse performers and new content every three days. Drawing content from across all of Falcon's brands the site comes with over 3800 scenes and counting. They even take pains to mark which scenes are bareback and which use protection. There's an overall air about Falcon that is missing from other sites and we celebrate it.
---
Next Door Studios is a gay porn supersite in the spirit of straight porn pioneers Brazzers. Updating with new scenes multiple times a week, each featuring a slightly different theme, Next Door Studios offers a steady stream of hardcore content. Your membership includes 4,000+ scenes, thousands of 4K scenes, a diverse range of performers, and 17 included subsites. While a few subsites aren't updating anymore, Next Door Studios delivers an incredible value for its cost. High recommended.
---
Cockyboys is a clever change of pace in the world of porn, straight or gay. This hardcore gay porn site takes the old school idea of narrative movies and moves them into the world of web series. Stories span the globe, allowing for diverse performers, and there are a surprising number of indie film jokes for movie nerds. Should you ever get sick of their prerecorded content Cockyboys has a cam site on hand. With multiple uploads a week, amazing content, and a creative spark not seen on other sites Cockyboys is a clear winner.
---
Here's another studio that loves its role play fantasies. Icon Male entertains taboo and temptations. So, of course, you will be getting stories about workplace supervisors, priests, masseurs, and military men. These are all available through feature-length films and quicker scenes.
What makes Icon Male is its emphasis on narratives. It creates porn that you really can watch for the plot, but we'll forgive you for fast-forwarding to the good stuff.
For its focus on emotional connection and storytelling, Icon Male's style has been described as "porn for women," but that's too reductive. People of all genders can appreciate the more sensual approach that the scenes take.
---
The name sounds pretty domestic and suburban, but Hot House is anything but clean cut. Along with porn, the site offers plenty of kinky stuff in its products. Get ready to be slung with lots of leather and bondage.
Hot House has a very specific tone, what its website banner labels "gay muscle porn." The studio lights are bright, the models are mostly white, lean, and have just a little body hair. They take sex very seriously and seldom smile or laugh. Every scene spurts with masc swagger.
---
Bel Ami is something of a modern pioneer in the genre of Twink porn. Since in the early 90s, Bel Ami has been creating and curating sizzling scenes of young, slender, often hairless men for the sexual gratification of millions. New scenes appear almost every day, there are live cam sites if you want something more personal, and there's a massive backlog of videos dating back to the 90s. With so much content, it's hard to nitpick, but Bel Ami's overwhelmingly white performers stand out. Diversity is important beyond representation, if only for the sake of variety. Bel Ami is a great site, it just could be so much more.
---
Bear Films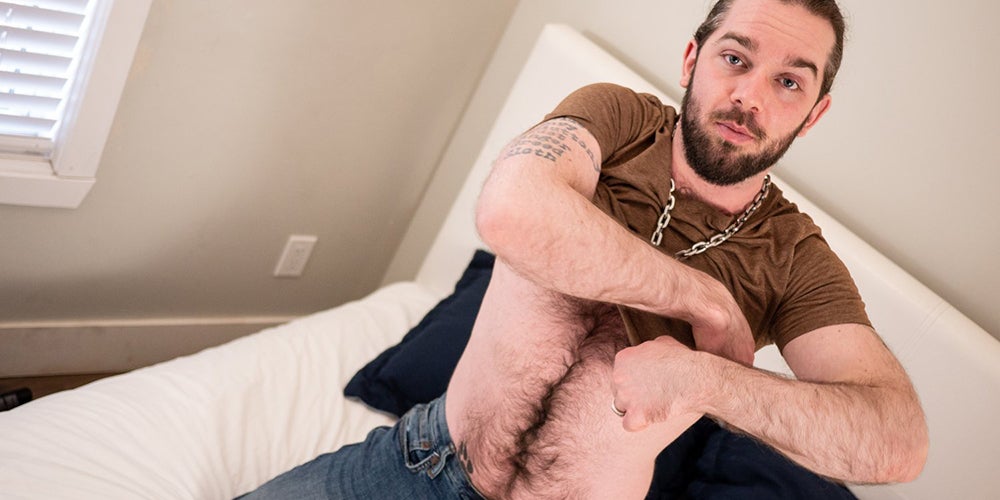 Ah, so you're a nature lover? Fortunately, someone's brought a camera to a bear habitat. Sit back and enjoy the view as hunks get mauled by big strong hairy men. You're virtually guaranteed to find performers you can't take your eyes off of. Their fur, muscle, and fat are mesmerizing, as is the playful can-do attitude of these horny hunks. Everyone's having a great time in these videos, and why wouldn't they? They get to play with the hottest men on Earth.
Adding to the delights are the genuinely beautiful locations in some of the scenes. The studio really knows how to find some attractive outdoor locations, and the directors have an amazing knack for directing their guys into every sex act imaginable. Kudos to these big, beautiful men.
---
Helix Studios is the go-to destination for twink porn online thanks to its high-quality video, multiple weekly updates, and a massive backlog of content. With over 3700 scenes already on the site, you could lose years looking at what's already there, even without all the new content. Helix's only problem is a sense of sameness, from its incredible lack of diversity among performers to how many scenes immediately end up in a bedroom. Variety is the spice of life fellas, try the living room. While Helix has room to grow, it's library release schedule will make it hard for twink fans to deny. We just hope they try harder in the future.
---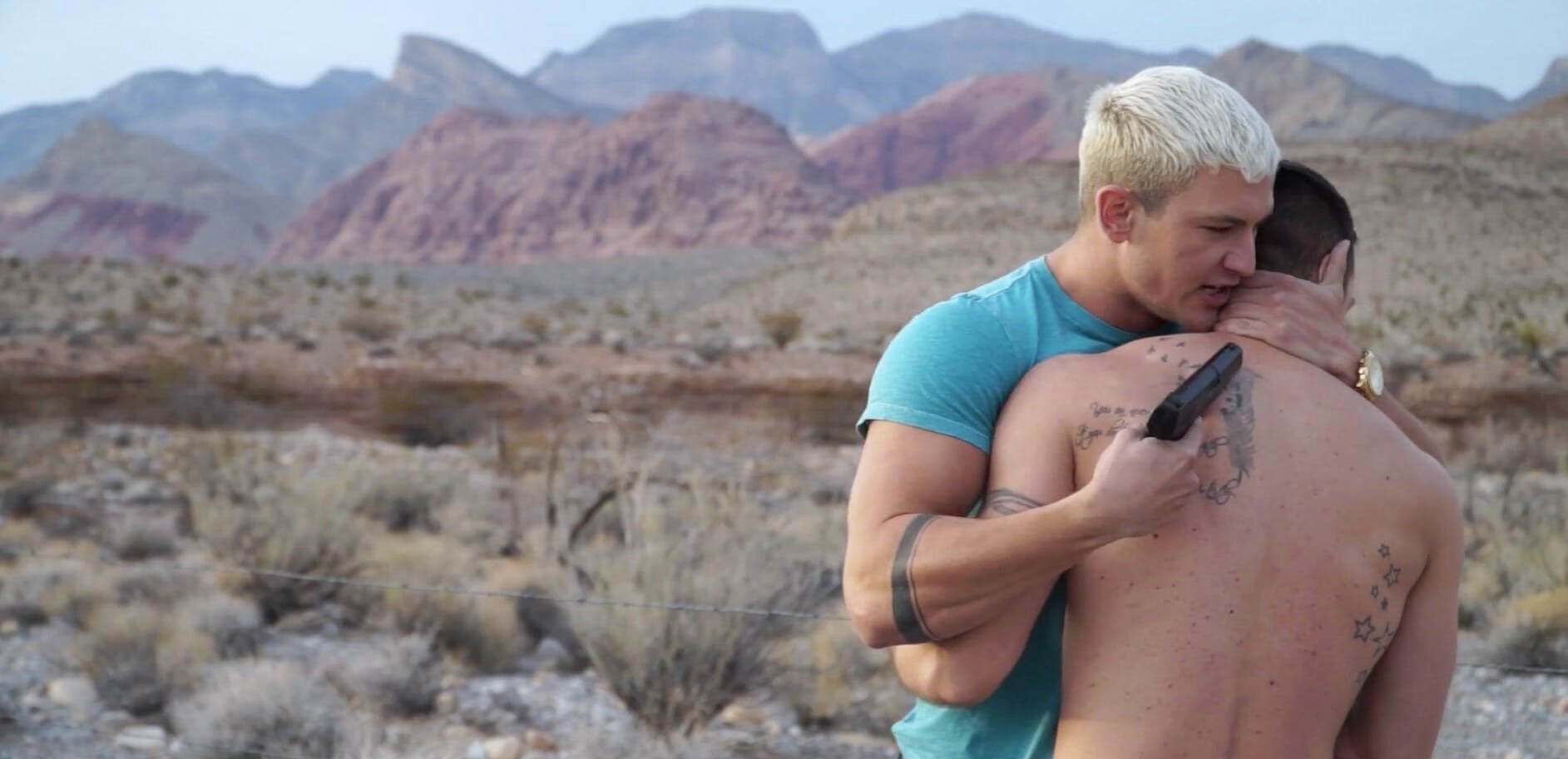 Naked Sword calls itself the Netflix of gay porn, which is a lofty promise. Thankfully it's one that they live up to. With thousands of scenes from over 200 studios, Naked Sword is a great example of a site that offers a little something for everyone. You'll find diverse performers, different body types, and even sex act tags, Naked Sword is both packed with options as well as fun to explore. If the site has any downsides it's that content shot by different studios sometimes lacks a cohesive look. But we're not in film school, we're watching porn, so only a specific kind of nerd will notice. Naked Sword is great if you're into a wide range of kinks and want more variety in your porn.
---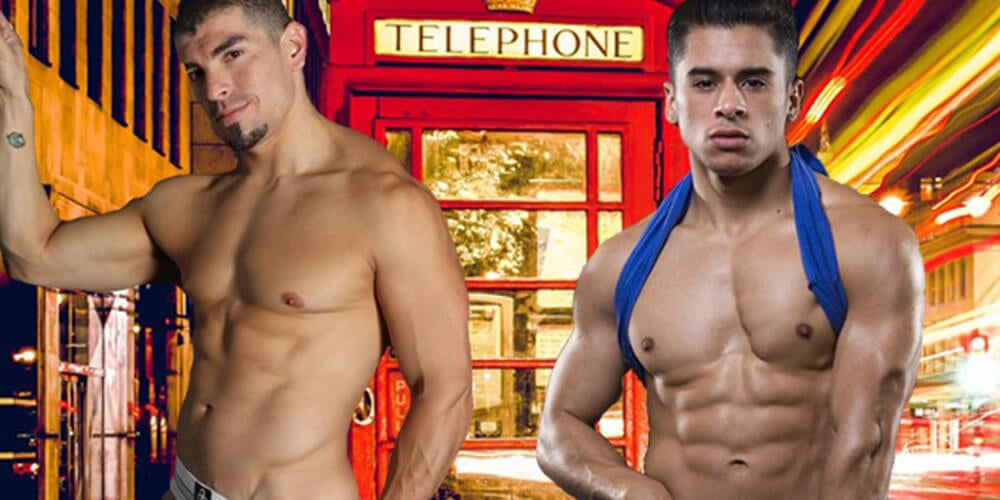 With a name like Badpuppy you might think this site is centered around Twink porn. That couldn't be further from the truth. While not as glossy as some gay porn sites, Badpuppy features an incredibly diverse range of performers. You'll find men of all races and body types, including bears, twinks, daddies, and everything in between. Membership includes over 1,000 scenes, multiple updates a week, and new content in 4K. There's even a Roku app for easy watching on the family TV. If you're looking for a hot classic gay porn experience at an affordable cost give Badpuppy a try.
---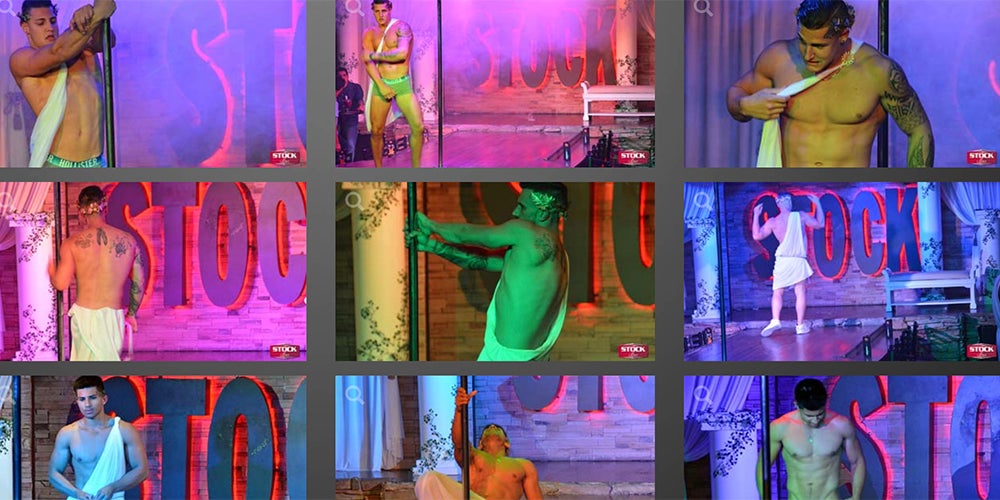 This one's a fun concept: Rather than being yet another clone of the millions of other gay porn sites already out there, Stock Bar live streams male strippers from Montreal. You can watch videos on demand, or tune into the broadcasts to enjoy the show or the backstage action.
The models are all big beefy guys who are clearly professionals. Their dancing is top-notch and crowd-pleasing, and their dicks are impressive (mostly uncut, too). Over the course of an evening, you'll see the men stripping down, taking showers, dancing on poles, and of course, jerking off.
You have a couple of options when tuning in. You can go for the live feed from the stage, which is just like being there in person (though you're less likely to be splashed with sweat). You can tune into the spycam backstage to see them preparing to waltz onstage. Or, you can check out the private sessions in smaller, more intimate booths. There are no opportunities to interact with the guys, unfortunately, unless you jump over to partner site Stock Bar Cams.
---
Lucas Entertainment is a hardcore gay porn site that puts the focus firmly on gonzo sex. This 100% bareback site largely ignores plot in favor of skipping right to the action. From group sex to singles to intense toy play, nothing is left to the imagination. If you've ever wanted to watch guys who look like superman have sex, Lucas is here for you. The only downside to Lucas Entertainment is the exclusive features super ripped dudes, leaving thicker bears out in the woods. For most viewers, this won't be a problem, so go ahead and enjoy.
---
Male Model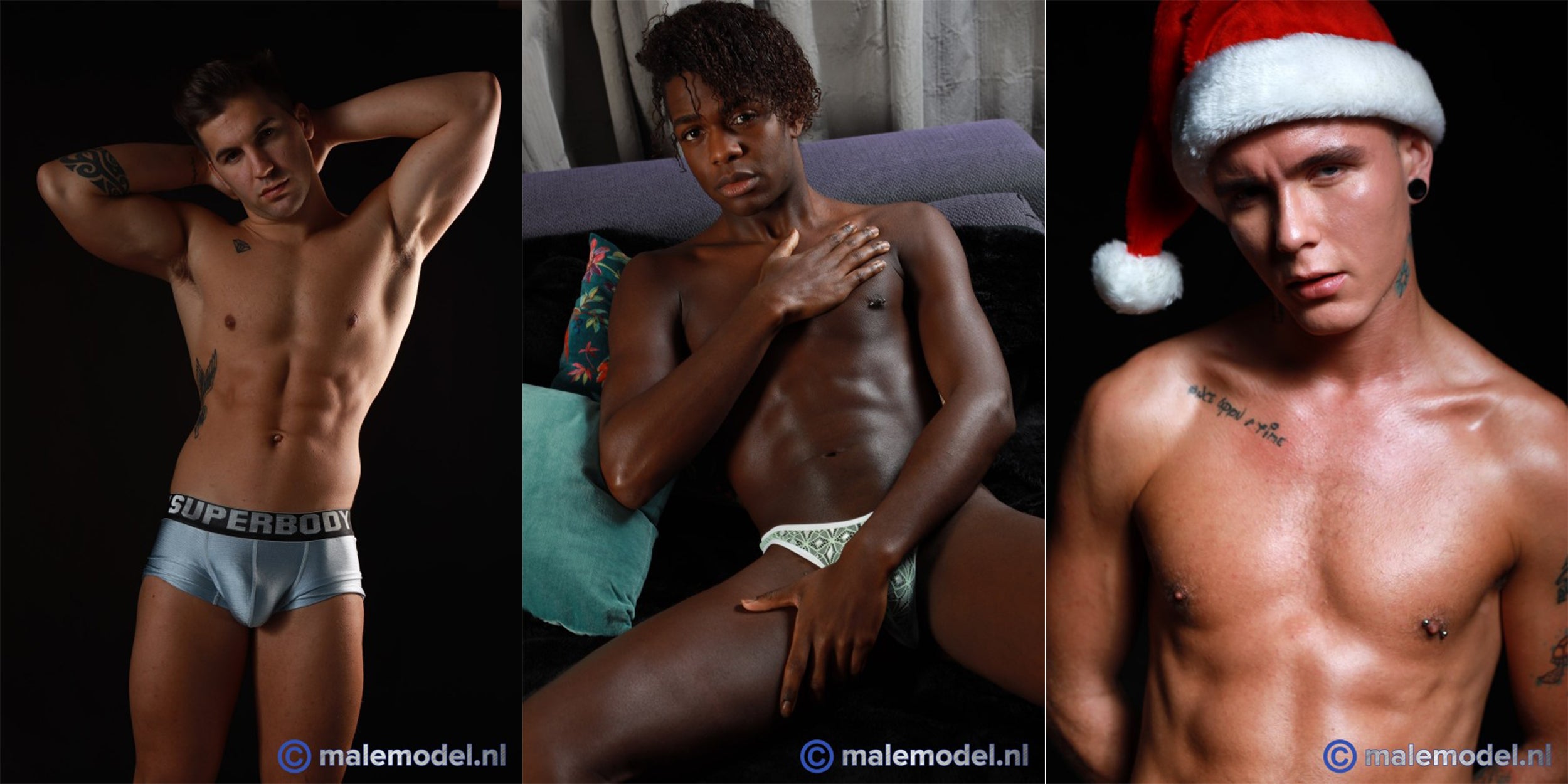 Perhaps you'd like your porn to be a bit more classy? Well, you're in luck. MaleModel puts a more upscale spin on posing muscle hunks, positioning them with elaborate lighting and sets and very little clothing. Sure, underneath it all, it's just jackoff material. But the presentation here feels a bit like artistic nudes than raunchy raw amateur sex.
Rather than focusing on videos, the emphasis is on photo galleries, which allows your eye to linger over a model for as long as you want. They're presented in a variety of outfits and poses, but generally, you'll see them standing in darkness with a striking spotlight. It all feels a bit like a throwback to the physique pictorial magazines of the mid-20th century, with a fresh aesthetic that's most welcome.
---
Men.com is a gay male porn utopia and one of the best gay porn sites in existence. It's an incredibly affordable megasite featuring thousands of exclusive scenes and even more licensed ones. Much like how straight sites like Brazzers have whole sections devoted to different kinks, Men is divided into subsites like Drill My Hole and Jizz Orgy. Performers span a wide range of races and body types, though if you like big beautiful fellas you'll probably feel left out. The site adds new scenes almost every single day, making it one of the most active sites online. It's hard to find a better deal in gay porn than Men.com.
---
More alternatives to free gay porn sites and free gay movies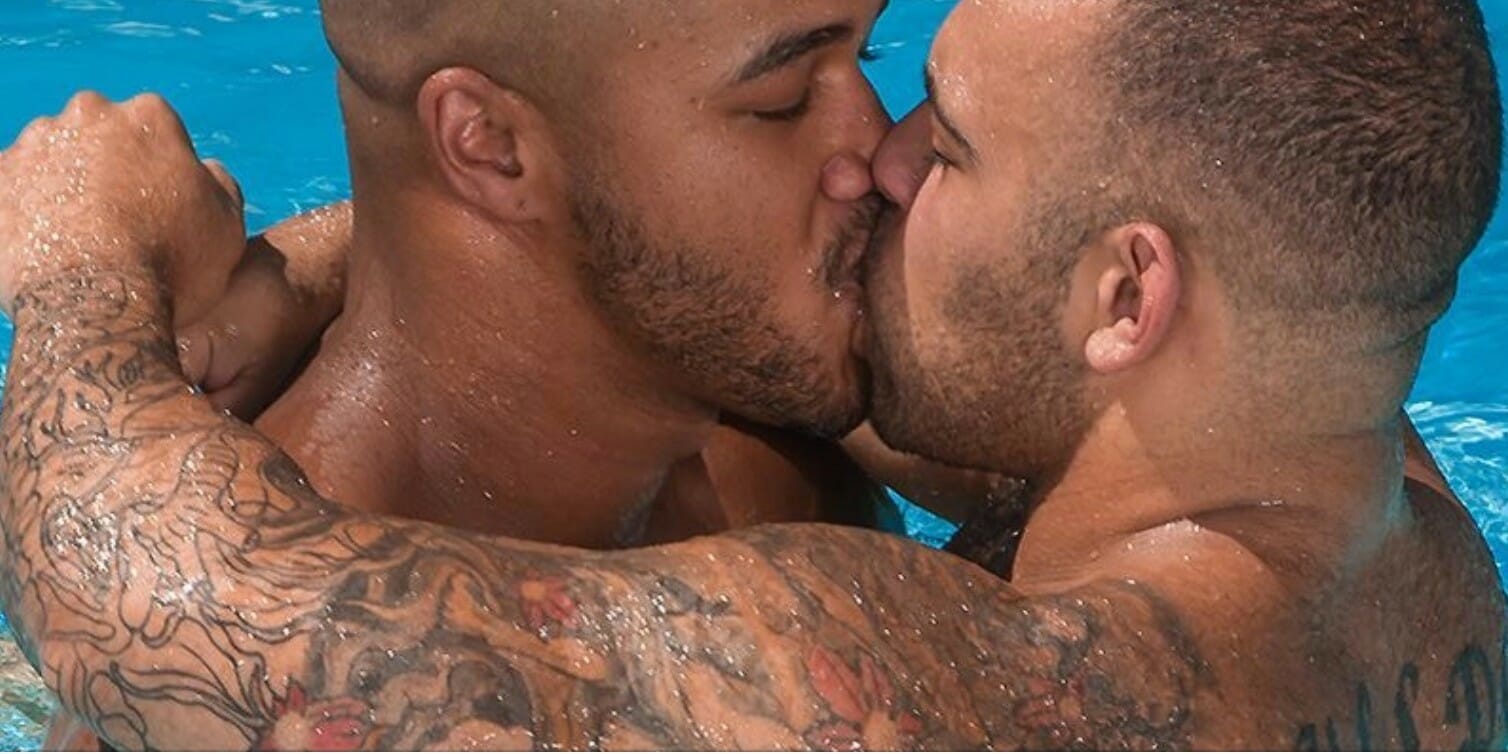 One of the common themes in gay porn sites is so-called "gay for pay", scenes of straight dudes coerced into having sex with other men. Titan Men doesn't have any of that stuff. Instead it focuses strictly on passionate hardcore scenes between guys who just want to do guys. It's simplicity is almost refreshing. While it could offer more diversity we appreciate the purity of its content. Plus you get exclusive performers like Dean Flynn, Jay Bentley, and Lorenzo Flexx. Titan Men may not be the most creative site, but sometimes well-made porn is enough.
---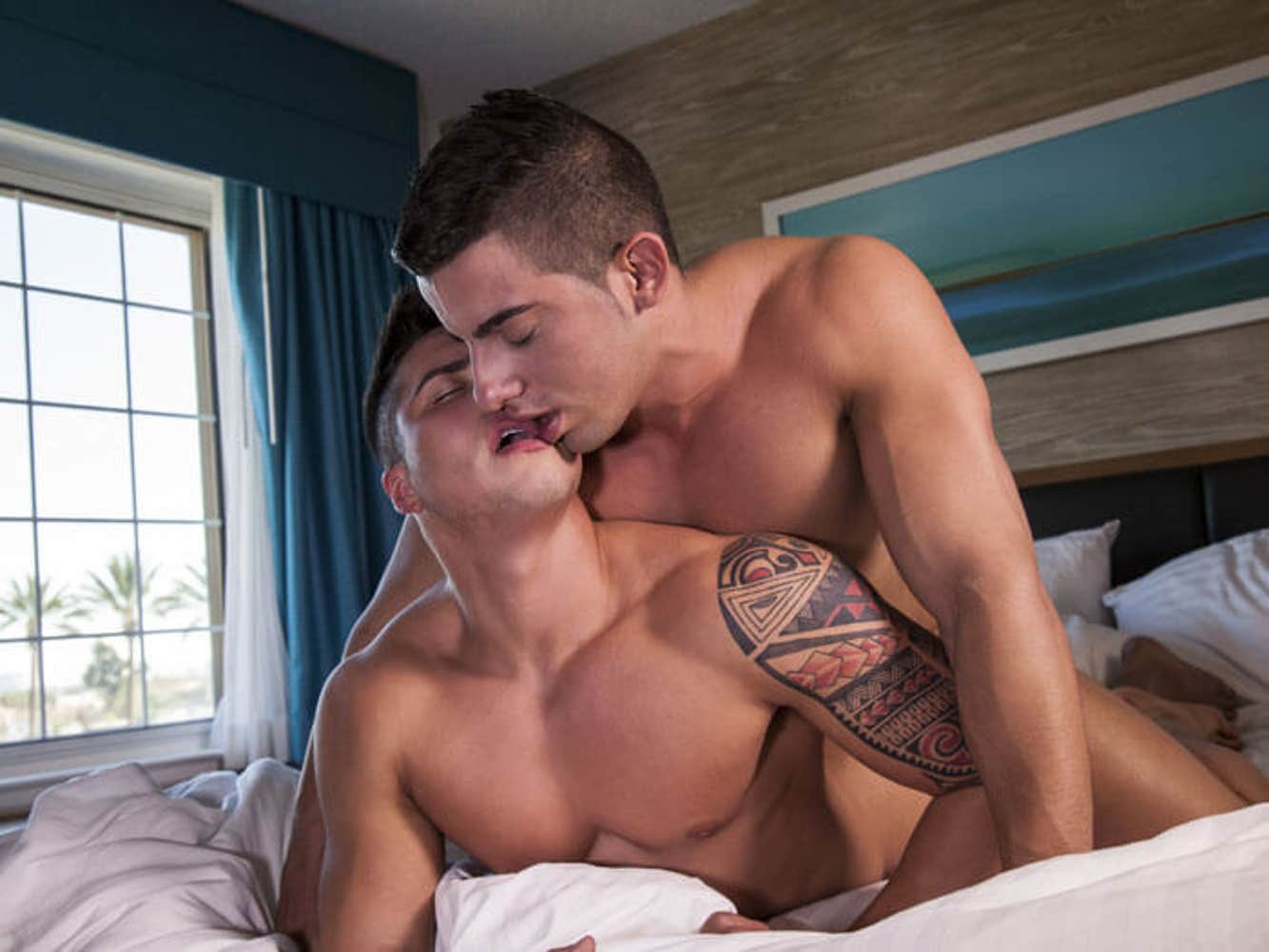 Randy Blue may seem like your run-of-the-mill studio that worships macho men, but this site of hardcore and solo basics does visitors an extra favor. The studio actually provides "free gay porn sites" select content so a membership isn't 100 percent necessary, especially if you're tired of getting teased by trailers and suffer from free aggregator (like MyVidster) guilt.
A subscription costs just $8.25 if you commit to a full year, and that includes 300 free chat credits, but just creating an account unlocks unlimited hardcore photos and some limited downloads, which makes Randy Blue one of the best options for free gay porn sites.
---
Tim Tales is where you can find beards, tats, and general burliness galore. It also gets an A+ for diversity amongst its pack of stars, which includes exclusives like Tim Kruger and Emmanuel Rucci. You can also catch them in the site's backstage content—like behind-the-scenes shoots and posts of the men hanging out together off the clock.
TimTales uploads two new videos per week, with additional perks, and it takes pride in being gay-owned and -operated, and supporting exclusive models. Memberships are offered either on a recurring ($29.95 monthly) or non-recurring ($32.95) basis.
---
The COLT Studio Group is comprised of four different studios: COLT, Buckshot, Olympus, and the Minute Man Solo Series. With scene titles like "Manly Heat" and the quite literal "Curious Scene 2," you can guess the kind of fare you'll find here.
But narrow down your search with filters like Business Suit, Cigar/Smoking, and Cowboy for more specific findings among these scenes that have a sun-drenched nostalgia to them. After all, the company has been around since 1967 and is now home to exclusive models like ginger super go-go dancer Seth Fornea.
Colt gives you plenty of options. Memberships allow users to watch Colt's entire collection of gay porn videos at various speeds and up to 720p HD quality, and they start at $29.95 for 30 days. Buy you can also buy credits (30 credits costs $29.95) that allow you download specific scenes or save them to the cloud to view later.
---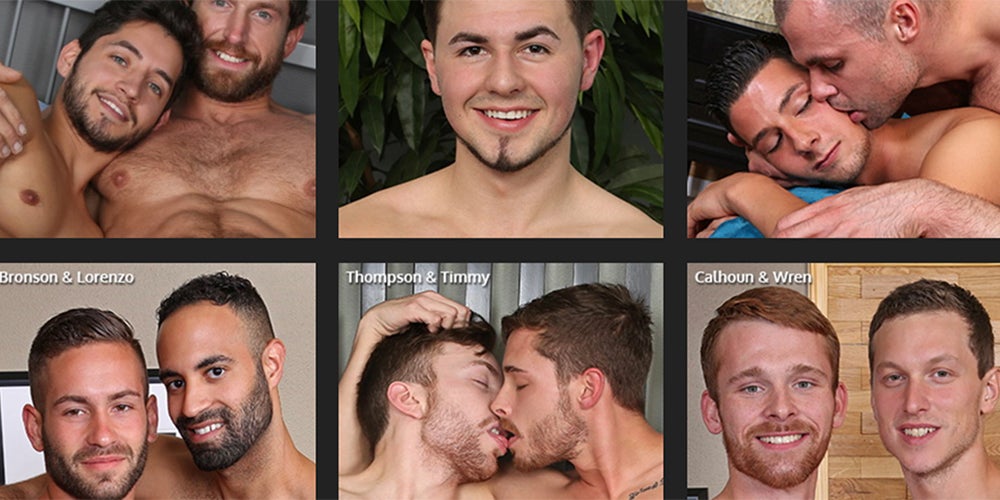 This is another vast collection of porn dating back years and years, which means you'll be spoiled for choice. Enjoy the broad range of models and scenarios, from innocent wide-eyed twinks to burly bearded bears. There are hundreds of models to browse, thousands of videos to watch, sex acts of all types, and the production quality is excellent.
Chaos Men has a fairly robust search function that makes it a bit easier to find the stuff that gets you off. Alas, the search tech is a bit dodgy as it seems like not all of the videos have been tagged with the proper metadata. Browsing the site feels a bit like cruising in real life: Sometimes you have to let a bunch of guys pass you buy before you spot one who really piques your interest.
---
Sean Cody is a massive niche website for hardcore gay porn featuring sexy all-American college jocks getting it on. With an average of seven updates per month, subscribers get their money's worth even before you factor in the over 2500 HD videos in the site's back catalog. Over the years Sean Cody has featured over 1,000 models. Although a vast majority are white men, there is also content featuring Black, Latino, and Asian men as well. If you've always daydreamed about guys who look fresh out of college, Sean Cody is your answer.
---
Editor's note: This article is regularly updated for relevance.
The Daily Dot may receive a payment in connection with purchases of products or services featured in "The 17 best gay porn sites on the internet." Click here to learn more.
---
---
---