Fisting sex isn't quite as simple as adult performers make it out to be. Yeah, there may be thousands of videos populated under searches for "girls getting fisted" and "gay anal sex," but that doesn't mean it's an easy act to master.
Inserting your entire hand into someone else's body cavity actually requires specific techniques, if you want to get it right. And this can be said across the board. The rules of anal fisting or vaginal fisting are largely similar. Some may find vaginal fisting easier simply because the vagina naturally expands and, for most, produces its own lubrication when the person becomes aroused. These are two things that are crucial for fisting sex that the anus does not do. However, that doesn't mean you should be anxious about it or turned off. So if you came here looking for tips, we've got them broken out for you below.
Not interested in learning about the proper methods to engage in lesbian fisting or gay anal fisting and just want to get off to some gapes? Just skip the next section to jump to our roundup of best (free) fisting porn sites!
Beginner's guide to fisting
When it comes to engaging in fisting sex, there's a right way and a wrong way to do it––nobody wants you punching their privates! Instead, we recommend you take it slow, practice with toys, and employ patience. For more tips on the process, keep reading.
Talk to your partner!
Communicating clearly with your partner is a key factor in any kind of successful sex play. An explanation of what you want to gain from any new sex act can help in maintaining an open conversation about the experience and all it entails. That said, this is the perfect opportunity for all parties to lay down ground rules, set boundaries, and discuss consent. Since it's not uncommon to be talkative during sex play, carving out a specific safe word or phrase beforehand will be beneficial to both you and your partner when you decided to get knee-deep (erm, in this case, elbow-deep?) into it.
And for the person being fisted, communication is your number one asset well after the initial "let's do this!" conversation. Expressing any discomfort you might be feeling or even relaying some constructive criticism is imperative for a mutually enjoyable experience. If you're deciding to take this through the back door, using the bathroom a couple hours beforehand and employing the help of an enema could spare you a lot of discomfort and let you settle into the sexual gratification without any nervousness.
Scrub yourself real well, and then scrub again
No matter what type of sex you're having, good hygiene should remain a priority––and fisting sex is definitely no exception. Now that that's covered, when it comes to fisting, there are a few more steps you'll want to take in order to be hygienically prepared for your big night. First, if you're hiring a sex worker or engaging with someone you met once and already know you don't want to use protection, it's for everyone's benefit that you get tested prior to having unprotected sex. Next, you'll want to make sure there are no visible cuts or abrasions on your fingers/anus/vagina to minimize the possibility of any kind of fluid transfer. The fister should also make sure their hands are clean and nails are trimmed to reduce the chance of any scratches, fissures, or prodding. If you have some worries about inserting your hand unprotected, using latex (or non-latex if there's an allergy) gloves are always an option! We would actually recommend this for first-timers since gloves can help lower the risk of any tears or unwanted scat play.
Foreplay is QUEEN
Obviously, with any act, no matter where the penetration is taking place, both parties should be properly stimulated and aroused, but with fisting, foreplay is just another one of those cogs that must be there in order for the wheel to turn. So, if you've never been much of a foreplay person, you're going to have to switch that up real quick.
According to Dr. Steve McGough, associate professor of clinical sexology and director of research and development, "Any type of foreplay that involves touching and showing shared caring intimacy helps with the release of oxytocin and other 'love' hormones, these hormones both enhance the sexual experience, increase intimacy, and help reduce the effects of cortisol and other stress hormones." Not only does foreplay help curb any nerves or stress you or your partner may be feeling, but it also makes vaginal fisting exponentially easier, as it will have expanded and lubricated itself. Take this time to really stretch out the experience. Don't rush into the "main event" without giving the rest of your senses a taste of pleasure.
Start small and use lube!!!
I wish you could see the stars in my eyes as I type this: lube is so magical and such an integral part of any type of sex. I actually used to sneer at lube users (shame on me, I know), I just thought that people used lube as a cop-out for skipping foreplay but I have to tell you, once I used it, I never looked back.
When it comes to fisting someone properly, I don't think there's one single act that makes it suddenly work, it's more like a bunch of things done right to create a whole experience. However, if I had to pick the top tips not to be ignored, it would be using the right amount of the right lube and to start small (like with a finger or a toy) and then gradually upsize the scale of whatever you're inserting until you're comfortably able to use your fist.
Generally, when it comes to any (mainly anal) sex play, people know that they should be using a ton of lube. Seriously, just go ahead and use half the bottle, no shame there! But when you're trying something a little more delicate, like anal fisting, (especially if it's for the first time) you should buy a couple of those bottles. Rule of thumb should be if you think you've used enough, use more. The type of lube you use is just as important as the amount of lube you use. When choosing between water-based, oil-based, or silicone-based lubricants, it's important to ask yourself what exactly will you be doing throughout the night? If you're planning on using any toys before, after, or during, opting for a water-based lubricant would be the right way to go, as silicone-based lubricants can break down the surface of your silicone toys. However, if the only thing going in is your fist, we recommend using silicone-based lubricants as they are thicker and have to be applied a lot less than fast-drying water-based lubricants.
DISCLAIMER: stay away from any lubricants with numbing agents. As you're dealing with two sensitive areas, you want your partner to be able to express any discomfort they might be feeling in the moment. You're in pain for a reason––the worst thing you could do is ignore it!
Let's talk about form, baby!
DO NOT, by any means, shove your balled-up fist into either of your partner's sex areas. Starting slow isn't a sign of trepidation, it's a sign of good form (remember what we said about starting small?!). Patience will be your best friend when beginning to insert your fist. On the fister's end, beginning with one finger and slowly working your way up to four while maintaining open communication is the best way to approach the situation. Even if you've inserted four fingers in your partner before and know they can handle it, approach this as if it's the first time. Once you and your partner are comfortable and ready for more, you'll want to position your hand in the "Duck Position" by joining your thumb to your pointer finger and flattening out your knuckles as much as possible. This positioning should provide the easiest form of entry for your partner. If you are able to get past the knuckles, still moving slowly, you'll most likely be able to insert your hand up to the wrist!
Ok, I'm in. Now what?
You're fully in, the hard part is over! Now what? Well, don't stop the communication with your partner, and just kind of play around in there. As everyone receives pleasure differently, a little experimenting on your part will be necessary to find out what feels the best for your partner. Some techniques to try are clenching and unclenching your fist similar to a heartbeat, rocking your knuckles back and forth to try stimulating the G-spot, or even just leaving your fist inside while stimulating the clit or penis. There's no right way to please someone, but figuring out what makes your partner tick is all part of the fun!
The best porn sites for fisting sex
Maybe you're not looking to fist or be fisted just yet, but that doesn't mean you can't enjoy a little (or a lot) of fisting sex videos. Listed below are some videos of straight and lesbian girls getting fisted, and below that you'll find a list of recommendations for gay fisting porn sites, too!
Adult Time is basically the Netflix of both straight and gay anal fisting porn. With a robust list of over 200 channels, 50,000 episodes, daily uploads and updates, and over 30 awards won in 2020 alone, Adult Time snags the coveted "ultimate subscription platform" award from us. Expect to find fantastic, award-winning original content, as well as popular titles from studios like Vixen, xConfessions, FemJoy, and more. Want to spice it up? There's a category for that. Want to slow it down to something a bit softer? There's also a category for that. The possibilities are endless and so are the films! If we were going to be stranded on an island, Adult Time would be the first thing we'd take.
---
This site is completely dedicated to alternative style and tattooed models and was founded by performer Joanna Angel. Inside, you'll find all the tattooed goths, punks, emos, skaters, and more participating in all the fisting sex you could imagine. If you're familiar with the major porn streaming service AdultTime, then you'll be happy to know that it acquired the Burning Angel studio, so along with your Burning Angel membership, you'll have access to all 55,000+ videos in the AdultTime library. The Burning Angel site alone, however, is home to over 2000 videos and has been the recipient of multiple awards, including the 2020 winner for best action/thriller and best comedy sex scene. It also offers over 70 categories and over 100 models and pornstars including the likes of Abella Danger, Bree Daniels, and more. If you've been looking for true alt porn, what better place to look then the site that ushered in the movement!
---
House of Taboo is all things kink and fetish, including anal fisting porn. The site is uber refreshing (in a surprising way). There are no options to filter via category or model specs; however, you can filter by recently uploaded, most popular, featured videos, and trending. What I love about this feature is that it really solidifies the site's brand. There are no separate categories or delineating filters because it is a kink/fetish site and that's all the content you'll get! For those that might be a little less excited about that than I am, it warrants mentioning that there is an advanced search bar if you're really in the mood for watching a specific kink or fetish. Because this site is so great at its craft, and uploads happen quite frequently, House of Taboo is one of the only sites to offer a lifetime membership. I would recommend taking advantage of the three day trial at 33 cents per day to determine if this is the site for you. If quality kink is your thing, and you're tired of searching daily for the perfect pegging videos to satisfy your hunger, House of Taboo just might be for you.
---
Cinema Joy is for anyone who enjoys porn centered around female pleasure. Founded by another boss, Petra Joy (the recipient of over five major awards, including the Feminist Porn Award, the Trans Award, and the Cinekink Award), the site also boasts a cast of all-female directors. You won't see a category menu on the site, but there is an advanced search bar if you have a particular type of film in mind. When searching "lesbian" premium scenes from notable films like Snapshot, Strap on Motel, and CrashPad: Guide to Fisting populate alongside feature-length lesbian films. If being able to view all of Petra's content isn't enough of a draw for you, the rest of the erotic, female-oriented porn should do it.
What's included is truly a filthy sight to behold. Sadly, this once mighty website rarely gets updated anymore. For example, it only added five movies in 2019. However, the back catalog includes over 100 exclusive scenes and blisteringly erotic curated content.
---
Nubile Films stays true to its name––the site's models all are in the 18-23 age range––but the diversity stops there. If you're looking for younger models of all shapes, sizes, and ethnicities, Nubile Films might not be the porn studio for you. However, if you like the very Eurocentric, Hollywood glamour standards porn model (so skinny, fair-skinned, and young) this site puts out quality films in full HD and updates its online library every three days. Streaming and downloading are included with every membership, so you won't find yourself struggling with the time old decision of shelling out a couple more bucks a month for downloadable content. And with 1,000 adult films and counting, you'll never get bored of Nubile Films!
---
Evil Angel's motto is "life is too short for soft porn." If that doesn't tell you what to expect when entering this site, I don't know what will. Hardcore and gonzo porn are this site's specialty and, let me tell you, it's done well. If you don't believe me, maybe browsing through the award-winning list of full-length movies will sway you, or the perhaps fact that its enlisted star directors like Rocco Sifredi, Jonni Darkko, and Proxy Paige will pique your interest. Either way, with Evil Angel's library of over 18,000 hardcore videos, it seems like the best place to satisfy your fisting sex cravings.
---
FemDom and anal fisting sex lovers rejoice! This site will be your new go-to for all things sticky, fetish, and kink because it has everything. The options to choose either straight, gay, or both before you even enter the site, makes browsing for what you want a breeze. As you might have assumed from the name, Kink.com specializes in videos with hardcore sex, kinks, and fetishes. It hosts content from 30+ popular studios, totaling over 12,000 videos on the site. The most impressive thing about the videos, however, is that they all run at least 45 minutes long, with most running feature-length. It's not normal to have that many videos available of that length if you think about it–it almost doubles the number of videos since you're probably not going to watch a full-length film every time you go on the site. As well as providing an extensive library of content, Kink.com offers a cam site, VR site, and shop where you can purchase lingerie and toys ranging in value. This is truly your one-stop-shop for all things kink and fetish.
---
Vivid is one of the most unique sites on this list, as it has been around for some time (since 1984) and specializes in celebrity sex tapes. The site has over 90 celeb tapes, including the infamous Kim Kardashian and Ray J sex tape, Farrah Abraham's adult video collection, and many others. The homepage opens up to a slideshow banner advertising top celeb tapes, followed by organized categories like "Top Celebs," "Top Rated Videos," latest videos, trending videos, and live cam girls. What we love about this site is its ever-growing library of content. Since it has been around for quite some time, its videos differ in quality depending on the year filmed, but most of the site's videos from its inception are still available for your viewing pleasure. On top of having a library spanning more than two decades, the site offers many bonus features, such as its live cam network, and dating website, VividHookups. As a member, you can expect full access to its network of sites, 90+ celebrity videos, the archive library of content, its cam network, and the entire stockpile of photos.
---
Best porn sites for gay anal fisting and lesbian fisting videos
Introducing fisting sex into your relationship can be difficult. Couples Cinema takes the stress out by curating content from today's top porn auteurs at a low price.
The difference between erotica and porn is often just pretension and intention. Take the artists making porn for couples at Couples Cinema. These creative adult films are made by the indie directors of adult cinema and put eroticism first. You can expect to see thoughtful camera angles and compelling emotional stories along with your orgies and cumshots.
---
If you're looking for incredibly inclusive feature-length fisting sex films, Erotic Films is the number one site for you. All content is created in line with the Erika Lust vision (ethically produced and sex-positive content), and it runs on a subscription or pay-per-view basis which to me is the biggest draw of this site apart from the content itself. You'll be able to try out some of the site's gems while still paying your dues to the performers and directors, and without putting your budget in jeopardy. Pick a flick that piques your interest, buy it, watch it, gather your thoughts, and decide whether or not this is the site for you.
Members have access to over 500 films, which includes four new films every month that are produced by Erika and her league of star-studded directors including May Medeiros and Lidia Ravviso. Erotic Films is not a one-stop-shop porn site. Its content is comprised of carefully curated, feature-length, and beautifully produced content for the pegging lover.
---
Oh wow, xConfessions. Created by the boss director in porn herself, Erika Lust, this site is everything porn should be. A membership includes full access to all the content on the site, as well as the ability to anonymously post your own fantasies to an online wall with the lucky chance Erika herself will develop it into an erotic short film. Other membership perks include access to all anonymously posted confessions, unlimited streaming of over 150 films, and 10 free downloads per month. If you've been searching for quality films that showcase women's pleasure in a sex-positive and sexually intelligent narrative created from relatable fantasies, look no further.
---
Lustery is one of the only sites fully composed of amateur couples and user-submitted lesbian fisting sex. I know what you're thinking: hours wasted searching through poorly lit, shaky camera videos. Don't worry, while all videos are submitted and filmed by the couples, they're all in HD and most have surprisingly great camera work. The real upside to this site, and what makes it one of my personal favorites, is getting to see real couples at work in their own homes. These videos are all so unique in the sense that there's no set, no film crew, and tons of personality. The real-life couples have an intimacy on-screen that many producers have been unable to imitate.
Perks to being a member are….well, everything! Membership gets you access to the videos, couple bios, your own personalized hub, and the ability to submit your own videos and join the couples club. The site presents itself like no other porn site with a fresh color palette, sweet font, and easy to navigate tabs that will leave no video unturned. For the porn watcher who's been searching for the realest of the real, or simply looking for completely different videos, Lustery is a must.
---
From Shine Houston comes the CrashPad Series, based on Houston's cult classic original film The Crash Pad. This series follows the original plot with all episodes based in a San Francisco apartment that's dedicated to hosting queer sex events. In my opinion, the best feature of this site is the content. In terms of diversity and real sex, you can't do better than the CrashPad series. The models are natural beauties in all shapes and sizes from all backgrounds, sexual identities, orientations, and races. To top it all off, the chemistry is so intense it almost feels like an out of body experience. There are over 300 episodes in the series and each episode contains its own behind the scenes footage. Members also have access to the library of feature-length films, including the original CrashPad movie that inspired the series. There's even a video guide to fisting, which even if you're not a total noob, it's worth the watch!
In an unprecedented move, CrashPad Series features a "hide" toggle, so before you go sifting through all the glorious porn, you can choose to filter and hide videos that contain scenes with ejaculation, consensual rough sex (including choking, flogging, spitting, slapping, etc.), fisting, BDSM, anal play (anal penetration, rimming, butt plugs, etc.), strap-ons and wearable vibrators.
---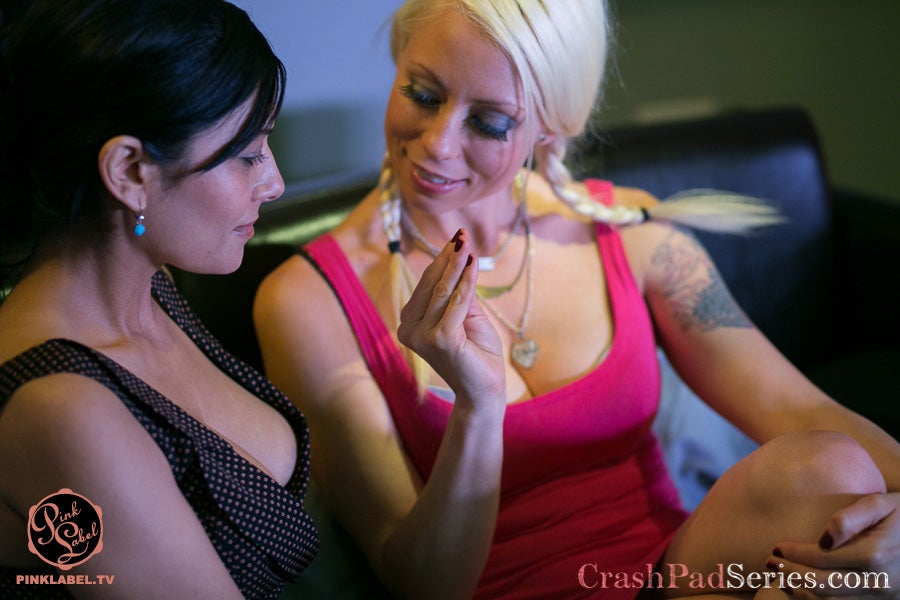 PinkLabel has established itself as one of the heavy hitters in diverse porn. Created by Pink and White's director and founder Shine Houston, the site hosts over 50 different indie porn studios (including Erica Lust, Pink and White Productions, and many more). PinkLabel's communities are comprised of queer, trans, POC, seniors, and people with disabilities. The people behind the site understand porn markets go beyond the stereotypes and do their part in showcasing underrepresented groups in the adult film industry.
This ethical hosting site offers a premium membership featuring a curated collection of hundreds of titles, unlimited access to the films, and a permanent streaming library. All memberships help support PinkLabel's own featured independent directors and studios. So if you're looking to whet your appetite with various high-quality films showcasing diversity in porn made by and for minorities in the industry, PinkLabel is your best bet.
---
IndiePornRevolution should be on the radar of anyone talking about BBW fisting porn or amateur lesbian fisting sex. Originally NoFauxxx.com, Indie Porn Revolution was founded by the queen of queer porn themself, Courtney Trouble. At the age of 19, Courtney created and launched the site (which is now the longest-running queer porn website) and has since directed and starred in over 50 films and scenes. IPR is a queer paradise, highlighting the community like no other and giving a voice to anyone who wants to be heard. The platform is as unique as its content, almost resembling a blog. Amidst the videos and the models, members can access and download erotic photosets and watch cum&glitter, a sponsored live sex show site run entirely by sex workers, artists, and porn stars in the Bay Area. If your a history buff with a penchant for queer porn of all shapes and sizes, give the oldest queer porn site a chance.
---
If you know Brazzers, you know the site's unofficial motto is "go big or go home," so obviously it went hard on the anal fisting videos. When you enter the site's main page, you're greeted with banners of spotlight models and videos organized by the most recent additions to the oldest, what's popular this week, and upcoming videos. Some of the best features on this site are the "watch later" tab in the home bar, the promo tab for great deals on other websites you may not know exist, and the abundance of categories offered. All the models on site are exactly as described, too. So you'll have a near-exact idea of what to expect before you even press play.
---
RealityKings has become a household name in online porn for years, and the multitude videos of girls getting fisted certainly lives up to the hype. With over 20,000 videos, and over 50 sites featured, RK has got some of the best adult content on the web. The homepage is organized by three generalizations: "Viral Scenes," "New Porn," and "Top Rated," it also showcases the most recently active models, in case you're one of those people who needs to stay up-to-date on who's producing what. Another great feature of the site is the ability to see how many videos are included in each category, so if the options aren't vast enough you can easily browse elsewhere. Users can preview each video with a roll over thumbnail gallery and take advantage of the site's advanced search bar to get exactly what they're looking for, and then some. When it comes to porn, RealityKings nails it every time.
---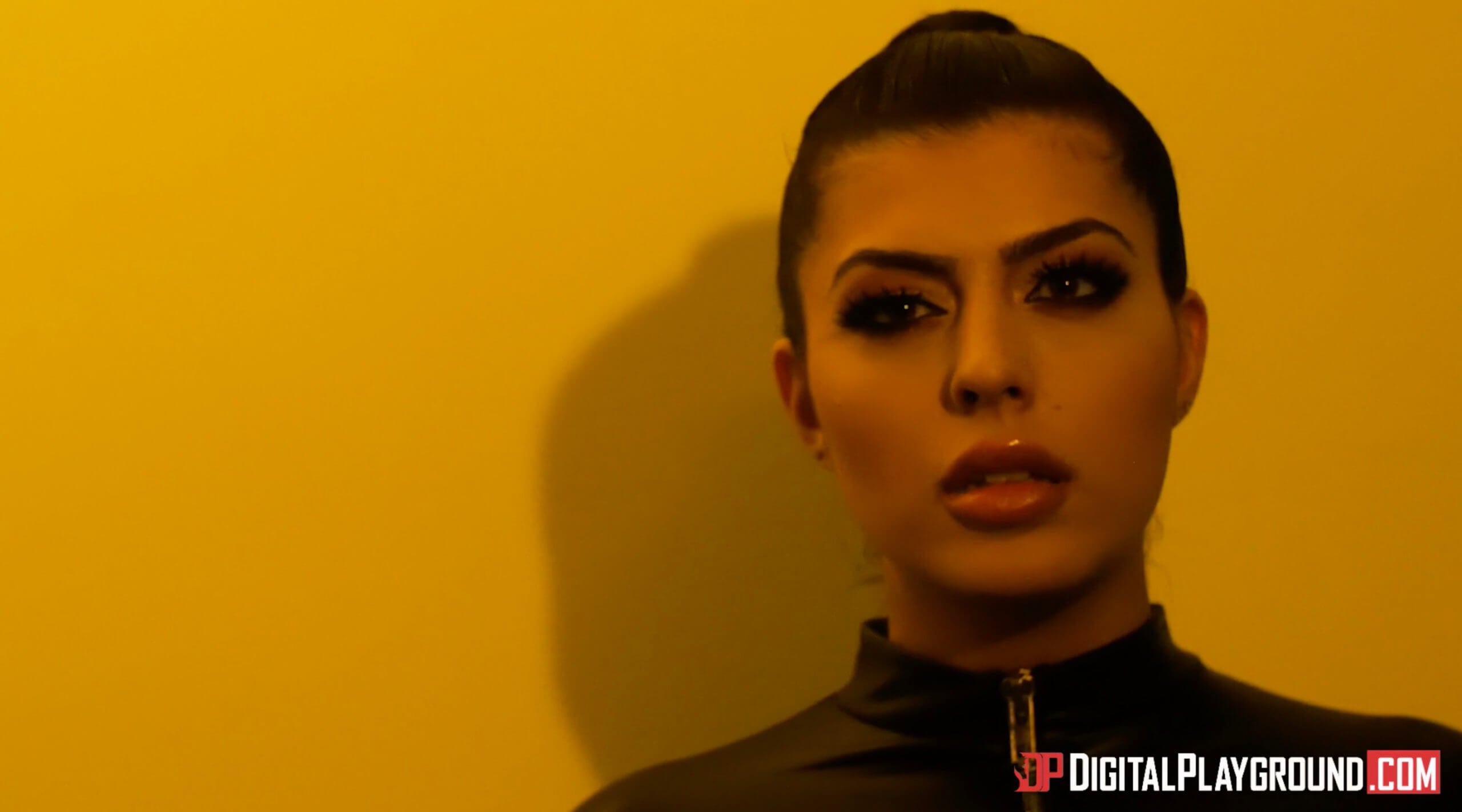 You might recognize the name Digital Playground from clips on major free streaming sites or channel add-ons. Its studio is famous for adult blockbuster and parody films, featuring a wide range of amateur and exclusive models. We love the simple and effective layout of the site, displaying its latest movies, latest series, XXX videos, and recently active performers on the opening screen. Delving into the site is also easy and straightforward as all its categories are labeled and content is numbered. Boasting 4,203 videos, 1,276 adult performers, and 12 categories, you won't be wasting your time or money on this quality site. Not only do we love Digital Playground's unique content, like its enticingly themed magical world in Unbound or scandalous weekend getaway adventure in Lucky Seven, the ability to access and purchase DVD's and clips from the Digital Playground archive is the sites best feature. Forget the free 30 second clip you have bookmarked and join the DP community today!
---
Branded as the number one XXX gay porn site for over 40 years, Falcon Studios lives up to its name with multiple award-winning films, iconic adult performers, and top film directors. Members receive new films, videos, and photos updated weekly as well as over 3,500 full-length films from the Falcon family brands like Jock Studios, Model Behaviour, and Guys Like Us. Receive access to the 45-year-old Falcon Studios library, as well as the entire library of XXX content from HotHouse studios. If you're looking for a site that'll give you bang for your buck, this is most definitely it.
---
The name sounds pretty domestic and suburban, but Hot House is anything but clean cut. Along with gay fisting porn, the site offers plenty of kinky stuff in its products. Get ready to be slung with lots of leather and bondage.
Hot House has a very specific tone, what its website banner labels "gay muscle porn." The studio lights are bright, the models are mostly white, lean, and have just a little body hair. They take sex very seriously and seldom smile or laugh. Every scene spurts with masc swagger.
---
Kink Men is essentially the same site as Kink.com. The only difference here is that all of the content is geared towards gay men. As you might have assumed from the name, Kink specializes in videos with hardcore sex, kinks, and fetishes. It hosts content from 30+ popular studios, totaling over 12,000 videos on the site. The most impressive thing about the videos, however, is that they all run at least 45 minutes long, with most running feature-length. It's not normal to have that many videos available of that length if you think about it––it almost doubles the number of videos since you're probably not going to watch a full-length film every time you go on the site. As well as providing an extensive library of content, Kink.com offers a cam site, VR site, and shop where you can purchase lingerie and toys ranging in value. This is truly your one-stop shop for all things kink and fetish.
---
One of the common themes in gay anal fisting porn sites is so-called "gay for pay", meaning scenes of straight dudes coerced into having sex with other men. Titan Men doesn't have any of that stuff. Instead, it focuses strictly on passionate hardcore scenes between guys who just want to do guys. Its simplicity is almost refreshing. While it could offer more diversity, we appreciate the purity of its content. Plus you get exclusive performers like Dean Flynn, Jay Bentley, and Lorenzo Flexx. Titan Men may not be the most creative site, but sometimes well-made porn is enough.
---
---
---
---