Sure, it can be fun to watch vigorous youths, but sometimes experience is hotter. If you've got a taste for something a bit more seasoned, someone more mature, or a sexual veteran, it's time to step away from the internet's billions of twink sites and seek out gay daddy porn.
As luck would have it, there are plenty of sophisticated mature men ready to tear off their clothes and inflame your passions. We've rounded up some of the best daddy porn sites on the web for your viewing enjoyment.
Best gay daddy porn sites
Thirty might be just a tad on the young side for "gay daddy porn" status to kick in. But if you're looking for guys who are more mature than college-age but not ready to retire, this site will hit the sweet spot. With gorgeous porn professionals in each video, the models bear the signifiers you probably expect: Beards, tattoos, big strong physiques, and the occasional thick muscle gut.
As part of the Pride Studios network, you'll get access to a wide range of companion sites, with literally thousands of videos to thumb through. They're not all daddy-themed—in fact, some may be a turn-off, like "Cock Virgins" or "Boyz Party." But if you're fond of a more robust and experienced gentleman, "High-Performance Men" might be right up your alley.
---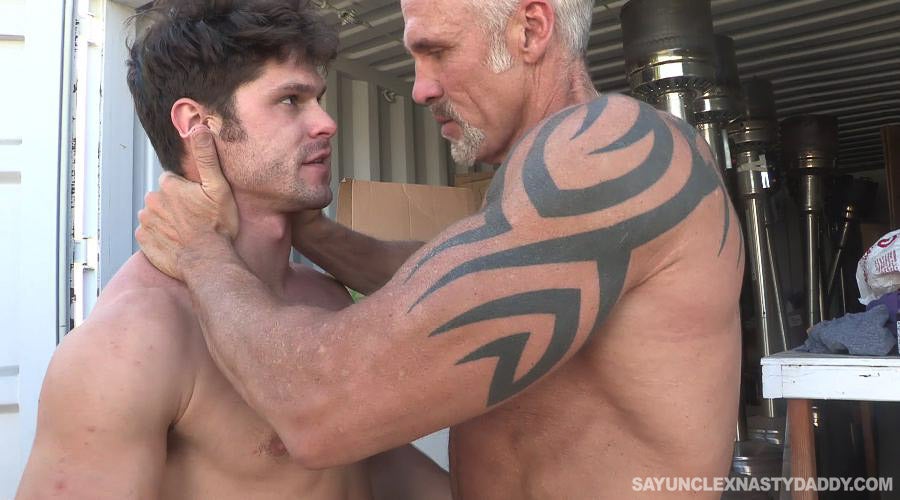 If your Daddy fantasies include a healthy side of storytelling, Say Uncle is for you. This kink based gay gonzo super-site offers subscribers 16 different sites worth of high concept fantasy. From the dominating Daddies of Nasty Daddy and Cutlers Den to Dad Creep and Family Dick's step-family kink, Say Uncle constantly pushes boundaries. There's even an entire sub-site dedicated to Mormon fantasies. With 16 sites to choose from Say Uncle also has plenty of twinks, jocks, bears, and bad boys for you to explore. Variety is the spice of life, especially when it comes to your fantasies.
---
Big strong burly dudes abound on Nasty Daddy, where everyone's beefy and fit. If you get off on dominant large men who aren't afraid to boss little guys around, you're in for a treat; this site's got performative masculinity down to a science. Though the site doesn't offer unlimited downloads, streaming options are robust enough to keep you entertained, and the homemade feel to many of them is a nice touch. The updates could stand to be a little more frequent, averaging just a handful of new videos every few weeks. Then again, you can't rush daddy perfection.
---
This site launched a few months ago, so it may seem young, but its talent is finely aged. You'll be treated to many of the usual suspects of dad-porn—Dallas Steele, Dirk Caber, and Mitch Vaughn—as well as a healthy heap of newcomers. The dad-theming is definitely on point, with titles like "Taking on Two Daddy Dicks" and "Handsome Daddy Needs Release," and the older guys are often paired with smooth younger men to heighten the age difference. The videos are bit low-resolution, but then again, 4K video might not be so kind to these models.
---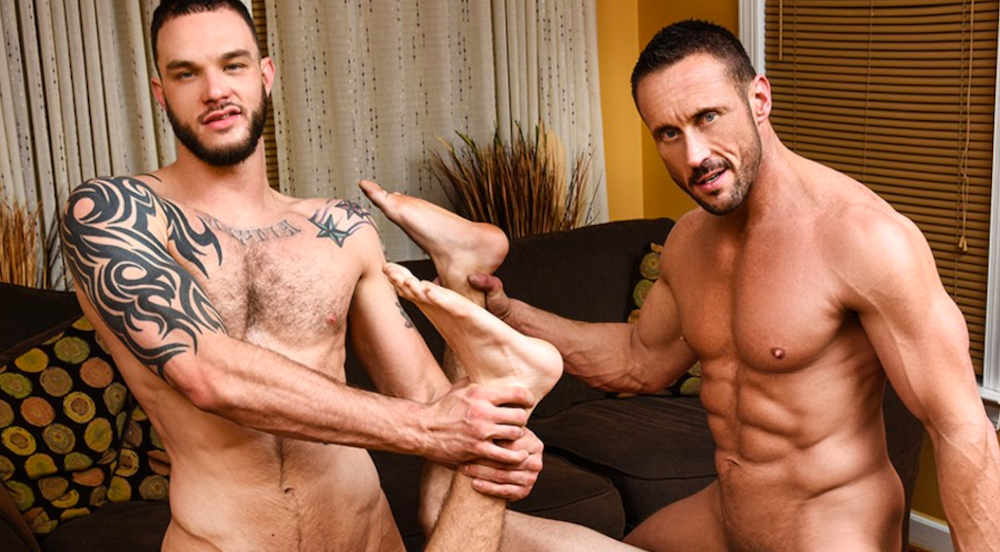 The vast majority of sites we've included here specialize in older Daddies, but it's important to remember the Daddies in training. Men.com features hundreds of videos of burgening silverfoxes and fit older men showing the new generation whose boss. With thousands of scenes to choose from spanning all flavors of gay porn, it will also satasfy any other kinks you want to explore. Daddy's can be many things to different people, and if this is your Daddy that's cool too.
---
Like 'em rough and rowdy? You're in luck. Workin Men XXX has tough-looking rednecks, manual laborers, farmers, and more. They're almost all brand new to gay daddy porn, so each one is an exciting new discovery. Their bodies aren't perfectly manicured and exercised to within an inch of their lives, which gives the site a wonderful realism. These guys truly feel relatable, like actual guys next door. You're definitely not seeing professionals on this site; instead, these models are more likely to be cash-strapped fellas desperate for work. That might seem exploitative to some, and viewers may find it hard to avoid thinking about whether these men truly want to be doing what they're doing.
---
We're not naming names, but there are some gay daddy porn sites out there that stretch the definition of "daddy" to include guys who barely look like they're out of college. Not here! Older 4 Me has a rigorous casting process that weeds out the youngsters, proudly displaying guys who are close to or even past retirement age. There's a good diversity of body shapes (but not races), and the talent is mostly newcomers and amateurs, so there's a fun realism to every scene.
Your membership also includes access to Daddytube, so you're unlikely to run out of mature gentlemen to appreciate.
---
There are fantastic pairings on this site, with sexy young men meeting their matches in mature middle-aged hunks. Hot Dads Hot Lads offers an intriguing mix of experienced veterans and fresh faces, and scenes that feel like they were genuinely fun to shoot. In general, the videos dispense with any flimsy attempts at storytelling and dive right into sex, which is often quite rough and adventurous. Membership options are a bit complicated, with a cloud-based storage option that most sites don't offer, but provides opportunities to watch your favorite videos on a variety of different devices. Picture quality is great, but alas, updates seem to have dribbled nearly to a complete halt. Once you've had your fill, you can probably end your membership.
---
There's great body diversity on this site, with models ranging from young to old, heavy to fit, hairy to smooth, and dark-haired to silver. These videos tend to highlight physical contact, with the camera lingering lovingly on hands sliding along naked bodies, and at times it feels like you're watching a horny art film. Updates are relatively frequent (though unpredictable), and the newer videos are high-quality and DRM-free when downloaded. Watch out, though: The downloads cost extra, so start with a streaming plan before you decide to splurge.
---
Daily Dot Gay Porn Guides
Best of Gay Porn Guides
Popular Gay Porn Categories
---
---
---
---
---
The Daily Dot may receive a payment in connection with purchases of products or services featured in this article. Click here to learn more.