Kinks are specific, special things that deserve their own attention. In a world where life's demands for every part of you can be draining, the specificity of a blowjob is special. All sex is collaborative, but oral sex provides a unique chance to relax and center your own pleasure. Even seeing a blowjob in a porn video can bring up this feeling.
This moment is about you and a purposeful action. That's why, on the flip side, it can be frustrating to come across a bad blowjob scene in porn. To mitigate that from the start, we're here to help find the best and brightest porn sites with blowjobs in mind.
But first, if you're looking to live out your blowjob fantasies, here are some best practices to make sure everyone has a good time. While it's OK to want to try the things you see in porn, it's not OK to attempt them without talking to your partner first.
Best practices for living out your blowjob porn fantasy
1) Talk about it first
Healthy, happy sex is about communication, especially if you're doing something that restricts someone's ability to breathe. Introduce your partner to the kind of oral sex you're interested in by having a conversation and showing them a video. This will allow them to establish their own boundaries. No means no, even if you're invested in a deep-throat fantasy.
Any momentary disappointment you feel will pass. Discussion allows you to find common ground because relationships are more than one moment. Start slow, respect boundaries, and see where your relationship grows.
2) Don't surprise your partner
Unless it's been agreed-upon beforehand, no one likes a surprise in the bedroom. Don't grab people's hair and start thrusting without asking first. Don't come without respectfully letting your partner know it's on the way so they can move if they want to. Beyond being respectful, moral, and honorable, communication is sexy. Establishing that you're safe and can be trusted builds the kind of intimacy that allows for sexual exploration.
3) Be aware and kind
So you've followed steps 1 and 2, had a night full of communication, and your partner has agreed to try the blowjob of your dreams. You may think it's time to let go, but you need to stay aware. Agreement doesn't give you permission to suddenly start gagging your partner without consent.
If you have consent, pay attention to when someone is gagging vs. when they're choking. If rough sex is your fantasy, build up to it and go slow. You're asking someone to do something uncomfortable, so give them the respect they deserve. Make sure they know to tell you if at any point anything goes too far. It doesn't matter if it's a vanilla blowjob or deep gagging, the person giving the blowjob gets to set the pace and all you say is "thank you."
4) Aftercare
You should always treat your sexual partners like royalty, but that rule is doubly true when someone has tried something new. Return the favor if they want, and say "thank you" if it was just about getting you off. If you're talking dirty in the moment, use sweet language after the fact. Give your partner a back rub or get them a glass of water.
Most importantly, ask them about their experience. Find out what you could do differently to make the experience more pleasurable for them. Only jerks roll over and fall asleep.
Now that we've established the basics for what to do in the bedroom, here are the nine best blowjob porn sites to give you some inspiration.
The 9 best blowjob porn sites
Each site on this list has a downside that Adult Time doesn't: The content is only from one, singular site. No matter how high-quality your content is, if there's only one company producing it, you'll face limits. That's why Adult Time has been exploding in popularity with porn fans.
This super-site features content from a wide range of studios for one incredible low cost. New scenes are uploaded every day, but there's already what we would classify as an absurd amount of porn on the site anyway. How much? Well, there are 27,000 scenes tagged "blowjob," if that's a hint.
Adult Time's content draws from 50 different sites, some offering over a thousand scenes on their own. It would be impossible to navigate if Adult Time didn't have such wonderfully powerful tagging and search functions. For blowjob porn fans, that means you can specify if you want facial scenes, ball-licking, rimming, double blowjobs, deep-throating, blowbangs, or whatever other fantasy comes to mind. Plus, many of Adult Time's newer sites shoot in 4K, including its original scenes.
---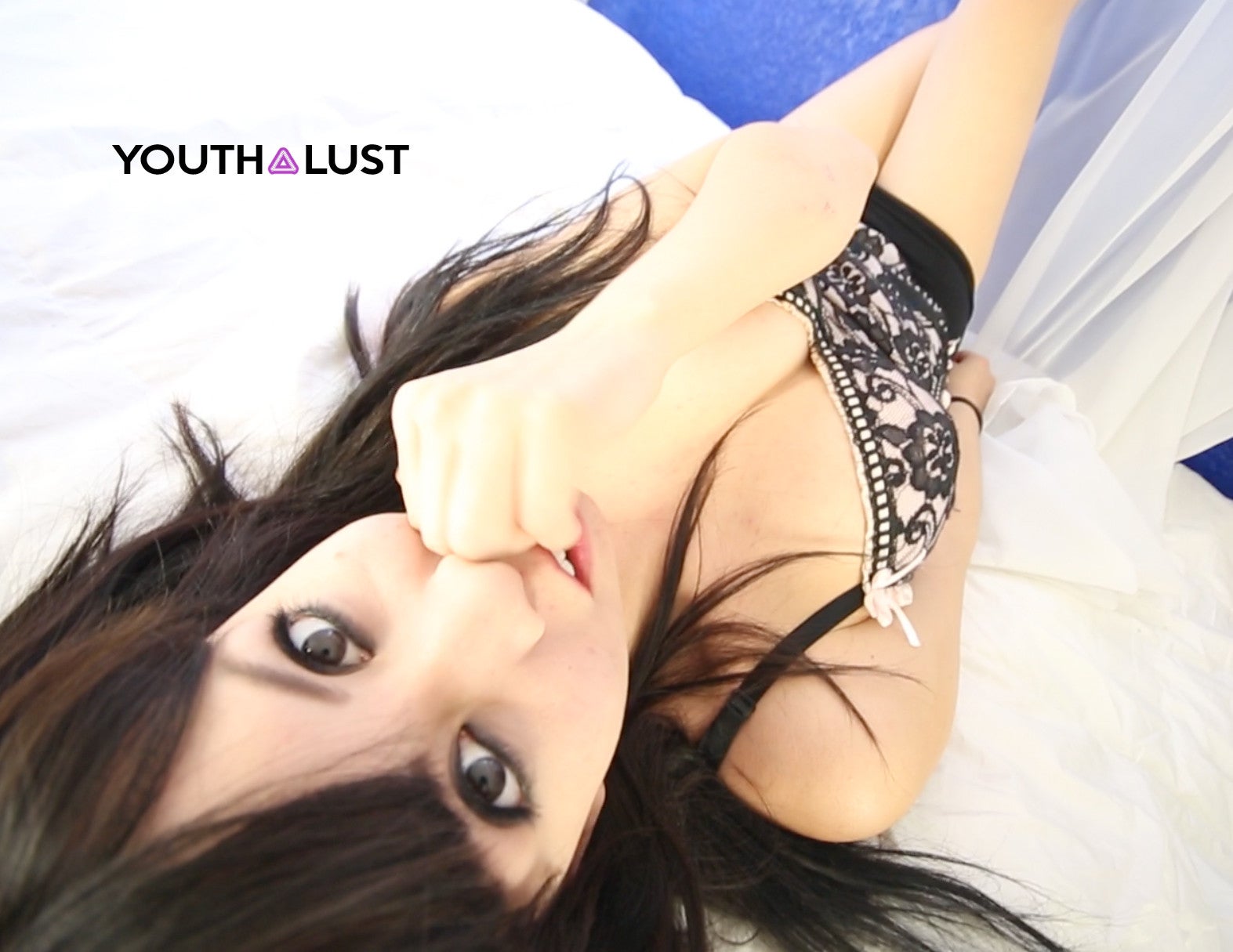 ManyVids hosts videos and content made by the performers themselves. Your hands can be in every cookie jar with MV. The site has videos, photosets, live cams, phone chats, panties for sale, and other options. Bella French, CEO of ManyVids, co-created a platform on which sex workers could have more control and ownership of their content. The result? You're free to browse the site knowing you're directly supporting real sex workers.
ManyVids hosts user-submitted content, so performers range in diversity. MV stars post videos that strike a beautiful balance between professional skill and homemade sex reality. This clip site is also much easier to navigate than other porn sites hosting user-submitted videos.
---
As modern porn has chased increasingly intense pleasures and fetishes, the focus on passion has fallen by the wayside. Vixen is a glamorous, high-gloss exception to that trend, delivering multiple scenes a week starring the biggest porn actors in the world having sensual sex. These scenes have an increased focus on foreplay, eye contact, and, yes, oral sex of all kinds, including blowjobs.
You don't really notice the breakneck pace of modern pornography until you see a slow studio things down. Vixen's focus on stories and eroticism is a refreshing change of pace. Blowjob fans in particular will appreciate the break from porn's occasionally terrifying focus on aggressive oral. There's a place for every kind of kink, but even the deep-throat scenes on Vixen look pleasurable. If you're looking for eye-watering limit-pushing, this isn't for you. But if you long for more sensual blowjob porn, Vixen is a catch.
---
Elegant Angel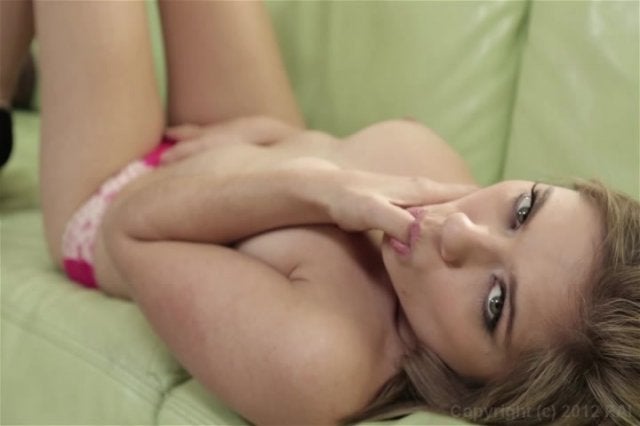 Featuring a wide range of fetishes and themes, Elegant Angel specializes in short narrative gonzo hardcore scenes. Oil baths, group xxx, lesbian explorations, milfs, and girls next door, Elegant Angel is a comfortable place to find high-quality and familiar porn cliches. If you're looking for something emotional or tender, this isn't the blowjob porn for you. If you want to watch beautiful people in high quality videos, Elegant Angel is a great option.
The site has its own dedicated apps for Roku, Xbox, and Playstation 4, giving you more options for how you watch your porn.
---
In just a short period of time, Wankz VR has proven itself to be one of the most promising virtual reality-focused sites around. New scenes are updated every three to four days, with over 440 scenes already waiting in the archive. Drawing from a host of up-and-coming porn talent like Cecilia Lion, Haley Reed, and Gianna Dior, Wankz VR has proven it has an eye for new performers.
Of the VR porn sites we've previewed and reviewed, Wankz VR also is the most focused on blowjobs. Though it doesn't have any scenes of note exclusively featuring blowjobs, each of its scenes includes long oral sections with plenty of eye contact. Wankz also avoids some of the more extreme ends of the blowjob world, meaning no one ever looks like they aren't having fun. It can be jarring when someone starts pushing limits when you just thought we were all here for a good time.
---
Kink.com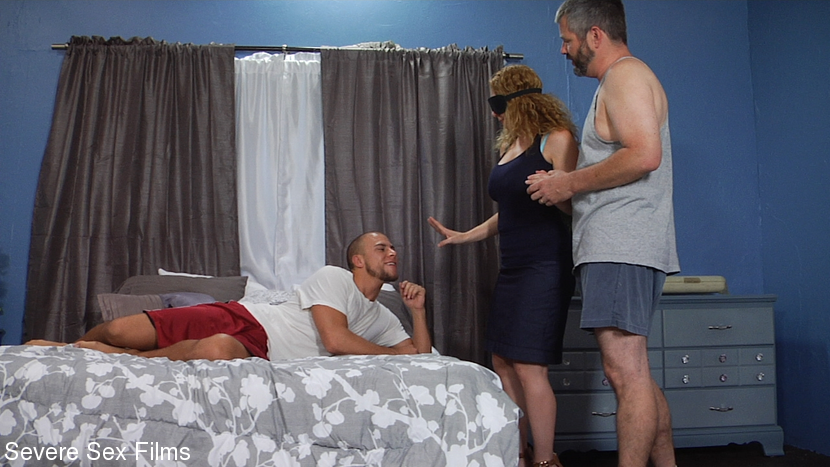 What, did you think all of these BJ videos were gonna be strictly vanilla? Think again, butt-lovers! This site will add a whole new veneer to your new hole visions. Kink's interface is a plain but effective, featuring a range of subversive sex acts easily browsable by category. Do you like your blowjob porn with a little edging, bondage, or electro-shock fun? Wanna see your favorite porn stars getting kinky? You're bound to find their mouth-stuff on Kink.com.
In order for anal sex and kink to be successful, performers rely on communication and planning. Please kids, don't try this at home without talking to your partner(s) and doing the proper research! Now get your hiney over to Kink.com quickly––or you might get a spanking.
---
Swallowed
In the world of premium porn sites focused on blowjobs, Swallowed is The Beatles, a standard by which all others are judged. Subscribers get seven new scenes each month, featuring the mouthwatering brilliance of today's best performers for one low cost. Industry favorites like Riley Steele, Teanna Trump, Angela White, Ivy Wolfe, Adriana Chechik, and more have appeared on this orally fixated wonder.
With no download limits and over 200 scenes ranging from 30 to 60 minutes each, Swallowed will keep even the most dedicated viewer busy—and that's before the seven updates a month. Swallowed even realizes that many people watch porn on their phone and tablets these days and has optimized the site for mobile users. Swallowed is a winner all around.
---
Naughty America, a fantasy-focused wonderland of big-name porn actors and hardcore action, is another leading mega-site. It's also one of the only major porn sites to offer standard scenes and VR scenes for the same price. You can find your favorite stars, from Bridgette B. to Skye Blue to Demi Sutra, performing just for you. That's thousands of scenes across two planes of reality for one price.
It may be daunting for blowjob fans to wade through all that content, but Naughty America has a solution: The site's fantasy search section allows users to build a site specifically for their fantasies. You select a category, like "blowjob," then select "who" is giving you the blowjob from a drop-down menu. (For our purposes, we selected "veterinarian" because we couldn't believe it was an option.) Then you pick "where" the scene takes place, from a library to the backyard. It's incredible that you can be so specific when building out your scenes. What Naughty America lacks in its blowjob-specific content it makes up for with powerful search options and the ability to see a blowjob in glorious VR.
Read our full Naughty America review here.
---
Erika Lust has created an empire of high-quality sex films that are uniquely cinematic and inclusive. In addition to directing her own films, she collects works by other directors with a similar artistic vision. Lust clearly puts a strong emphasis on authentically pleasurable sex, which makes for steamy watching. These blowjobs should be watched in a theater. She also casts superstar performers with diverse bodies, genders, ages, and racial identities. Cruising her catalogue, you'll see renowned creators like Natalie Mars, Mickey Mod, Casey Calvert, and so many more.
Lust's film network includes three different sites. Lust Cinema collects original films and series along with content by studios like JoyBear, Adam & Eve, and Wicked Pictures. Else Cinema specializes in softcore porn, emphasizing softer, more sensual narratives. Original series XConfessions features short films inspired by confessions submitted anonymously by viewers.
Membership costs to each site vary, but Lust Cinema costs more. A Lust Cinema login grants you access to Else Cinema, and you can add an XConfessions membership for $2.95/mo. If you're not exclusively into secret smut or soft-core, the Lust Cinema bundle is a steal.
---
Onlyblowjob
You've got to love a site that tells you its whole story in its name. The aptly titled Onlyblowjob is exclusively focused on heterosexual blowjobs of all types. You'll find two guys and a girl, two girls and a guy, a host of racial identities, aggressive blowjobs, sensual blowjobs, and everything else an oral fan could wish for. Rather than the blowjob just being part of the scene, Onlyblowjob makes it the star of the show.
The site's only weakness is its slow update schedule. Subscribers only get two new scenes a month, which may not be enough for some users. Still, we're talking about niche porn, and you're paying for a specific experience. Don't worry, there is a massive library of over 1,700 older scenes waiting for you, and each new scene is worth the wait.
---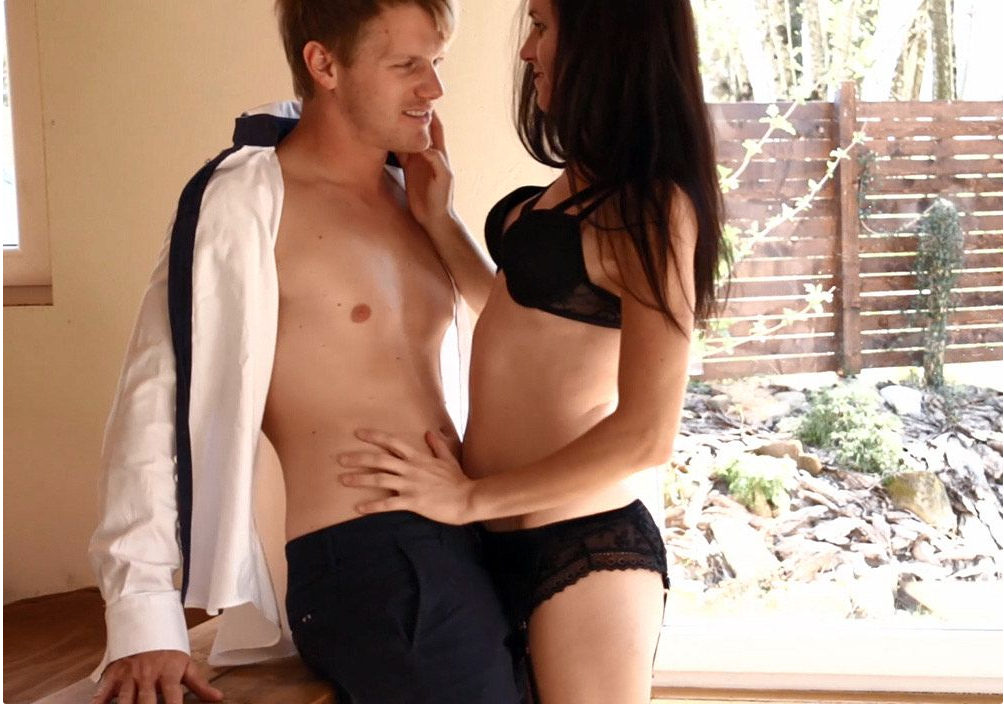 This site is a homemade sex jewel, featuring real-life couples who want to share their sexuality with the world. The site's format has a similar user-submitted vibe as other amateur porn sites but with a more curated feel. Paulita Pappel is a self-proclaimed exhibitionist and voyeur, and she created Lustery in the name of "reclaiming your own gaze". Seeing relatable, intimate homemade sex on the site is an empowering experience for performers and viewers at the same time. Blowjob tags include "deep throat" and "oral sex," which usually tends to go both/all ways.
Lustery also hosts both the POV blog and podcast, where you can get to know couples from the site and other industry pioneers. Both blog and podcast are incredible sources for current outlooks on sexual health, culture, and identity.
---
MakeLoveNotPorn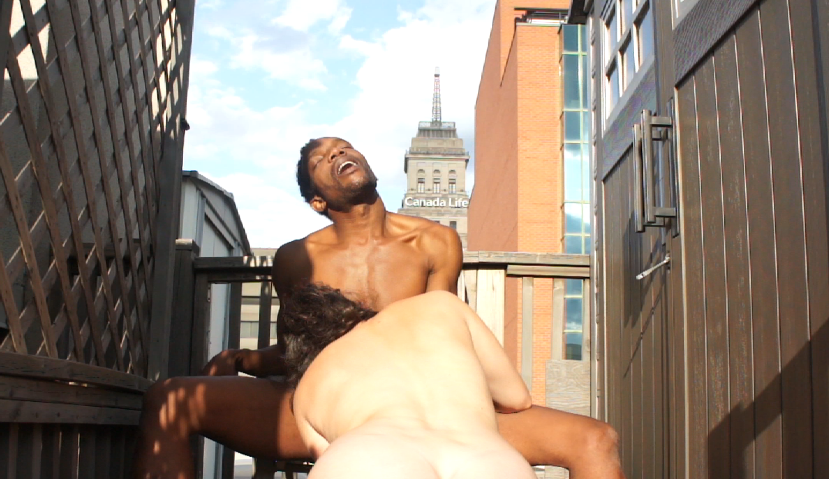 Cindy Gallup is the creator of MakeLoveNotPorn. She doesn't refer to the videos on the site as porn, but says that they're a celebration of real-life sex. Her mantra "pro-sex, pro-porn, and pro knowing the difference" blurs the semantic lines of amateur porn in the best way. Instead of hiring performers to perform scripted sex, MakeLoveNotPorn sources real sex tapes from real, everyday people. MLNP calls itself the world's first social sex platform, and that sex-positive attitude shines in every video. Scroll through the curated collections like "MakeMeTimeLove" or browse the site's whimsical tags like #giggly, #yes!yes!yes! and #procrasturbation. There's even a curated collection called "MakeBlowjobPorn".
Best of all, membership to MakeLoveNotPorn is free, and from there you can rent individual videos for $5 each. The only risk involved? MLNP's content might make you want to submit your own homemade porn!
---
Brazzers has built itself into one of the United States' biggest porn sites through its dedication to constant updates and world-class talent. Do you have a favorite porn actor from the last 15 years? There's a good chance Brazzers has them on tape having hot sex. While Brazzers doesn't have a vertical that focuses exclusively on blowjobs, it does the next best thing by letting you know how much oral is in a scene.
Brazzers ranks how much time each scene spends on different sex acts. Rather than skipping around to see if a scene features just a few minutes of oral, you can track exactly how much of a scene is a blowjob. When you consider that Brazzers has thousands of scenes—and adds loads more each week—the ability to see what's in a scene before you watch it is a time-saving wonder. Now you can quickly and easily find the scenes that feature your favorite stars showcasing your favorite talent.
Read our full Brazzers review here.
---