It's been such a stressful year. Thankfully, there just might be enough massage porn on the internet to get us to the end of it.
Although massage parlors are finally re-opening and operating under strict COVID-cautious guidelines, the new rules mean added stress. Don't get me wrong: the guidelines are necessary. But they definitely don't lessen the tension of our current situation. If you want to brave the trek to your favorite nearby massage spot, more power to you! But, if you're not trying to venture out into the great unknown for deep tissue treatment, don't worry. I have a solution that'll melt-away your blues and take care of more than just your bad back. Three words: sensual massage porn.
Why sensual massages in the first place?
Giving a sensual massage is a great way to release tension and spark arousal. There are various ways to perform erotic massage, so you can get as creative as you're comfortable with. The massage itself can cover the whole body, or be groin-specific. Some only require the use of your hands while others are performed body-to-body. At their most basic, sensual massage borrows the touch motions of a regular massage and invites them to the erogenous zones. Happy ending massages offer all the therapeutic benefits of a massage and that of sexual pleasure, so not only do they feel great, they provide release as well! Incorporating erotic massages into your foreplay can help stimulate the flow of oxygen-rich blood to where it matters most, especially if you're someone who struggles with arousal.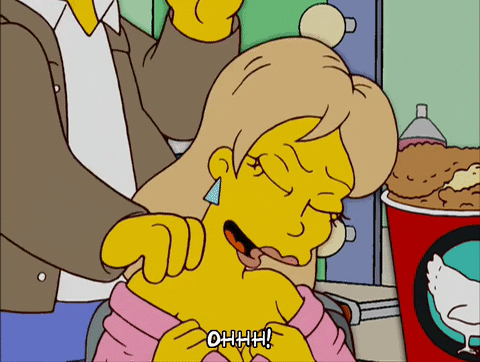 One of the most common misconceptions about sensual massages is that it takes two people (one to give and one to receive). While that is the most common way of enjoying one, by no means does it mean that you can't enjoy one on your own. Anyone that's practiced guided or mindful masturbation will tell you that it's well worth the effort.
How to explore erotic massage at home
If you're interested in exploring the world of massage with a partner, your first step should be to set the tone. It's important to be transparent with your partner in terms of where you want this experience to take you both whether that be penetration, sex, climax, etc. After that, it's up to you to set the mood. Dim the lights, throw on a playlist, light some candles. Invest in a good massage oil with a calming scent like lavender or rose, or go the natural way and opt for some coconut or almond oil.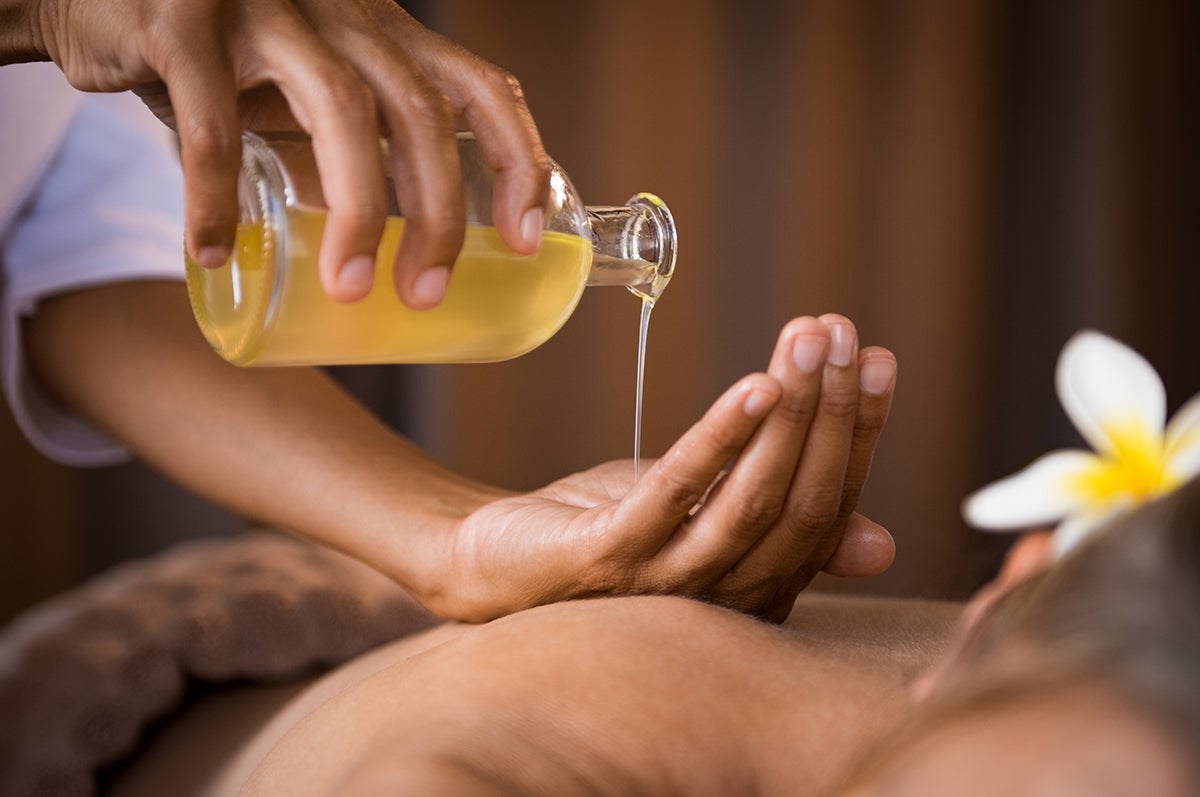 When you start, remember that your main goal is to make your partner feel good. This shouldn't be a roundabout way of getting what you want. You might want to start high with the shoulders and then work your way down to the thighs and legs. Listen to your partner's breath and feel their movements. Don't ignore the erogenous zones, but don't fully dive in just yet. Build the arousal. If it comes to a point in the massage where you and your partner are ready to take it to the next level, transition in a way that feels natural to you.
While sensual massages with a partner are very intense and intimate, the same can be said for when you go solo. Instead of having a partner's hands exploring, you're getting a front-row seat to discovering your own pleasure. Take as much time as you need to explore your body and the feelings that come with it. Set the mood, treat yourself to some chocolate-covered strawberries or throw on some sexy tunes––whatever it takes to get yourself feeling relaxed and ready. Whether you begin by massaging your body with oils or just by practicing deep breaths is up to you. You are the one in control. Take this opportunity to get to know yourself and what feels good to you.
Understand that this process isn't about the climax. Rather, it's about coming closer with yourself (and your partner). Professional homeopath Michele Brookhaus writes, "When you are done exploring, if something felt pleasurable and you want to explore that further, please do. If it feels like you'd give yourself more attention, don't stop. But also if what you've done is enough, honor that. You'll know when you are complete."
Best massage porn sites
Fantasy Massage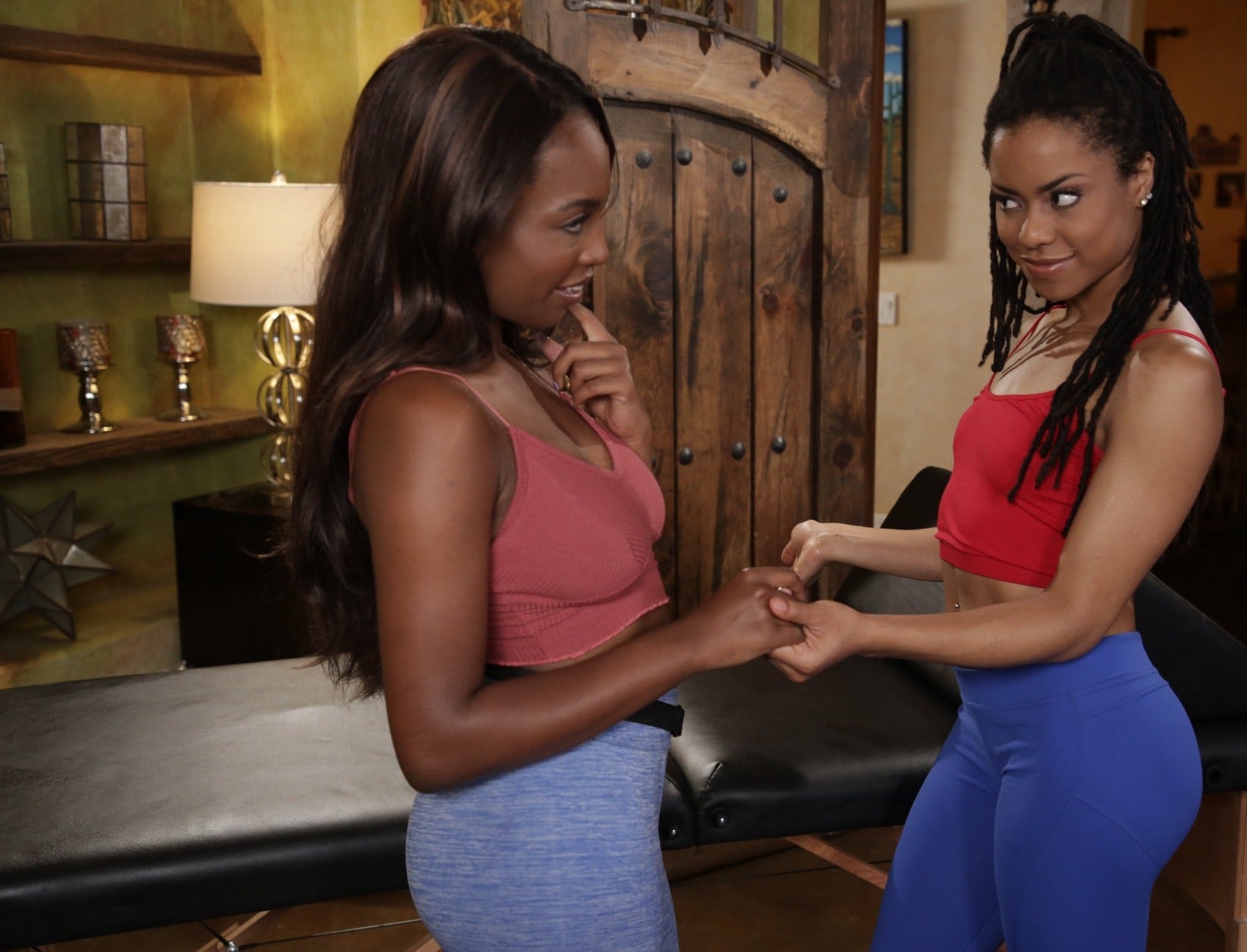 Wave hello to the leading massage porn site on all of the internet. Fantasy Massage brings only the best to the table––and sometimes that means borrowing ideas from its fans. The site uploads new content monthly, but that shouldn't stop you from sharing. Got an irresistible happy ending massage scenario that you want to see played out by the best names in porn? Submit it to Fantasy Massage! This massage parlor is happy to help you get those tense muscles relaxed and aching for more.
Fantasy Massage features performances by Joanna Angel, Kira Noir, Adriana Chechik, Lena Paul, and so much more! Members retain unlimited access to thousands of high-res picture sets and thousands of HD massage porn videos. Best of all, a subscription to Fantasy Massage also unlocks extras from its sister sites. Gain access to All Girl Massage, Soapy Massage, Nuru Massage, Tricky Spa, Massage Parlor, and Milking Table with your Fantasy Massage subscription.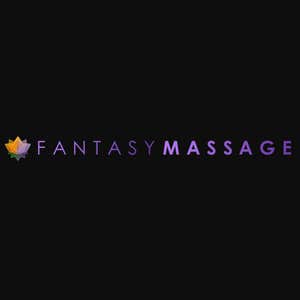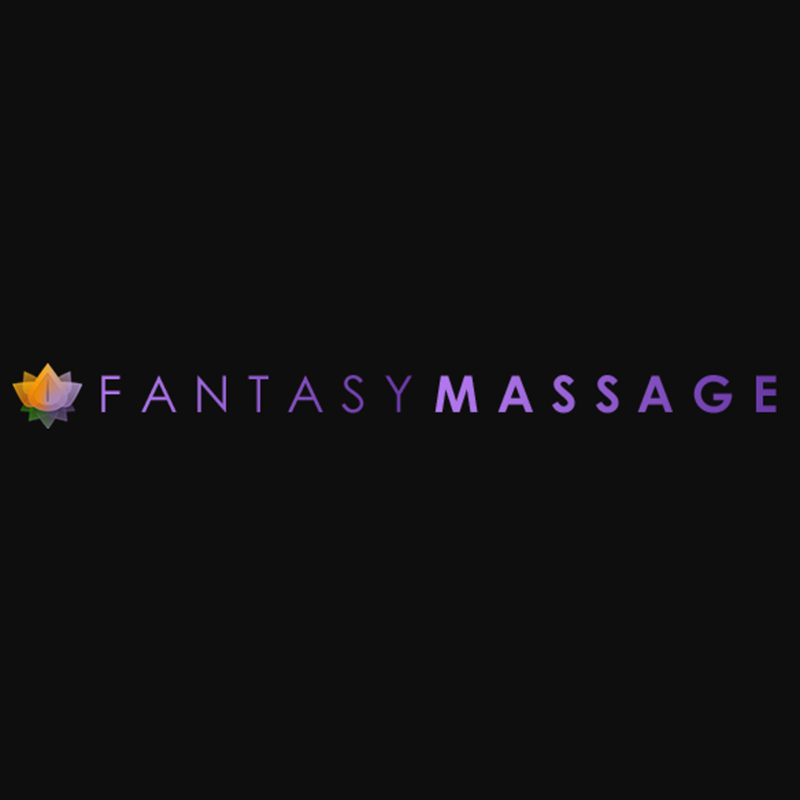 | | |
| --- | --- |
| 3 days | $1.00 |
| 1 month | $14.95 |
| 1 year | $95.40 |
---
All Girl Massage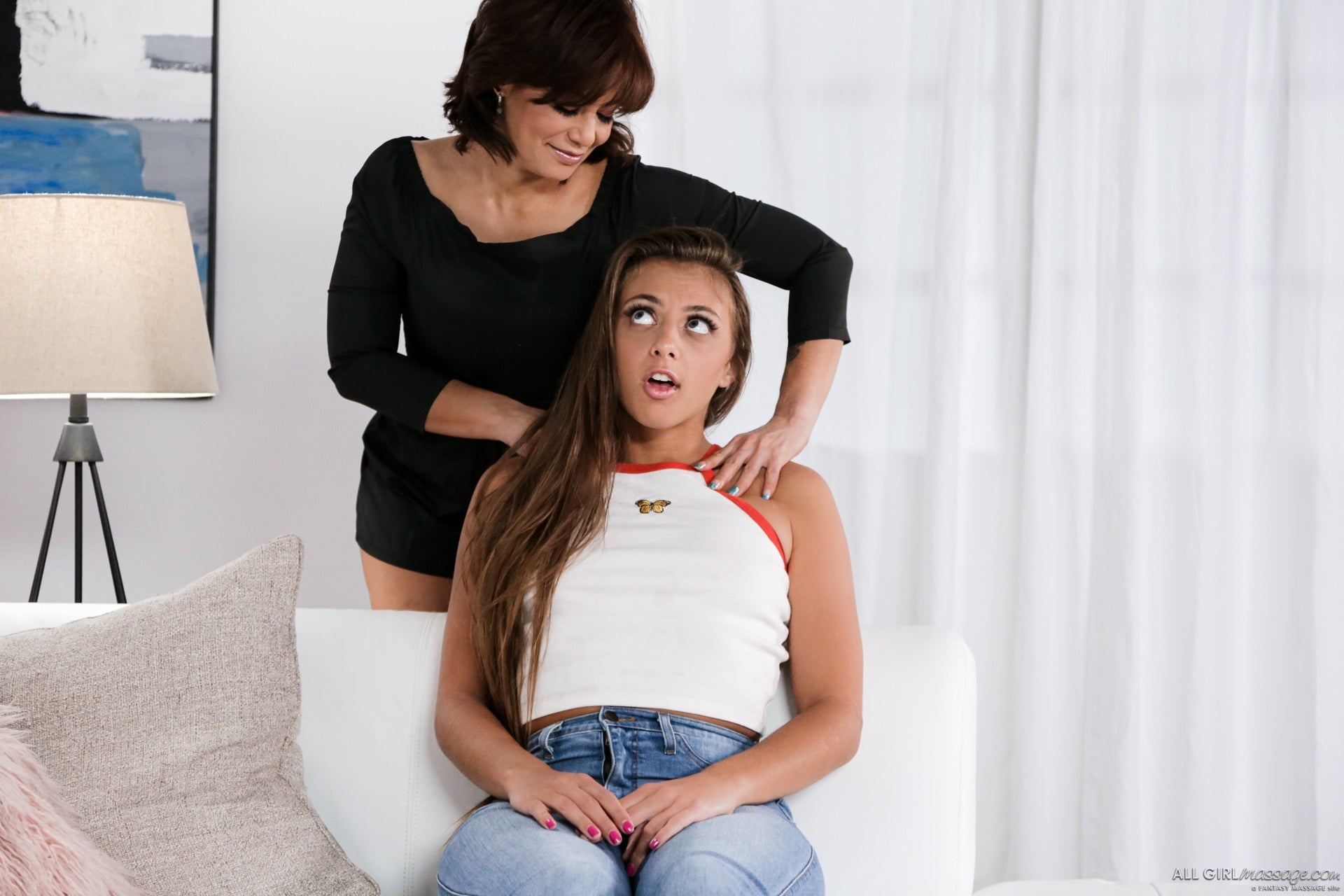 Looking for only the hottest lesbian massage porn? All Girl Massage should be your new homepage. The site produces original lesbian content that you won't find anywhere else. It also features some of the most-loved players in porn, so not only will you see some new faces but some familiar ones, too! We're talking Brandi Love, Abella Danger, Angela White, Lily Rader, and RayVeness.Your membership includes 400+ videos of lesbian massage porn that tell stories of beautiful female massage clients succumbing to the magic of touch. Relax those muscles and get ready to enjoy some of the most erotic massages online with All Girl Massage. Membership also includes unlimited streaming and downloads, as well as access to additional features like Fantasy Massage, Soapy Massage, Nuru Massage, Tricky Spa, Massage Parlor, and Milking Table.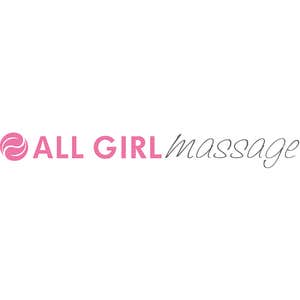 | | |
| --- | --- |
| 3 day trial | $1.00 |
| 1 month | $14.95 |
| 1 year | $95.40 |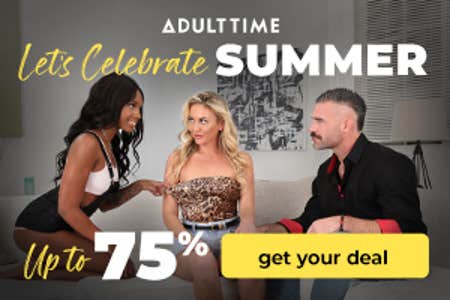 ---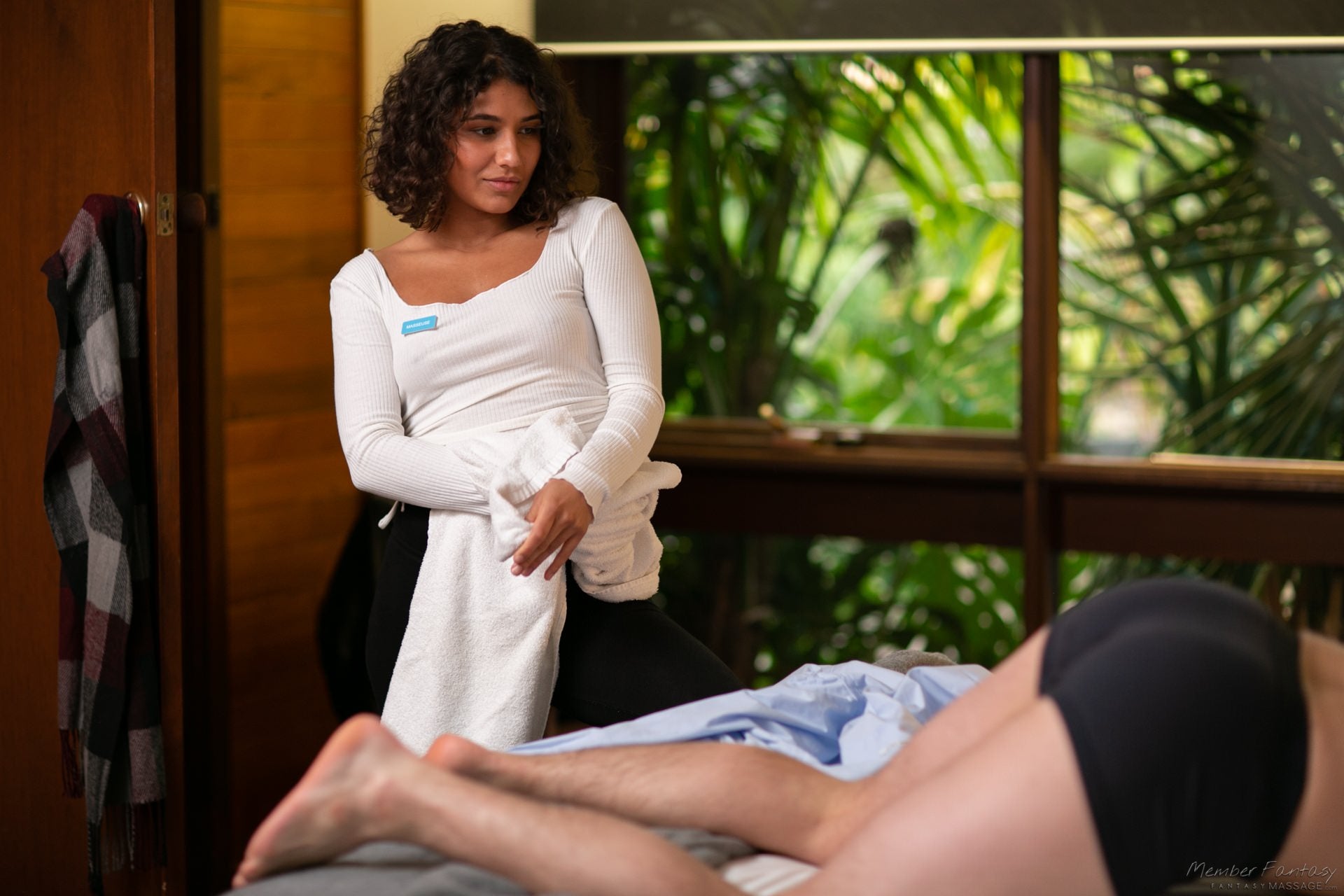 Adult Time is basically the Netflix of sensual massage porn. With a robust list of over 200 channels, 50,000 episodes, daily uploads and updates, and over 30 awards won in 2020 alone, Adult Time snags the coveted "ultimate subscription platform" award from us. Expect to find fantastic, award-winning original content, as well as popular titles from studios like Vixen, xConfessions, FemJoy, and more. Want to spice it up? There's a category for that. Want to slow it down to something a bit softer? There's also a category for that. The possibilities are endless and so are the films!
---
Nuru Massage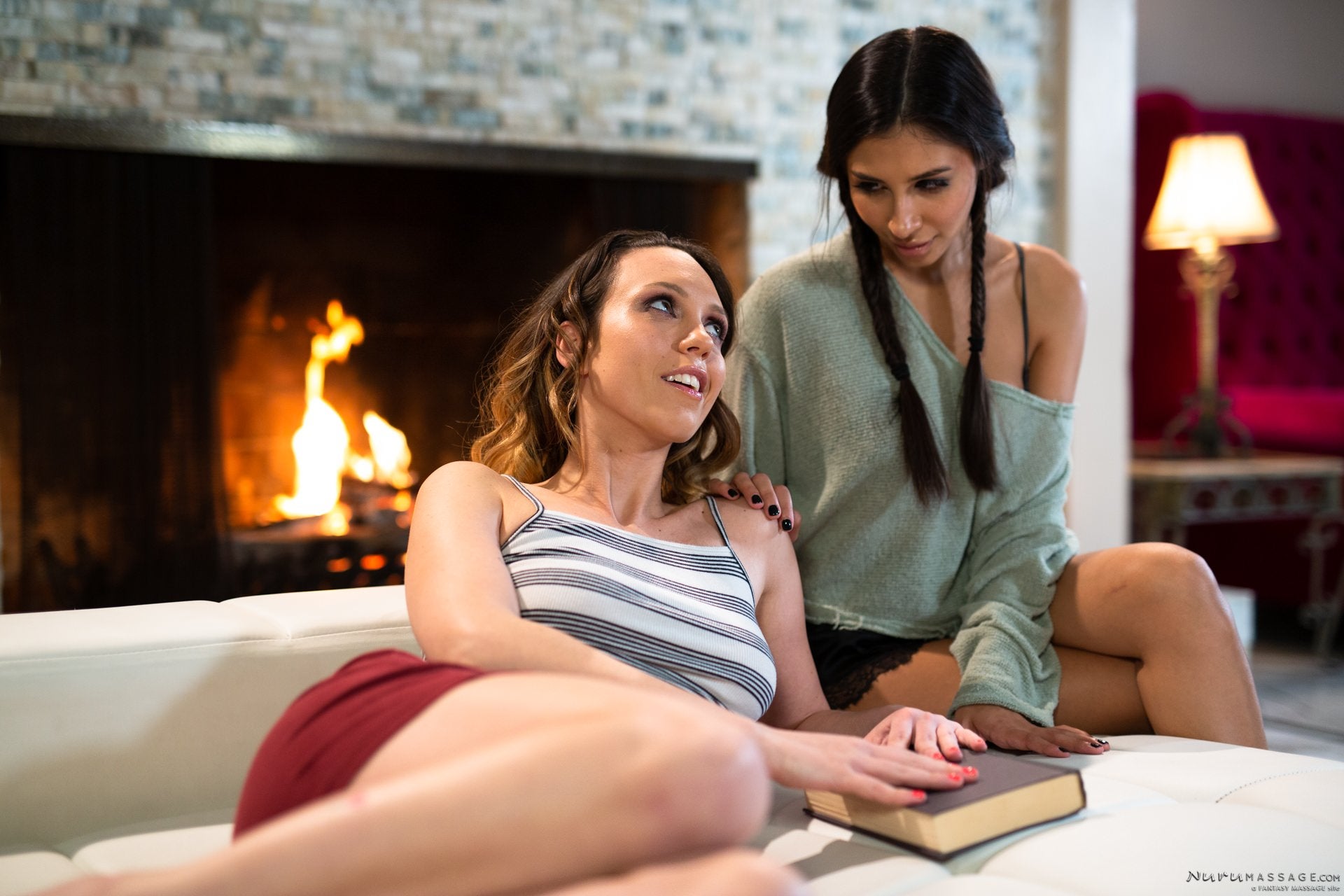 Another subsite of Fantasy Massage, Nuru Massage is a dedicated host to the hottest sensual massage porn. So while it's also related to All Girl Massage, this site shows more than just girl-on-girl loving. From bi threesomes to wet-and-wild duos, erotic massages, and fantasy submissions, Nuru Massage is a spectacular site for it all. Members gain access to 1,000+ massage porn videos, additional networks (All Girl Massage, Fantasy Massage, Tricky Spa, Soapy Massage, Massage Parlor, and Milking Table), and an A-list of actors. Members can also stream and download as much porn as they'd like! What sets Nuru aside from other massage porn sites is its sensual use of Nuru Gel before its actors engage in hardcore anal sex. For those of you new to lube, Nuru is the original personal lubricating massage gel on the market. It's like a slip-and-slide for sexual encounters!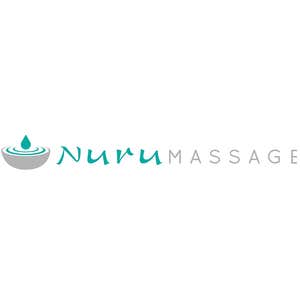 | | |
| --- | --- |
| 3 day trial | $1.00 |
| 1 month | $14.95 |
| 1 year | $95.40 |
---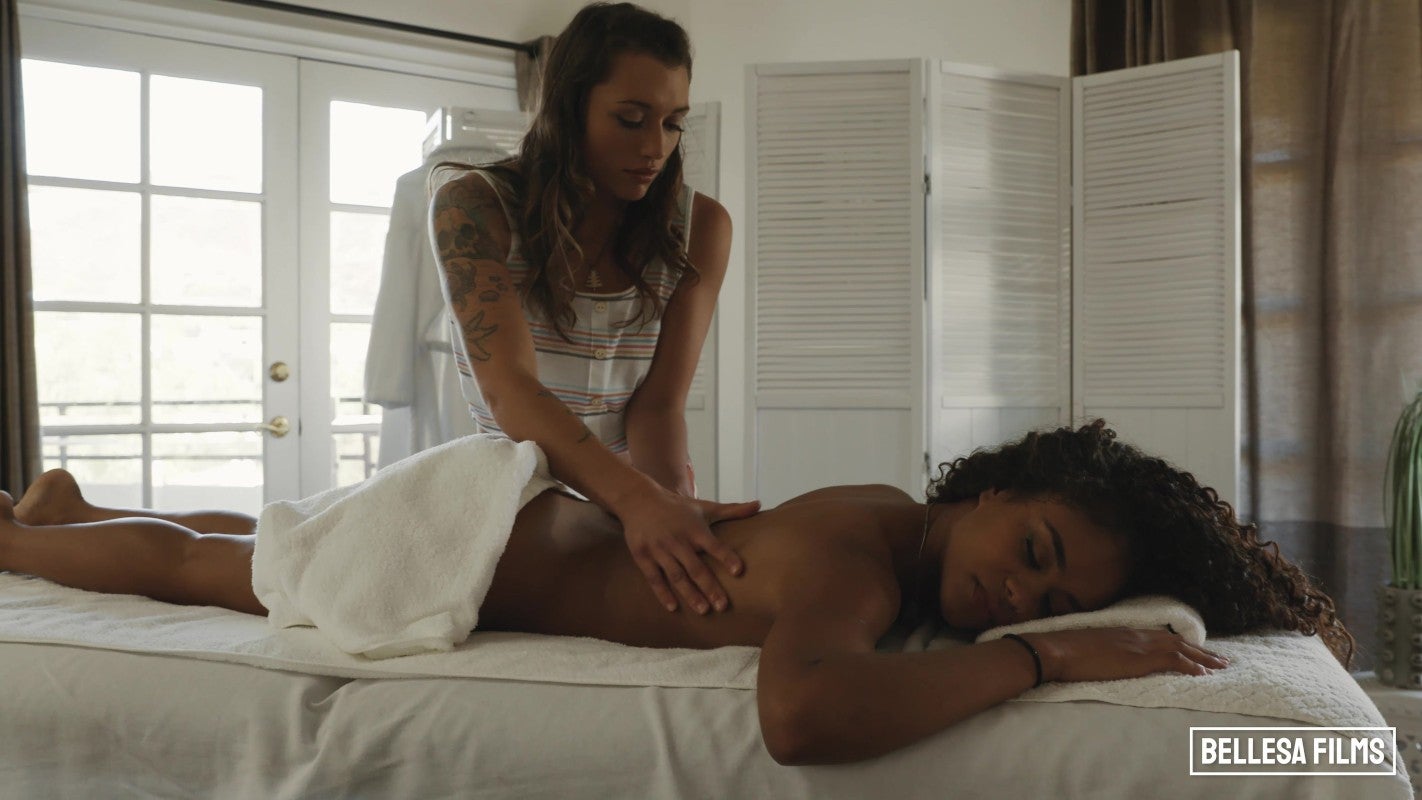 This one is for the porn connoisseurs who've been searching for happy ending massage porn that looks…well, real! If the usual scripted sex scene just isn't cutting it anymore, Bellesa Films is tailor-made for you. The site's original videos and full-length films are shot by women for women and focus on female pleasure. Get ready for a lot of steamy action with a much sweeter delivery. No more obviously fake O's or foreplay that makes you cringe. Bellesa Films brings the tension and passion with every scene, leaving you sweaty and breathless after. The site boasts top categories such as female orgasms, couples, group sex, fingering, and ass play. But for more specific videos (like fantasy roleplay sex) you're better off searching by keyword. One visit to Bellesa, and you'll never look back.
---
Massage Parlor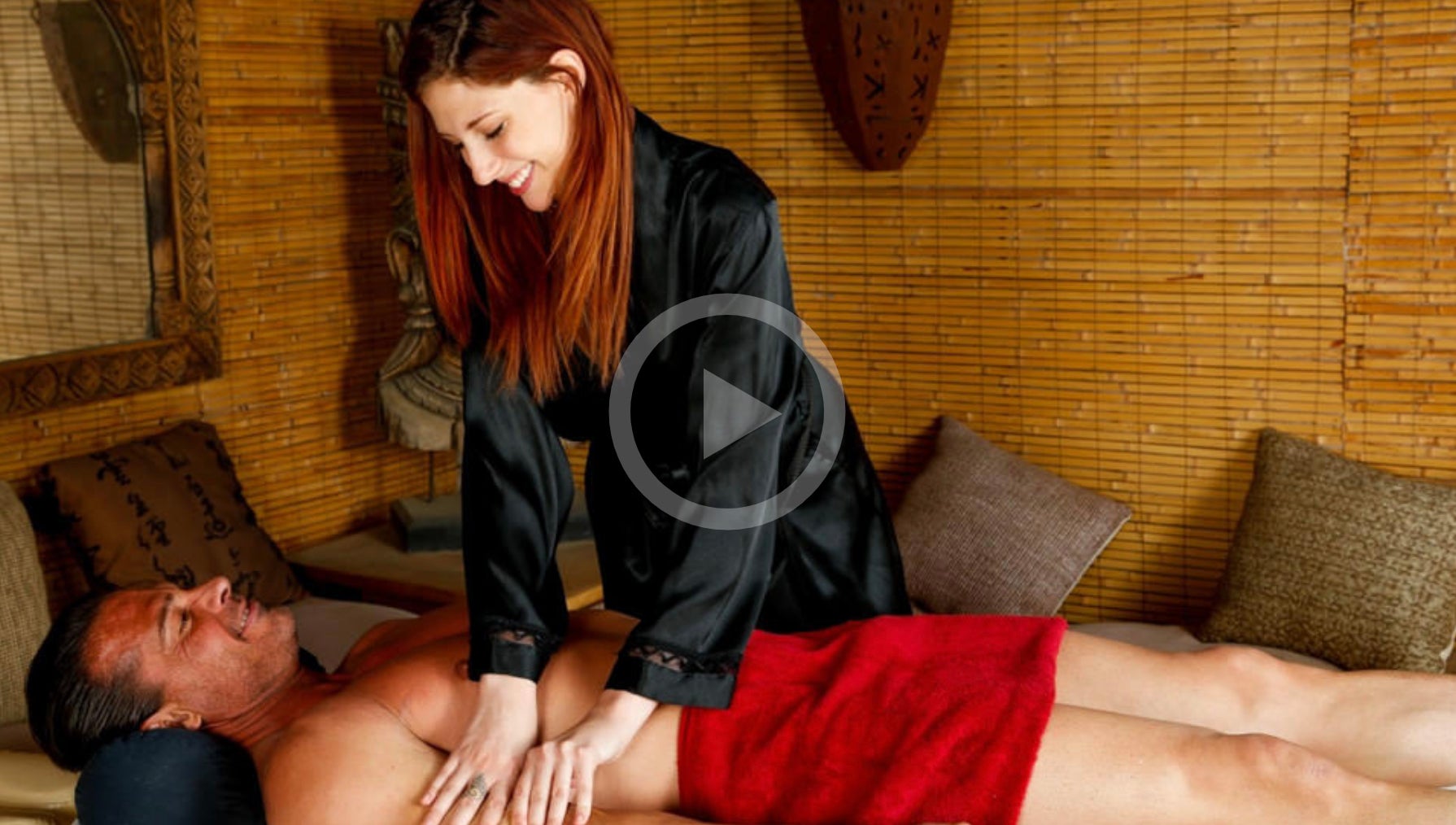 Unlike other Fantasy Massage porn sites, Massage Parlor caters to one storyline: happy ending massage videos. With only 300 videos to shuffle through, this is the smallest website of the bunch. However, it does come with some perks! Like its sibling sites, a membership to Massage Parlor also includes access to Fantasy Massage, All Girl Massage, Nuru Massage, Soapy Massage, TrickySpa, and Milking Table. So if you're looking for a site that quite literally covers it all, this is it.
| | |
| --- | --- |
| 3 day trial | $1.00 |
| 1 month | $14.95 |
| 1 year | $95.40 |
---
Soapy Massage
If you want to watch sensual porn with a twist, Soapy Massage is the site for you. Like its sister site, Massage Parlor, this host also focuses on one theme: soapy, shower/bath sex, and massages. It's a true wet-and-wild situation. Members can submit their fantasy massage ideas for a chance to see it come to life on the site. Or they can happily enjoy the 250+ videos of steamy shower massages already online. The site uploads new content weekly, so you'll never get bored. And as with all other Fantasy Massage sites, subscribers can view and download as many videos and images as their heart desires.
Subscriptions to Soapy Massage also include access to the other sites on the network.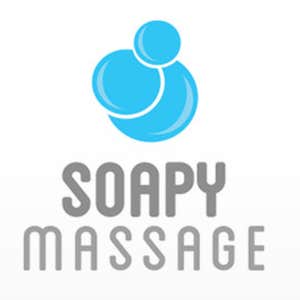 | | |
| --- | --- |
| 3 day trial | $1.00 |
| 1 month | $14.95 |
| 1 year | $95.40 |
---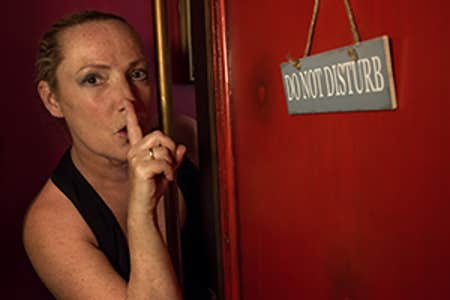 Cinema Joy is for anyone who enjoys massage porn centered around female pleasure. Founded by another boss, Petra Joy (the recipient of over five major awards, including the Feminist Porn Award, the Trans Award, and the Cinekink Award), the site also boasts a cast of all-female directors. You won't see a category menu on the site, but there is an advanced search bar if you have a particular type of film in mind. When searching "lesbian," premium scenes from notable films like Snapshot, Strap on Motel, and CrashPad: Guide to Fisting populate alongside feature-length lesbian films. If being able to view all of Petra's content isn't enough of a draw for you, the rest of the erotic, female-oriented porn should do it.
What's included is truly a filthy sight to behold. Sadly this once mighty website rarely gets updated anymore. For example, it only added five movies in 2019. However, the back catalog includes over 100 exclusive scenes and blisteringly erotic curated content.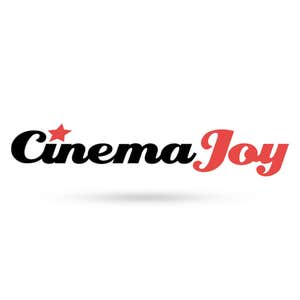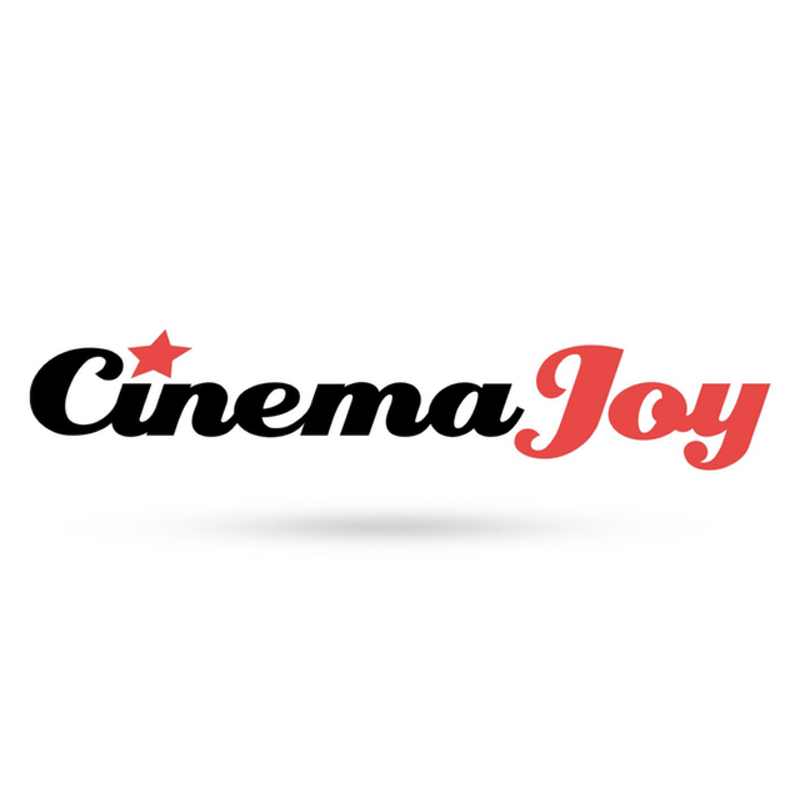 | | |
| --- | --- |
| 1 Month | $29.99 |
| 6 Months | $59.96 |
| 12 Months | $119.95 |
---
Milking Table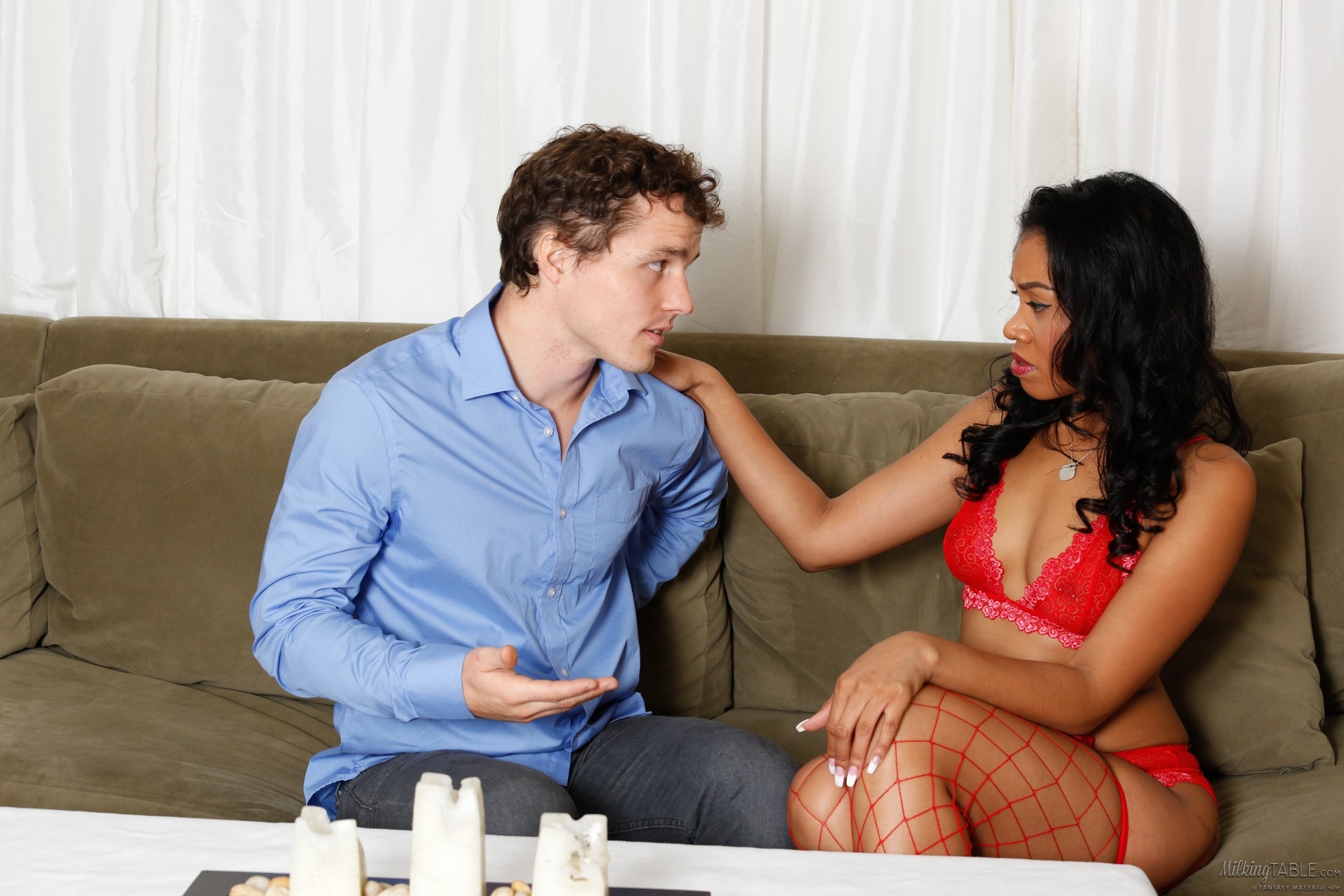 Milking Table brings you the best massage porn alongside some pretty dang nasty gloryhole f*cking. This site is also apart of the Fantasy Massage network, so a subscription unlocks loads and loads of content. In addition to new weekly uploads, Milking Table provides members with unlimited access to stream and download from any of the Fantasy Massage sites (Fantasy Massage, All Girl Massage, Nuru Massage, Soapy Massage, and TrickySpa). The only downside to this site is it only has a couple of hundred videos, so unless you're steaming for cock-milking masseuses, you may enjoy the happy ending massages on its related sites more.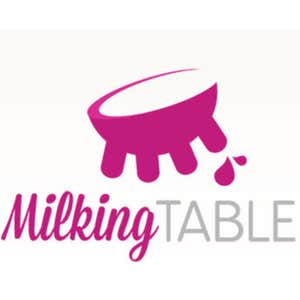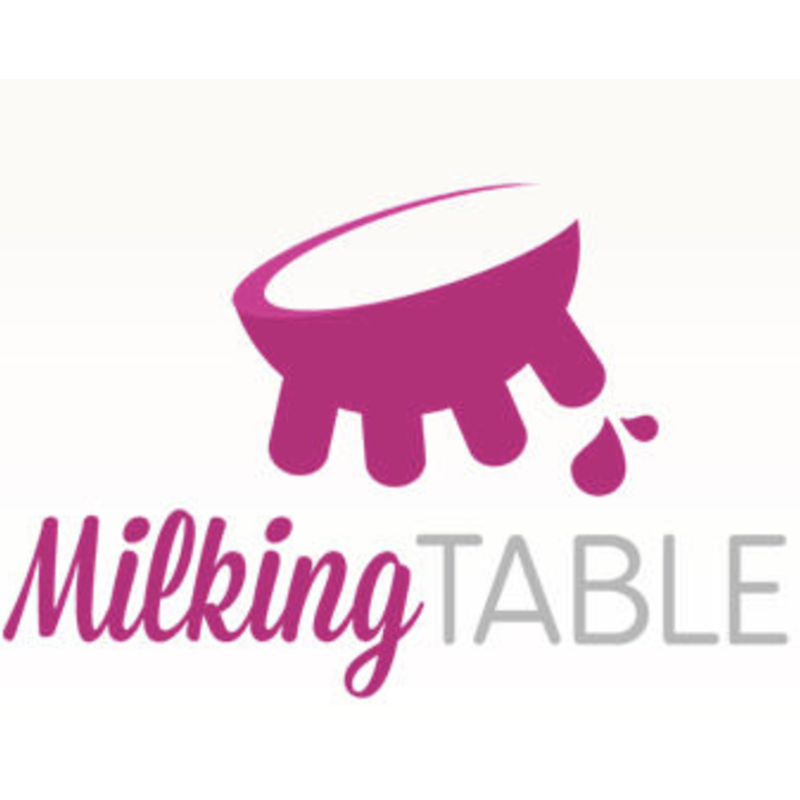 | | |
| --- | --- |
| 3 days | $1.00 |
| 1 month | $14.95 |
| 1 year | $95.40 |
---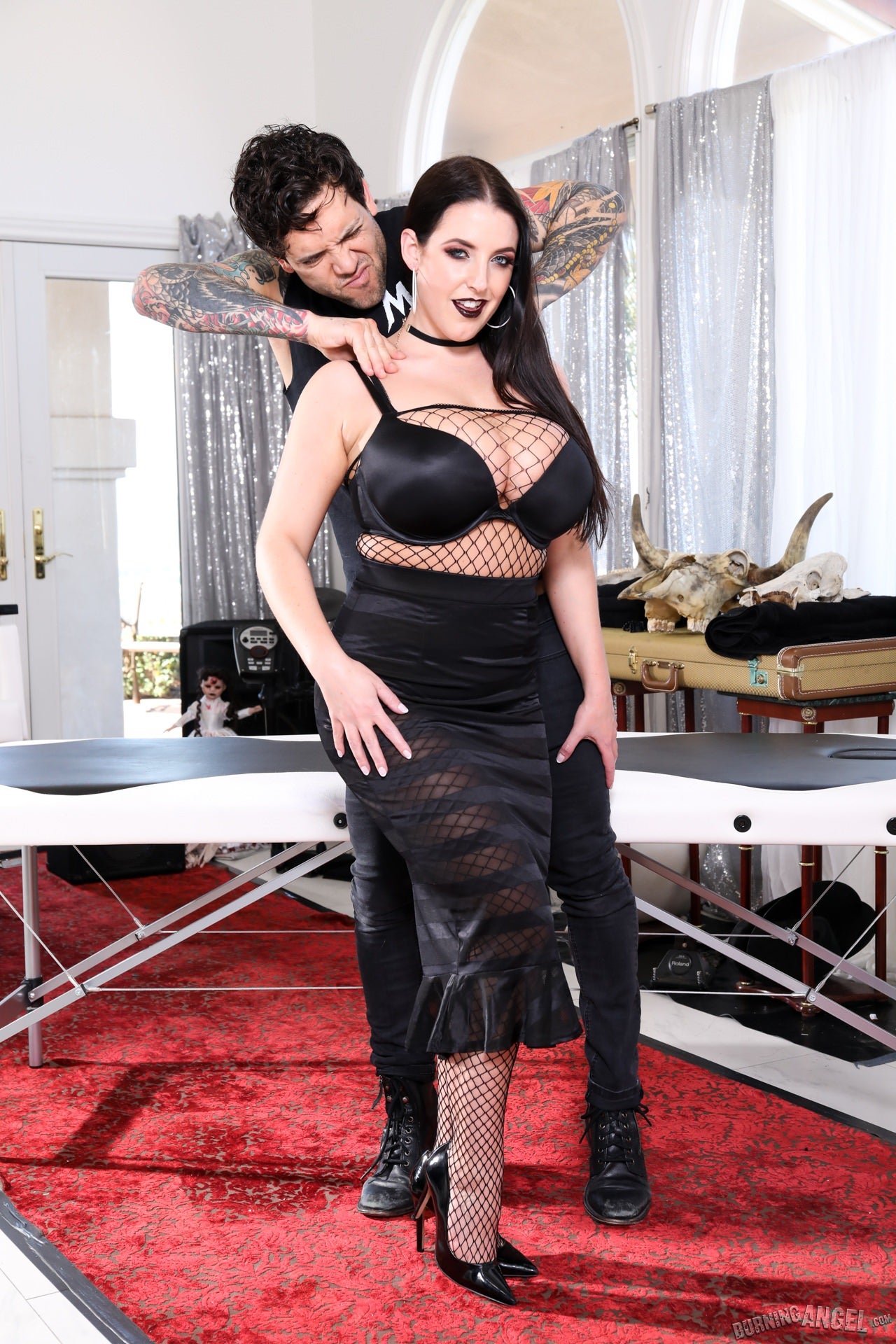 This site is completely dedicated to alternative style and tattooed models and was founded by performer Joanna Angel. Inside, you'll find all the tattooed goths, punks, emos, skaters, and happy ending massages you can imagine.
If you're familiar with the major porn streaming service AdultTime, then you'll be happy to know that it acquired the Burning Angel studio. So along with your Burning Angel membership, you'll have access to all 55,000+ videos in the AdultTime library! The Burning Angel site alone, however, is home to over 2000 videos. And not just any videos, it has been the recipient of multiple awards, including the 2020 winner for best action/thriller and best comedy sex scene. The site also offers over 70 categories and over 100 models to choose from. Recognize the names likes Abella Danger or Bree Daniels? You'll want to join Burning Angel. If you've been looking for true alt porn, what better place to go than the site that ushered in the movement?!
---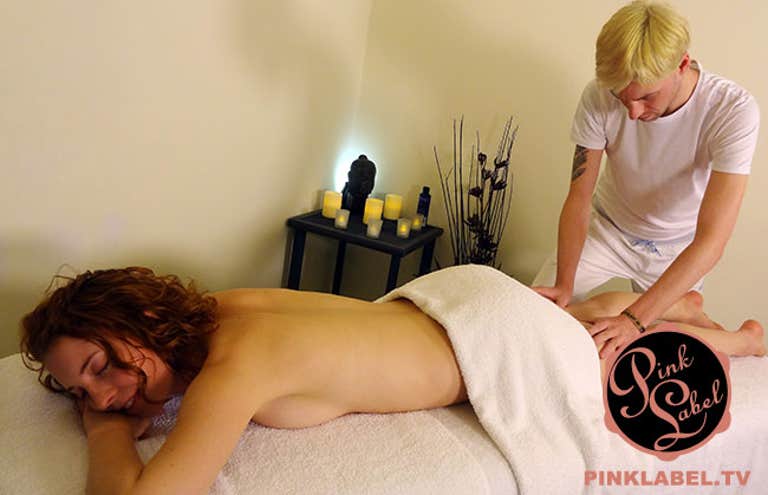 PinkLabel has established itself as one of the heavy hitters in queer massage porn. Founded by Shine Louise Houston, PinkLabel hosts over 50 different indie porn studios (including Erica Lust, Pink and White Productions, and many more). Comprised of queer, trans, POC, seniors, and actors with disabilities, PinkLabel clearly understands porn markets go beyond the stereotypes. PinkLabel's effort to include largely underrepresented groups in the adult film industry mustn't be overlooked.
This ethical porn site is free to peruse but to access the content you'll need to become a member. The premium membership includes a curated collection of hundreds of titles, unlimited access, and a permanent streaming library. All memberships help support PinkLabel's own featured independent directors and studios. If you're looking to whet your appetite with various high-quality and diverse films made by and for the communities they feature, PinkLabel is your best bet.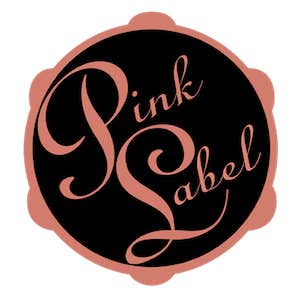 | | |
| --- | --- |
| 1 Month | $25 |
| 3 Months | $69.99 |
| 12 Months | $119.98 |
---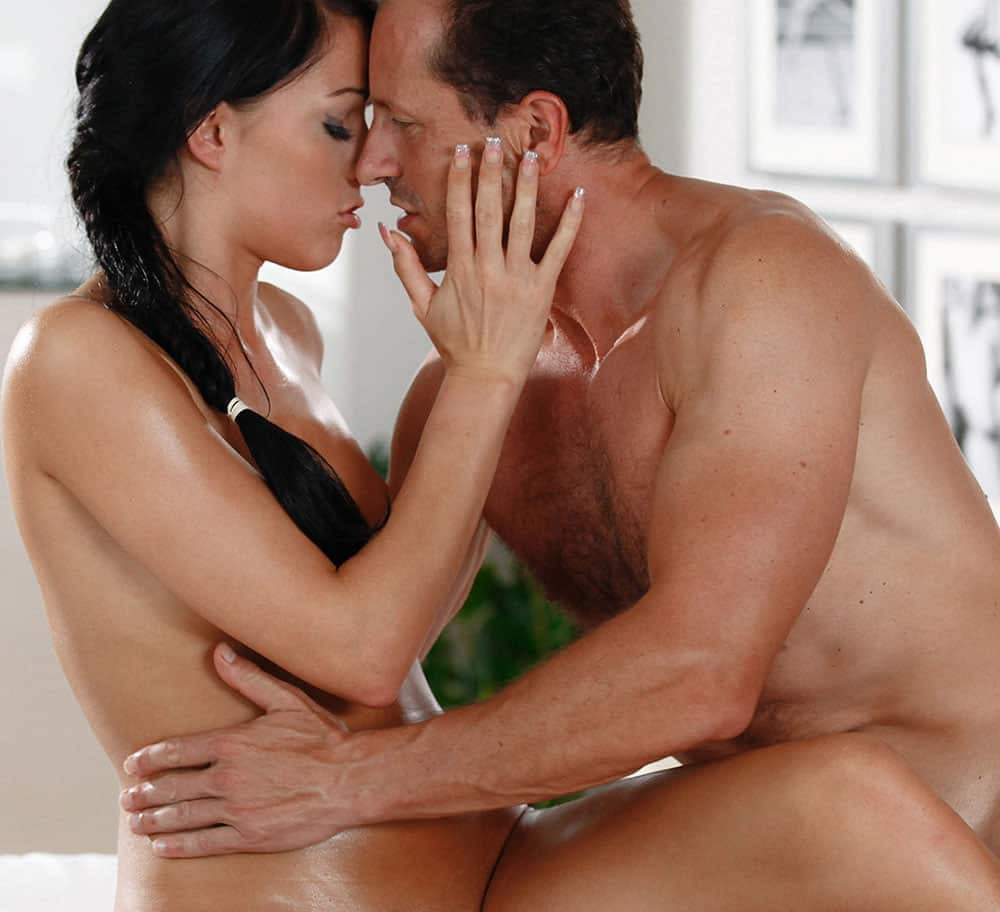 Sssh.com is a sensual massage porn site for women and for good reason! Its films are ethically produced, sex-positive, and put the focus on female pleasure (not just cismale!). The site's original movies have also been the recipients of several prestigious film awards. It seems like every feature on this site is a huge draw. Although Sssh doesn't allow non-members to browse the video selection offered, the slideshow on the homepage will give you an idea of what can be expected. Sssh's exclusive original movies, performers, and erotic photo galleries have garnered enough attention to make this site too juicy to overlook.
---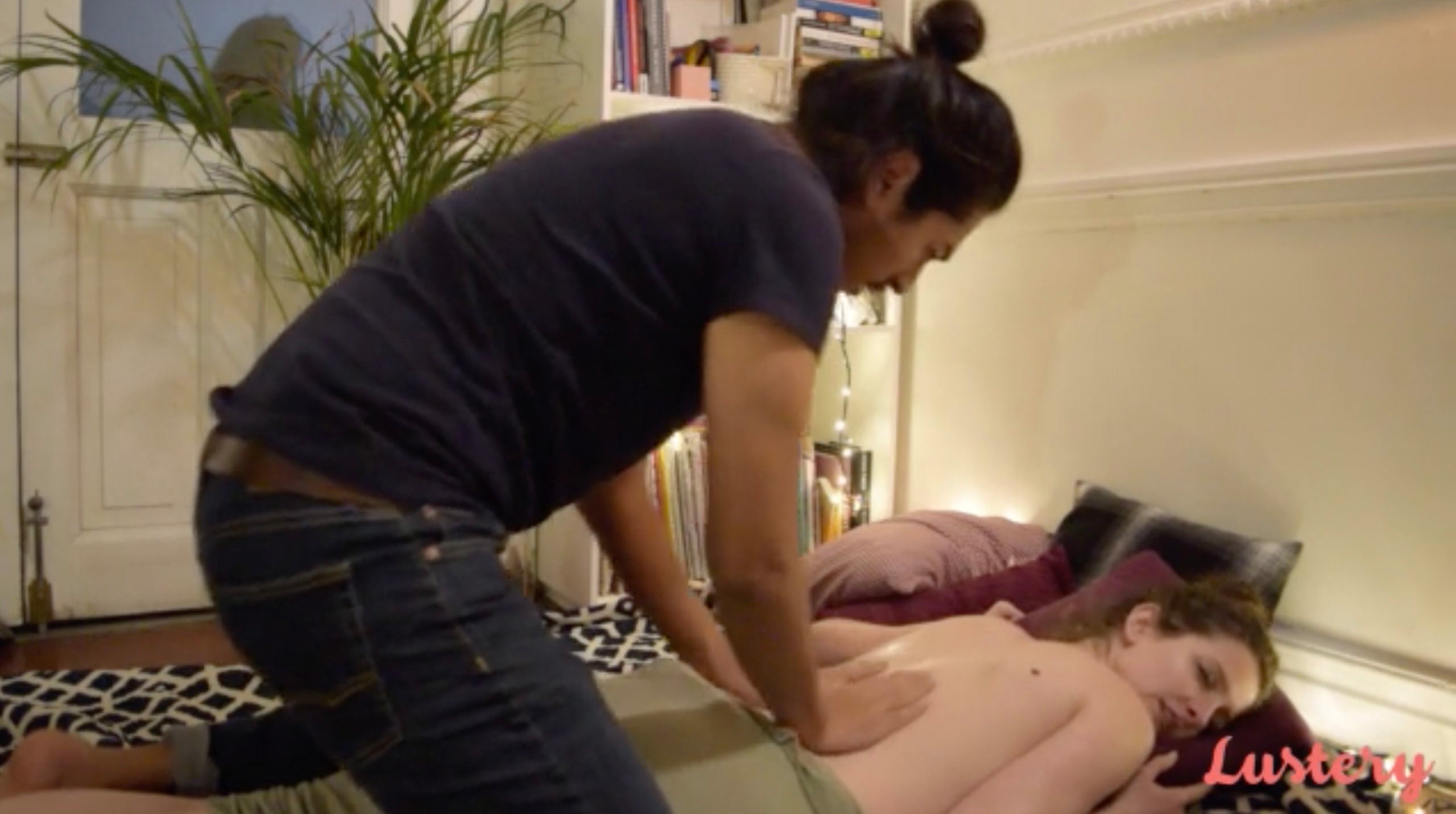 Lustery is the only site on this list that hosts real, couple-submitted amateur happy ending massage porn. I know what you're thinking: "I don't want to spend hours searching through poorly lit, shaky camera videos." Don't worry. While couples do film their own videos, they're all in HD and most have surprisingly great camera work.
The real upside to this site is getting to see real couples at work in their own environment. These videos are all so unique in the sense that there's no set, no film crew, and tons of personality. These real-life couples have an intimacy on screen that no standard porn site has been able to imitate.
Perks to being a member are….well, everything! Membership gets you access to the videos, couple bios, your own personalized hub, and the ability to submit your own videos and join the couples club. The site presents itself like no other porn site, with a fresh color palette, sweet font, and easy to navigate tabs that will leave no video unturned. For the porn watcher who's been searching for the most real of the real, or simply looking for completely different videos, Lustery is a must.
---
Sweet Sinner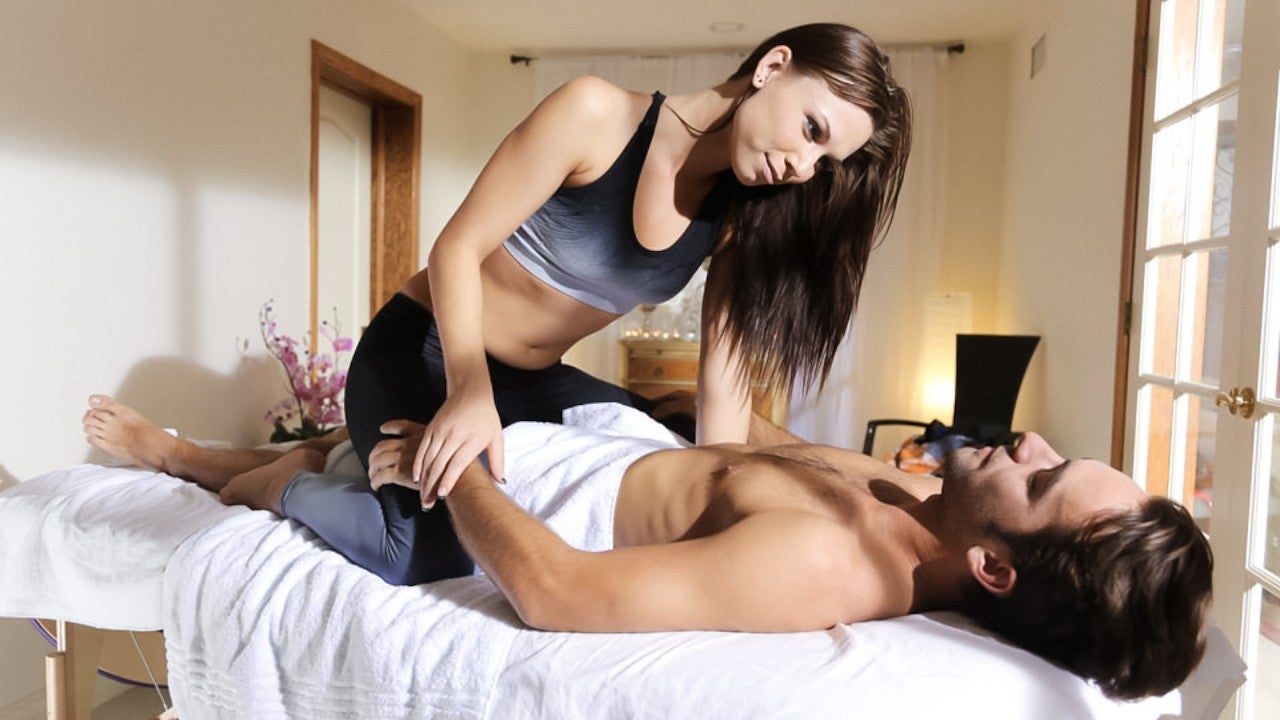 While the elegance of Sweet Sinner doesn't compare to some of the other sites on this list, you better believe its content makes up for it. Headed by Jacky St. James, an actress turned director sensation, the site features 1,000+ videos and 250 award-winning films. What Sweet Sinner exceeds at is producing great movies with relatable plots. If you've fantasized about it, it's probably been shot. Films like "Catfished 2" and "The Girls Next Door" are exceedingly popular within the site. And if you're not in the mood to watch a whole feature-length film, hot scenes from each film are available to view instead. This site will definitely feed your sweet tooth!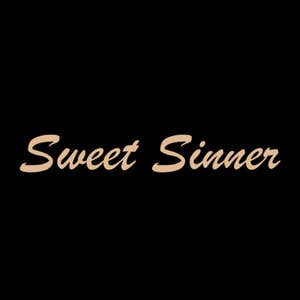 | | |
| --- | --- |
| 2 day trial | $2.00 |
| 1 month | $29.99 |
| 3 months | $59.99 |
| 12 months | $119.99 |
---
Couples Cinema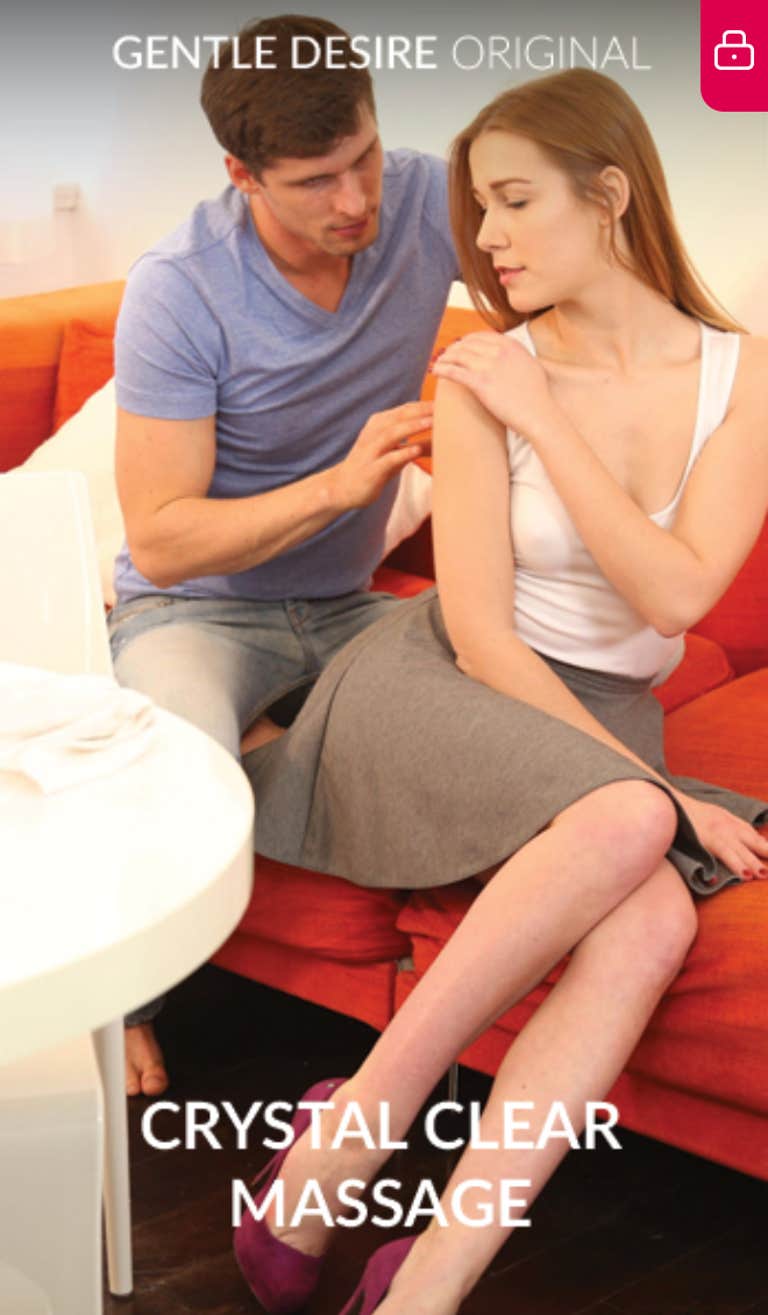 Introducing porn into your relationship can be difficult. Couple Cinema takes the stress out by curating content from today's top porn auteurs at a low price.
The difference between erotica and porn is often just pretension and intention. Take the artists making porn for couples at Couples Cinema. Produced by the top indie directors of adult cinema, all the content on Couples Cinema puts eroticism first. You can expect to see thoughtful camera angles and compelling emotional stories along with your orgies and cumshots.
This budget-priced site offers hundreds of films from a wide range of filmmakers. We suggest couples start with the aptly named Couple Fantasies films. They have the hottest performers, and their commitment to storytelling adds a relatable spark for new porn fans.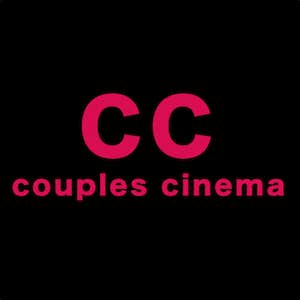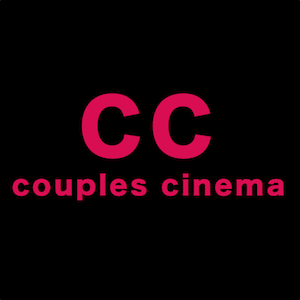 | | |
| --- | --- |
| 1 month | $9.99 |
| 3 months | $24.99 |
| 12 months | $99.99 |
---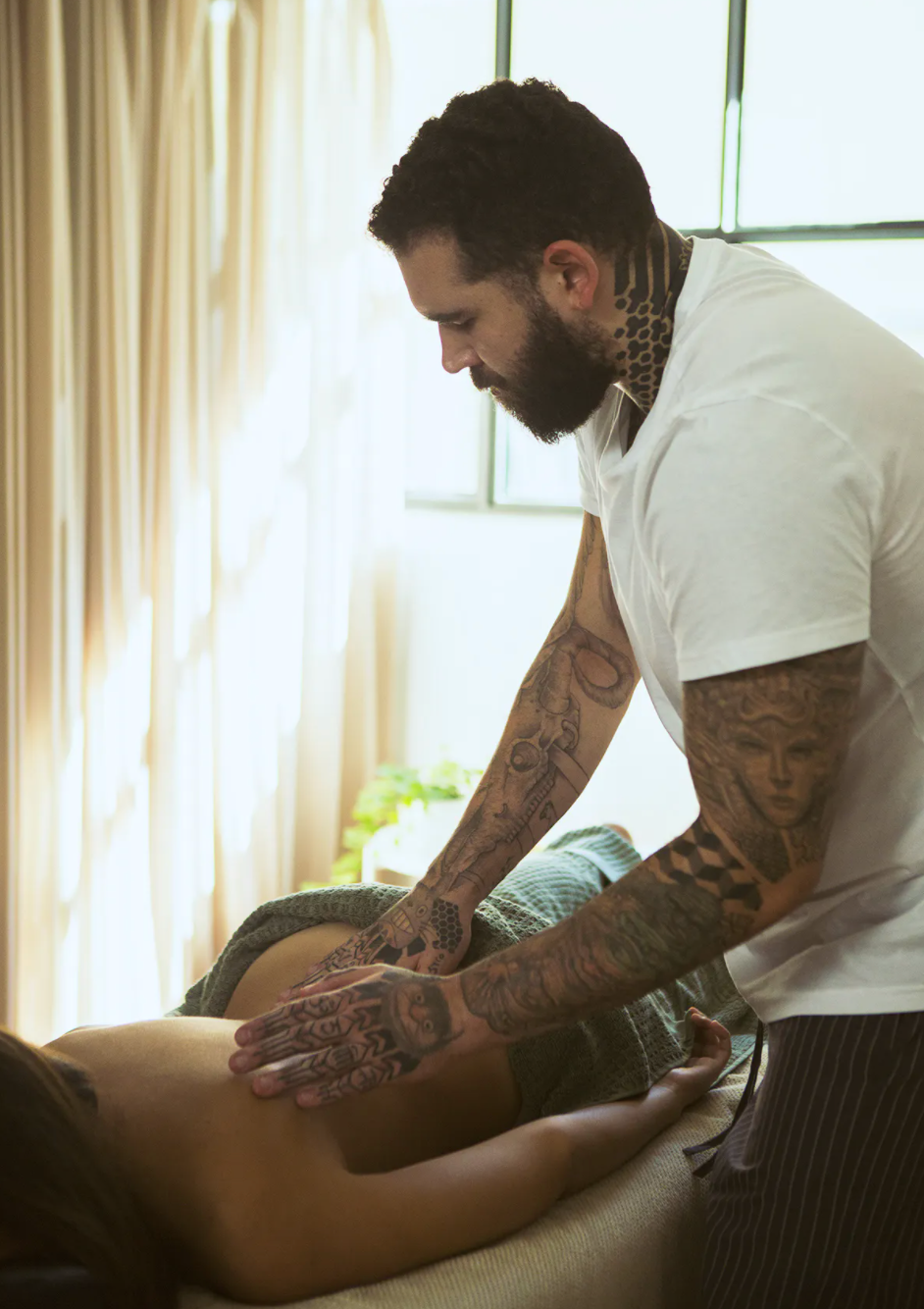 Oh wow, xConfessions. Created by the boss director in porn herself, Erika Lust, this site is everything sensual massage porn should be. A membership includes full access to all the content on the site, as well as the ability to anonymously post your own fantasies to an online wall with the lucky chance Erika herself will develop it into an erotic short film. Other membership perks include access to all anonymously posted confessions, unlimited streaming of over 150 films, and 10 free downloads per month. If you've been searching for quality films that showcase women's pleasure in a sex-positive and sexually intelligent narrative created from relatable fantasies, look no further.
---
House of Taboo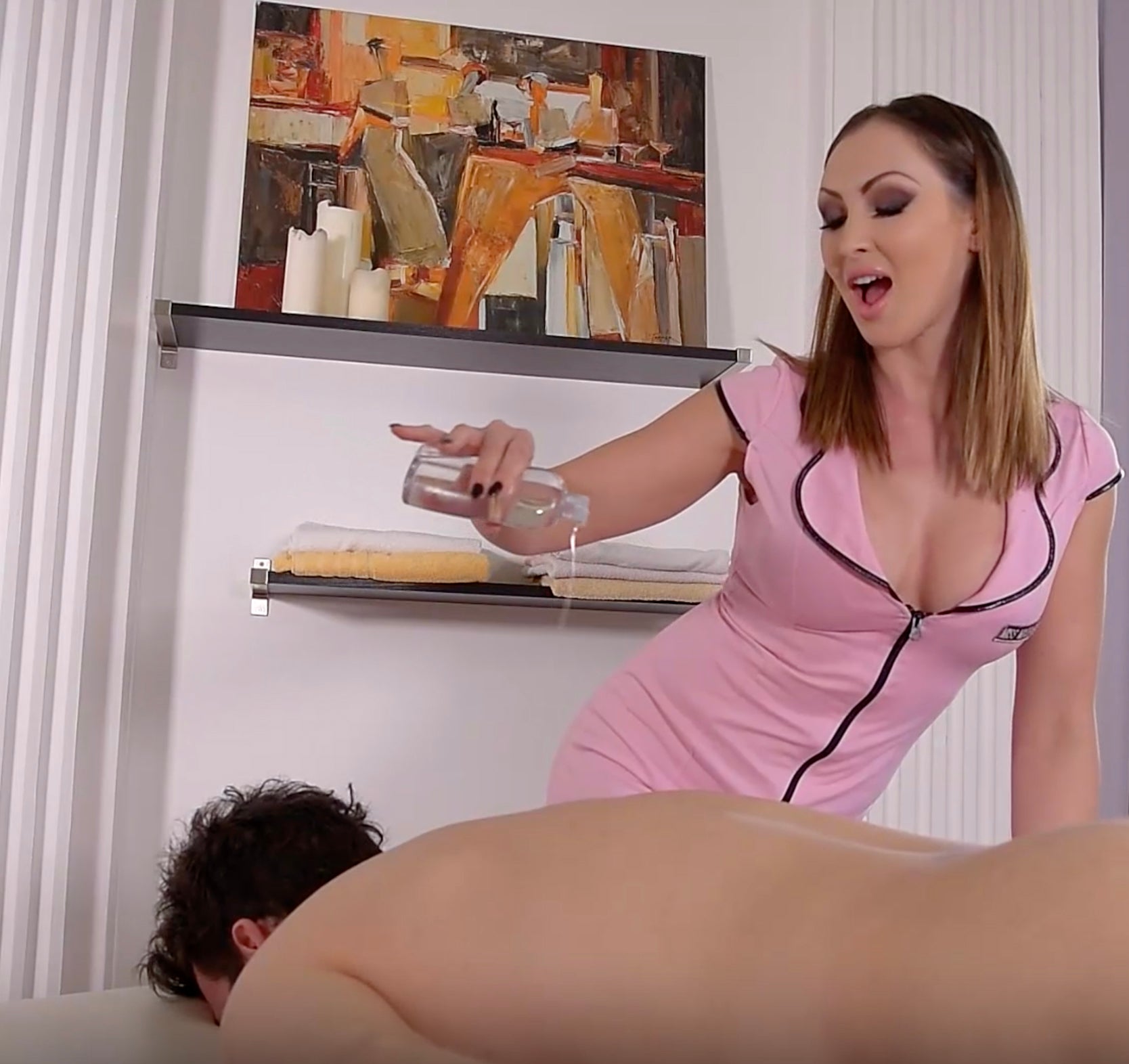 House of Taboo is all things sexy massage porn and extreme bondage. The search specs are a little strange, in all honesty. Visitors are forced to filter through the content by recently uploaded, most popular, featured videos, or what's trending because there are no categories. But that's not such a bad thing. In fact, it solidifies the House of Taboo brand. There are no delineating filters because all the content falls under the same category: taboo. What you see is what you get! For those that might be a little less excited about that than I am, don't worry. There is an advanced search bar that you can use for specific keywords. So if you're really in the mood for watching a specific scene, just type it in! For example, just searching the term "medical" populates over 40 videos!
House of Taboo uploads new content frequently. So you're never more than a few days away from never-before-seen scenes. This is also one of the only sites to offer a lifetime membership. I would recommend taking advantage of the three-day trial at 33 cents per day to determine if this is the site for you. If quality kink and taboo topics are your things, then House of Taboo just might be for you.
---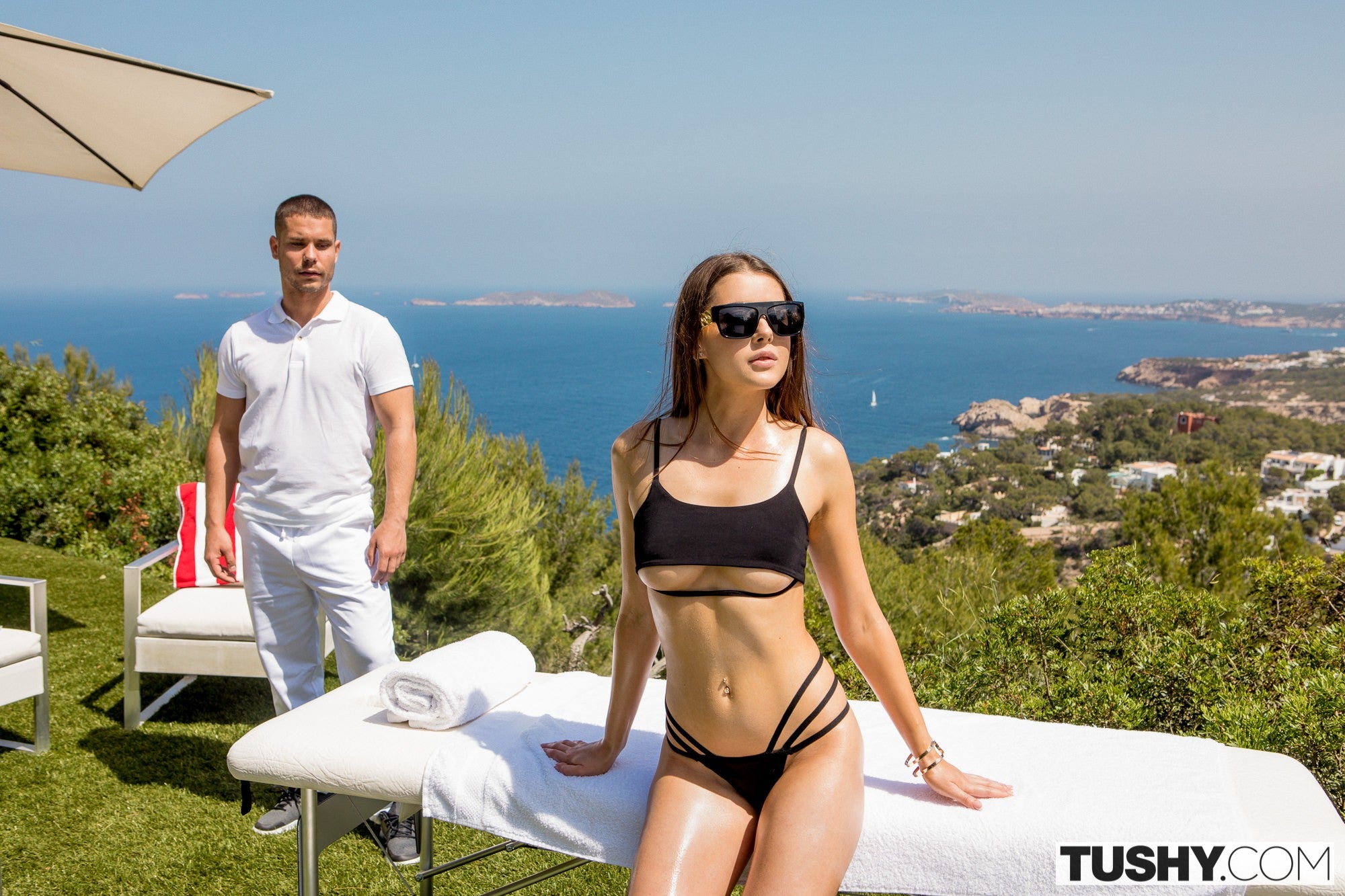 If being locked in your house does nothing to quell your thirst for sexy bottoms, you might want to turn to Tushy for all your massage porno needs. If you can't already tell by the name, Tushy is all about that ass. All the videos on the Tushy site are focused on brilliant booties and anal play, and producers are good at it. The site has won over 10 awards and features some of the best anal performers in the business. If you're looking for a high-quality butt-worshipping porn site with frequently updated content, Tushy is the best place to be.
---
Evil Angel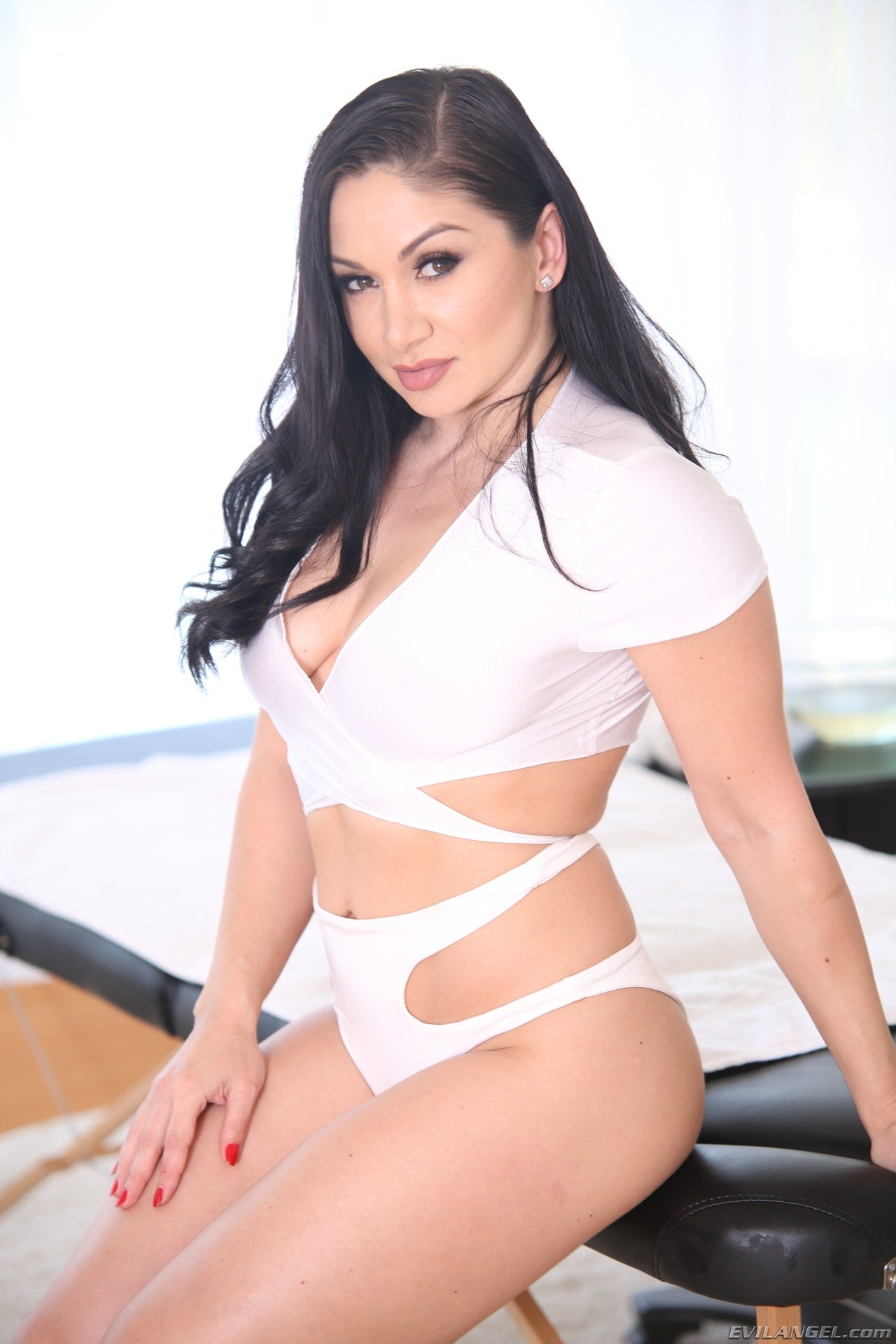 Evil Angel's motto is "life is too short for soft porn." If that doesn't tell you what to expect from this site, nothing will. This site's specialty is hardcore happy ending massages and gonzo porn. And, let me tell you, Evil Angel does it well. If you don't believe me, maybe browsing through its list of award-winning movies will sway you. Or the perhaps fact that they've enlisted star directors like Rocco Sifredi, Jonni Darkko, and Proxy Paige will pique your interest. With Evil Angel's library of over 18,000 hardcore videos, it seems like the best place to satisfy your NSFW cravings.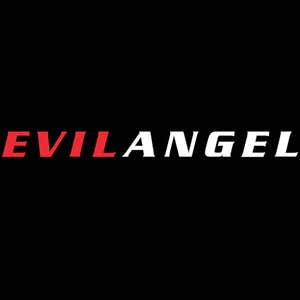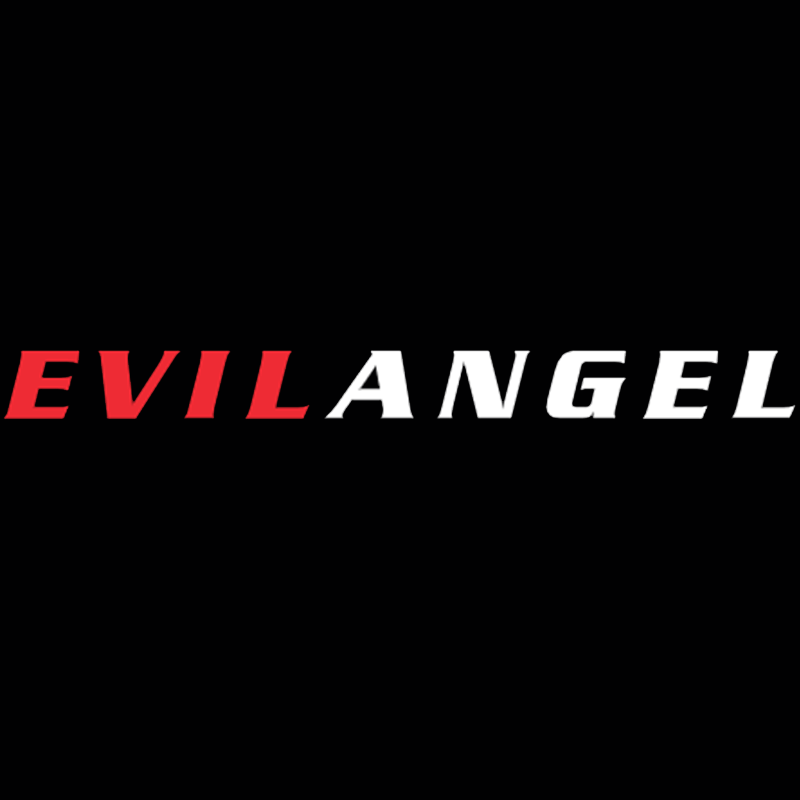 | | |
| --- | --- |
| 3 day trial | $1.00 |
| 1 month | $14.95 |
| 12 months | $95.40 |
---
Wicked Pictures
For nearly 30 years Wicked Pictures has been one of the best massage porn sources. While still active in retail, the company's website is an incredible resource for fans. Featuring over 5,500 scenes and 1,000 full movies, the sheer amount of content available is stunning. Beyond its incredible original hardcore scenes, Wicked offers more than just entertainment. It's actually one of the few porn sites with educational content with classes in everything from fellatio to BDSM for Beginners. Wicked is an incredible deal, starting at just $19.99 for streaming.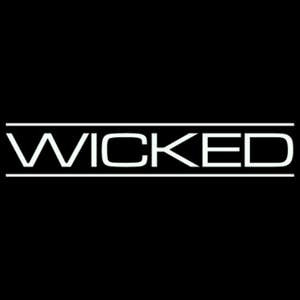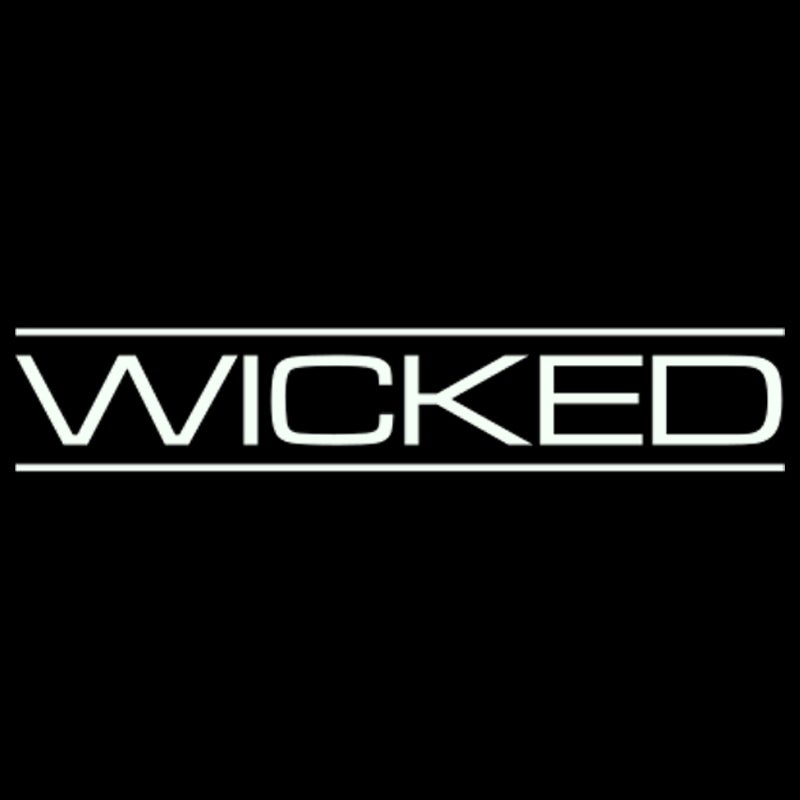 | | |
| --- | --- |
| 3-day trial | $2.95 |
| 1 month | $19.95 |
| 12 months | $119.40 |
---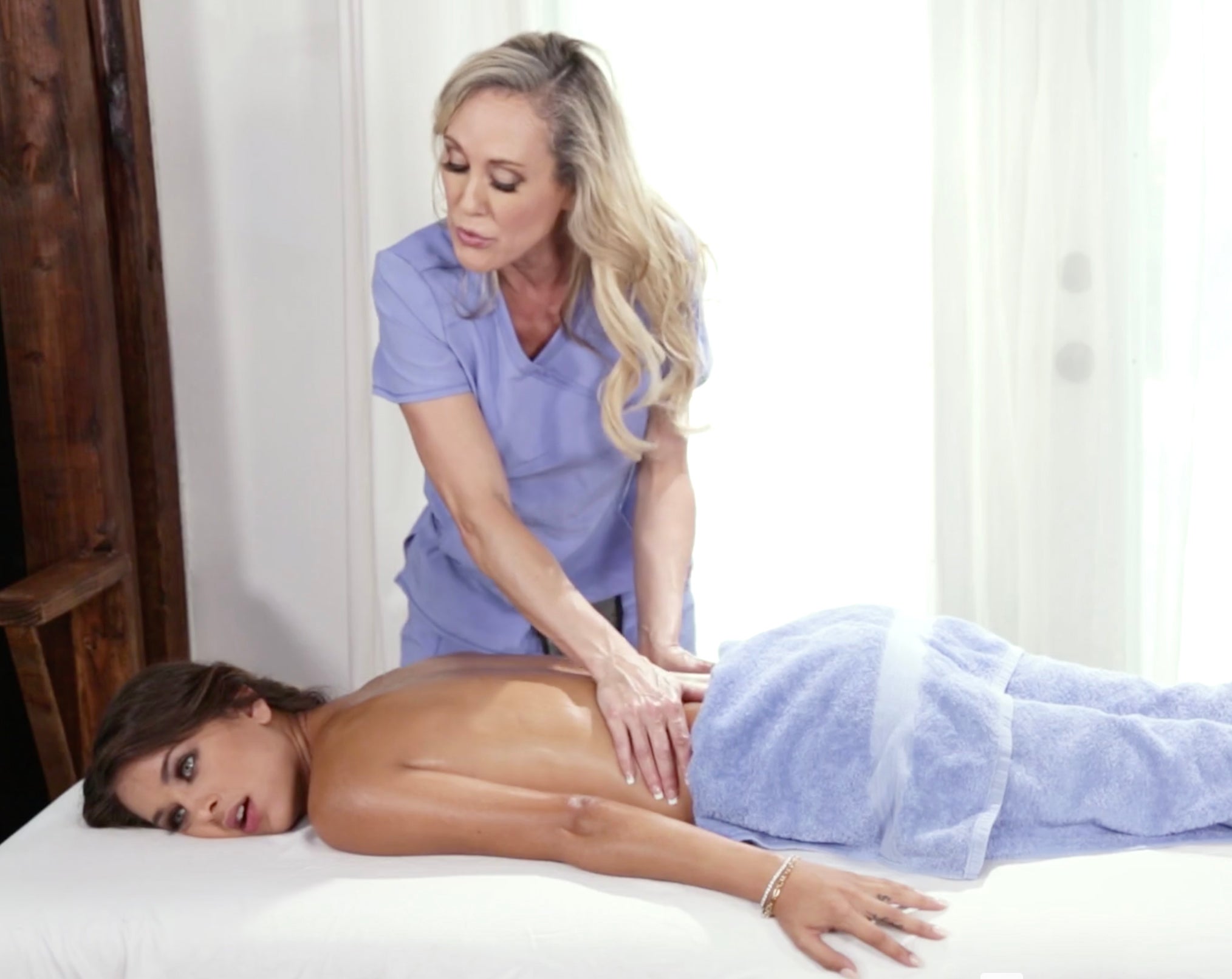 Vivid is one of the most unique sites on this list. It's been around for some time (since 1984) and specializes in celebrity sex tapes and massage porn. The site also hosts over 90 celebrity sex tapes, including the infamous Kim Kardashian and Ray J sex tape, Farrah Abraham's adult video collection, and many others.
The homepage opens up to a slideshow banner advertising top celeb tapes, followed by organized categories. Here you'll find lists for "Top Celebs," "Top Rated Videos," latest videos, trending videos, and live cam girls. What I love about this site is its ever-growing library of content. Since it has been around for nearly 40 years, its library hosts all sorts of quality videos. Depending on the year filmed, you can sift through HD, 4K, and home-movie resolutions. As you probably assumed, this is a great spot for vintage porn classics! On top of having a library spanning more than three decades, the site offers many bonus features. Vivid hosts a live cam network, and dating website, VividHookups. As a member, you can expect full access to its network of sites, 90+ celebrity videos, the archive library of content, its cam network, and the entire stockpile of photos.
---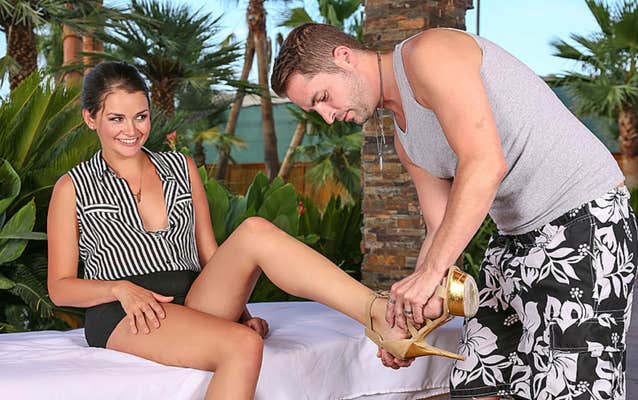 With a name like Naughty America, this site owes it to you to host nothing but the sexiest happy ending massage porn.
If you overlook Naughty America's poor take on diversity, what you're left with is a tried-and-true adult entertainment site focused on delivering the highest quality porn imaginable. Naughty America hosts only HD massage porn. We're talking over 60 channels, virtual sex, and VR and Hologram capabilities. So it seems like the producers might actually know a little bit about what its audience wants after all.
When you think about all the quality content that you'll be getting for as little as $7.95 a month, you'll realize this membership practically pays for itself. Don't believe me? For less than $2 you can get the sweetest appetizer you've ever had: a three-day trial to the site and all its goodies!
---
---