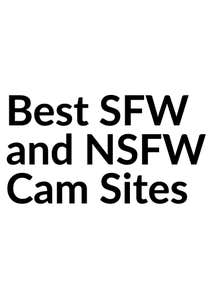 **Explicit material intended for adults only**
While cams, camming, and live cams may be words synonymous with porn, some days you're just in the mood for something a little more wholesome and pure. I'm here to deliver your next big obsession: safe for work cam sites! Now, I might be a little late to the game, but for those that haven't explored this network of hidden gems, you're in for a real treat. Whether you're looking to people watch in Europe or spy on brown bears in Alaska, there's certain to be a live cam for you. 
Of course, there's no denying NSFW cam sites are among some of the most popular websites on the internet. In fact, three of the top 12 websites in the US are linked to cam sites, and with the ongoing health crisis, viewership to these kinds of websites has only gone up. People looking for an escape from their daily stay-at-home routines have turned to the camming industry to relieve stress and cope with their anxiety or negative emotions.
So whether you're in the mood for a live cam showing the places you wish you were (or the animals you wish you could hug), or you're turned on and you need a bit more, we've got you covered either way.
Cams for when you're feeling wholesome
While many zoos have opened back up,  it's understandable if you haven't taken advantage of them. For those zoo lovers who are still playing it safe, get ready for your next Sunday morning ritual (or everyday ritual!). The San Diego Zoo cams are running daily in over 10 habitats. Sit back and choose from live animal cams featuring hippos, tigers, and burrowing owls, and even re-watch pre-recorded footage of Pandas Bai Yun and Xiao Liwu (as they have been repatriated to their ancestral homeland). 
---
If you're looking for something a little more natural, Explore.org hosts hundreds of live cams capturing animals in their natural habitat as well as in animal shelters across the country. If you find yourself wanting a little more information on what you're watching on screen, a quick scroll will pull up the Q&A that answers frequently asked questions. Hunt for fish with brown bears in Alaska, or perch with a Florida eagle high up in a tree. These live streams are always high quality and you'll be amazed at the places they'll take you.
---

Earthcam.com is for the tourists that always carry some spare change with them just in case they come across a coin operated binocular station. Explore cities, skylines, lakes, towns and so much more at the drop of a hat. While there are a large number of live cams running on the site at all times, its vast collection of previously recorded views will keep you entertained forever.
---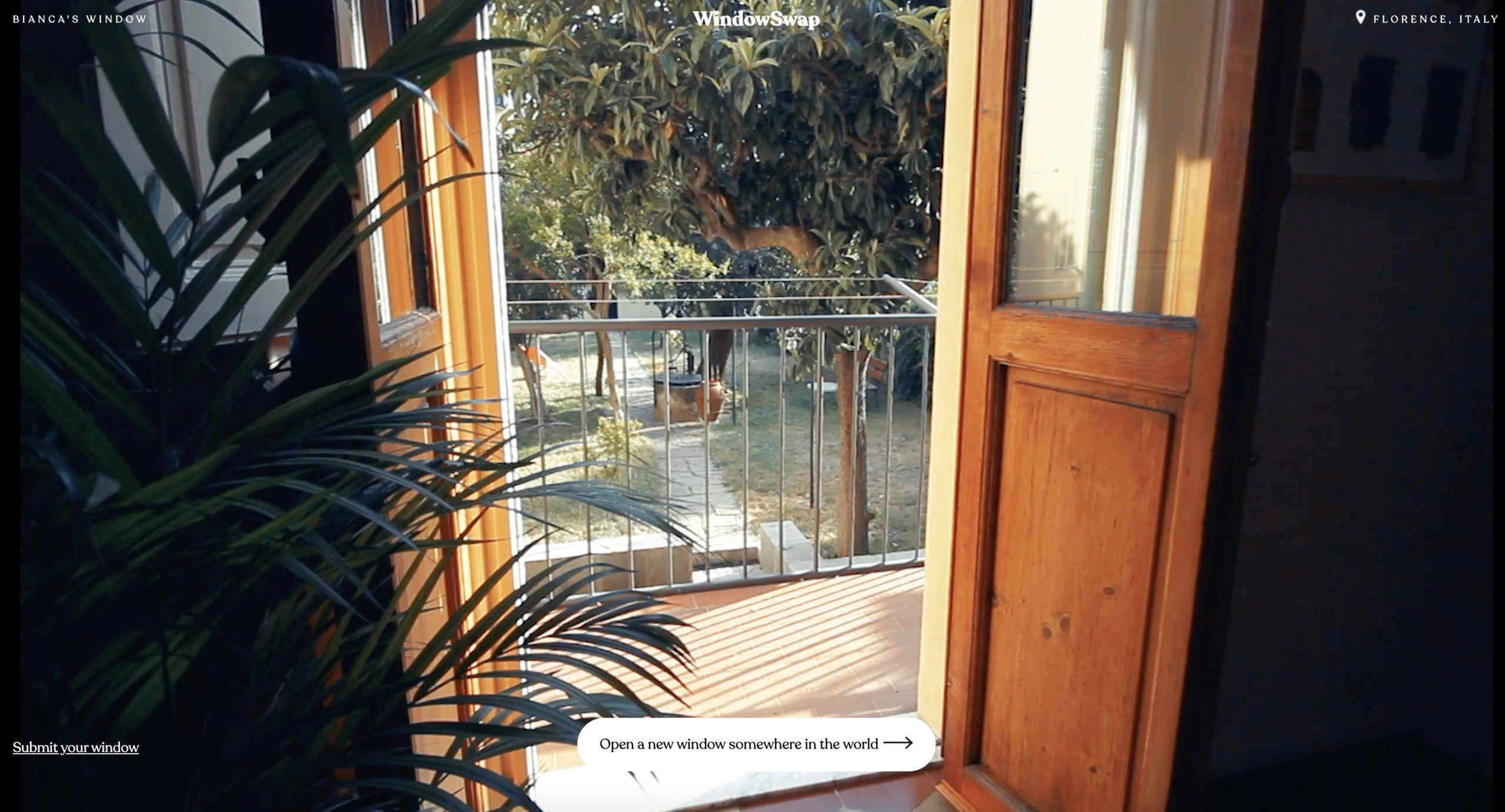 WindowSwap is a different type of cams streaming service. Instead of viewing only public spaces, Window-Swap offers a more realistic view by placing you in a random window located almost anywhere in the world. Some of these streams come from private residences with priceless views or wild decor, a small beach town's coffee shop cafe, bookstore balconies, etc. Open up a window and see the world for yourself!
---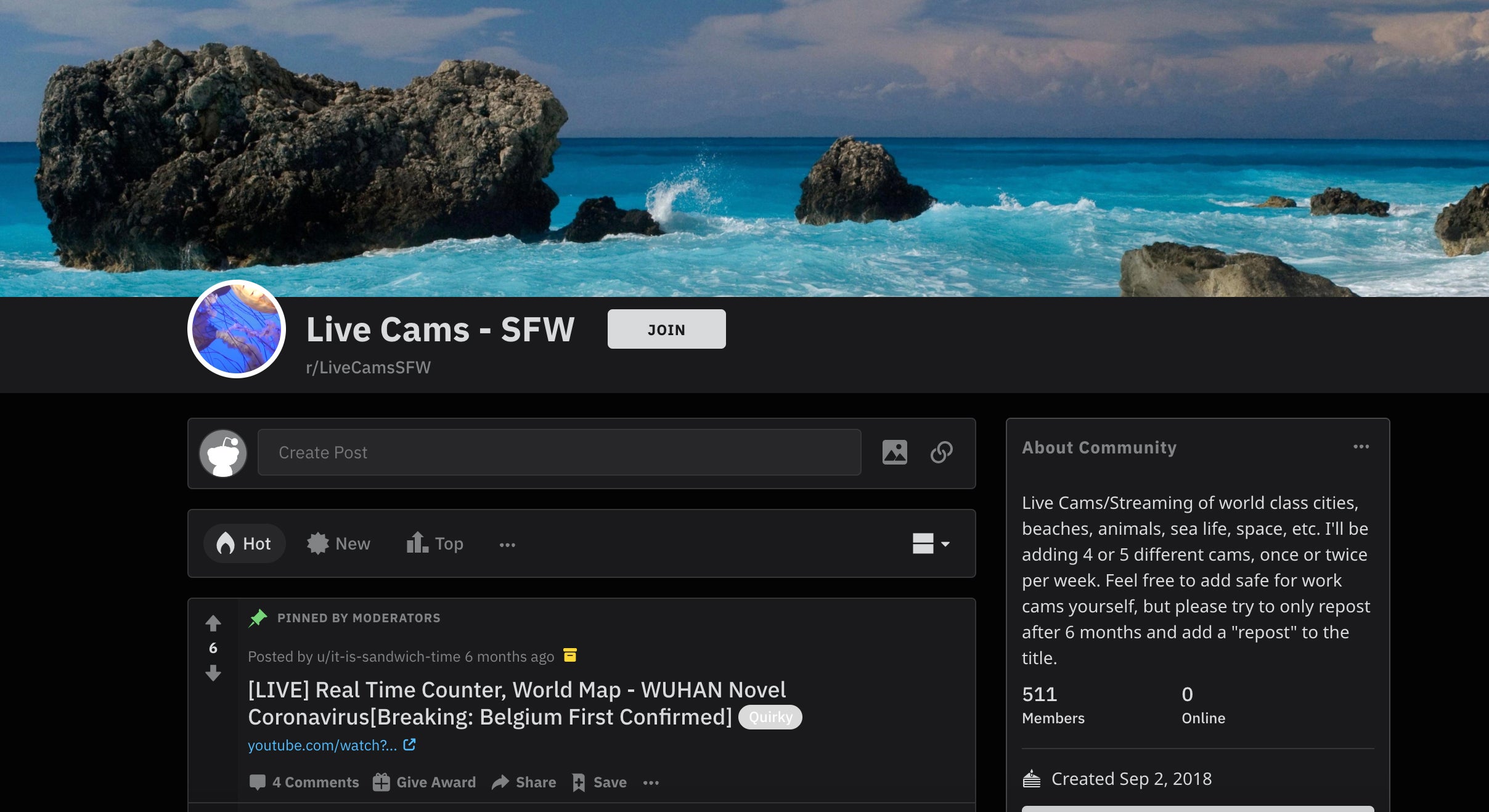 Even though most of the live cams shared on this forum can be found on the sites above, seeing what cams others recommend helps to narrow down your search. This forum features cams of beaches, cities, wildlife, transportation, and space and consists of over 500 members. If you ever find yourself in a rut and can't choose a cam to explore, taking a quick peek at which streams are doing well or have been newly uploaded might inspire you! 
---
Best adult live cam sites for when you're feelin' spicy
If you've been searching for live cams that involve more than just a person on a screen, look no further because Camsoda has really mastered the art of taking the camming experience to the next level. My favorite feature when you first enter the site is the dozens of screens flashing live shows actually taking place in each chat room. This sneak peek alone gets you hot (not to mention it being a huge time saver in terms of finding what you're looking for).
Camsoda operates on a tipping platform so while most of its cam girls will be accessible at no charge, the real fun begins when you purchase tokens. Tokens allow you to activate vibrators the models are using, enter private shows, and participate in games hosted by the girls. If you find a performer you love, add her to your favorites tab and sign up for the site's push notifications via text, or email to be notified whenever she's online. To make this site even sweeter, the site is offering 50 free tokens at sign up, and 200 free tokens with the purchase of a monthly membership at $19.95. What are you waiting for?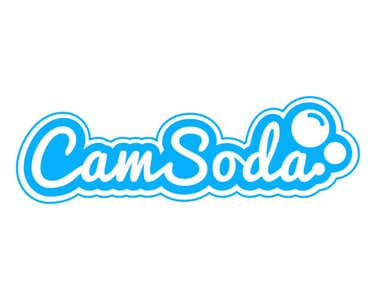 | | |
| --- | --- |
| 50 tokens | $5.99 |
| 100 tokens | $10.99 |
| 200 tokens | $20.99 |
| 550 tokens | $49.99 |
| 800 tokens | $69.99 |
| 1,205 tokens | $99.99 |
| 3,100 tokens | $249.99 |
| Premium | $19.95/month |
---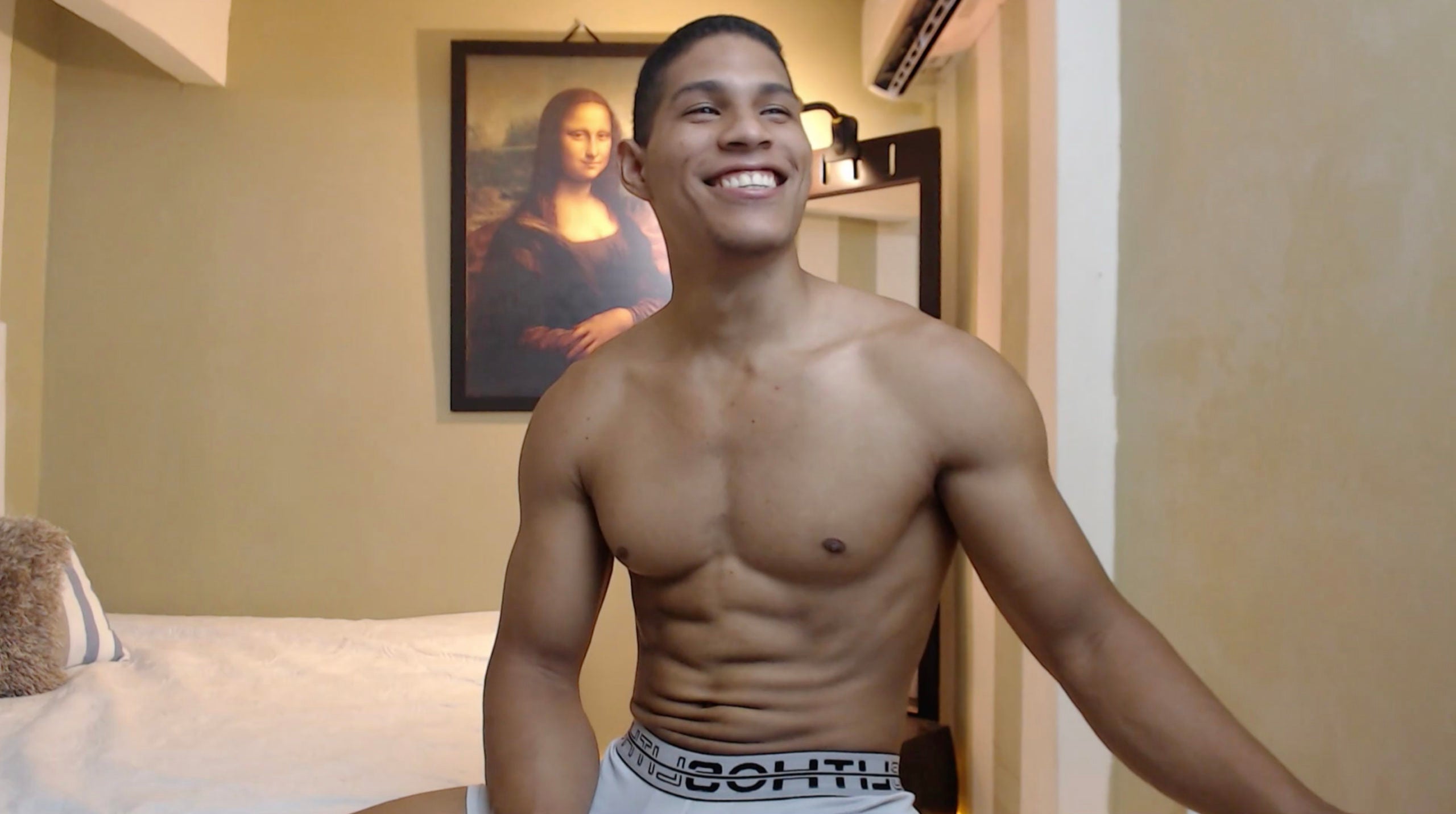 Chaturbate is a great place to let your webcam imagination run wild. It's one of the best sites for amateur fetish webcams and features countless new and seasoned models.
A huge pro to using Chaturbate is the quality of camera definition. Most, if not all models, will be using HD quality cameras. All published shows are free to view and group tipping is encouraged. Because of the sheer amount of models and traffic, expect the Chaturbate community to be lively and interactive, a major plus in chat rooms! However, if you want to fly solo, private chats are priced per minute and range anywhere from $1-$6.
Videos are organized by tabs on the homepage, opening up to the featured models and videos. The site is easy to navigate, whether you're looking for gender, couples, or single tabs or by browsing the more specific hashtags such as #feet, #pantyhose, #bigclit, and so on. With over nine pages of tags in over 10 languages, Chaturbate has the widest variety of shows on this list. After your free sign up, tokens can be bought, earned through broadcasting, referring friends, or increasing spending limits. Models receive $1 per every 20 tokens gifted.
---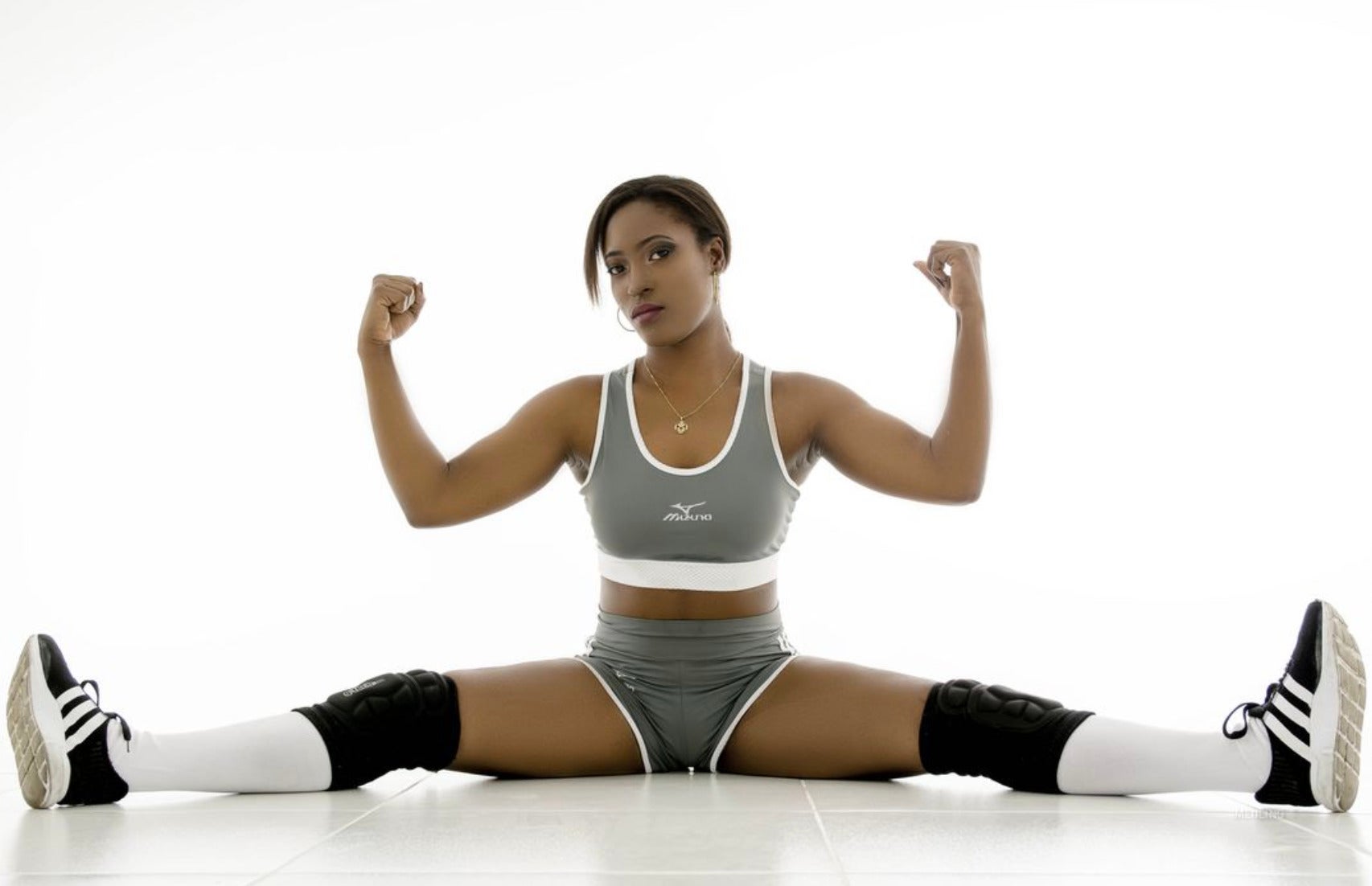 Jasmin is one of the oldest fetish cams websites operating today. It's supplied the the web with top-notch content since 2001, catering to all desires. Outfitted with a user-friendly layout, Jasmine opens onto a homepage littered with professional photo ops of the girls that convert into live sneak peeks into their rooms. The main menu bar features popular search categories including dom/sub, willingness, appearance, and a broader "fetish" category that boasts smoking videos, feet features, and lots of latex. The best feature, however, is the on-the-go Jasmin app for iPhone and Android allowing you to experience Jasmine anytime, anywhere. 
Jasmin offers free member sign up with a signing bonus of 9.99 free credits. You can also spin the credit discount wheel for a chance to win up to 100% extra credits bought in your first purchase for free! Models can receive a payout anywhere from 30-60% with a minimum payout of $100. In terms of bang for your buck, Jasmin's models and category offerings won't let you down.
---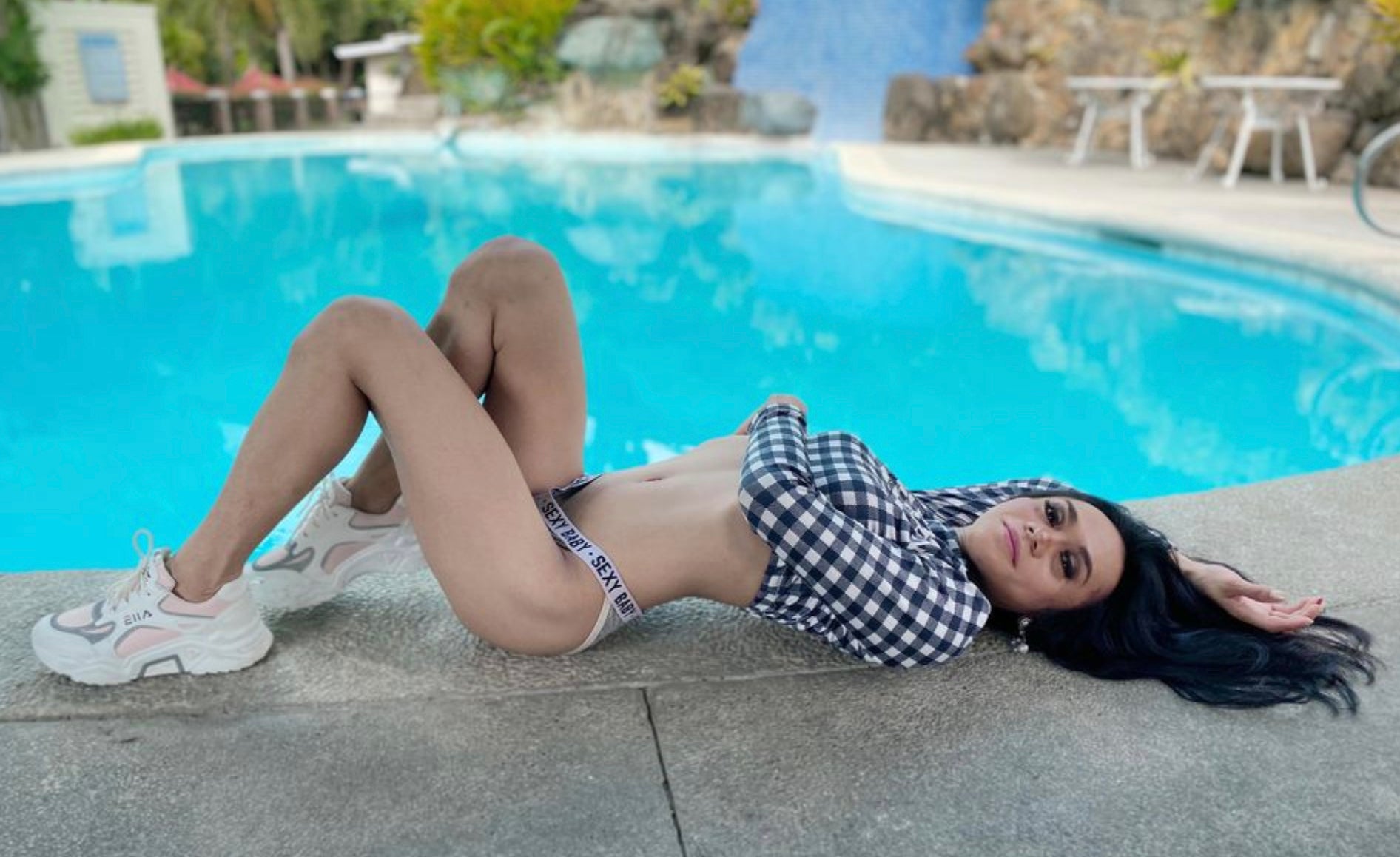 From the same network that brought you one of the web's longest-running livecam sites, LiveJasmin, comes LivePrivates. A sleek and easy-to-navigate cam site, riddled with diverse models all boasting lengthy bios, professional photos, and elaborate backdrops––LivePrivates is clearly not your average free cam site. Becoming a member is as easy as purchasing your first batch of tokens and signing up with an email and username. Once you've officially been inducted into the LivePrivates hall of members, the possibilities are as limitless as your imagination. LivePrivates has some pretty reasonable options when it comes to purchasing tokens and offers a lucrative deal to first time users. Spin the "wheel of discounts" for a chance to win up to 100% extra credits bought in your first purchase for free.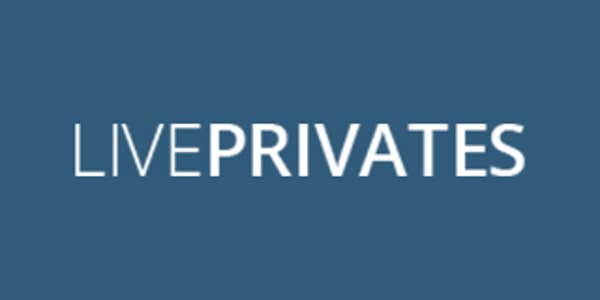 | | |
| --- | --- |
| 17.99 credits | $22.99 |
| 27.99 credits | $33.99 |
| 67.99 credits | $75.99 |
| 97.99 credits | $106.99 |
| 157.99 credits | $169.99 |
---
---
---
The Daily Dot may receive a payment in connection with purchases of products or services featured in this article. Click here to learn more.