You probably wouldn't know about mature webcams if your porn go-to is Pornhub or NSFW Instagram accounts, but porn stars and cam models aren't all the same age. In fact, live mature sex cams and mature porn have impressive search stats and keep viewers watching longer than any other video category. Whether it's because older sexy people are craving live matures their own age or it's just people looking to live their best Mrs. Robinson fantasy, mature live cams hook you up with the most experienced performers.
What are mature cams?
"Mature" refers to the older hotties of the porn and cam world. The age bracket for what's considered 'mature' is vague. Whether a model is in their 30s or their 80s, many sites categorize both as 'mature'. This can affect how you search for a mature webcam of a specific vintage. If the term 'mature' is unfamiliar to you, you might recognize some of its more niche subcategories like MILF cams, daddy cams, and live granny cams. There's a lot of crossover between mature cam content and some of our most popular fantasies.
What makes mature cams so hot?
If you've never seen a mature sex cam, you're missing out. For younger viewers, differences in age can introduce some really sexy roleplay and power dynamics. And for fellow-mature viewers, there's a whole world of body and age diversity in mature webcams. Regardless of your age, watching body-confident performers of all adult ages being sexy and desirable helps normalize aging! It reminds us that, if we're lucky, each of us will one day be an Old. And then what? We'll still be horny, and we'll still be sexy.
In a majority of mature porn, the stories involve older partners with younger ones or taboo incest tropes. If these stories increase your heart rate, the excitement of mature live cams will be a better treat than your grandma's purse-candy. Cam performers are professional roleplayers! Whether you want to get your stepmom vibes on, or chat with a cigarette-smoking, lace-clad vixen in her late-50s, live matures are the way to go.
How do mature cams work?
Live camming is an interactive experience between you and the model(s) in the room. Rooms are open to viewers for preview or for free, and private chats are available for an additional fee. Visitors can purchase tokens in packages and can spend them in various increments. Tokens can be exchanged for specific tasks or sometimes just to encourage your performer to turn the heat up. You can chat with the models, play games, and make requests. Some cam sites allow performers to create menus, like a fancy spa, but with dirty emojis. Sometimes, a monthly membership allows you to look in on rooms under an invisible status (which is great if you're shy!)
Where to watch live matures and mature webcams
MaturesCam
No matter what you're looking for, MaturesCam should be one of your top mature sex cam contenders. The site offers users a truckload of content–from free free mature cams to may-as-well-be free videos (since the prices start at less than $1). The site offers a spectrum of categories, like roleplay, blowjobs, dominatrix, masturbation, and smoking. It's easy to navigate the site and find models you like using the categories feature or simply by scrolling through every performer currently online. Like most cam sites, you'll be somewhat limited in what you can see unless you pay. Your best bet is to sign up for a membership and then purchase credits, which allow you paid entrance to private chats and cam sessions.
---
ImLive is arguably one of the most model diverse of all mature cam sites. The homepage offers three types of viewing: grid, column, and showcase, as well as easy to set filter options. Choose your type of broadcast (alone, couples, groups) and then add your preferred filter. Category searches combined with site filters, including an age filter. Other smokin'-hot features you can access with a membership include candy shows, control the vibrator, group cams, and discount clubs. Joining is free and includes 30 free credits as well as access to the special features of the site. Models receive a 30% payout. For the true cam connoisseur looking to explore mature live cams, ImLive will have you coming back for more.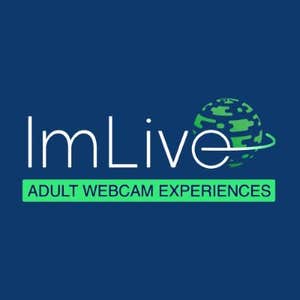 | | |
| --- | --- |
| 10 credits | $10 |
| 25 credits | $25 |
| 50 credits | $50 |
| 100 credits | $100 |
---
Looking for an online live cam superstore? Chaturbate boasts the most "new performers" of any live cam site, the most traffic, and wide diversity in performers. Basic categories are featured on the site's home page, and hashtags like #mature are easily searchable. Each room features menus created by models, plus viewers can use tokens to purchase exclusive pictures and video content. For every 100 tokens ($11), the model will make about $5, and you can also access their Amazon wish lists.
---
ManyVids is one of the few sites that lets its users tailor their viewing experience before even entering the homepage! The site will populate its home videos according to your choice between MV All, Straight, Gay Boys, and Trans. I personally love this. It can be such a turn off to wade through a sea of porn that doesn't do it for you. There's plenty of good content when you search "mature", but the age filter is basically useless since performers can put in literally any number.
At first glance, MV has a huge library of popular mature live performers. It's not uncommon to see your favorite star rocking an MV profile. If the homepage doesn't do it for you, there's also the option to perform an advanced search. Here, it gives you the option to search through hundreds of its categories or by intensity, price, and model attributes. Joining is free, but most videos only allow a 30-second sneak peek into its contents. After that, in order to view or download the whole video, you must pay the price listed. Videos range from $3.99 to $999.99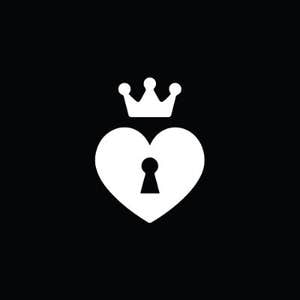 | | |
| --- | --- |
| Single video | Varies |
| 1 month | $29.99 |
| 3 months | $44.97 |
| 12 months | $119.88 |
---
BongaCams
One of the largest mature webcams available to stream for free (and in 34 languages). If you're not looking to pay monthly membership dues, BongaCams offers free adult chatrooms for visitors to use. Some public cam shows are also available to stream for free (depending on the model). But if you'd like a private cam show, you'll have to trade in some tokens (which varies by model). The site's search menu has an age bracket bar selection tool, making it one of the best catered live mature site. Joining is free and new members will receive 100 tokens just for registering.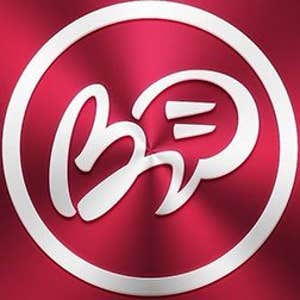 | | |
| --- | --- |
| 36 tokens | $2.99 |
| 111 tokens | $7.99 |
| 286 tokens | $19.99 |
| 508 tokens | $29.99 |
| 901 tokens | $49.99 |
| 1356 tokens | $74.99 |
| 9000 tokens | $499 |
| 17,980 tokens | $990 |
| 46,555 tokens | $2,500 |
---
LiveSexAwards
Let's say you're searching for chatrooms labeled as cougar chats, but your curiosity doesn't end there. You should bookmark LSAwards.com. The site's design is a little confusing, but if you click around enough you'll find it offers a wide selection of chat categories, including "mature". You'll find live live mature women, men, trans performers, and categories like group sex, amateur, and lesbian/gay.
---
Featuring a cotton-candy colored home page, CamSoda is filled with endless previews of real-time performances. Models choose their own relevant hashtags to put in their profile, including #mature, to help users find what they're into. The site is known for its inventive menus, allowing for model-set options or pay-to-play casino-style games. Or you can just shell out the performer-set number of tokens and control the interactive Lovense toys the site supports. Models are tipped in tokens, and their payout is about $5 for every $10 worth of tokens. You can see performers' social media or give them gifts from their Amazon wish lists straight from the stream, too! This spirit of giving helps make CamSoda a great choice for mature sex cams.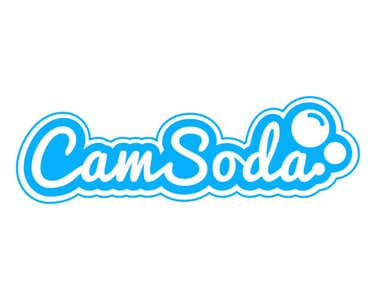 | | |
| --- | --- |
| 50 tokens | $5.99 |
| 100 tokens | $10.99 |
| 200 tokens | $20.99 |
| 550 tokens | $49.99 |
| 800 tokens | $69.99 |
| 1,205 tokens | $99.99 |
| 3,100 tokens | $249.99 |
| Premium | $19.95/month |
---
Jasmin offers users live matures as well as multiple channels for you to watch and support your favorite models. So once you find a performer you like, you can favorite and save their page. The site is global, too. At any given time, you'll find models online from all over the world, indicating their native language in each live chat description. So if diversity is important to you (or something you've found to be lacking in other cam sites) Jasmin should be your mature sex cam go-to.
---
MyCams
Hosting a similarly pay-to-play vibe with a wider category search, MyCams is great if you have a particular mature webcam fetish. MyCams models from all over the world can make it happen for you in real time, so long as you're willing to tip for it! Fulfill all of your Mrs. Robinson needs by selecting the "Mature" category from the sidebar on the home page. You can follow models who cater to your specific desires and get notified when they come online. Models can receive a payout of 30-60% of earned tokens you spend on your brand of homemade sex.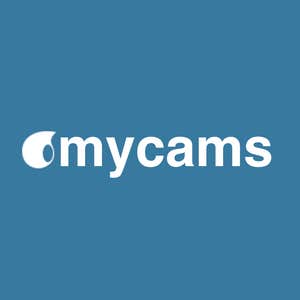 | | |
| --- | --- |
| 200 Tokens | $19.99 |
| 550 Tokens | $49.99 |
| 900 Tokens | $74.99 |
| 1,875 Tokens | $149.99 |
| 3,775 Tokens | $299.99 |
| 7,575 Tokens | $599.99 |
---
LivePrivates offers subscribers access to private mature webcams and free free mature cams. So instead of joining a chat with other users, LivePrivates offers a more intimate experience where you'll be able to live out whatever fantasy you have in mind.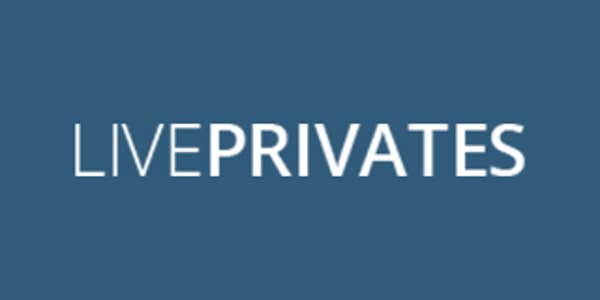 | | |
| --- | --- |
| 17.99 credits | $22.99 |
| 27.99 credits | $33.99 |
| 67.99 credits | $75.99 |
| 97.99 credits | $106.99 |
| 157.99 credits | $169.99 |
---