If you love vampires but you've never watched vampire porn, it's time to heed the seductive call. There's no denying it– the archetypical vampire is sensual and primal at the same time. They're easily the sexiest of the classic movie monsters.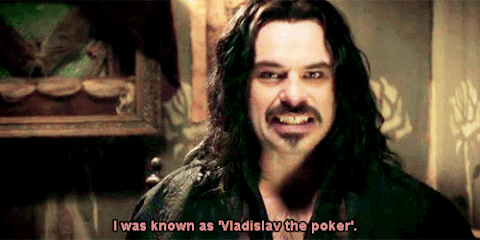 Get Bit With the Best Vampire Porn Sites Online
1. The Netflix of porn: Adult Time
Adult Time is well on its way to becoming a household name in streaming as "the Netflix of porn". The site partners with major studios and puts its films into an easy-to-navigate interface.

Adult Time's diversity in studio partnerships also means more diversity in bodies and identities. And it's got more than enough vampire porn to sate your thirst.
Studios like Burning Angel provide straight and lesbian vampire porn like "Vampire Cheerleaders". Or if you prefer a more classic vintage, try Rocco Siffredi's "Intercourse with a Vampire". Studios like Vivid and Joybear also offer quality (blood)sucking content– and with an Adult Time subscription, they're all yours.
---
---
2. A variety of vampire porn: Kink.com
Vampire lore is all about the profane and seductive, so it makes sense that vampires would fold nicely into a kinky roleplay setting. Kink.com hosts a huge library of straight, gay, and lesbian vampire porn for you to sink your teeth into. You'll also find a healthy portion of edging, bondage, or electro-shock fun.
Kink's interface is plain but effective, featuring a range of subversive sex acts easily browsable by category. Searching for vampire porn is easy, just type it into the search bar! You'll find vampire porn videos from studios like Bleu, Wasteland BDSM, and more.
| | |
| --- | --- |
| 1 month | $39.99 |
| 6 months | $139.98 |
| 12 months | $180 |
---
3. Performers get creative with their fantasies: ManyVids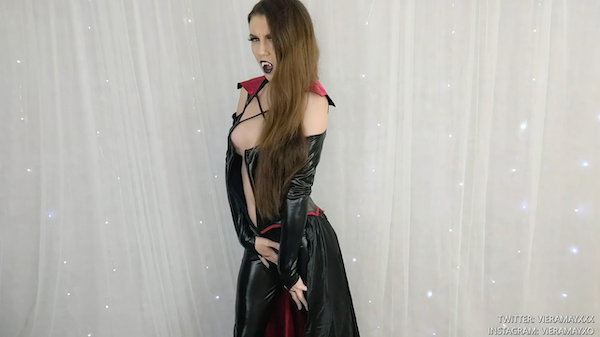 ManyVids hosts videos and content made by the performers themselves. Your hands can be in every blood-soaked cookie jar with MV.
The site has videos, photosets, live cams, phone chats, panties for sale, and other options. Bella French, CEO of ManyVids, co-created a platform on which sex workers could have more control and ownership of their content. The result? You're free to browse the site knowing you're directly supporting real sex workers.
With almost 2,000 vampire-themed original videos, ManyVids hosts user-submitted content, so there's a wide range of sex acts, bodies, and identities on the site. MV stars post videos that strike a beautiful balance between professional skill and amateur porn reality.
This clip site is also much easier to navigate than other porn sites hosting user-submitted videos. With a pay-by-the-video setup, you'll find the most delicious vampire XXX videos with ManyVids.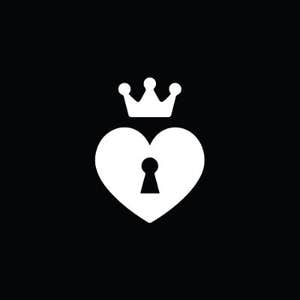 | | |
| --- | --- |
| Single video | Varies |
| 1 month | $29.99 |
| 3 months | $44.97 |
| 12 months | $119.88 |
---
4. Go big or go home: Brazzers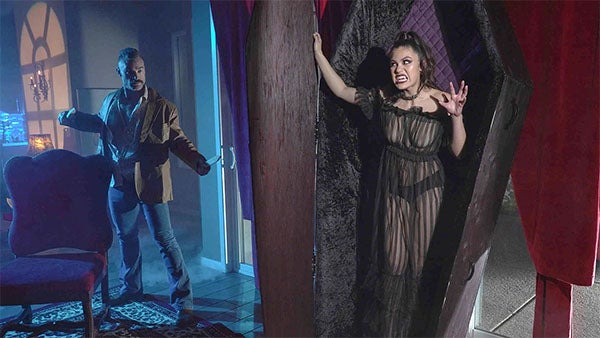 The gonzo stylings at Brazzers are an archetypical snapshot of a mainstream vampire XXX. Its use of comical porn tropes and flimsy plot lines mean it's more adult entertainment than IRL sex.
The performers have similar body styles, and everything is bleached and hairless. If you want HD-quality, a giant library of videos, and a-list bloodthirsty fiends, look no further than Brazzers.
Both the site and its dirty films are very polished. Navigating the site and accessing free downloads is straightforward. It's your destination for vampire porn if you're looking for star power, meta jokes, and a good time with the undead.
---
5. Twilight eat your heart out: XConfessions
Erika Lust has created an empire of uniquely cinematic and inclusive sex films. In addition to directing her own films, she collects works by other directors with a similar artistic vision. Lust puts a strong emphasis on authentically pleasurable sex, which makes for steamy watching.
Lust's site XConfessions features short films inspired by confessions submitted by anonymous viewers. And while the site only features one vampire video, it's some high-art vampire XXX. For fans of a first-class quality vampire seduction, "Can Vampires Smell My Period" is a must-see must-taste good time.
---
6. From sweet lesbian vampires to a BDSM bloodbath: PinkLabel.tv
PinkLabel.tv offers a medley of pornographic content organized like Netflix, but pinker. Viewers can browse progressively sexy genres like "BIPOC Porn" and "The feminist porn gaze". The site also includes educational porn, vintage porn, and sumptuously-filmed queer porn.
Variations in content, genders and bodies on PinkLabelTV are representative and empowering. These are real-ass people having real-ass sex, even if they are portraying fictional bloodsuckers.
Many films deal with identity and sexual orientation, like the lesbian vampire porn fantasy "Enactone". Pink Label also loves a good BDSM bloodbath, like Maria Beatty's film "Vampire Sisters".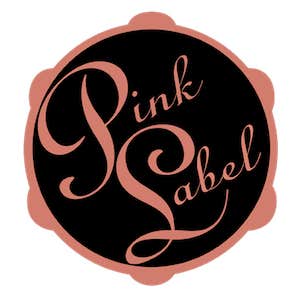 | | |
| --- | --- |
| 1 Month | $25 |
| 3 Months | $69.99 |
| 12 Months | $119.98 |
---
Porn icon Courtney Trouble built a network of LGBTQ+ porn that seeks to serve the community. Putting emphasis on queer people seeing their pleasure represented in film, she created Queer Porn TV.
Courtney's sites explore and glorify queer sexuality, including kinks and modes of body exploration and expression. What's more, the sites feature some of the best and most broad-spectrum educational porn available.
Queer babes who are into a bloody good time can't miss the site's vampire porn classic, Mistress Lita's "Masturbation Instructions for Mere Mortals".
| | |
| --- | --- |
| 5 days | $20 |
| 1 month | $27 |
| 2 months | $50 |
| 3 months | $69 |
| 6 months | $120 |
---
Look, I hate recommending free porn sites, so I'm all for finding Pornhub alternatives. Free sites often post pirated content, meaning the stars and production crew don't get paid for their work. Of course, since Pornhub switched to hosting only verified content, you can rest a little easier knowing the vampire porn you're watching is consensual.
For better or for worse, Pornhub is the most well-known adult entertainment site. It's still a beneficial place for amateur sex stars to post their own work and make a name for themselves. Still, subscribing to premium provides these models with a higher payout rate.
PornHub Premium's giant library is like a thrift store for porn; you have to sift through a lot of junk if you want to find a gem. You'll find an abundance of gay, straight, and lesbian vampire porn content on the site. With enough time, you're bound to find something that tickles you.
---
9. Vampire porn like you've never seen it before: Four Chambers
Four Chambers is a stunningly filmed and very unorthodox take on the presentation of modern porn. Creator Vex Ashley is an adult film star whose background in photography influences the site's edgy aesthetic. Each film features sharp color and light contrasts, visceral close-ups, and narratives dripping with mythological or religious imagery.
The films beautifully highlight diverse performers, vivid imagery, and unconventional presentations of sex. A Four Chambered Heart is feminist porn that bleeds into high art. And speaking of bleeding, vampire porn enthusiasts will absolutely die over the film "Bloodmilk".
---
So there you have it, all the vampire XXX content your cold, dead heart could desire. But while you're enjoying your vampire porn, make sure you take the proper precautions. Do you know how to slay a vampire?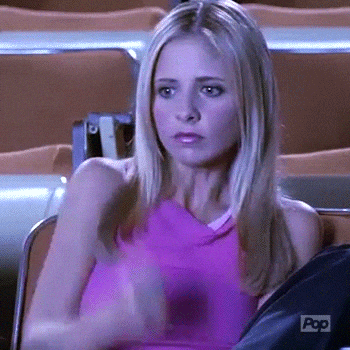 …You stake them, of course.
The Daily Dot may receive a payment in connection with purchases of products or services featured in this article. Read our Ethics Policy to learn more.