Much like the holiday itself, Valentine's Day porn means different things to different people. There's a certain vibe surrounding the holiday, whether it's sweet, spicy, or salty. But no matter your relationship status, Valentine's Day is bound to bring on a certain kind of mood. You know… horniness.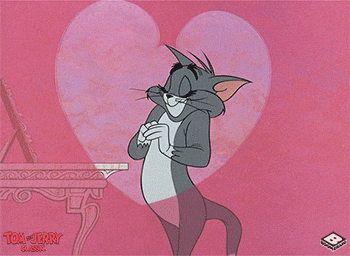 ---
Valentine's Day Porn Quick-Guide
---
So what is Valentine's Day porn?
Well, it's really just any kind of porn you'd watch to get in the mood for Valentine's Day. Of course, you have the traditional lovey-dovey porn for couples You know the vibe, and it usually involves lingerie, roses, and come-hither stares. It's erotic, romantic, and it's a classic for a reason.
Some prefer to celebrate Singles Awareness Day or Galentine's Day, celebrating sexuality and self-love over romantic relationships. Valentine's season is a good time to focus on your mental sexual health, embrace body positivity, and post your thirst traps.
Lovin' on yourself is more delicious than a whole box of chocolates– although you should treat yourself to those, too. And watching others do the same really helps build that sexy self-love feeling. Love on themselves, not eat a whole box of chocolates. Although there's something to that…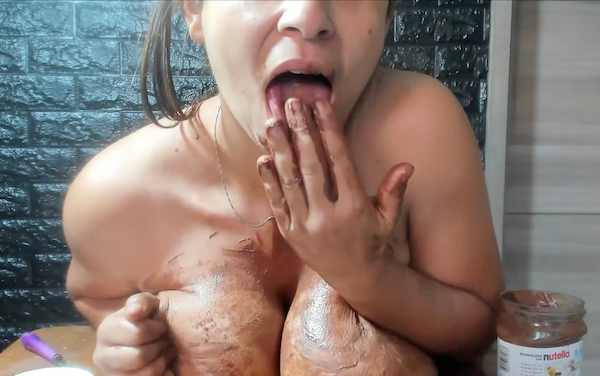 And then there are those of us who hate the holiday. Let's face it, it's another cash-grab holiday that makes people believe they need to be in a relationship to be happy. These folks range from blasé to bitter, and yeah, we get it.
If you are anti-Valentine, your February 14th porn choices might look like cheating spouses getting caught, or cuckholded husbands looking on longingly. These people are cynics, and what cynic doesn't love a subversive act?
Whatever feelings this divisive holiday brings out in your heart and loins, we've got Valentine's Day porn for you. Settle in with a bottle of bubbly and a bottle of lube. Get in the mood for love– here are the best Valentine's Day porn sites for everyone this holiday.
Romantic Porn for Couples
Adult Time is well on its way to becoming a household name in streaming as "the Netflix of porn". The site partners with major studios and puts their films into an easy-to-navigate interface. You can search for smut by category, performer, or studio. There are also some incredible original films and some binge-worthy series.

Adult Time's diversity in studio partnerships also means more diversity in stars and content. And there's plenty of lovey-dovey romantic porn to be found on the service. Check out partnered studios like altSHIFT, Girlsway, JoyBear, JoyMii, Kiss Me/Fuck Me, Pink Eiga, She Wants Him, and more.
---
Erika Lust has created an empire of high-quality sex films that are uniquely cinematic and inclusive. In addition to directing her own films, she collects works by other directors with a similar artistic vision. Lust clearly puts a strong emphasis on authentically pleasurable sex, which makes for steamy Valentine's Day watching.
Lust's film network includes three different sites. Else Cinema specializes in softcore porn, and emphasizes softer, more sensual narratives. The site features some of the biggest names in porn both in front of and behind the camera. It's some cinema-quality Valentine's Day porn and is sure to put you and your significant other in the mood.
| | |
| --- | --- |
| 1 month | $11.99 |
| 3 months | $29.99 |
| 12 months | $107.95 |
---
Vixen Media's flagship site, Vixen, aims to fold you into a fantasy. Featuring the most exotic locations and dreamy escapist narratives in 4K, the site caters to those who want to get away while they get off.
Can't swing a romantic getaway to an exotic location? Get your big screen ready for streaming this Valentine's Day and let Vixen take you on an escapade!
The site updates every five days, offers downloads, and is quick and easy to navigate. If you exhaust the multiple pages of couple sex videos, check out Vixen's sister sites, Deeper, Slayed, and Tushy.
---
Are you and a partner are looking for a more sensual watch in the spirit of togetherness? Look no further than Couples Cinema.
This beautiful curation of female-friendly porn hosts videos from some of the most visually engaging filmmakers. The site is simple to navigate and sports a reasonably priced monthly subscription, which includes a limited number of films.
Then you can pay to unlock more films from inclusive, feminist studios like JoyBear and Foxhouse Films. Once you unlock a premium film, it's yours for the duration of your subscription. Couples Cinema is a perfect option if you want porn for couples without the trouble of sifting through for quality.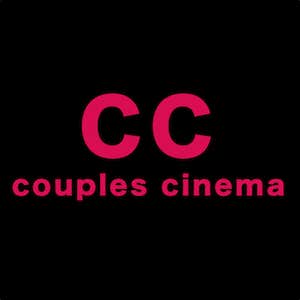 | | |
| --- | --- |
| 1 month | $9.99 |
| 3 months | $24.99 |
| 12 months | $99.99 |
---
It's easy to see why many of the industry's biggest names in talent have worked with Bellesa Films. Bellesa makes beautiful narrative films with gorgeous, talented performers and high-quality sex.
Bellesa Films hosts exclusive films for a monthly fee, but the brand began by collecting free, female-friendly porn clips. Now the studio produces a massive library of films, and even an original series. In "Bellesa House", stars choose their own partners for their scenes. The sex is on fire, but the flirtations before the hot-and-heavy stuff will warm your heart, too.
Watching the cast work closely with director Jackie St. James adds to the series charm, giving viewers a peek inside of the site's production atmosphere. Overall, Bellesa provides endless hours of romantic porn that's perfect for couples celebrating Valentine's Day.
---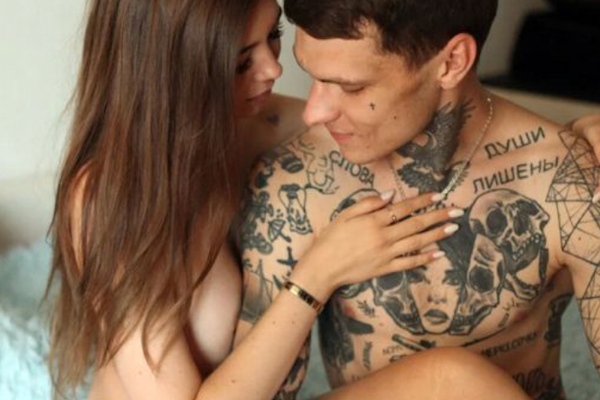 This site is a homemade sex jewel. Lustery features real-life couples, like Igor & Lera (above), who want to share their sexuality with the world.
The site's format has a similar user-submitted vibe as other amateur porn sites but with a more curated feel. Paulita Pappel is a self-proclaimed exhibitionist and voyeur, and she created Lustery in the name of "reclaiming your own gaze".
Seeing relatable, intimate homemade sex on the site is an empowering experience for performers and viewers at the same time. And the site's content is ideal for couples looking to enjoy some Valentine's Day porn together.
---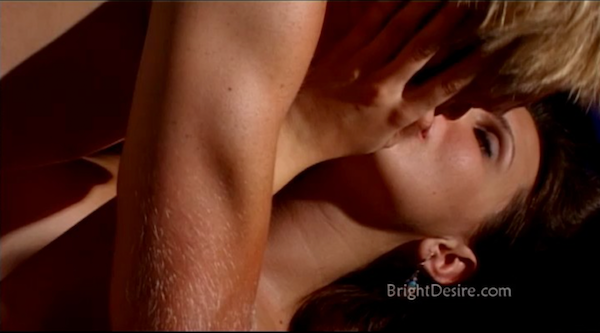 Filmmaker Ms. Naughty calls her site a center for "thinking porn". The site's films focus on the most endearing parts of sex shared by intimate partners. The films at Bright Desire aren't just meant to arouse the viewer physically, but emotionally as well.
The site features mostly heterosexual sex, although there are some queer videos, too. The performers are also pretty diverse with films celebrating BIPOC and mature couples having sex in lightly-scripted scenarios.
There are also whole collections of behind-the-scenes footage, post-scene interviews with performers, mini-documentaries, erotic fiction, and more. Bright Desire is great for snuggling up with your honey for some sexy time this Valentine's Day.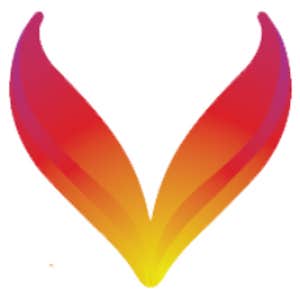 | | |
| --- | --- |
| 1 month | $22.95 |
| 3 months | $37.95 |
---
Singles Porn & Solo Pleasure
ManyVids hosts videos and content made by the performers themselves, like clubdinasky (above). Your hands can be in every cookie jar with MV. The site has videos, photosets, live cams, phone chats, panties for sale, and other options.
Bella French, CEO of ManyVids, co-created a platform on which sex workers could have more control and ownership of their content. The result? You're free to browse the site knowing you're directly supporting real sex workers.
The number of self-loving, smoking hot user-made content on ManyVids is staggering. MV stars post videos that strike a beautiful balance between professional skill and homemade sex reality. This clip site is also much easier to navigate than other porn sites, and its pay-per-video model is great for special occasions like Valentine's Day.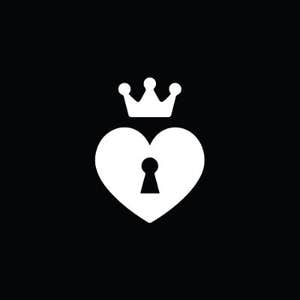 | | |
| --- | --- |
| Single video | Varies |
| 1 month | $29.99 |
| 3 months | $44.97 |
| 12 months | $119.88 |
---
Looking for an online live cam superstore? Chaturbate boasts the most "new performers" of any live cam site, the most traffic, and wide diversity in performers. You can also find some of the most beloved amateur performers live on the site– including MySweetApple (above).
Basic porno amateur categories are featured on the site's home page, and hashtags are easily searchable. Each room features menus created by models, plus viewers can use tokens to purchase exclusive pictures and video content. For every 100 tokens ($11), the model will make about $5, and you can also access their Amazon wish lists.
If you've never visited a cam site before, Valentine's Day is a great time to start! It's a great way to personalize your porn experience and add some interaction to your sexy solo time.
---
We've already mentioned all of the benefits of an Adult Time membership for couples. But there are plenty of great channels and series that feature solo masturbation, too!
This site features all kinds of self-love with all kinds of body types, stories, and vibes. For the best solo content, we recommend Fine Erotica, FemJoy, How Women Orgasm, and Shower Solos.
---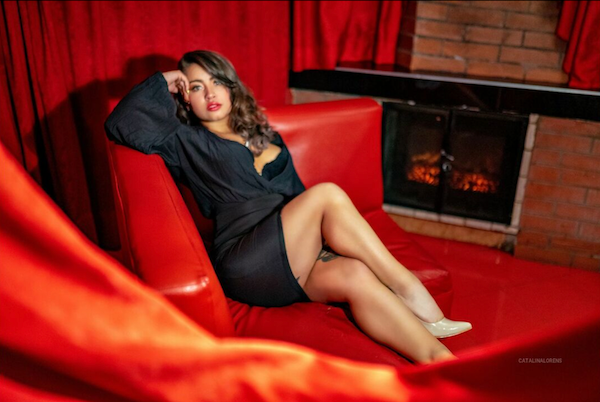 Love the idea of a cam site, but looking for more luxury? Jasmin has been providing the internet with interactive camming experiences since 2001. The site attracts an experienced array of cam models, like CatalinaLorens (above). The home page shows teaser clips of live rooms, and from there you can interact in the chat until you're ready for a private show.
Count on a lot less peep but a lot more show for your dollar here. The performers are some of the best in the biz, but they only perform when they're being tipped. A model might not be doing anything special in an empty room, but tipping can bring in a flurry of traffic and liven things up.
Your model will receive between 30% and 80% payout for a job well done. This means you both get a great Valentine's Day present!
---
5) MakeLoveNotPorn
Cindy Gallup is the creator of MakeLoveNotPorn. She doesn't refer to the videos on the site as porn, but says that they're a celebration of real-life sex. Her mantra "pro-sex, pro-porn, and pro knowing the difference" blurs the semantic lines of amateur porn in the best way.
Instead of hiring performers to perform scripted sex, MakeLoveNotPorn sources real sex tapes from real, everyday people. MLNP calls itself the world's first social sex platform, and that sex-positive attitude shines in every video. Scroll through the curated collections like "MakeMeTimeLove" or browse the site's whimsical tags like #giggly, #yes!yes!yes! and #procrasturbation.
Best of all, membership to MakeLoveNotPorn is free, and from there you can rent individual videos for $5 each. The only risk involved? MLNP's content might make you want to submit your own homemade porn! And why not? You're a total babe.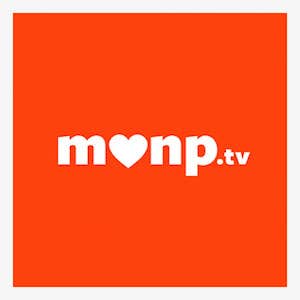 | | |
| --- | --- |
| Per video | $5 for 3 weeks |
| 5 videos per month | $10 |
| 30 videos per month | $30 |
| 50 videos per month | $50 |
---
Cheating & Cuckolding
1) Adult Time
Maybe I sound like a broken record, but Adult Time really does have Valentine's Day porn for everyone. If you want to make a mockery of traditional romantic love, the site has all of the naughty tabooed content your wicked heart could want.
Cheaters and cuckolds abound on Adult Time partner channels like Pure Taboo, Modern Day Sins, Zero Tolerance Films, and Disruptive Films. The site has all the most forbidden situations featuring all the hottest stars, and it's adding new content daily.
---
This site makes your dirtiest fantasies look like art, even when they feel like sin. Bondage, spanking, adultery, swinging, squirting; Deeper brings each fantasy to life in pristine 4K with a high-class edge.
Featuring over 190 erotic BDSM porn scenes and counting, Deeper offers a cinematic journey through the world of hardcore porn fantasy. Featuring the highest quality filming and top-tier talent, Deeper is perfect for all of your dark, naughty desires this Valentine's Day.
| | |
| --- | --- |
| 2-day trial | $1 |
| 1 month | $29.95 |
| 3 months | $59.95 |
| 12 months | $99.95 |
---
The gonzo stylings at Brazzers are an archetypical snapshot of mainstream porn. Its use of comical porn tropes and flimsy plot lines mean it's more adult entertainment than IRL sex.
HD-quality, a massive library, and A-list stars are this site's strengths. And if you're looking for over-the-top taboo this Valentine's Day, look no further than Brazzers. Both the site and its films are clean and polished.
Navigating the site and accessing free downloads is straightforward. It's your destination for Valentine's Day porn if you're looking for star power, meta jokes, and some wildly naughty scenarios.
---
4) Sweet Sinner
Looking to explore role play and power dynamics in your porn? Sweet Sinner features performers exploring classic xxx role-play scenarios. Whether you're into teachers and students, babysitters, incest, MILFs, or infidelity, Sweet Sinner is a quality stop for any smutty sex trope.
Porn isn't always a place for a fleshed-out plotline, but Sweet Sinner puts the viewer into the scene by building a story around the sex. The site features almost exclusively heterosexual couples, but membership also comes with access to the other Mile High Media sites like Reality Junkies and Doghouse Digital.
| | |
| --- | --- |
| 2 day trial | $1.00 |
| 1 month | $29.99 |
| 3 months | $59.99 |
| 12 months | $119.99 |
---
5) MissaX
If you're into high-tension taboo fantasy, MissaX is the high-production porn site of your dreams. Every month the site brings subscribers 5-7 new videos featuring the hottest A-list stars doing all of the forbidden things you've been dreaming about. Plus you'll get behind-the-scenes videos and photos when you join.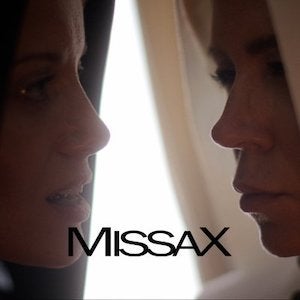 | | |
| --- | --- |
| 1 month | $29.99 |
| 3 months | $69.99 |
| 12 months | $239.99 |
---
The Daily Dot may receive a payment in connection with purchases of products or services featured in this article. Read our Ethics Policy to learn more.