Getting into VR porn is expensive enough before you even pay for your first scene. At minimum you need a smartphone and a headset, which in these budget-conscious times are no small cost. When every dollar counts it makes sense to try a few scenes from your favorite sites before you put down your hard-earned VR video dollar.
The porn industry has followed the explosion of virtual reality's popularity by creating many options to watch free HD VR porn videos.
Not all sites are created equally, however. Many free VR porn sites are full of one to five-minute clips. That means most of the scene is edited in a way that ruins the VR experience or cuts off before orgasm.
If that kills your vibe, good news: we've done the hard work for you, combing through every free VR porn site to find the best and brightest films. Whether you swear by Google Cardboard or ponied up for an Oculus, the first taste of VR pornography is free.
A quick note on how to watch streaming VR porn on your phone
When you join a premium VR porn site you get the option to download your video files or an explanation of how to stream on your device. Free sites don't always offer such luxuries, leaving you to fend for yourself.
Thankfully, watching a VR scene on a streaming device is easy. When you find the scene you want to watch, press play. Then look for the launch VR button. Sometimes this is a literal button that says "watch VR" but in most instances it's a VR goggles icon on the navigation bar. If the site doesn't automatically format the video to your goggles, it will bring up a menu. Tell it what kind of setup you're using and hit the launch video button. Congrats! You're now watching good old fashioned porn in VR.
Best free VR porn sites
Pornfox VR is a VR porn supersite that licenses scenes from over 50 production companies to create a sampler box of porn. It boasts having over 4,000 videos, which is true for its paid section. Pornfox VR's free content is a little more complicated. It offers a little over 30 full free scenes from its collection of studios.
On top of those full scenes, Pornfox VR has thousands of free clips and samples to browse. Some of these are actually free full-length hardcore VR porn. Most of them are just five to eight minute samples that cut out before anyone cums. Navigating around to find the hidden free full scenes can be a bit annoying, but that's probably the point.
You can just watch every scene in full by getting a monthly membership starting at $14.90 per month.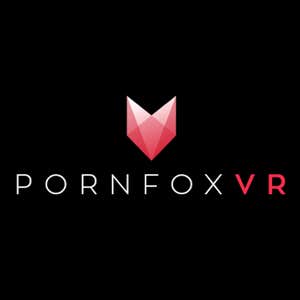 | | |
| --- | --- |
| Clips and limited scenes | FREE |
| 1 Month Streaming | $14.90 |
| 1 Month Downloads | $24.90 |
---
Quantity isn't the same as quality as shown by the limited yet wonderful selection of free virtual reality porn offered on VRPorn.com. Delivering nearly 60 full length, uncut scenes from Virtual Taboo, Czech VR Casting, VR Bangers, Ba Doink VR, and more, VR Porn gives you more free content than what you pay for at some newer sites.
If you like what you see, make sure you check out VRPorn.com's Premium options. You'll get thousands of VR scenes at one low monthly cost.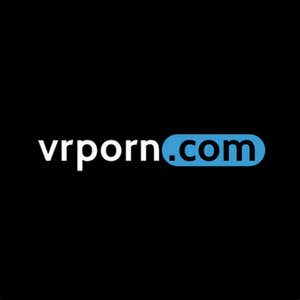 | | |
| --- | --- |
| 1 month | $19.95 |
| 12 months | $95.40 |
---
In the world of free streaming VR porn there is one king of the ring: VR Sumo. This incredible site offers a rotating collection of 40+ full-length free VR porn videos. Drawing from top pay sites like Reality Lovers, BaDoink VR, WankzVR, and its own original productions, VR Sumo delivers an incredible taste of what's available in VR porn right now.
When you run out of free content, consider joining its paysite through Real VR. For just $24.95 per month, you get access to thousands of full-length VR porn scenes drawn from over 20 of today's top VR porn studios. However, you can often get a membership on sale for as low as $9.95. VR Sumo is truly one of the best deals in VR porn history.
---
XHamster isn't satisfied letting PornHub be the only major tube site in the free VR porn world. With over 90 free virtual reality porn scenes and clips, XHamster's selection is small. However, its support for the GizmoVR app makes the user experience one of the best among the free streaming cam sites.
This app allows you to bypass the traditional website's streaming player by using an optimized app to watch. If you find your phone struggling to work with a site, a 3rd party streaming app like GizmoVR will be a welcome change of pace.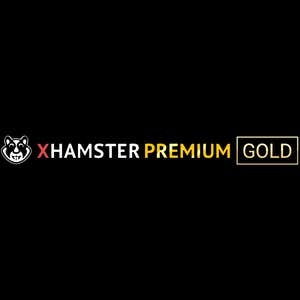 | | |
| --- | --- |
| 1 month | $9.99 |
| 3 months | $23.97 |
| 12 months | $59.88 |
---
VRHump may be a lesser-known site in the VR porn tube arena, but it's bountiful content is sure to change that in the future. Featuring hundreds of scenes and over a hundred full-length uncut scenes, VR Hump is sure to keep you busy.
Its user-friendly site design lists categories on the side, with options to search for specific studios on the top toolbar. It may not have the name recognition of other sites, but it does have full scenes from Naughty America, Real Jam VR, Badoink VR, VR Cosplay X, and more.
VR Hump may be small, but it is mighty.
---
YouGoogle is the perfect site for porn lovers who share devices with their families but still want access to sweet free porn content. Offering 89 full-length scenes, YouGoogle is one of the few sites that doesn't make you hunt for more than clips.
YouGoggle also has one of the best tutorials around for how to watch its content on a wide range of devices. Even if you only visit once you'll appreciate its how to watch VR porn guides.
Education plus free scenes from VR Conk, Badoink VR, Real Jam VR, and Naughty America? That's a recipe for a site you'll come back to time and time again.
---
Popular Porn Categories