While dating may not be the biggest thing on anyone's mind post-vaccine, it is something to think about. You may wonder if it's truly safe to hit up casual sex apps even after you get the shot. If you're with a new person, can you trust them if they say they're vaccinated too?
First things first, I am not a doctor. So, before doing anything, I recommend conducting further research into what the professionals are saying. If you're on the fence about dating post-COVID vaccine, I would say that it's up to your comfort level. Experts say "the first vaccines may provide only moderate protection."
That probably isn't what you want to hear if you're itching for a hookup. But hopefully you'll see the silver lining with the best casual sex apps to use post-COVID vaccine. I'd suggest your new pick up line should read a lot like "what's up I'm vaccinated ;)"
Safe dating sites to use
Happn
Happn is a breath of fresh air when it comes to casual sex apps. This free app matches you with people who have crossed your path throughout the day! It uses geolocation to connect you with other users within a 250 meter radius. The matches appear on your screen in the form of a profile showing the user names and occupations. Once a match appears, you can scroll through photos and read a short bio. It will tell you everything from how much they exercise to their party habits. These "matches" will be available to view for up to one week after crossing paths. However, specific matches will be updated if you cross paths again within the week.
Take into account if you don't go out much or live in a heavily populated city, this isn't the app for you. Since it uses geo-location, even people you haven't "matched" with will be able to see you and how far away you are. If location services aren't your thing I would suggest the premium membership, which lets you turn off your geo-location. You can also filter the types of profiles you want to see, and have access to unlimited likes. If you want to feel that balance between fate and curation that no other app offers, strap on your shoes, download the app, and go on a run!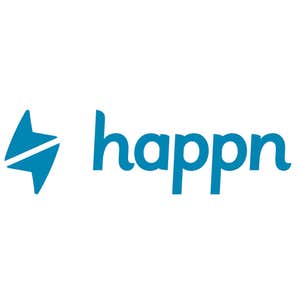 | | |
| --- | --- |
| 1 Month | $24.99 |
| 6 Months | $89.99 |
| 12 Months | $119.99 |
---
Her
Her is the first casual sex app on this list that caters to LGBTQ users. 40% of people using the app are either gay or lesbian, 30% are bisexual, 20% are pansexual or queer, and the remaining 10% don't identify. Made by queer womxn for queer womxn, you may have seen it featured in star publications like Vogue, Refinery29, and Elle.
Unlike many standard dating apps, Her sets itself apart with the community it has built. While in the app, you'll be able to browse the community, event, and feed tab, which all bring you closer to the members. Join different communities such as 'Strong and Single', 'Newly Out', and 'Queer Womxn of Color' to find users interested in the same things and discuss with them on the community wall, discover unique events happening near you and all over the world in the events tab and join an event with the click of a button, and stay up to date with the official 'Her' profile in the My Feed tab.
With 24/7 moderation on the platform and seemingly limitless options for filtering and engagement, Her is the app for queer womxn and LGBTQ members.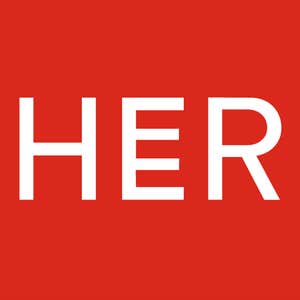 | | |
| --- | --- |
| 1 Month | $14.99 |
| 6 Months | $71.99 |
| 12 Months | $89.99 |
---
Tinder
It almost feels dumb to review Tinder at this point because, lets be honest, its the Mother of our modern day dating apps. But, since it is a list of casual sex apps and sites, I kind of have to. For those of you who have been in a long term relationship since 2012, or have been living under a rock, Tinder is the free dating app that invented swiping right. Again, for the 1% of you who don't know what "swiping right" means, it's basically Tinder's way of letting the user match with another user.
The whole interface is based on the profile picture, a small bio, and common interests. Swipers see a person's photo and their bio and interests. If they like it, they swipe right with their finger to try to match with the person, and if they don't like it, they swipe left. You can only message someone when both of you have swiped right. The app is super straight forward, very clean, and easy to use. It isn't the most advanced in terms of filtering, but with 1.6 billion swipes per day and 57 million users around the world, I think it's safe to say that it doesn't really matter. If you're looking for a mainstream 'anything goes' dating app that many swear by, look no further and give the OG a try.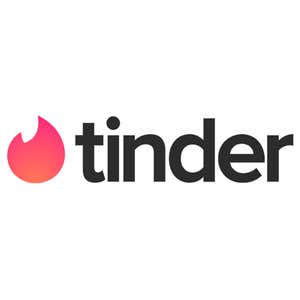 | | |
| --- | --- |
| 1 Month Tinder Plus (aged 18-29) | $9.99 |
| 6 Months Tinder Plus (aged 18-29) | $34.99 |
| 12 Months Tinder Plus (aged 18-29) | $54.99 |
| 1 Month Tinder Gold (aged 18-29) | $14.99 |
| 6 Months Tinder Gold (aged 18-29) | $52.99 |
| 12 Months Tinder Gold (aged 18-29) | $82.99 |
| 1 Month Tinder Plus (aged 30+) | $19.99 |
| 6 Months Tinder Plus (aged 30+) | $60 |
| 12 Months Tinder Plus (aged 30+) | $80 |
| 1 Month Tinder Gold (aged 30+) | $29.99 |
| 6 Months Tinder Gold (aged 30+) | $112.99 |
| 12 Months Tinder Gold (aged 30+) | $149.99 |
---
DOWN
Rated #98 in the app store, Down is a solid casual sex app. The concept is easy to understand: swipe left or right to review or skip a user, swipe up if you'd like to "date" the user and down if you'd like to hook up with the user. In terms of ease of communication, I think Down has nailed it. There's no confusion between users when their profiles are matched, you'll know instantly if that person wants to date or just wants something quick, and if you happen to swipe the wrong way, don't worry! You can edit your picks in the likes tab.
If there's someone you really want to meet, you can click on the lips button and send them a crush. This will pop up on their feed and push your profile to the front of their list. What I don't like about this app, however, is that it only gives you about 10 preview swipes before you have to pay for the subscription. It's also a pretty dark interface with standard features. Out of the profiles I did see, there were no bios included, and there was only one picture for each profile. I'm not sure if this was just a coincidence or not, but if you don't absolutely need an app to spell out to your match whether you want to hookup or date, then I'd just skip this one and try out any of the free apps on this list.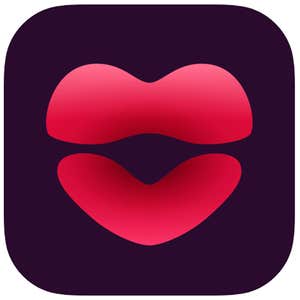 ---
Feeld
Feeld, previously 3nder, is your destination dating app for all things kink, swinger, and polyamorous. This app has a great design, interface, and security and is your best bet for judgment free browsing of couples, doms, subs, and a whole lot more.
Feeld really flexes its creativity right upon opening the app. You're greeted by an aesthetically pleasing orange and white screen detailing the ways you can browse. Meet open-minded people and join solo, or with a partner, lover, or friend. With the ability to link and unlink accounts, the browsing opportunities are limitless and exciting.
Upon creating your profile, you'll be able to customize what you're looking for, whether it be couples, trans non-binary, gender questioning, two-spirit, and more, as well as set your core location and age range. Profiles appear as a split screen with a photo, name, sexual orientation, age, relationship status, and short bio. Swipe left and right to toggle between different profiles, and if you come across one you like, just give it a heart! If they like you too, you'll be able to start messaging. For your peace of mind, the app also lets you create your own pincode lock as an extra layer of security.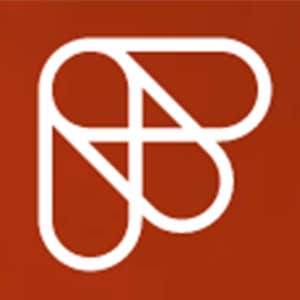 | | |
| --- | --- |
| 1 month | $11.99 |
| 3 months | $23.99 |
---
AdultFriendFinder
Adult Friend Finder isn't a dating site, it's a casual sex app (and site). Boasting well over one million site members and counting, AFF is easily navigable, explicit, and heavily used in major cities. Before signing up for a free account, the site showcases sneak peeks of users in your area that are active, or have been active recently. Before entering the site, you'll be able to set your preferences as interested in men, women, couples (man and woman), couples (two woman), couple (2 men), groups, and TS/TV/TG.
Upon entering the site you'll notice the layout is pretty simple, almost early Facebook-esque, and quite revealing. Having the ability to filter the content according to nudity is a big bonus for at work browsers. Other options for filtering are age, distance, username, and active status. Complete the profile "purity test" to find out if you're a sexual newbie, or a full blown hedonist, or, fill out the personality test to connect you with your perfect match. Not only does AFF connect you with profiles online, it also offers a cam site, adult centered content community, and app! If variety is what you're searching for on your new dating site, AdultFriendFinder is your destination.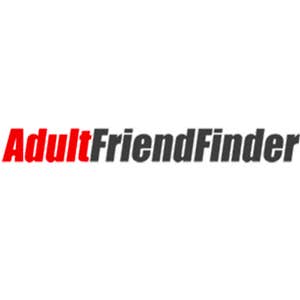 | | |
| --- | --- |
| 1 Month | $39.95 |
| 3 Months | $80.85 |
| 12 Months | $239.40 |
---
Book of Sex
BookofSex is the same site as AdultFriendFinder under a different name. The interface is the same, the features are the same, and, for the most part, the users are the same. The biggest difference between the two, are the amount of users and variety of users. I can't tell you which site is better between the two, since the user fluctuation is pretty small, but also, what you like and what I like are not the same. My advice would be to try the two out! If you're in a big city, you might find that the users you're looking for are more involved with one of the sites, but, if you're not in a city, the chances are that most users are signed up for both.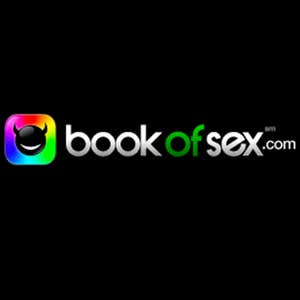 | | |
| --- | --- |
| 1 month | $39.95 |
| 3 months | $80.85 |
| 1 year | $239.40 |
---
Grindr
I once saw a tumblr post that likened the Grindr app to the Bible app, and, unbeknownst to me what I was doing at the time, I downloaded it on my mother's phone. You can imagine her surprise.
Now, a decade later, I'm proud to say that Grindr has become the world's largest casual sex app for LGBTQ users. With its no frills grid display sorted by location, and super specific filter options, it's no wonder why the LGBTQ community has flocked to the platform. Decide if you're looking for a chat, date, relationship, or immediate hookup, through its basic filters and, if you're looking for something a bit more specific like bear, jock, daddy, or twink, that's available too. Try the 7 day free trial If you want to sort through profiles that you haven't chatted with, users that accept NSFW pictures, or preferred positions, and if you like it, the Xtra or Unlimited memberships might be worth your while.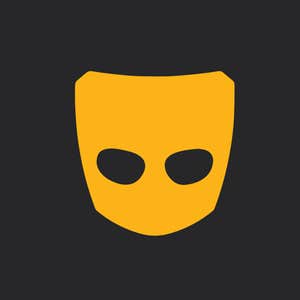 | | |
| --- | --- |
| 1 Month Grindr XTRA | $24.99 |
| 3 Months Grindr XTRA | $20.97 |
| 6 Months Grindr XTRA | $29.94 |
| 12 Months Grindr XTRA | $47.88 |
| 1 Month Grindr Unlimited | $49.99 |
| 12 Months Grindr Unlimited | $299.99 |
---
Hashtagopen.com
HashtagOpen is a fun approach to the standard profile/bio dating app scene. For one, you'll have the choice between creating a solo, partnered, or a double profile where you can toggle in between the two and edit anytime. The app does not allow any NSFW images, and encourages the use of usernames or nicknames for heightened security. However, within the normal options of profile creation, there are a few unique options like the ability to add your social media handles and define your current relationships and statuses.
The site functions on–you guessed it–hashtags. It offers up three phrases for user completion such as "I'm open to trying…", "My interests are…?", and "I'm looking for…?" which can all be answered via hashtags. Users have the option of swiping through the Tinder-like format, or searching for hashtags that they're interested in.
What this site excels in is the diversity of its users, as well as the ability to have multiple profiles. In terms of the latter, the algorithm often layers them behind each other. For instance, if you don't want to match on a couple, but are interested in one of the individuals from the couple, that person will be the next option for you to match on as long as they have a solo account. All in all, it's a great app for connecting with unlikely couples, individuals, and groups of all shapes and sizes!
---
Bumble
You don't get to be the second most popular dating app in the US by having a shitty platform. Clearly, Bumble knows what it's doing and we're going to break it down for you. As soon as the app appears on your phone screen, it looks like a little square of goodness. Its signature bright yellow theme almost tricks you into being excited to open it up.
Once in the app, you go through the standard procedures of selecting a photo and creating your profile. We give a big thumbs up for including over 50 gender identity options to select from, as well as offering the option to browse in three different modes. Date mode, BFF mode, and Bizz mode are all the ways you can swipe on the app and, as you might have guessed, all lead to different things! Date mode will take you through the standard dating app practices, BFF mode is available for those who simply want to make friends in their area, and Bizz mode allows you to browse through career driven profiles as the ultimate networking site. Bumble is less like a casual sex app and more like an awesome social media platform, only here, everyone's true intentions are known.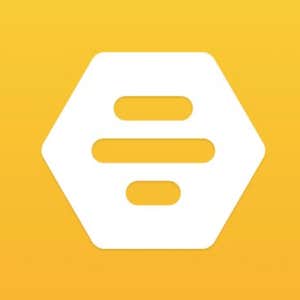 | | |
| --- | --- |
| 1 Week | $2.99 |
| 1 Month | $7.99 |
| 3 Months | $14.99 |
| 6 Months | $24.99 |
---
CoffeeMeetsBagel
CoffeeMeetsBagel is another great app for finding that significant someone. 70% of its users say that they're there to find a relationship, but casual flingers, don't be discouraged! 12% of its users are open to hookups. While 12 seems like a low number, CoffeeMeets Bagel's user base is over three million people, so that makes that number looks a lot more promising.
Via the suggested tab, CMB will send a limited number of handpicked profiles (bagels) daily at noon. The platform itself is pretty standard for dating apps; users create a profile with their photos, a bio, traits, and characteristics, and swipe through other users profiles. However, where CoffeeMeetsBagel really shakes things up is with its second profile viewing option. If swiping through a small pool of bagels is getting tiring for you, the platforms discovery tab will allow you to scroll through the stacked profiles of other unseen users that are nearby, as well as apply various filters. If you're really looking for more than just a hookup, or are just tired of the same app interface found on super mainstream apps, CMB is a great place to be.
---
Blendr
Blendr is just another one of your standard dating apps. The user interface is nice, but not over the top amazing. The selection of potential matches seems to be normal and legit, and the ability to use the Blendr website as well is a huge plus for older users.
Creating your profile is pretty standard. It asks for the usual photo, bio, physical characteristics, and traits. It also offers the option to spice up your profile with hashtags that can match you to other users with similar interests. I would say that if you're truly interested in Blendr, or simply want to join in on all the free dating apps and sites to increase your visibility, join and see for yourself! I would be lying if I said this was an app that we couldn't live without. It isn't a major player in the dating app scene, but signing up won't be a waste of your time.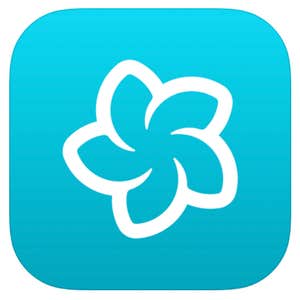 | | |
| --- | --- |
| 1 Week | $3.99 |
| 1 Month | $12.99 |
| 3 Months | $30.99 |
| 2,750 coins | $49.99 |
---
OkCupid
If you've been searching for a free dating app similar to the tried and true platforms like Match and Eharmony, OkCupid might be your best bet. The signup process is standard. After entering your basic info (age, name, location) and specifying what kind of connection you're searching for, the app will prompt you to answer a 15 question multiple choice quiz. The questions range from politics, to financial matters, to star signs, all in the hopes of matching you with your ideal partners.
After the quiz is completed, the app's algorithm will pair you with its suggested matches. One of the most fun features of the site is being able to see how compatible you are with another user through the percentage given from 1-100. If you find someone you like, you'll be able to send them an "intro" that they can view before matching with you if they have a premium membership, or once they swipe right on your profile. All in all, OkCupid is a great free platform for finding exactly what you're looking for, and maybe even something you didn't know you wanted!
---
Clover
This app has had such an abundance of great press, we had to check it out for ourselves. Signing up is easy and user friendly as you have the ability to sign up using Facebook, Snapchat, or email, I personally love having options when it comes to what information I let different companies have. After uploading a photo, entering your age, location, and name, Clover will take you through a series of quiz questions such as "what are you looking for", "what type of body do you prefer", and "what age is your ideal partner". After answering, you'll be led to the standard "swipe" interface.
What we love about the app is the different features available to use for free. Of course, it has the swipe right or left like all dating apps, but you can also use the "dating on demand" tab to see people who are actively looking for dates, the "mixers" tab which lets you engage in different forum-like chats, and organize virtual meet-ups and events. It might not be the best fit for those looking for a casual sex app, but it really goes above and beyond in terms of the social features.
---
Personals.oodle.com
If you're looking for a website to connect with someone for hookups, friendships, or any relationship really, I wouldn't recommend Personals.oodle.com. From the second you enter the website, you get the feel that it has seen more tractors sold than relationships forged. This site is essentially the personals section of something similar to Craigslist. Searching for relationships in the knockoff Craigslist seems odd considering all the great (free) options available to the public. If you are a frequent user of the oodle marketplace and are thinking of trying your hand at the personals section, take this as a sign and run away! Don't risk the possibility of getting scammed or worse. Your time is better spent on a free membership to any other site on this list.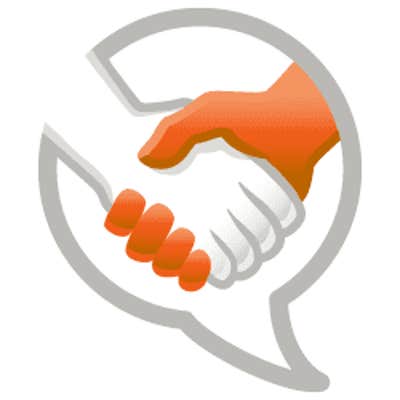 ---
Bedpage
Bedpage is another site that should be avoided at all costs. Unlike Personals.oodle.com, Bedpage does have some redeeming qualities. It does offer hyperlinking to real websites for sugar babies and escorts. However, when it comes to the dating section, at the end of the day it's too much of a risk when there are this many real dating sites and apps out there.
---
Yumi
If you throw everything you know about standard profile dating apps out the window, you get Yumi. It's not every day that you come across a new and exciting way to browse though singles profiles, but this is it. Instead of going through the same old profile creation process, Yumi allows you to browse anonymously. You have the option to upload a standard picture, but if you'd like to remain hidden, you can play with countless emojis and effects that will hide your face. If you don't want to upload a picture at all, you can record yourself speaking instead.
You can be sure that most of the users on Yumi will be legit as it approves profiles on a case by case basis. The only drawback in our opinion is that you can't use the casual sex app right away, since it has a 24 hour period to approve or deny your profile. Once you've gotten your profile approved, the real fun begins. The app will provide you with its own random matches in the form of cards. If you you and another user flip each other's cards over, then it's a match! Chatting is 100% free, so what are you waiting for?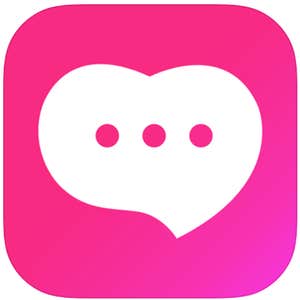 | | |
| --- | --- |
| 1 Month | $19.99 |
| 3 Months | $39.99 |
| 6 Months | $59.99 |
---
BLK
BLK was introduced in 2017 by the Match group that also owns OkCupid, Tinder, and Hinge. This is the largest dating app for Black singles. BLK's goal is to bring the Black community together by helping Black singles find meaningful connections in a safe space. While its layout and functionality is very similar to that of Tinder, the key highlight of interest is the vetting that goes into each user profile. Potential BLK members won't have to worry about swiping on a bunch of YT profiles, which makes the experience so much simpler and way more enjoyable. If you're looking for a place to match with singles that you can identify with, BLK is definitely on our top tier list of apps for dating, as well as being a solid casual sex app.
| | |
| --- | --- |
| 1 month Premium | $9.99 |
| 1 month Elite | $19.99 |
| 3 months Premium | $14.99 |
| 3 months Elite | $29.99 |
---
The Daily Dot may receive a payment in connection with purchases of products or services featured in this article. Click here to learn more.