Final Update: The man was taken into custody around 7:45pm ET.
Someone in Grand Prairie, Texas, is engaged in a standoff with the local SWAT force, and because this is 2014, he is posting about it on the anonymous social network Whisper as it's happening.
The NBC News affiliate in the Dallas area reported that the man "may be armed," and that he was "sitting in a car talking on the phone with someone who is also talking with police."
The Daily Dot obtained the entire stream of Whispers from the person at the center of the standoff from Slade Sohmer, Whisper's Head of News, who flagged some of the initial images on Twitter. The images can be seen below.
"We have confirmation from the interior of the vehicle that this is indeed the guy in the standoff," Sohmer said. "We're actively in touch with him as we speak."
According to NBC, "several lanes of traffic in the area are blocked and drivers are urged to avoid the area."
Update: Whisper has given Gawker screenshots of the company's communications with the man in the car, who has said that he wants police to shoot him. "I want them to shoot me," he told Whisper's Josh Chavers, "to prove to the world that they are fucked up." A few of those screenshots are shared below, followed by the Whispers.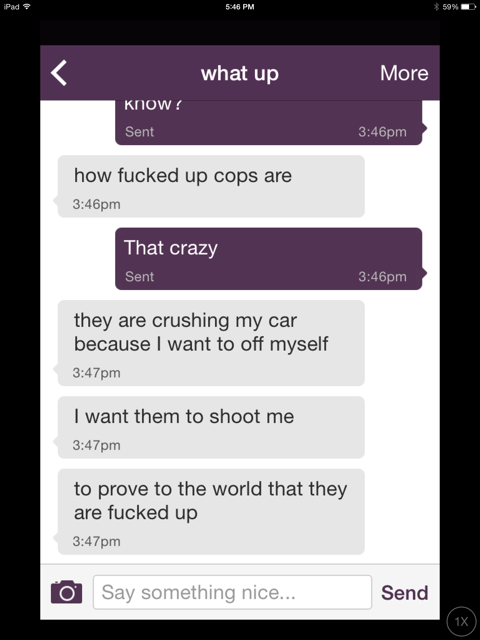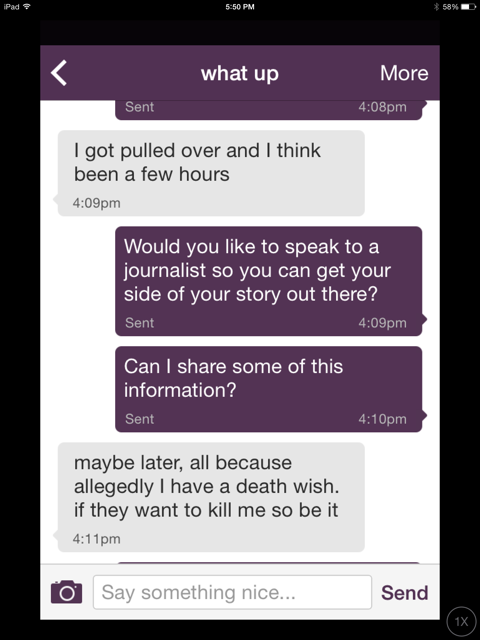 Photo via Tom Brandt/Flickr (CC BY 2.0)