Images of the dramatic events bypassed state media and spread through the country's Twitter-like service.
An attempted plane hijacking in China was foiled by crew and passengers Friday, and the first behind-the-scenes photos of the dramatic events skipped state-controlled media entirely.
Instead, the images spread virally through Sina Weibo, the country's burgeoning Twitter-like microblogging service.
It began ten minutes after a flight took off from the remote desert city of Hotan in China's Xinjiang province, a largely ethnic Uighur area. Six people apparently attempted to take control of the plane but were overpowered by passengers and subdued. The aircraft, originally headed towards the provincial capital of Urumqi, was diverted back to Hotan, and the suspects were taken into custody.
Sina Weibo user seland, who owns a boutique luxury goods shop in Beijing, had a friend on the plane who'd snapped some images of the event. Seland shortly posted those to Weibo from his or her iPhone, and they rapidly spread across the 300 million-person network.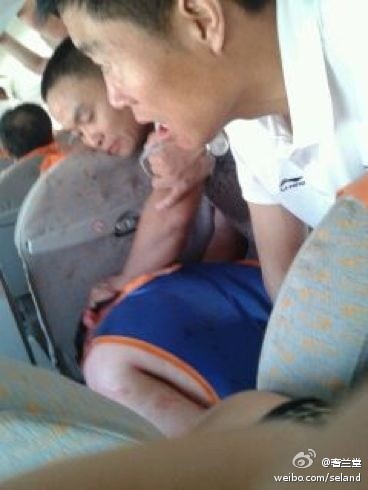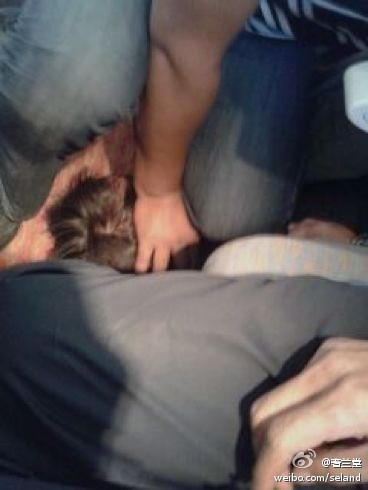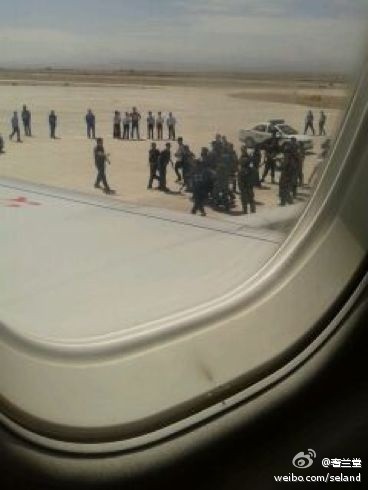 Xinjiang, a province in China's far west that borders central Asia, is predominantly Uighur, a mostly Muslim ethnic group that speaks a Turkic dialect. The region has a long and contentious relationship with Beijing's control. As with neighboring Tibet, the region has seen violent uprisings in recent years, including one last year that caused 32 deaths, including 18 in Hotan itself.
China's authorities have not released the suspects' identities.
Photo via seland
Pure, uncut internet. Straight to your inbox.