Last month, New York Knicks star J.R. Smith doled out advice for dating an athlete on Instagram.
Philadelphia Eagles wide receiver DeSean Jackson went one step further, sharing pro tips for guys to stop women from finding out what they do with the photo-sharing service. It's like an Instagram version of Def Jam's How to be a Player.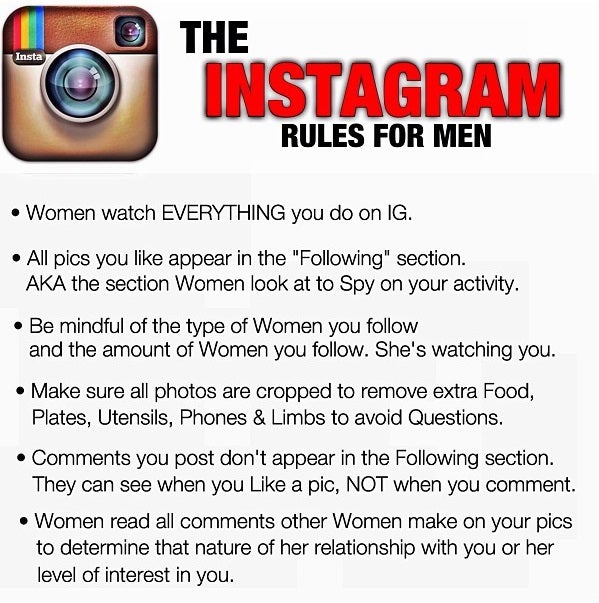 "If this Aint Tha truth I don't kno what is," Jackson wrote in the caption. "Sheeeeesh that's on point.."
Truth is, Jackson reposted the image from another user. It appears Isaac Hayes III created the image and shared it for the first time Friday. (Jackson posted it later that day.) Several others shared the original version.
Record producer Hayes, son of the famed R&B singer of the same name, shared updates as his rules post spread. They were translated to French, for one thing. He reshared another user's spin on the list, Instagram rules for women. Another Instagramer made fun of Hayes's list by sharing Instagram rules for someone's girlfriend.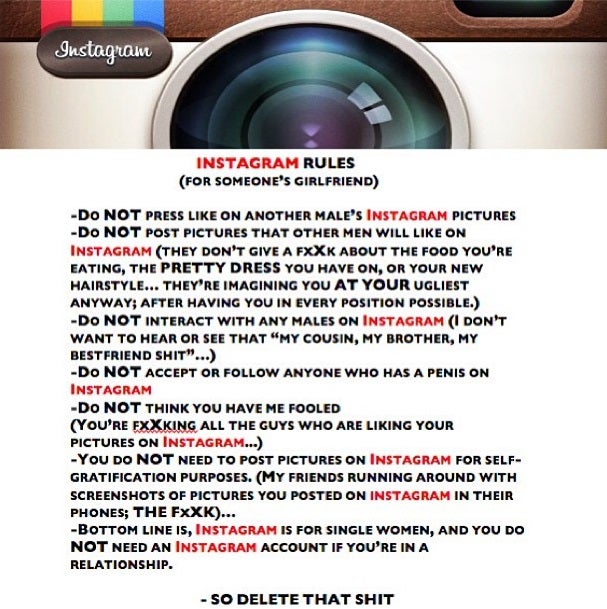 It was Jackson's repost of the rules, which probably shouldn't be taken seriously, that perhaps brought the most attention. It even wound up on Sports Illustrated.
The rules actually comprise solid advice if you're a dude intending on creeping around other women's Instagram photos and don't want your ladyfriend to know about it. Solid, gross advice.
H/T Larry Brown Rules | Photo via DeSean Jackson/Instagram