When it comes to earthquake prediction, one would normally turn to the trusted authorities, like the U.S. Geological Survey, that have piles of government money to do exactly that. Rarely does rely on a random seer on the Internet. But hours before the Japanese capital of Tokyo suffered a level 6.0 earthquake, that's exactly what happened.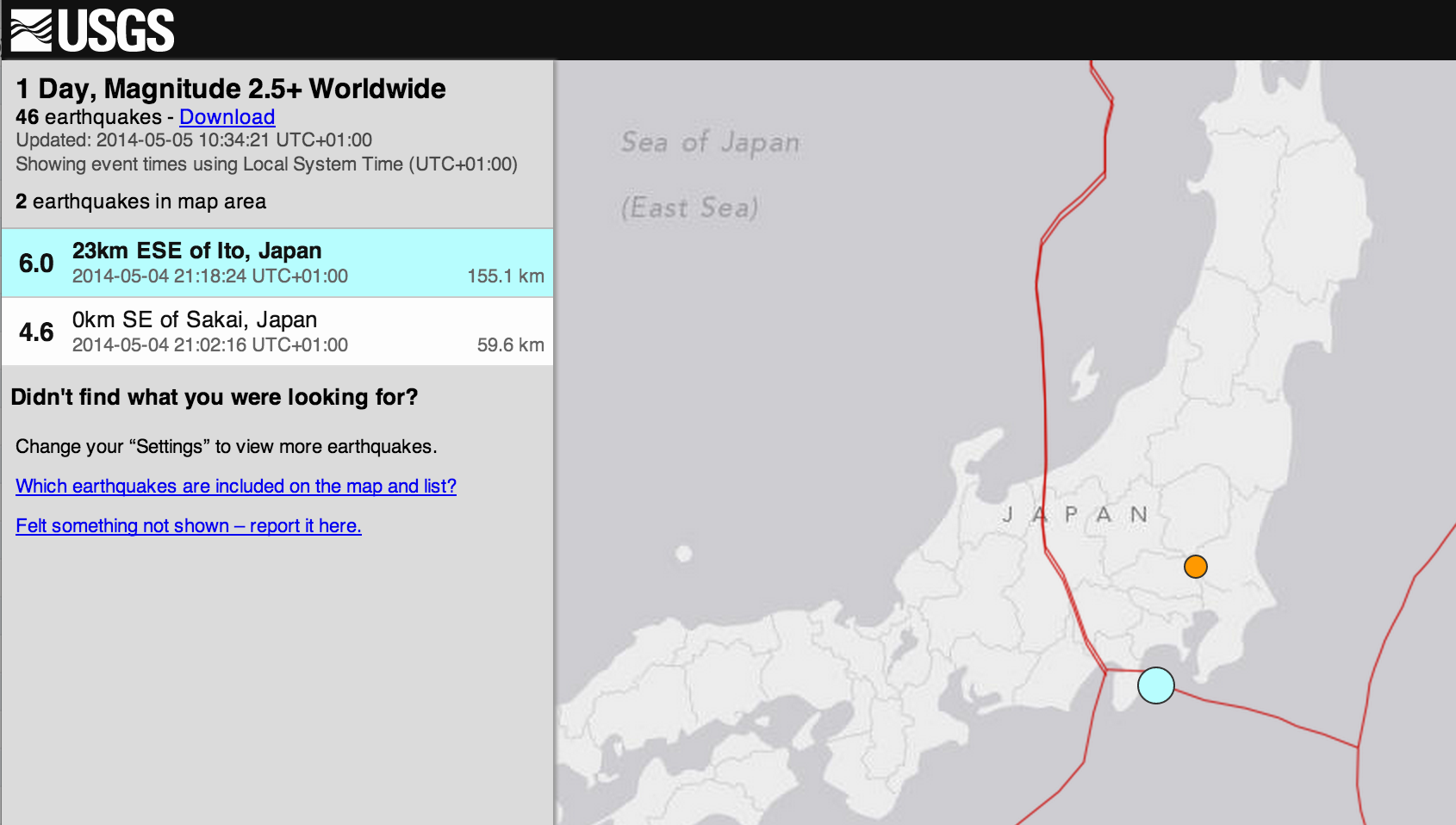 Yesterday on Reddit's r/Japan community, redditor titibu explained he had been feeling minor shaking in Takayama (a city west of Tokyo), and asked if anyone on the subreddit had been feeling the same or could explain it. One eager user responsed by tagging a redditor known as The Earthquake Guy, someone who is regularly 'summoned' during Reddit discussions on seismic activity. TheEarthQuakeGuy also posts items in r/worldnews when an earthquake occurs anywhere in the world and offers advice and information in the immediate aftermath.
TheEarthQuakeGuy posted the following in response on Sunday:
Hi – Thanks for the summon.

Currently looking interesting. Naturally by living in Japan, earthquakes are a constant threat so if you're not prepared, take the opportunity to prepare yourselves.

If this is a prelude to a bigger quake, expect something of a 6.0+ event. I do not think Japan is set for another 9.0 equivalent, but the Pacific Plate is currently moving quite a lot. This movement however is very deep, 100km + so it's good news really.

I'll keep an eye on it though :) Stay Safe!
Almost exactly 10 hours later, the 6.0 earthquake hit Tokyo as predicted. Thankfully, there are no reported deaths, but around 17 people were injured. 
Whether EarthQuakeGuy has mysterious technology that the USGS would be after, or is in fact part of a similar agency, is a mystery. Whatever the secret, it's clear that the world could use more people with this kind of super power. 
Photo via sebastian batardy/Flickr (CC BY 2.0)