Woof! What could be more delightful than a hot, heavy, hairy romp with a large gentleman who resembles a woodland creature? Fortunately, bear porn enthusiasts have their pick of dozens of sites reveling in weighty hunks.
But alas, the popularity of the bear has resulted in a proliferation of low-quality entertainment with bored-looking models and poor production values. Filtering out those time-wasters can be a full-time job, so to help you get straight to the choicest cuts of meat, we've rounded up some of the finest bear porn sites the internet has to offer. Enjoy!
Best gay bear porn sites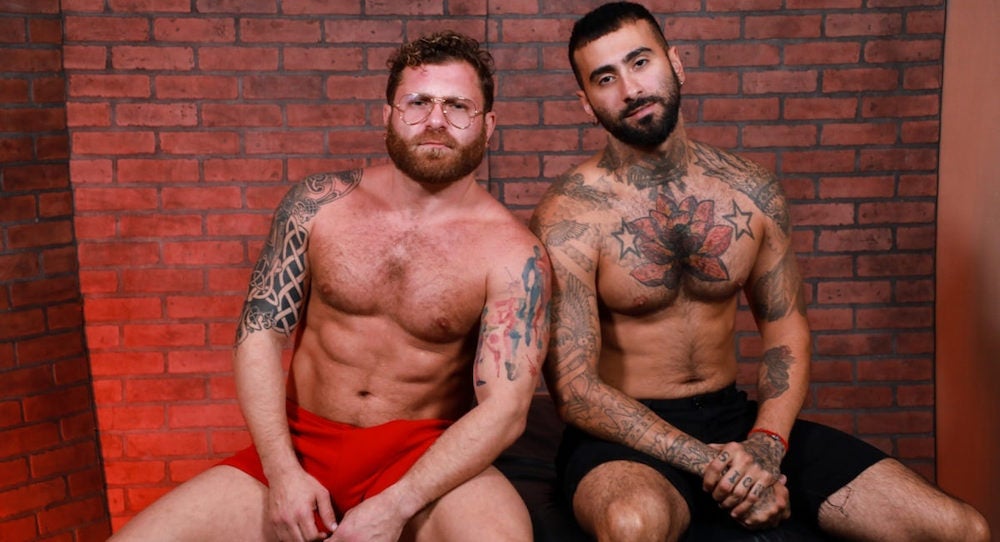 Currently the world of bear porn is largely limited to HD, but Bear Back is changing that. Shooting in crisp 4K, Bear Back releases a new video every two weeks full of hardcore sweaty bear on bear action. Beyond the 4K picture what really sets Bear Back apart is how much is celebrates the vast and wondrous variety of bears.
You'll find fit bearded jocks, plus size grizzlies, bald beautiful bounders, heavily tattooed daddies, and even a few cubs. So much gay porn focuses on tiny ripped dudes, so seeing a beer bellied bear genuinely brought a tear to our eye. While their release schedule can sometimes leave something to be desired, the incredible quality sets Bear Back apart.
These bears are the real deal: not trim muscular posers but heavyset, sexy models. There's a nice variety of fur patterns, ages, and weight distribution, and their enthusiasm for bear sex is hard to stop watching.
Producers do a great job of matching performers together, with a wide variety of couplings, positions, and sex acts. Many of the videos feature large groups, and those videos have a lot of rewatch potential as you can keep your eye on a different performer each time.
With hundreds of scenes in its catalog and thousands of photos, Bear Films never wears out its welcome. What's more, updates are weekly, and full members can access partner sites like Bareback that Hole or Hairy and Raw.
There aren't a ton of videos on Muscle Bear Porn, but what they may lack in quantity, they make up for in quality. A delightful North Carolina couple named Will and Liam run the site, showing off a compelling relationship.
Hunky Will is a huge mountain of muscle, and Liam's no slouch either; though perhaps a bit shorter, he's still big and brawny. Guest performers occasionally cycle through their home, playing around and experimenting with new combinations. Whichever video you click, you'll get a hot heaping helping of strength, fur, beards, and sweaty masculine sex. Now and then, they find a young man to toss around, but the models tend to be fairly seasoned and experienced.
Streaming and downloading options are robust, and while the site's just slightly more expensive than competitors, seeing a real-life couple at play will be worth the extra couple of bucks for many viewers.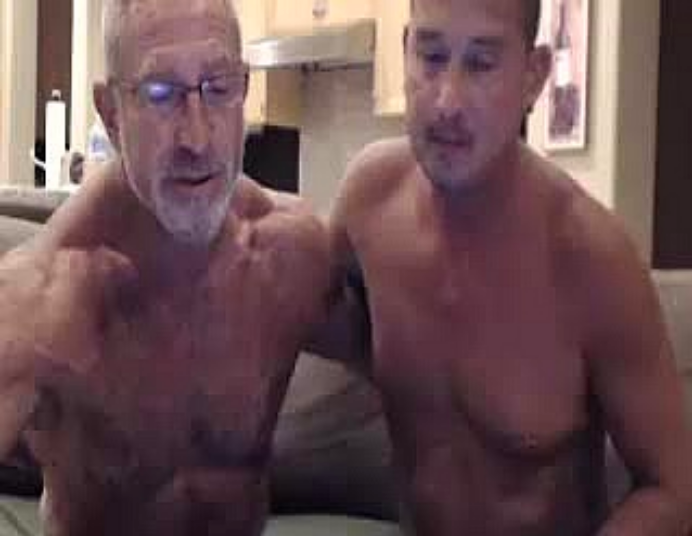 Hooray for amateurs! Den Men features user-submitted videos—just the thing for more voyeuristic fans. You'll find all manner of body types and activities here, and a wide variety when it comes to quality. That might sound like a bad thing, but it actually makes lends the site a sort of community feel, and honestly, that's quite appealing.
The site uses a tagging system that might take a minute or two to get the hang of. But once you find a tag that you like, such as "bear couples" or "bears on cam," you'll find yourself heading down a lengthy rabbit hole watching one video after another.
If you're feeling particularly adventurous, you can even submit your own video. If it's accepted, the site says you'll get a free month's membership. Not bad! And with comparatively low membership rates, it's not hard to get your money's worth, anyway.
The appeal of Bear BF lies in the sheer volume that it offers, with a wide variety of ages, ethnic backgrounds, weight, and amounts of hair. Even the sex acts are varied, with some guys playing solo with toys, and others jumping joyfully into groups. There are hundreds of scenes to choose from, so although updates can be slow, you're unlikely to run out of options any time soon.
You'll also get access to two dozen sites encompassing thousands of videos, with more updates than you'll ever be able to keep up with. Sure, your interest may focus on bears, but there are lots of hunky bodybuilders, daddies, and couples to be found on partner sites.
You may have to hunt around a bit to find some true bears on this site, but don't worry, there are plenty of beefy dudes to enjoy amid the more toned and trim models. Bareback Cum Pigs offers a wide range of experienced porn veterans, from young men to grizzled dads, and they all exude masculinity, power, and authority.
As the name suggests, the videos are all condom-free (in real life, it's still important to practice safe sex!) and you'll get plenty of sexy shots of unprotected dicks in a variety of arrangements, from solo scenes to group romps.
These models are clearly excited by the sex they're having—no bored, listless faces in sight—and they're unafraid to get truly raunchy and dirty with each other, whether it's licking down jizz or stuffing their faces into each other's armpits.
Video quality is great, and the streaming technology is stable and worry-free. Even the older content, which has a lower resolution, still looks quite good.
This site has the bear archetype down to a science. You want leathermen? You got 'em. Cowboys? Sure. Cops and construction workers? Take your pick. Whatever brawny burly dude tickles your fancy, you'll find him on Masculine Bears.
As a nice plus, the scenes take place in a variety of locations, from dungeons and locker rooms to garages, dodging the hotel room fatigue you'll find elsewhere. And the bears are actually allowed to venture out of doors now and then. Who doesn't love seeing free-range porn? It's the only form of ethical consumption under capitalism.
If there's any quibble with Masculine Bears, it's that the models are a little small for bear standards, and site updates seem to have halted. The site uses outdated Flash video, and downloads come in the even more outdated WMV format.
A decade of experience means that you'll have plenty of back-catalog to explore with Butch Dixon. The site has hundreds of digital rights-free videos featuring a variety of models from around the world, mostly involving couples that can't wait to get their clothes off.
The look of the models is always hot and manly, with lots of beards to enjoy. Not all of the models are bears—there are in fact quite a few slender fellows—but you may enjoy seeing the mix of body types. One of the highlights with Butch Dixon is the bonuses that you get with membership. Once you join, you'll get access to various DVD downloads and partner sites, as well as feeds from Falcon TV, Treasure Island, and more.
Updates are fairly frequent at two or three per month, which is a relief since many bear porn sites gave up releasing new content or provide content that just doesn't age well.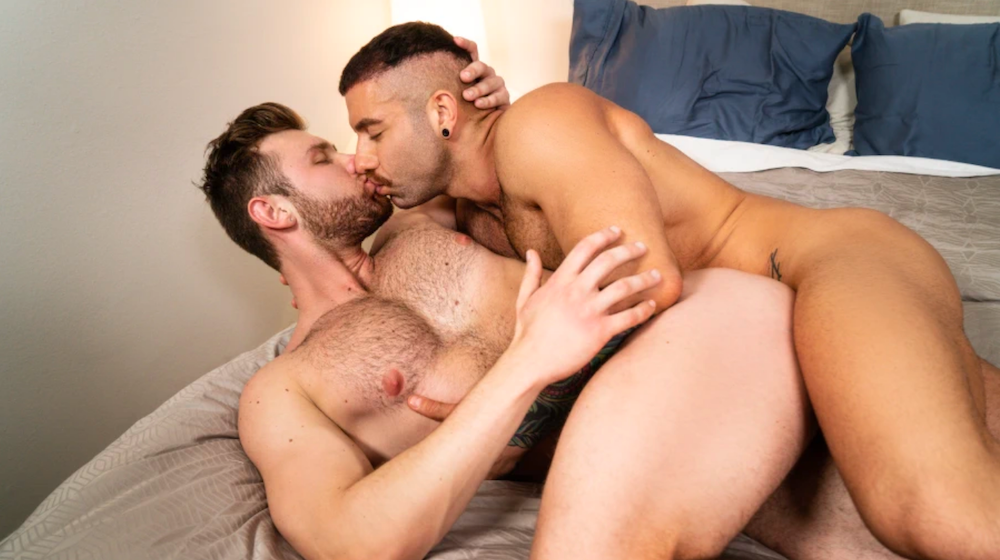 Most of the bears we've featured so far are of the rough and tumble variety. But sometimes you want a pretty bear, and that's why we love MEN.com. This gay glamour porn site features groomed metrosexual bears with manicured bears and fancy apartments. Sometimes you want fireman, sometimes you want a banker who looks like a fireman. MEN.com delivers both across over 180 bear focused scenes.
Your membership also includes over 3,000 other scenes full of bears, twinks, daddies, jocks, and everyone in-between. MEN.com offers a nice mix between glossy fantasy porn and gonzo hardcore. Give it a shot.
Founded by Trojan Rock and Carlo Cox, AlphaMales has run under various names over the years but seems to have settled down under the ownership of Studio Presse to feature big, beefy Europeans guys.
These models tend to be a bit more mature than you'll find on other sites, and their bodies are more toned than the thick chubby models you'll find elsewhere. Still, the body hair is a feast for the eyes, and the performers certainly know how to get down and dirty.
The tone of the site is fairly trashy in the best possible way: You'll see body fluids, investigations of the smellier parts of the body, and very deep penetration. The video quality is satisfactory, and you can use your membership to access other Studio Presse sites. It's a great deal.