This photo from a clothing store in California is still making the rounds on Facebook. 
Every day, the Daily Dot finds something that people on Facebook are sharing and, in turn, shares it with you—with a little explanation. Here's today's share.
A day later, Facebook users are still sharing a photo of one store's refusal to acknowledge leap day.
"Attention customers and friends!!! Oaklandish will be closed Feb the 29th as it is not a real day," reads a real-life sign posted on the door to Oaklandish, an independent clothing and apparel store in California.
"We took the photo ourselves, and put it on our Facebook wall," an Oaklandish employee told the Daily Dot.
"Then it got picked up by Reddit, and Ety's Facebook page. It was crazy," he said.
Only 53 people shared the photo from Oaklandish's wall, but once Etsy uploaded it, more than 1,500 people shared it.
The employee confirmed that though Oaklandish is normally open from 11-6 on Wednesdays, he indeed got the day off.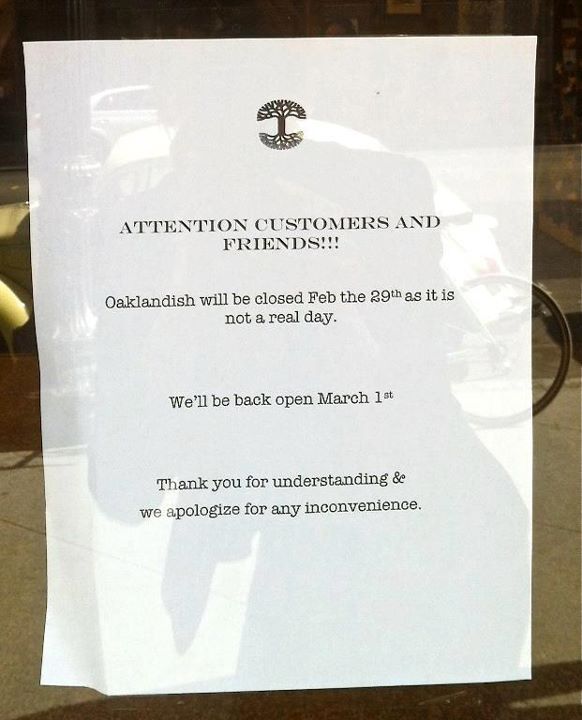 Photo from Facebook
Pure, uncut internet. Straight to your inbox.