It took 13,000 digital signatures to get hunter Melissa Bachman booted off the National Geographic Channel reality series Ultimate Survivor Alaska last fall for being a "contracted trophy killer."
Will 160,000 signatures get her banned from South Africa?
That's what Bachman is facing after the TV personality posted a photo of herself on Twitter and Facebook crouching next to a dead lion last weekend. It was taken at the Maroi Conservancy in northern South Africa.
"Incredible day in South Africa," Bachman wrote. "Stalked inside 60-yards on this beautiful male lion … what a hunt!"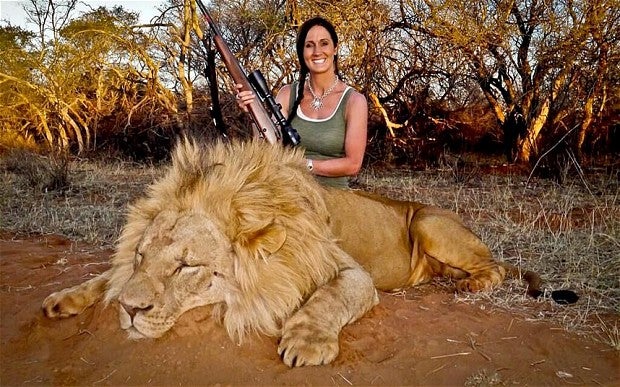 Bachman has since deleted the photo and shut down her Facebook and Twitter accounts after pitchforks were raised against her from every corner of the Internet. Bachman's personal website, which included a "Trophy Room" gallery of her killings, was also taken down.
"I guided hunts on billionaires hobby ranches,"  natural_one wrote on Reddit. "Anyone can kill an 'impressive' animal with modern weaponry. There is absolutely nothing to be proud of. That alligator hurts most. That thing was probably 60 years old."
A Change.org petition was also started to ask the South African government to deny Bachman reentry into the country. It had 143,913 digital signatures as of 2:45pm ET, and was collecting about 400 new ones each minute.
"Look at her, she looks so proud with her big gun and smiley punch-me-in-my-stupid face family picture," Richard Robinson wrote on Change.org. "You, lady, are what is wrong with the world. Take with no consequences. Shoot, kill, consume, destroy."
The popularity of the petition is due in part to The Oatmeal creator Matthew Inman. The popular webcartoonist shared the link with his 400,000 Twitter followers Monday afternoon.
SIGN THIS! The Government of the Republic of South Africa: Deny future entry to Melissa Bachman. https://t.co/DRI9bTFz84 via @change

— Matthew Inman (@Oatmeal) November 18, 2013
Bachman is the host of Winchester Deadly Passion, a reality series that follows her around North America as she hunts moose, deer, hogs, and turkey. On Bachman's YouTube channel—which was still active at press time—you can find more than 60 videos of her hunting. Her most popular video, with more than 1 million views, is called "So Many Hogs…So Little Time. Texas hog hunting with only a bow…"
These photos of previous kills were taken from Bachman's Twitter and Facebook page by the Telegraph before they were deleted.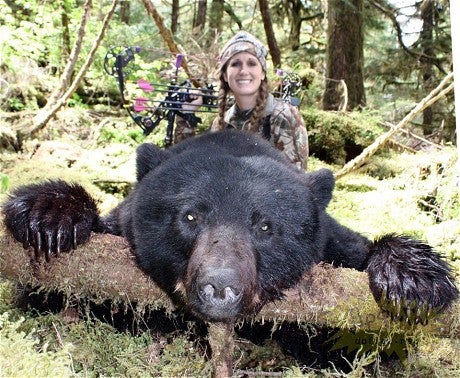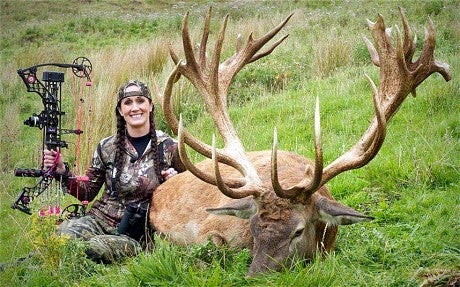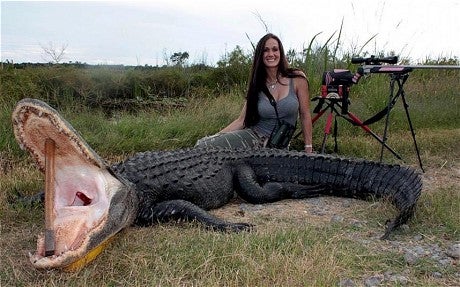 Photo via Melissa Bachman/Twitter