A recent, popular anti-rape campaign that parodied Victoria's Secret—which drew the ire of lingerie company and its legal team—has helped to bring to light the uneven standards that get applied across social networks when copyright holders try to knock alleged infringers offline.
It started Dec. 4, when a women's rights activist group called FORCE: Upsetting Rape Culture issued a press release that seemed to come from Victoria's Secret. Instead of women's underwear with suggestive slogans like "sure thing," the press release indicated a new line, Love Consent, would come with pro-consent messages like "ask first." Even better, some of the new models were plus-sized and women of color. There was an entire social media campaign about the new line, and it was an immediate Internet hit.
Except, of course, Victoria's Secret had nothing to do with it, and immediately, through third-party legal counsel, tried to take the campaign down. According to FORCE, the underwear magnate attacked the campaign on four channels: Facebook, Pinterest, Twitter, and their own website.
Here's what Love Consent learned in the process.
Twitter
As Twitter sometimes does, the site immediately suspended the @loveconsent handle for four days, starting Dec. 4, FORCE representative Rebecca Nagle said. (Twitter does not on specific accounts.) The activists received no word from Twitter about why the account was suspended and later reinstated.
The damage was done, however. Even while @loveconsent was suspended, many of Twitter's top posts that mentioned Victoria's Secret from also referenced the Love Consent campaign.
"It's good to show sometimes how illogically distant companies, like vs, can be from their own customers' values," FORCE's Rebecca Nagel told the Daily Dot.
Pinterest
Of the four sites that interfered with FORCE's campaign, Pinterest was the most forthcoming and open. The Pinterest page for Love Consent included a banner at top that used a Victoria's Secret logo. On Friday, Dec. 7, Pinterest send a notice to FORCE, saying that the campaign had five days to remove infringing content—believed to just be that banner at top—or Pinterest would remove it for them. At no point did Pinterest threaten to shut down their entire page:
We were contacted by representatives of Victoria's Secret which holds a registered trademark for 'Victoria's Secret". They contend that the use of their slogans, your profile description, and board names are sources of confusion of affiliation with Victoria's Secret. While we take no position on the legal merits of this contention, we do believe the trademark owner has expressed legitimate concerns. We therefore ask you to change your your profile description to explicitly state no affiliation with the brand, and to change your board titles.

Please let us know when this change is complete or if you have any questions. If we don't hear back from you by 12/12/12, we will need to make these changes for you.
FORCE changed its banner to explicitly show it's not part of Victoria's Secret and haven't been troubled since:

Facebook
According to FORCE representative Rebecca Nagle, Facebook's response was a bit more passive-aggressive. While it doesn't appear that the group's Facebook page, Heartconsent, was ever taken down, it has, oddly, been removed from Facebook's search results.
As was the case with Twitter, Nagle received no word from Facebook, and she doesn't believe the page was ever taken down. Facebook didn't return request for comment.
blog,upsettingrapeculture.com
On Tuesday, FORCE found its website offline. The group's server, BlueHost, had received a standard copyright infringement notice from Holly Pranger of Pranger Law Group in San Francisco. Her letter cited the Digital Millenium Copyright Act, the standard online copyright enforcement law that asks websites to knock off allegedly copyrighted content to avoid being held liable. In part, the letter read:
The registrants are using the VICTORIA'S SECRET, PINK and Heart Logo Design all without permission, to create confusion and to promote the non-authorized, non-associated sites Pinklovesconsent.com and partywithpink.com.  The registrants are furthermore utilizing copyrighted images belonging to Victoria's Secret Stores Brand Management, Inc., including scrapped, copied, lifted or recreations of substantive portions of Victoria's Secret Stores Brand Management, Inc. website http://www.victoriassecret.com/pink, it's [sic] trademarks and trade dress, and photographic images of Victoria's Secret Stores Brand Management, Inc. fashion models.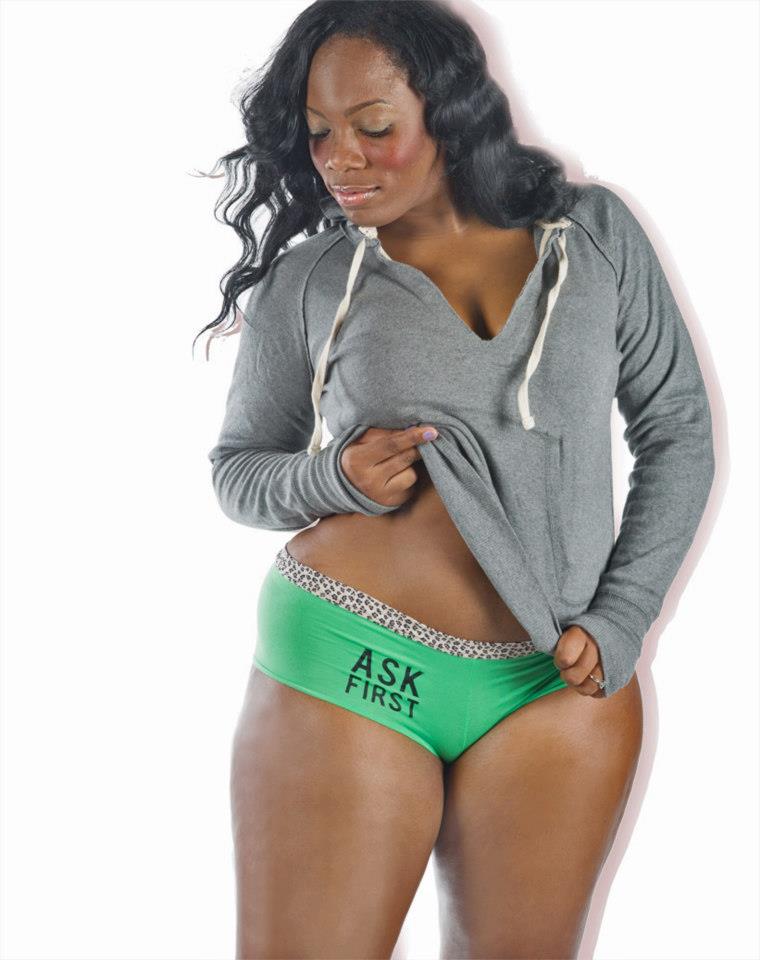 Dan Staples, FORCE's Web designer, admitted he anticipated such a notice and switched to an Icelandic server. "The takedown was not a surprise to any of us," he said in an email. "A day after the website was shut down, I moved the site to a host in Iceland, called OrangeWebsite, due to their reputation for protecting free speech."
Of course, all these copyright troubles have a silver lining for FORCE: It seems to have invited the Streisand effect against Victoria's Secret, where trying to suppress an idea only serves to make people more interested.
"We were [upset] at first, but then we thought, 'this is good to show that Victoria's Secret is fighting this, even if it's in a sort of background way,'" Nagel told the Daily Dot. "I think that's an important part of the narrative of our whole campaign."
Photo via Love Consent/Facebook