A 19-year-old Texan has drawn the ire of the Internet after she posted photos of her smiling over the corpses of an African leopard and a lion on Facebook.
Kendall Jones began posting the photos on her Facebook account on June 7, as part of her goal of getting on TV in January 2015.
On her page, Jones goes into great detail about growing up in Cleburne, Texas, and her father's trips to Africa to hunt the "Big 5," a term used by big-game hunters to describe the lion, elephant, buffalo, leopard, and rhinoceros.
Jones has been traveling to Africa to hunt when she was 9. She made her first big kill in 2008 at the age of 13.
"Although I had many other opportunities to shoot animals I wanted to save it for the Big 5, so the first animal I ever shot was a White Rhino with a .416 Remington!!" Jones wrote on Facebook. "On this trip I also took some plains game, such as impala, kudu and mountain reedbuck home.I returned to Africa the next summer in 2009 (age 14) to finish my quest for The Big 5. This time I went on a 28 day safari and took an Elephant with a shot from a .416 Remington and finished it off with my dad's .470 Nitro Express."
In January, Jones signed a contract with executive producer Brian "Pigman" Quaca for a new hunting-related series slated for release in the first quarter of 2015 on the Sportsman Channel. The photos from this trip were the final straw for Jones's Facebook followers.
Each one of the following photos has collected thousands of comments, some going so far as to send death threats.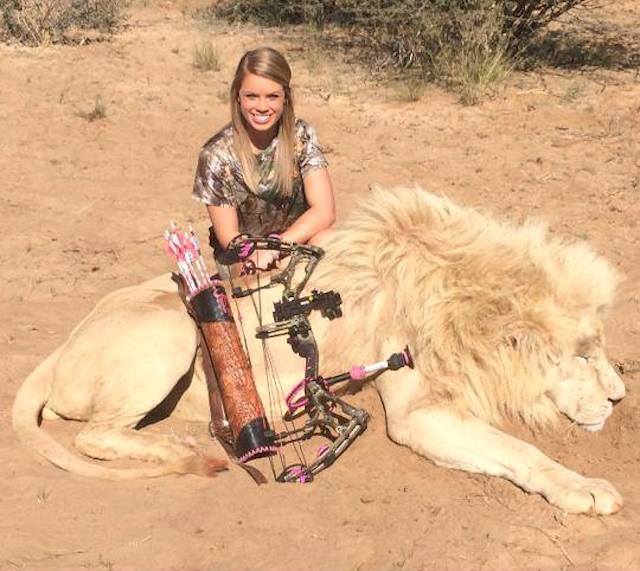 Jones tried to explain herself in a lengthy post about the leopard population in Zimbabwe and poverty prevalent in the area. 
A petition on AVAAZ.org calling for Facebook to take down Jones's photos has collected 46,000 digital signatures as of 10:30am ET.
This is the latest in a line of online controversies over the killing of Africn animals. In November, another big-game hunter and TV host Melissa Bachman set the Internet off after she shared a photo of herself on Twitter and Facebook crouching next to a dead lion.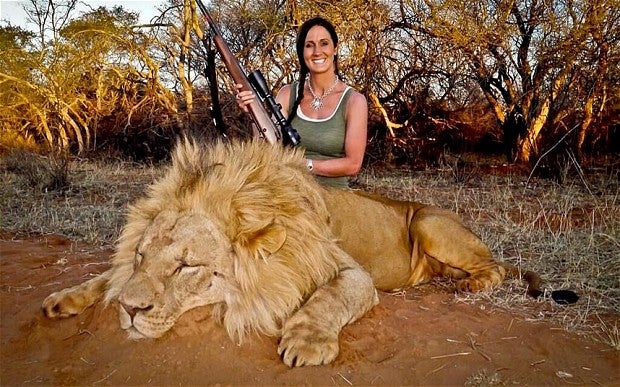 Comedian Joe Rogan faced a similar backlash in June after he posted a photo of him smiling over a dead black bear he killed with a bow while hunting in Canada.
H/T HuffingtonPost | Photos via Facebook