Now that's what you call a special delivery.
Julian Assange, founder of WikiLeaks, has been tucked away in the Ecuadorian embassy in London for over six months now, avoiding arrest by U.K. police for bail jumping, and extradition to Sweden on allegations of sexual misconduct. 
Before Christmas, he requested that supporters refrain from sending him parcels and letters, leading some to wonder about the security procedures that mailing something to an asylum candidate would entail.
Swiss artist collective Bitnik did more than wonder: They investigated, using their own patented form of surveillance art. In one of their previous projects they hijacked and jammed security cameras, substituting an invitation to play chess for a panorama of the panopticon.
For "Delivery for Mister Assange," Artists Domagoj Smoljo and Carmen Weisskopf created a simple mail parcel containing a digital camera and a window for the lens, and mailed it to the embassy at 3 Hay Crescent yesterday afternoon. The relevant correspondence with Assange has been posted on Cryptome, but the email address itself has been redacted. 
It reads (and bonus points to the artists for getting in an "over 9,000" joke):
The parcel is a live mail art piece. It is intended as REAL_WORLD_PING, a  SYSTEM_TEST inserted into a highly tense diplomatic crisis. Since you took refuge there in June last year, the Ecuadorian embassy in London has been the spectacular staging of an intense clash between the international order and freedom of information activists.

We want to see where the parcel will end. Which route it takes and whether it reaches you. 

There are over 9000 identical parcels! So, if the first parcel fails to reach you, we will undertake a second and third attempt. 

When you receive the packet, could you please: 

1. Show us your view of the diplomatic crisis unfolding outside the embassy 

2. Send the camera on to a person of your choice. 
Since the package began its journey, they have been tracking it via GPS and uploading the images taken by the camera at regular intervals, showing an agreeably clean mail processing plant in east London, among other scintillating sites. Alas, still none showing Miss Moneypenny.
The updates are being posted on Twitter and also aggregated on a project website. The parcel was tracked to the embassy, but after a dramatic period when it was wrapped in some kind of fabric, it then sat quietly on what appeared to be an upholstered sofa or chair, patiently waiting its turn with the world's most wanted editor.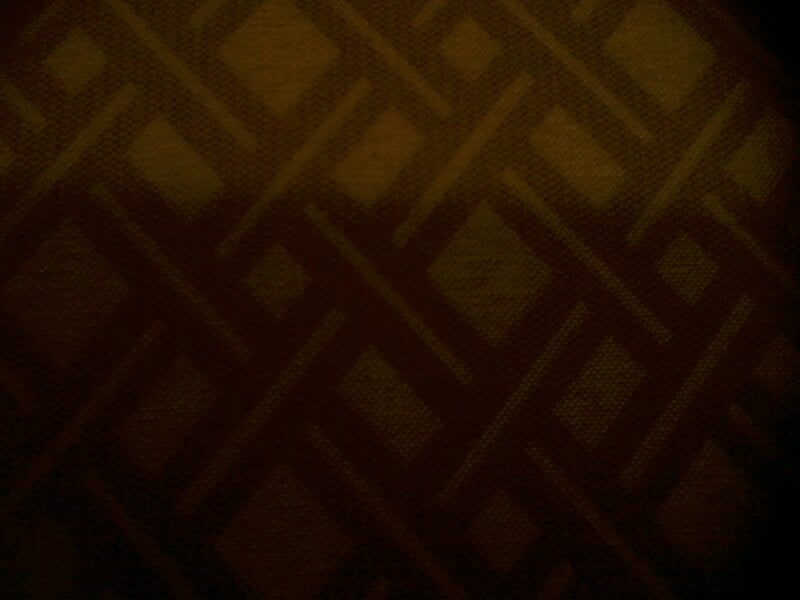 Photo via Bitnik/Twitter
"it's one of the chairs in one of the first ante rooms of the embassy if i remember correctly," tweeted journalist Leah Borremeo.
"battery time: over 30hours—battery status: critical—hopefully 6hours left," tweeted the artists.
So far, no dramatic interception by MI5, no Earth-shattering kaboom. The package was with embassy security for two hours, according to WikiLeaks. To facilitate processing, the artists helpfully uploaded an X-ray of the package. 
"black. once again. lights off." Metaphor accomplished, Bitnik.
After almost two hours in the Dead Zone, a blinding light appeared. Well, actually, it was just the table lamp reflecting off Assange's hair as he received the package. Then came a veritable flipbook of rapidfire photos inside the embassy, with Assange showing off his surroundings and holding up a series of index cards carrying messages of thanks to supporters and messages in solidarity with incarcerated Anons like Jeremy Hammond, as well as political prisoner (and Assange interviewee) Najeel Rajab and Aaron Swartz, among others. 
After an hour of #ASSANGELIVE, during which the embassy ran out of index cards, Assange and his package went dark once again.
Photo via Bitnik/Twitter