Television debates can become tense, but rarely do they come to physical blows. One panel on the Jordanian Channel 7 Stars descended into chaos as the guests on a show unsurprisingly called Between Opposing Opinions began to tear apart the studio in a brawl. Debating the delicate issue of the Syrian Civil War.
It all kicked off when guest Mohammed Al-Jayousi accused fellow journalist Shaker Al-Johari of being 'deviant' and for apparently supporting the revolutionaries in Syria, in response, Al-Johari accused Al-Jayousi of supporting the Assad regime in return for cash. Then things got a little bit out of hand, and the guests began to move the set's table-top, resulting in the fragile studio being destroyed. Eventually the show's producers came into the fray to separate the guests.
According to Reuters, no action has been taken against the men.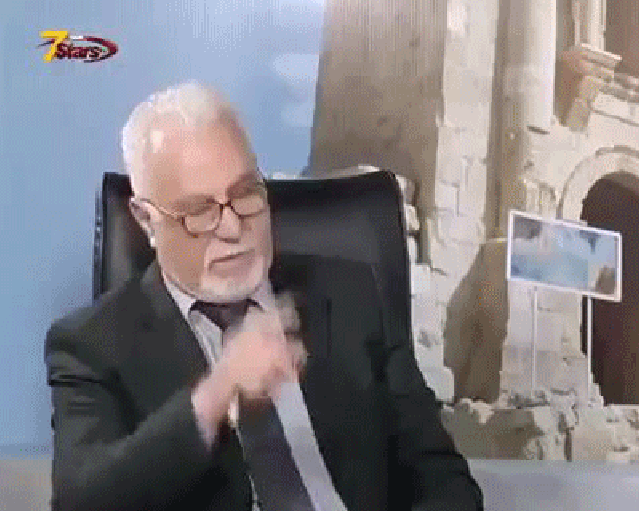 Screenshot via 7 Stars / YouTube | Remix by Jason Reed