Sometimes Facebook shares make you laugh. Other times, they spur you into action.
Every day, the Daily Dot finds something that people on Facebook are sharing and, in turn, shares it with you—with a little explanation. Here's today's share.
Unfortunately, a widely shared photo of a kidnapped girl isn't a hoax.
A month after Californian teenager Sierra Lamar was reported missing and presumed kidnapped, Facebook users are still sharing an online flyer that shows her photo and information about her last known whereabouts.
More than 30,000 people have shared the picture. Police said Monday they have new leads, but declined to give any details about them.
They said Tuesday, however, that they've received more than 1,400 tips.
Most of the 4,000 users who have commented on the Facebook flyer have simply stated "shared," and added where they live. They stretch from near Lamar's home outside San Francisco to New Zealand, Beijing, China and Reykjavik, Iceland.
"My prayer is for her safe return.. God bring her home" wrote Cesar Hernandez.
Photo via Facebook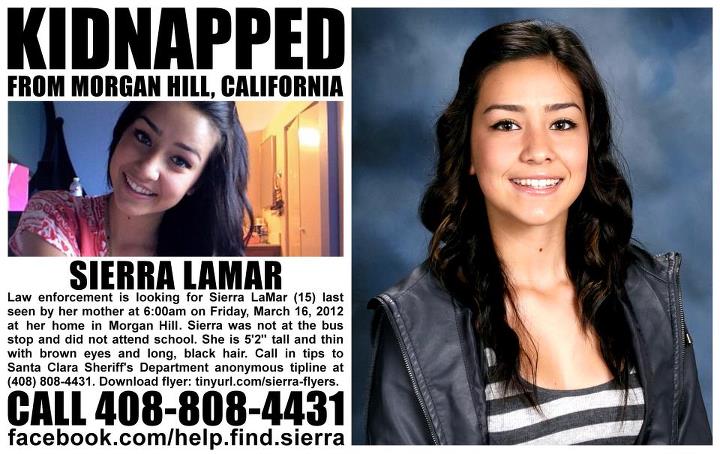 Pure, uncut internet. Straight to your inbox.