The Pi Kappa Alpha fraternity's Florida International University chapter had a quote on its Facebook page pledging to set "integrity, intellect, and achievement" standards. It also had this, alongside a photo of a topless woman who may be underage: 
"For those who haven't seen [name]'s tits, thank Gabe."
This Florida fraternity dealt in more than knowledge and brotherhood. Members reportedly arranged drug deals, bragged about hazing pledges, and shared multiple nude photos of nonconsenting women on Facebook as well.
A mole leaked more than 70 screenshots showing the illicit deeds. Miami's Florida International University shut down its chapter of the fraternity this week pending an investigation.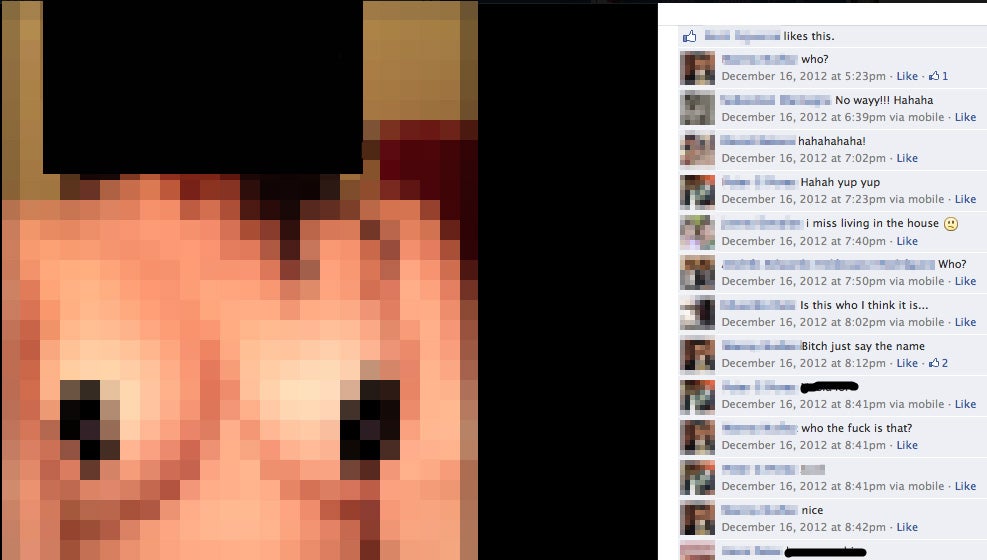 The mole's evidence suggests nothing of the sort took place on Facebook. The screenshots were peeled from a page the frat used as a message board, also since deleted, through which members appeared to deal Adderall and marijuana. 


Other screenshots showed members, known as "Pikes," crowing about how they haze pledges and cheat on exams. The brothers also shared photos of naked women, some of whom (according to the brothers) were underage, and fat-shamed at least one other woman who wore a fraternity shirt. 
Pi Kappa Alpha was only recently taken off suspension, the whistleblower told Miami New Times. The talk of hazing alone would have been actionable, he said. However, a university probe may be the least of the brothers' concerns.
"If I were them, I would certainly be worried about a criminal investigation," said the leaker. "They are a fraternity, but they are referring to their frat as the 'Pike Pharmacy' and procuring and distributing drugs not only to their own members but to the FIU community at large."
The fraternity has a history of trouble in Florida. In 1988, four Pikes were arrested for raping an 18-year-old woman at Florida State University. Since then, almost every major school in the state has suspended Pi Kappa Alpha at some point.
H/T Gawker | Screengrabs via Miami New Times; Photo via cameronbaker21/Instagram