We crawl the web so you don't have to.
Sign up for the Daily Dot newsletter to get the best and worst of the internet in your inbox every day.
Hello fellow citizens of the internet! Kira here. Welcome to today's edition of web_crawlr.

Our top stories today are about: a talking robot dog that's scaring the internet, Enrique Iglesias' disappointing performance on tour, conservatives' hilarious reaction to a statue of Robert E. Lee being melted down, and a tenant who found a bloody mess in her laundry room.
After that, check out Mikael's "One Dumb Conspiracy" column.
Until next time,
— K.D.
---
⚡ Today's top stories
The company is showing off the robot's countless customizable personalities.
A series of TikToks showing Iglesias on tour have fans skeptical about his singing skills.
Conservatives on X reacted to a viral clip of Lee's head being smelted at red-hot temperatures with outrage and grief.
'I called them four hours ago with a biohazard… and they're just like 'whatever, we'll put a request in," she said.
---
We crawl the web so you don't have to. Sign up to receive web_crawlr, a daily newsletter from the Daily Dot, in your inbox each day.
---
🔍 One Dumb Conspiracy
By Mikael Thalen
Staff Reporter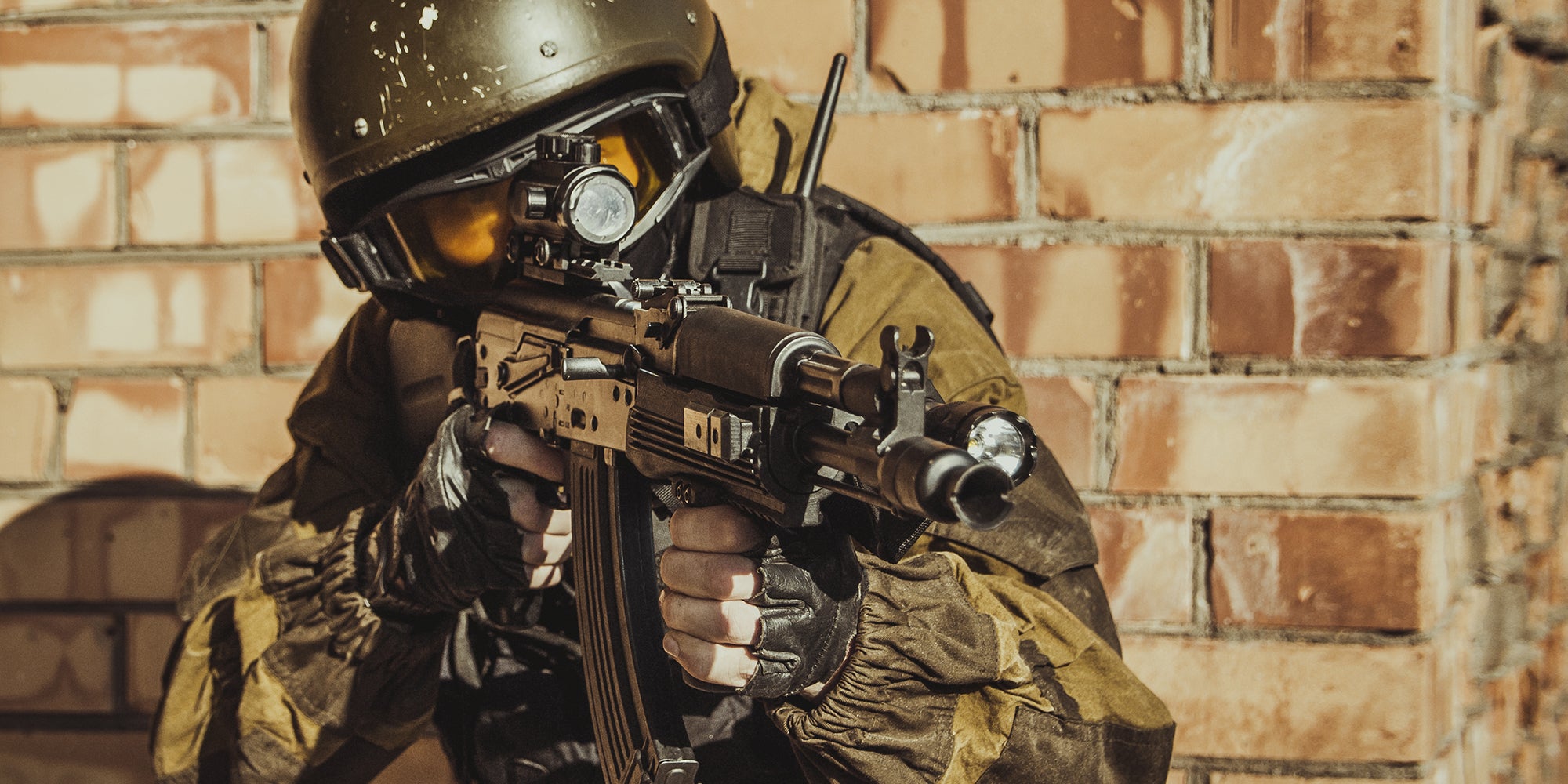 Did Russia just crush Ukraine's 'Adrenochrome cartel?'
In each edition of web_crawlr we have exclusive original content every day. On Mondays our Tech Reporter Mikael Thalen debunks the most wild conspiracy theories swirling around the web in his "One Dumb Conspiracy" column. If you want to read columns like this before everyone else, subscribe to web_crawlr to get your daily scoop of internet culture delivered straight to your inbox.
---
🕸️ Crawling the web
Here is what else is happening across the 'net.
🦖 The new Speaker of the House, Mike Johnson, might believe there were dinosaurs on Noah's Ark.
☕ Starbucks customers are boycotting the company by ordering free cups of water.
😈 A look at Doja Cat's use of satanic imagery in her music.
📖 Scholastic has discontinued its Share Every Story collection, which separates "diverse" books at school book fairs.
🧇 A man on TikTok commented on the viral list of 28 places women won't go on a first date, suggesting that it all depends on the woman.
🐂 A bar worker warns you get can an STI from riding a mechanical bull, but experts aren't so sure.
😱 A brief history of "The Exorcist" franchise.
🎼 From the Daily Dot archive: Distorted TikTok sounds hurt marginalized creators—and AI is making it worse.
*The Daily Dot may receive a commission in connection with purchases of products or services featured here.
---
📝 Question of the Day
Everyone's got opinions, and we want to know yours. Just click a button below to answer the question, and tomorrow we will let you know how fellow web crawlers like you answered.
To answer questions like this in the future, sign up for web_crawlr here.
---
👋 Before you go
A pair of friends have gone viral for putting their best foot forward for Halloween—by dressing up as a pair of flip-flops.
The video starts with a scene straight out of some kind of horror movie, as TikTok user Macy Scism (@macy_scism) and a friend, known as Hallie Rhodes (@hallierrhodes), are seen parading up and down the street in the dark of night, dressed as a giant pair of menacing flip-flops.
The video, with over 7.9 million views, shows off their DIY-style costume, which seems to be made out of black cardboard, blue ribbon, and white sheets.
The black cardboard forms the bottom of the sandal, while the blue ribbon is the strap that holds it together. It stands upright against their back, almost like they're wearing it as a backpack. Scism and Rhodes seem to have taken on the most important part of the costume — the big toes that slide into the sandal.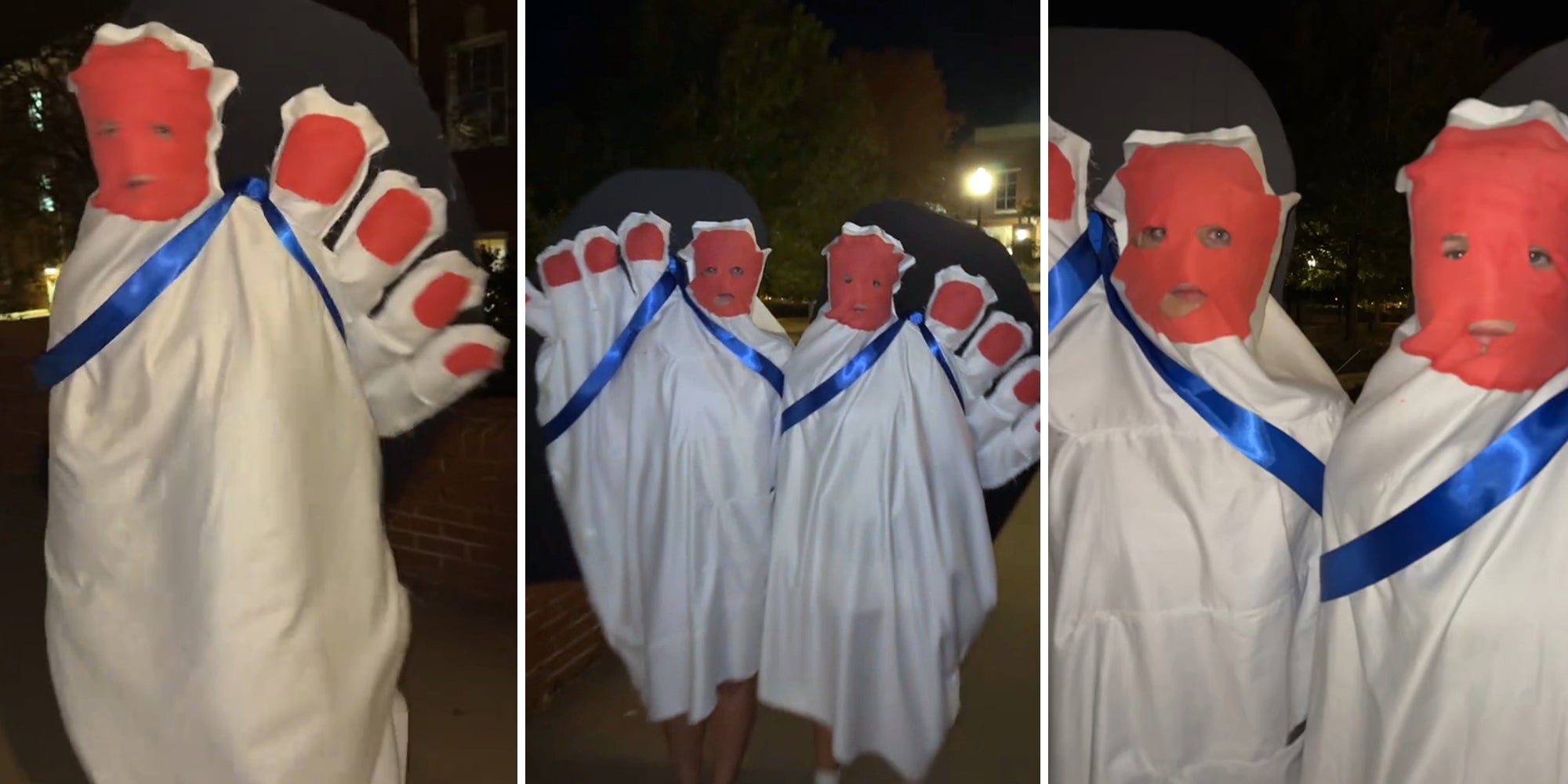 ---
🎶 Now Playing: "Roll It Over (slowed + reverb)" by Oasis 🎶