Police reports are out and you can score one for the Crunk Bear: The exiled Colorado teacher will not face criminal charges related to possession of drugs on the campus where she teaches math.
Carly McKinney, a math teacher at Overland High School in Aurora, Colo., became big news on the Internet last month when her drug-filled, sexually provocative, and since-deleted @Crunk_Bear Twitter account was discovered by school district officials.
The Cherry Creek School District put her on administrative leave shortly after that, which is where she stands today.
McKinney became somewhat of an Internet celebrity in the weeks following her removal from the classroom. The hashtag #FreeCrunkBear started trending around Aurora and elsewhere, with certain musicians and celebrities getting in on the free speech fight.
Even the globetrotting producer Diplo got involved, sending his support McKinney's way.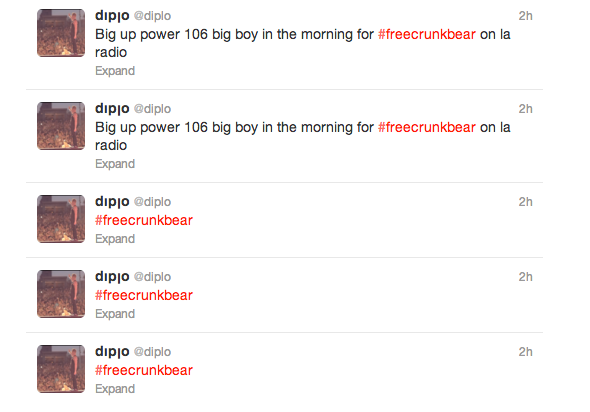 Cherry Creek School District director of communications Tustin Amole did not respond to the Daily Dot's request for comment concerning how the lack of criminal charges against McKinney would affect her status as an employed teacher, but the district's website does not currently list an opening for high school math teacher.
Crunk Bear, that's got to count for something.
Photo via @crunk_bear/Twitter