Tuesday marked another chapter in the saga that is Instagram's beef with Chief Keef
The Chicago rapper, real name Keith Cozart, may be in hot water after a photo surfaced onto his Instagram Monday that finds him holding a rifle in his right hand.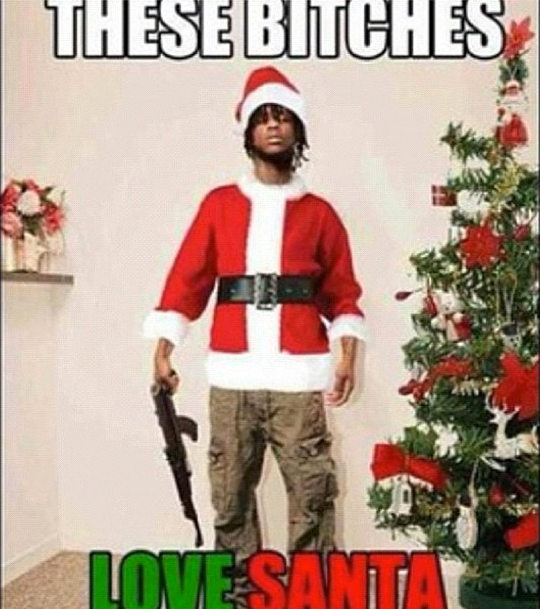 The picture could mean trouble because Keef, whose major label debut album Finally Rich drops today, is also expected in court for a hearing to determine whether he violated the terms of his probation by holding another rifle in a Pitchfork Media photo shoot.
Keef's attorney has repeatedly said that his 18-year-old client was not at fault for his actions during the shoot "because he was simply listening to advice from adults."
As for the Instagram shot, it's likely that Keef wasn't heeding the advice of anybody—adult or otherwise.
What's worse is that this is not even the first time that Keef has run into trouble with Instagram. In September, he was temporarily kicked off the photo sharing site after he posted a photo of him receiving a blowjob.
That was enough to get the rapper barred, the fact that he was 17 at the time notwithstanding.
Photo via Chief Keef/Instagram