Warning: This post contains some NSFW images.
The high school math teacher who was put on leave in January after tweeting scantily clad photos and claiming she got high in the staff parking lot is now out of a job.
Carly McKinney, 23, who became famous on Twitter as the sexy "Carly Crunk Bear," is no longer employed by the Cherry Creek (Colo.) School District, according to a district spokesperson.
"The Overland High School teacher who was placed on administrative leave after allegations of impropriety arose, is no longer employed by the District," stated an email sent to the Daily Dot.
"The district will have no further comment as this is a personnel issue."
Along with near-nude photos and images of McKinney smoking marijuana, the teacher posted tweets like "Naked. Wet. Stoned" and "Watching a drug bust go down in the parking lot. It's funny cuz I have weed in my car in the staff parking lot."
On Feb. 28, local police announced that they had no intention of filing charges against McKinney for possession of drugs despite her aforementioned tweet.
Although local authorities did not bring any criminal proceedings against McKinney, her employer Cherry Creek School District put her on administrative leave shortly after that, which is where she stood until today's announcement.
The chastised teacher initially told a local news station that the Twitter account was a joke she had created with a friend, and she didn't personally post all of Crunk Bear's scandalous tweets.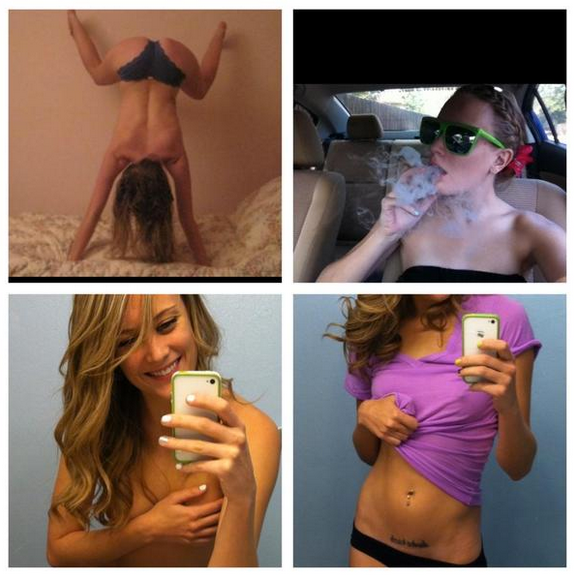 McKinney became somewhat of an Internet celebrity in the weeks following her removal from the classroom. The hashtag #FreeCrunkBear started trending around Aurora and elsewhere, led by McKinney's own students and DJ/producer Diplo (who inspired this NSFW Crunk Bear photo).
In fact, the entire incident helped drive a discussion about the role and limits of social media for teachers outside of the classroom.
McKinney is the latest in a long list of individuals who have lost their jobs because of their social media activity. Past offenders include Facebook sexters, people complaining about their jobs, and someone jokingly flipping off a sign at the Arlington National Cemetery.
Photos via @crunk_bear/Twitter