Another girl is dead after a group of teenaged boys sexually assaulted her, took pictures, then posted those pictures online.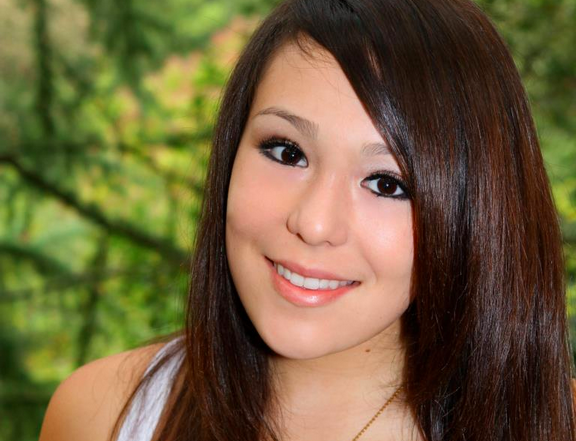 Audrie Pott actually passed away last September. The California teenager killed herself eight days after the photos surfaced on Facebook. It's news today because those boys got arrested on Thursday and were sent to Santa Clara County's juvenile hall on charges of sexual battery—two felonies and one misdemeanor each. Pott's parents hope they'll be tried as adults in court. 
The assailants' names are being withheld because they're under 18. And while the Associated Press does not publish names of sexual-assault victims, "Pott's family wanted her name and case known."
The three boys were at a house party with Pott in September of 2012. She was 15 at the time, a freshman at Saratoga High School. All three of the boys were sophomores. 
Pott got to the party early and, her family attorney says, drank too much that night. The kids were sharing hard alcohol mixed with Gatorade. She retired to a bedroom upstairs to sleep it off. The three boys found her a few hours later. 
Police alleged that the three boys took part in multiple sexual acts on Potts while she lay unconscious. They took pictures with their cellphones during the assault. When they left, they sent those pictures to their friends via text and email. 
A few days later, Pott found those pictures on Facebook. 
"They took pictures of me," she posted onto her timeline. "My life is ruined." She said it was the "worst day ever." She killed herself a few days later. 
Pott's parents—her father, mother, and stepmother—created the Audrie Pott Foundation in her honor. Today, that website has seen such an onslaught of traffic that it's not entirely working properly. The foundation is designed to provide scholarship funds for students interested in arts and music, two of Pott's greatest passions.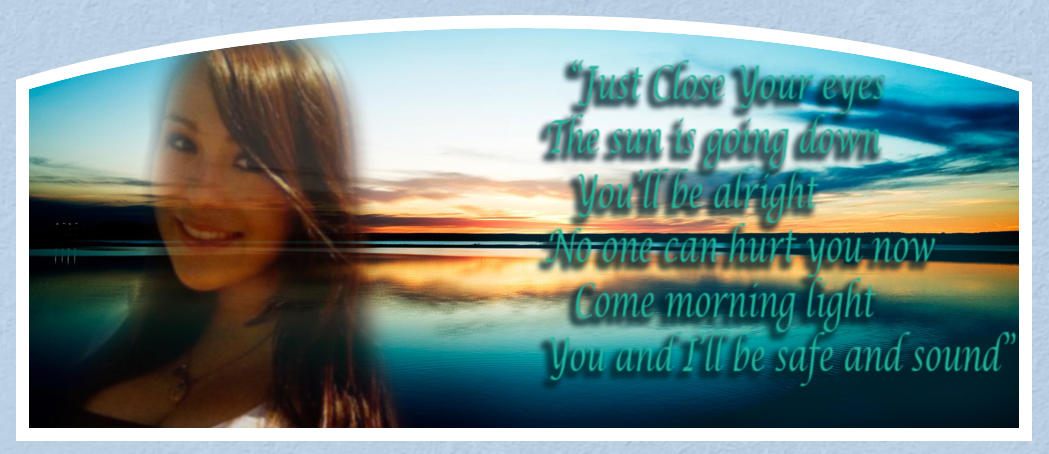 A Facebook page bearing the same name has attracted a community of 2,500. A January poem posted in Pott's memory paints a portrait of her personality.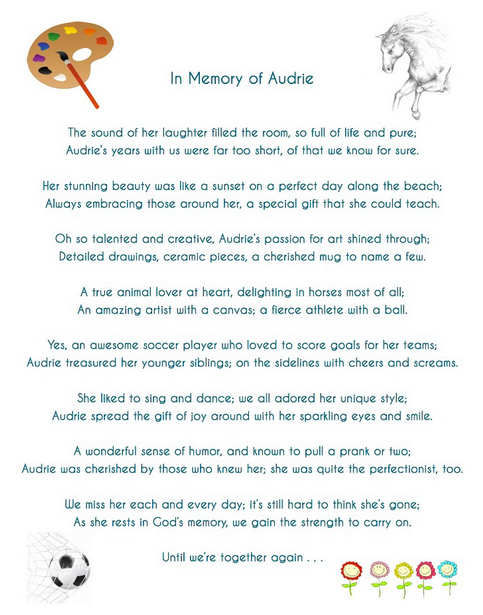 If this story sounds familiar, it's because it just keeps happening. Online humiliation and subsequent bullying has been the cause of highly publicized teenaged deaths in the past six months. Fifteen-year-old Amanda Todd killed herself, after enduring years of severe abuse online, in October. Last Sunday, 17-year-old Rehtaeh Parsons passed away after hanging herself in her bathroom three days before. 
The situation is eerily similar to December's highly publicized Steubenville rape case, a story that came out of Ohio and involved 11 high school football players who'd seen photographs of their teammates sexually assaulting an unconscious party guest.
Pott's parents hope to one day see Audrie's name attached to legislation that would prevent cyberbullying. 
"All the family wants to do is honor Audrie and take the steps legally and morally so that this never happens again," the family's attorney Robert Allen said. 
Sadly, her family's not the only one who shares that sentiment. 
Photo via Audrie Pott Foundation/Facebook