The hacktivist collective Anonymous continues taking down government-related sites.
Anonymous, the hacktivist collective either vilified or heroized depending on whom you ask, continues to hack websites following Megaupload's takedown by the Feds last week.
Yesterday's target was OnGuardonline.gov, a website run by the U.S. Federal Trade Commission. The collective defaced the site, as well as leaked data on the site to the public. The data included personal information of FTC employees.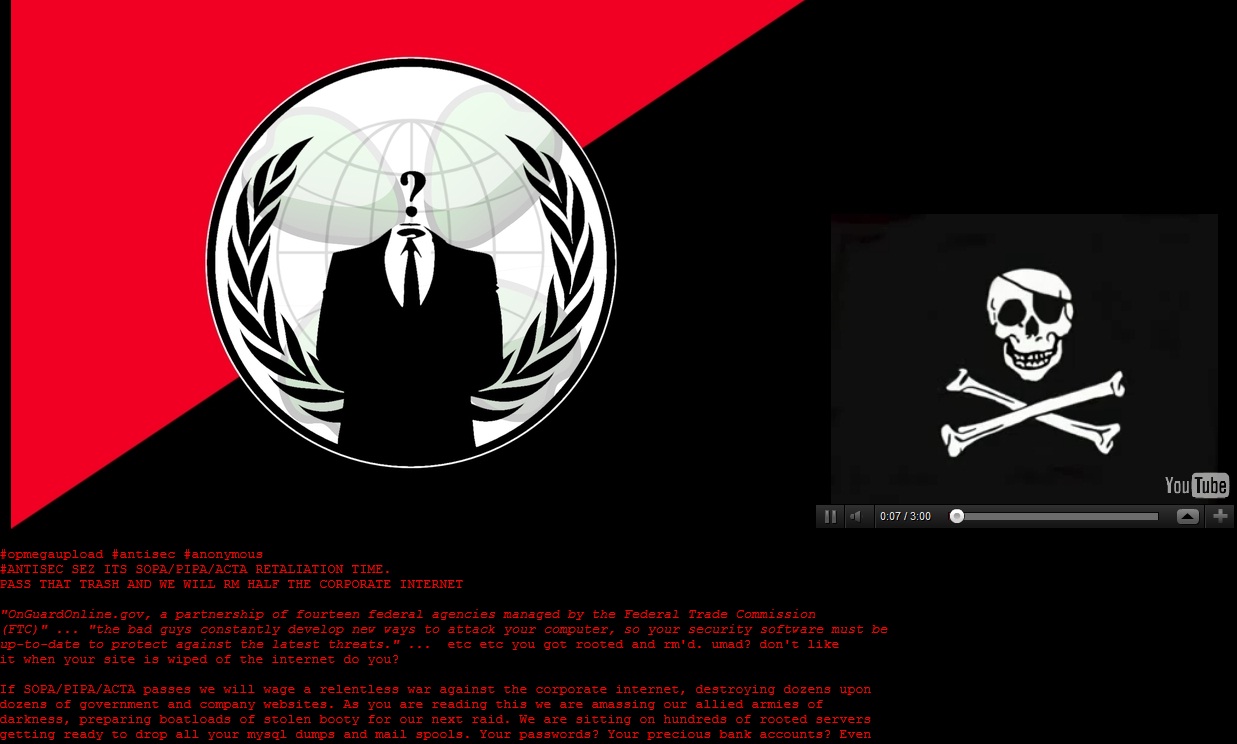 The text on the site, as well as a corresponding post on text-sharing site Pastebin, said they were retaliating against the government for shuttering Megaupload.
At press time, OnGuardonline.gov was still down, and the defaced version would not even load.  
"#ANTISEC SEZ ITS SOPA/PIPA/ACTA RETALIATION TIME. PASS THAT TRASH AND WE WILL RM HALF THE CORPORATE INTERNET" stated the defacement on OnGuardonline.gov.
Stop Online Piracy Act (SOPA), its sister bill Protect IP Act (PIPA), and the global equivalent  Anti-Counterfeiting Trade Agreement (ACTA), have angered the online community, including Anonymous, and one of its offshoots, AntiSec, the Anti-Security movement.
Besides removing OnGuardonline.gov temporarily from the Internet, Anonymous turned it's attention to the governments of Ireland, Ukraine, Austria and Italy today, all of which are considering Internet censorship laws of their own.  
Image by AnonCircle
Pure, uncut internet. Straight to your inbox.