4chan's plots to get Lil B to perform at the Grammys, assemble a whites-only NBA All-Star Game, and rig a poll so a "fat old creep" could meet Taylor Swift all bombed. Just this week, /b/ botched its attempt to convince the masses that Miley Cyrus had contracted AIDS.
Maybe the now 10-year-old troll cesspool has lost its edge. Or maybe there's another site getting in the way.
Netizens have attributed the high failure rate to a lack of leadership, poor planning, and an unclear definition of success. Yet a closer look at each of these pranks reveals one common threat: Reddit.
Operation #cureformiley began early Wednesday morning on /b/, home to all things random and perverse on 4chan. To help make the fake tweets, fake news stories, and a Facebook page believable, /b/ concocted the following reasons why Cyrus had contracted the disease:

1. Miley's relationship with Liam Hemsworth ended for reasons not speculated. We can make a story that he left her after he told him of her condition.

2. It can be used to explain her irrational sexuality on stage and in her music videos, she doesn't have much time to live, she wants to get the most out of life, and feels she is doing so through her dancing.

3. Miley changed from a lovable character and singer to a seductive drug user … We can say this was caused by a depression that followed her finding out of this condition.
These are some of the images /b/ created to help spread the lie: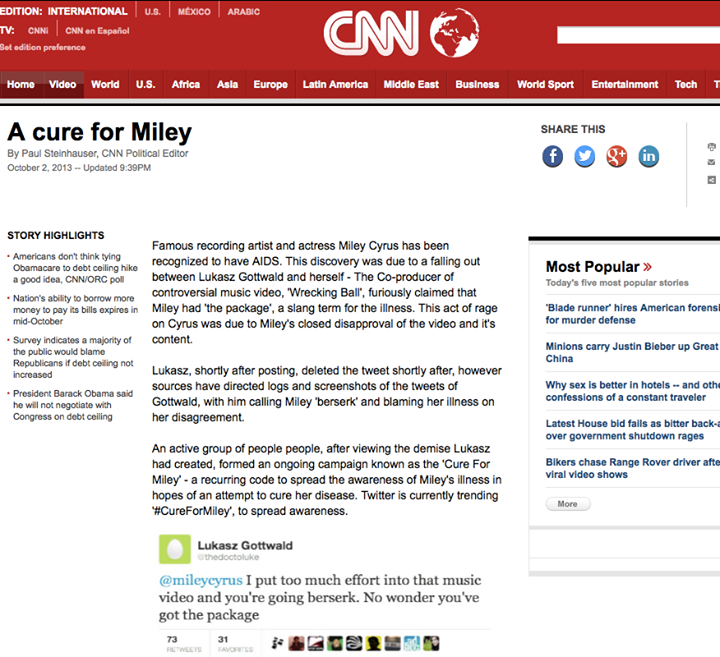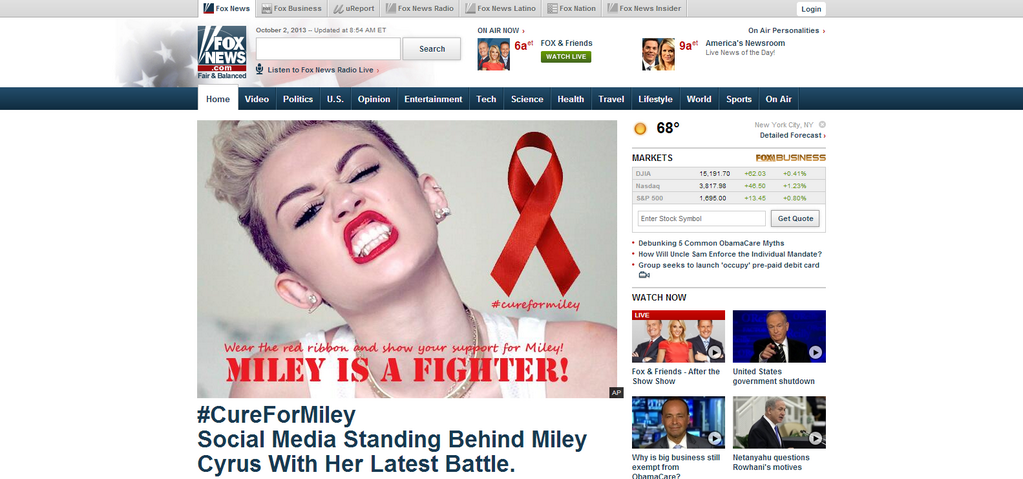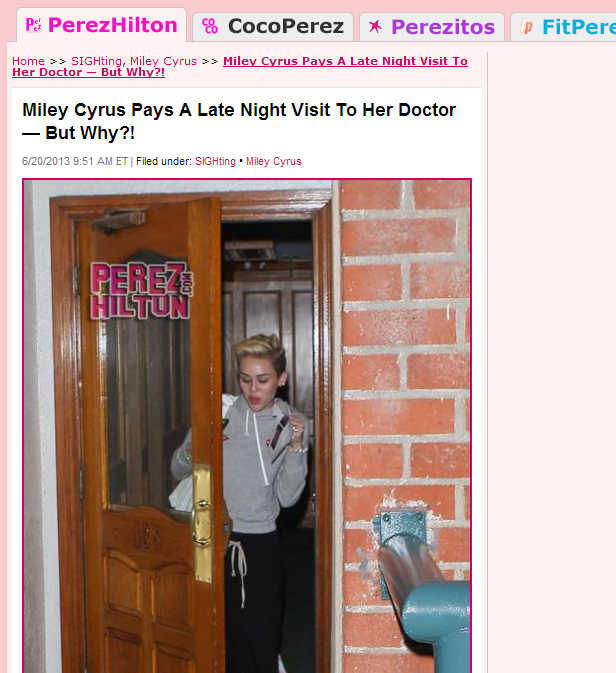 By about 8:15am, Reddit's r/4chan community had discovered the operation and posted the doctored CNN image. Between 9 and 10:30am, #CureForMiley collected about 80 mentions on Twitter.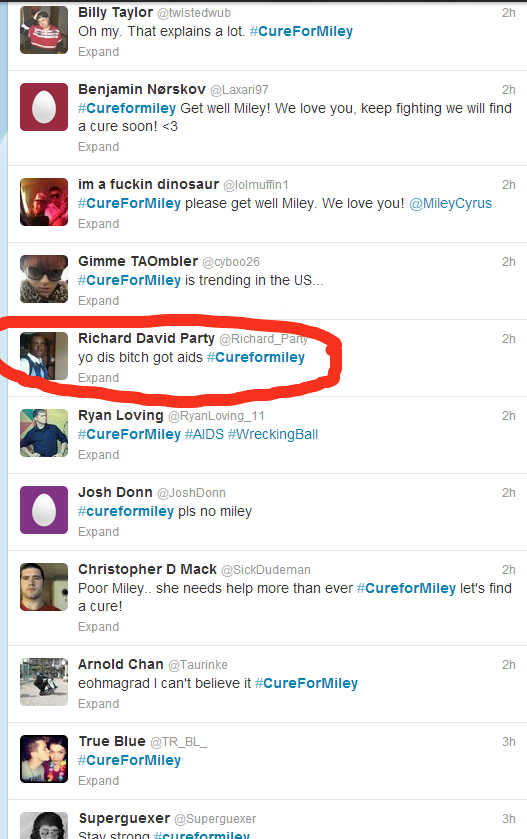 At 10:41am, BuzzFeed blew the hoax wide open, linking directly to r/4chan.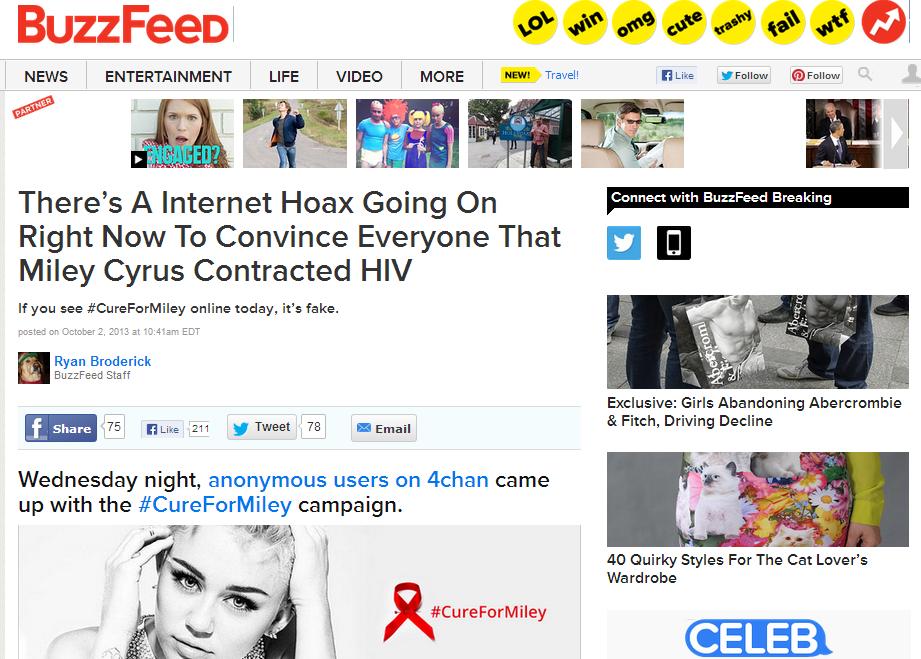 The sight of all its hard work laid out like a naked corpse was too much for /b/ to handle.
"OP is a fucking dickhead as usual, ruining a good idea for some karma," cyako commented on Reddit.
"I miss the days before reddit was as popular as it is now," notreddingit added. "When things like this actually had a really good chance of catching on. Nowadays all the retards who would believe and spread this type of thing are the same retards who are now seeing this on Reddit's front page."
To be fair, you have to subscribe to r/4chan to see those stories on your front page, and the news has to have enough mainstream appeal to be upvoted to the top. If you're a publication that covers 4chan extensively (like BuzzFeed and especially the Daily Dot), Reddit's ability to organize news makes it a valuable aggregation tool.
With more than 365,000 subscribers, r/4chan has become 4chan's greatest gift and curse. Because 4chan has no archive and the fact that popular threads expire within hours, r/4chan (and other third-party sites like 4chandata) has preserved screenshots of the site's most memorable content.
The only problem is, from /b/'s perspective, that often means preserving threads detailing their pranks.
This was the case on July 17 when /b/ tried to have a creepy old dude named Charles win a radio contest to meet pop star Taylor Swift. The contest was sponsored by Boston's Kiss 108FM and asked people to "vote for a contestant by visiting their unique link daily (every 24 hours)." It took less than day for /b/ to land Charles in the top spot:
But almost as soon as Charles was crowned No. 1, r/4chan was all over the prank. One user explained exactly how 4chan did it—by using scripts (essentially, voting robots) to manipulate the contest.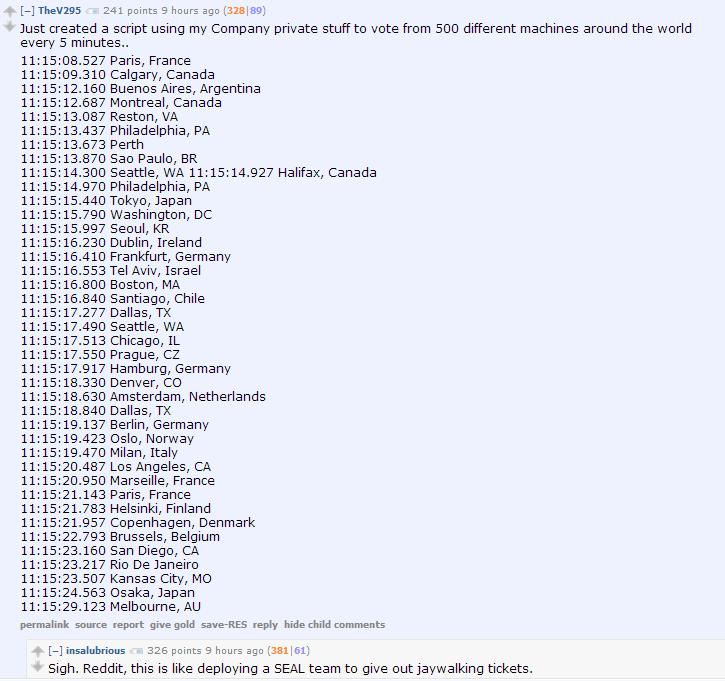 Three days later, Kiss 108FM canceled the contest. Over the next few weeks, /b/ tried to have Charles win a chance to meet singer Selena Gomez and the Jonas Brothers, but those all failed as well following posts on r/4chan.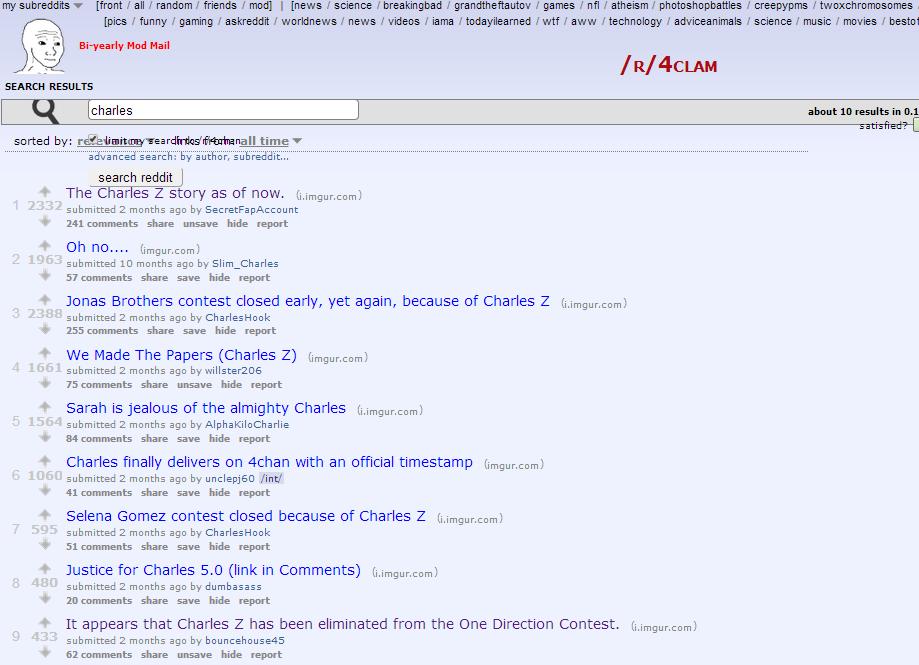 Poll-rigging pranks such as these have been /b/'s specialty over the past year.
In November, TIME magazine's Person of the Year poll was manipulated by 4chan, Internet Chat Relay (IRC), and Reddit users to have North Korean leader Kim Jong-un win. Kim collected 5.9 million votes thanks to a Java script created by IRC user _js5. The script was also used to spell "KJUGASCHAMBERS" using the first letter of each candidate's name. Kim ultimately lost the cover to President Barack Obama, but was crowned the people's choice.
4chan followed up this glorious prank with Operation White Man Can Jump, which unsuccessfully attempted to have only light-skinned players start in the 2013 NBA All-Star Game.
In January, /b/ launched a disturbing operation called #cutforbieber, which called for Justin Bieber fans to take photos of their bleeding wrists in response to a photo of the pop star allegedly smoking weed. To help perpetuate the lie, /b/ created fake tweets and repurposed self-harm photos. The prank not only made #cutforbieber a trending topic, it ended up inspiring stories from Fox News, Daily Mail, and Wired. 4chan followed up with a second campaign, #boobs4bieber, asking Beliebers to tweet topless photos.
I reported on all of this. Then I got pizzas and lingerie catalogs sent to my parents.
The goal of a 4chan raid, which often goes unstated, is to get press any way it can. If that's the criteria, then #cutforbieber was a win for /b/. Does media coverage actually shut them up, or does it just encourage crueler and crueler pranks?
H/T KnowYourMeme | Photo via Facebook